MASON JAR LID CHRISTMAS ORNAMENTS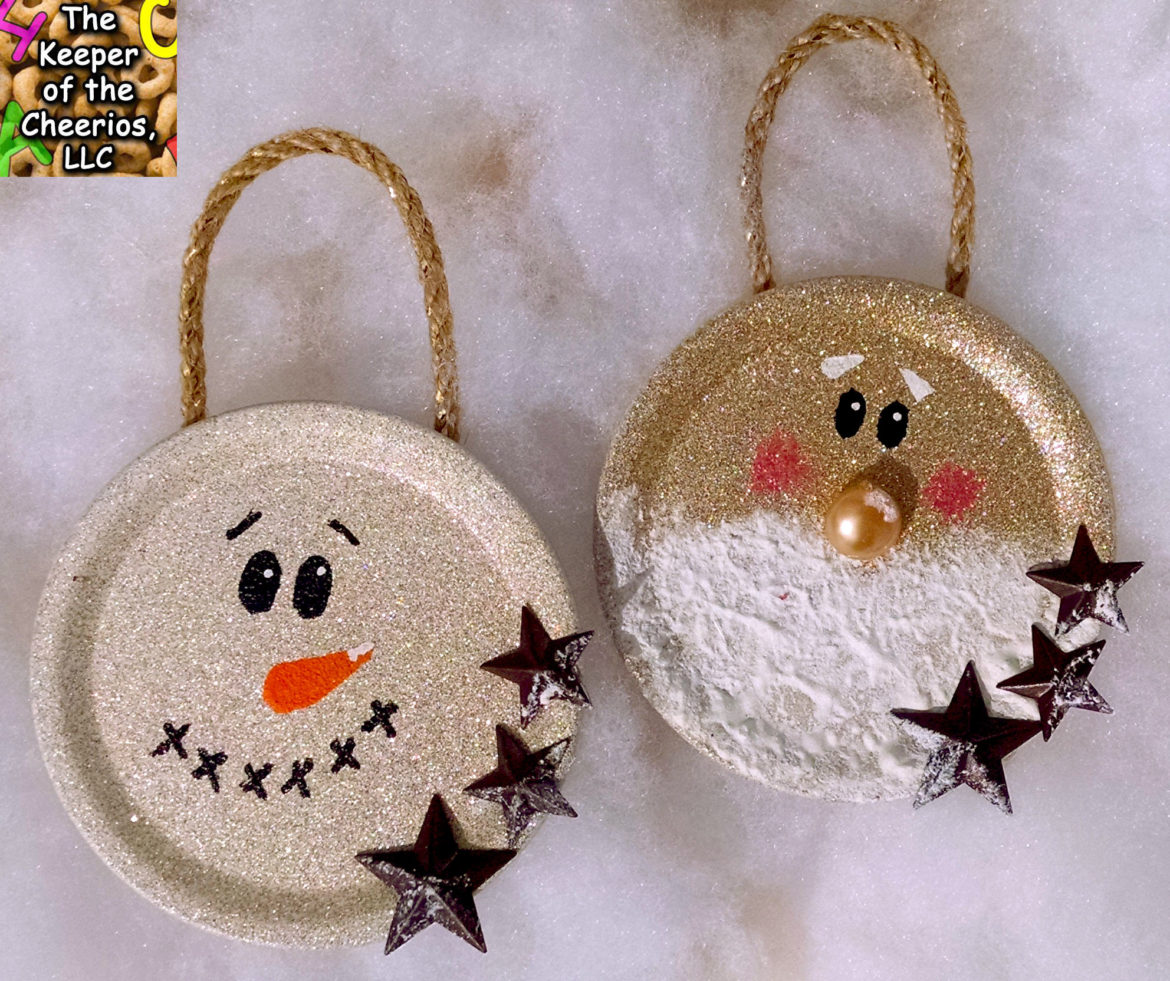 Materials:
Acrylic Paint or Spray Paint (White)
Hot Glue and Glue Gun
Orange, Black and Pink Acrylic Paint and brush
Button
Ribbon or String
Directions: Add a white base coat of paint to your mason jar lids and then spray Diamond Dust or Golden Glow Glitter Blast over top of that. Once Dry Use your paint to add face to your lids, use the white Snow Tex to make Santa's beard, and hot glue on your stars, button nose and ribbon to finish them off. These are a super simple, yet adorable craft to do with the entire family.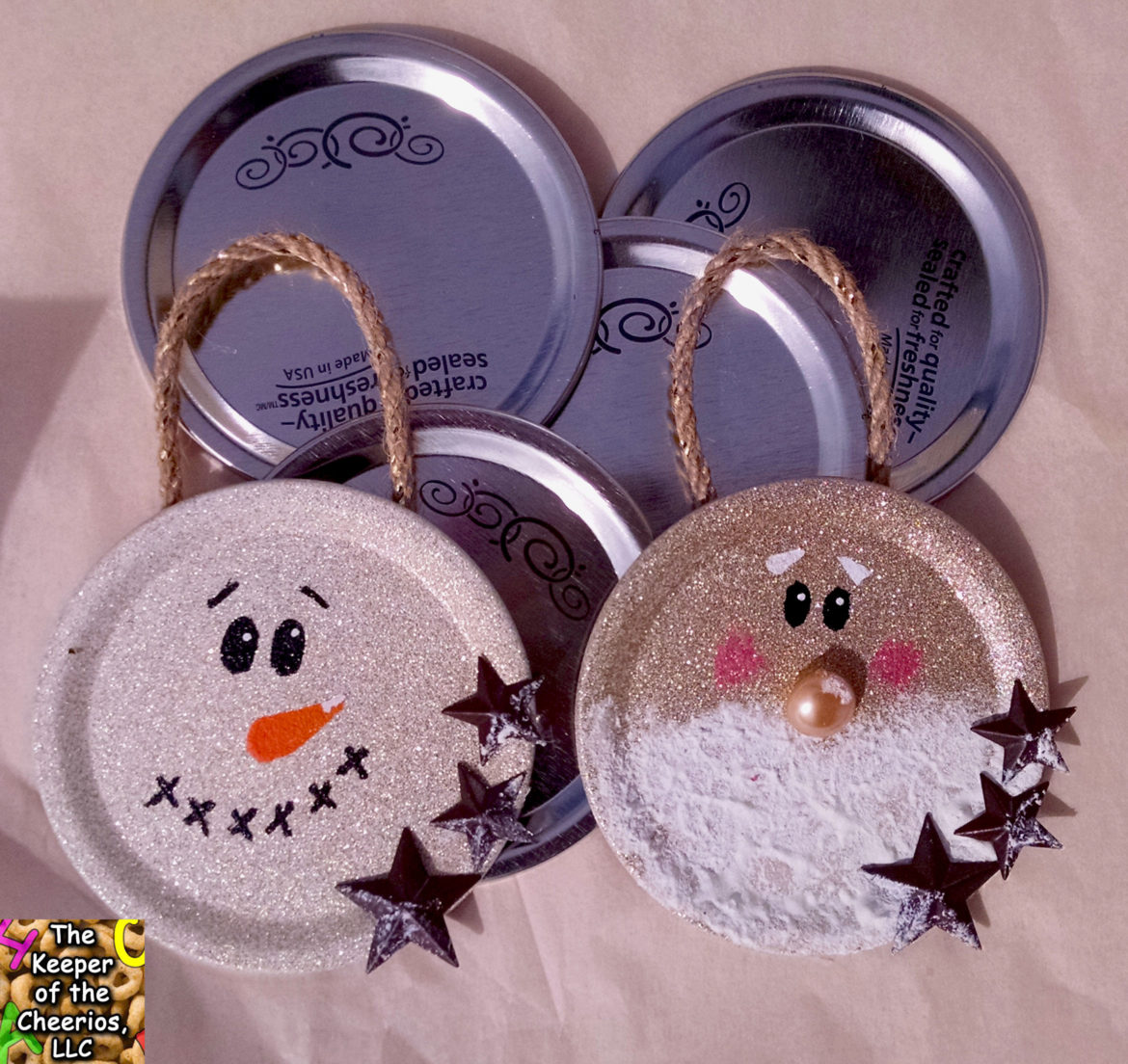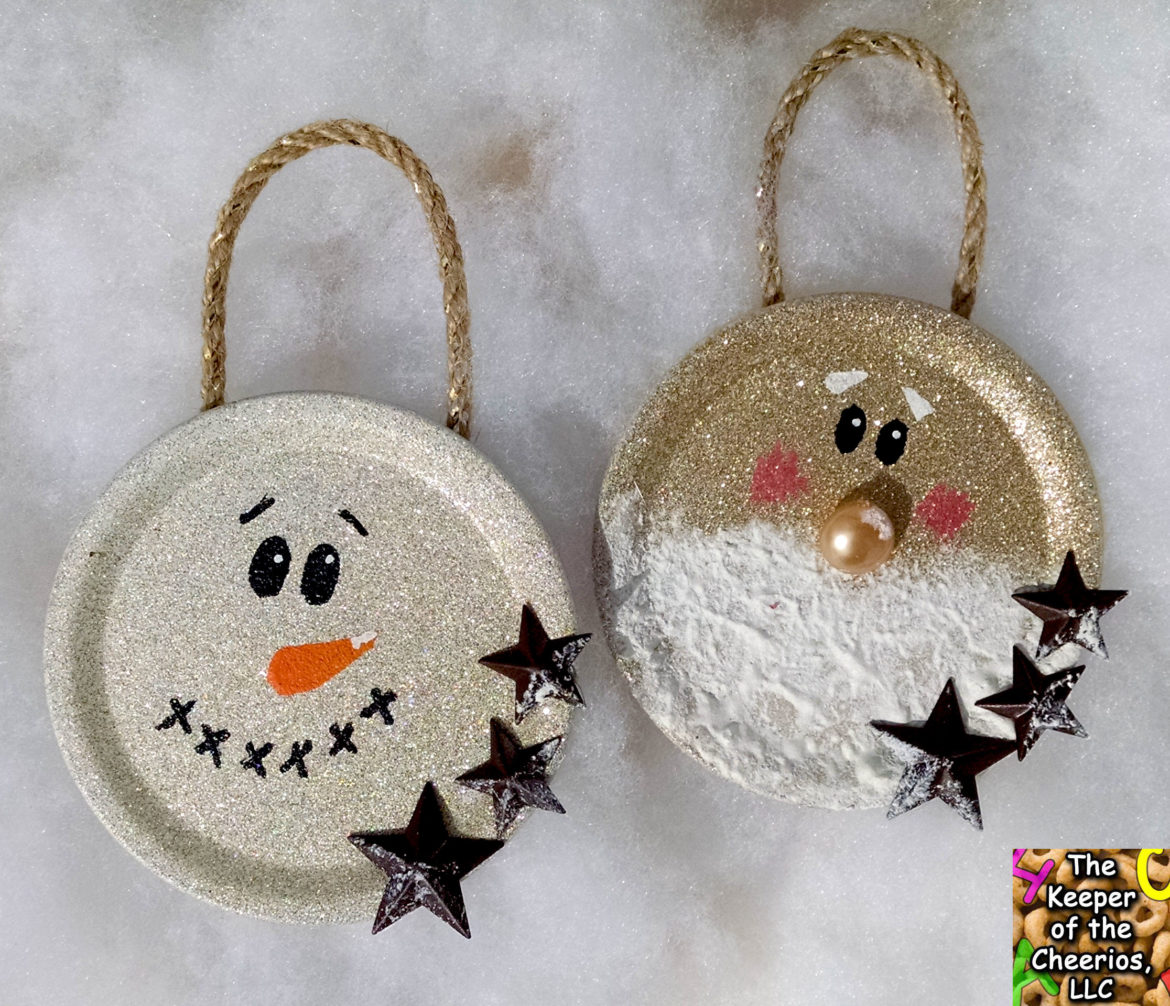 This post contains Affiliate links- see my disclaimer for more information about affiliate links
This post contains affiliate links br>