THE BOO CREW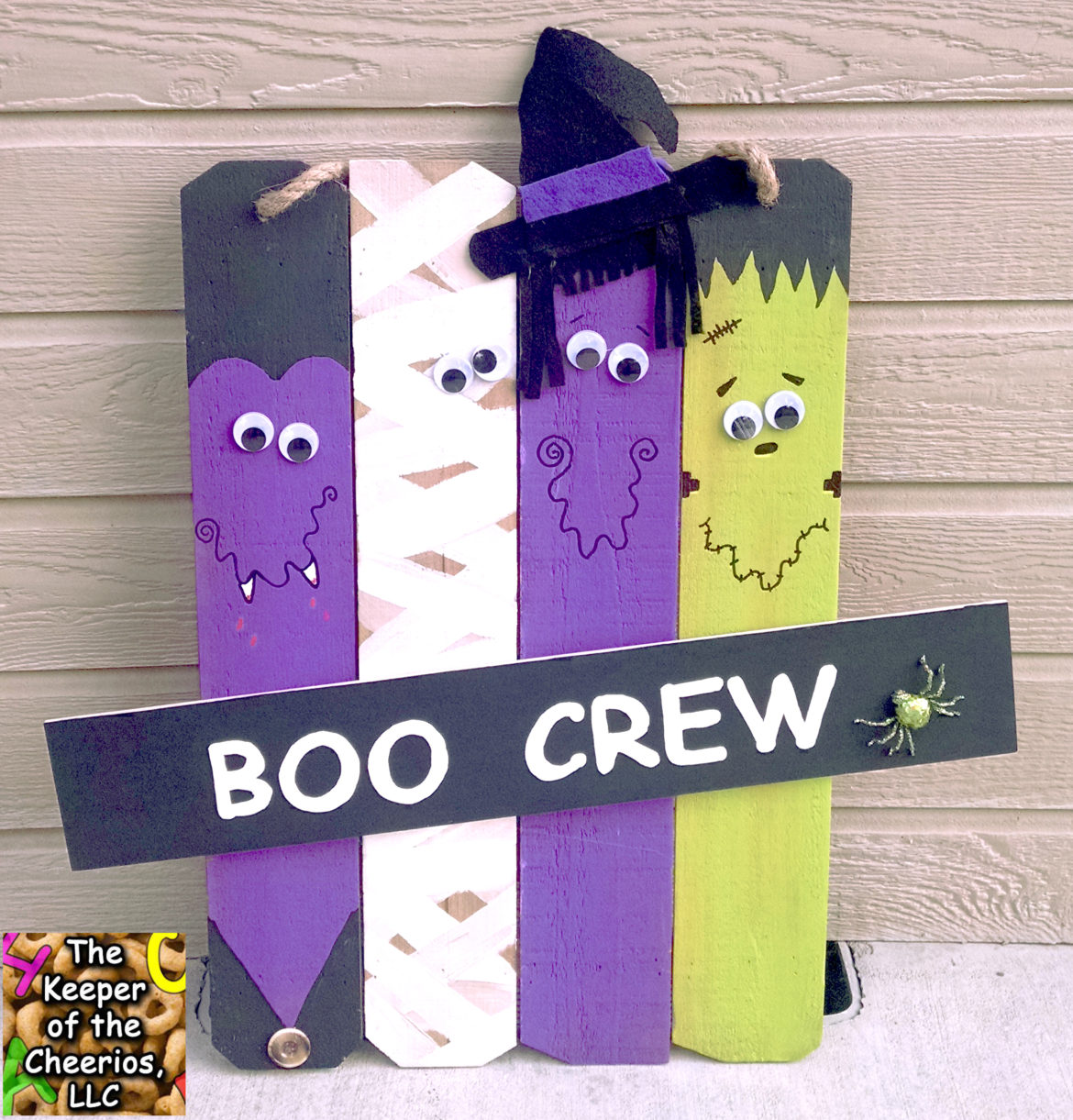 Materials:
Wood Pallet Board (find some like it Here or check local craft store)
Acrylic Paints and brush
Hot glue and glue gun
Buttons
Felt
Wiggle Eyes
any other misc. embellishments
Directions: Using acrylic paints, paint your slats to your desired design, once dry add embellishments such as a felt hat, buttons, wiggle eyes, spider, ect..  I also found an extra slat of wood to paint and hot glue on the front to say Boo Crew.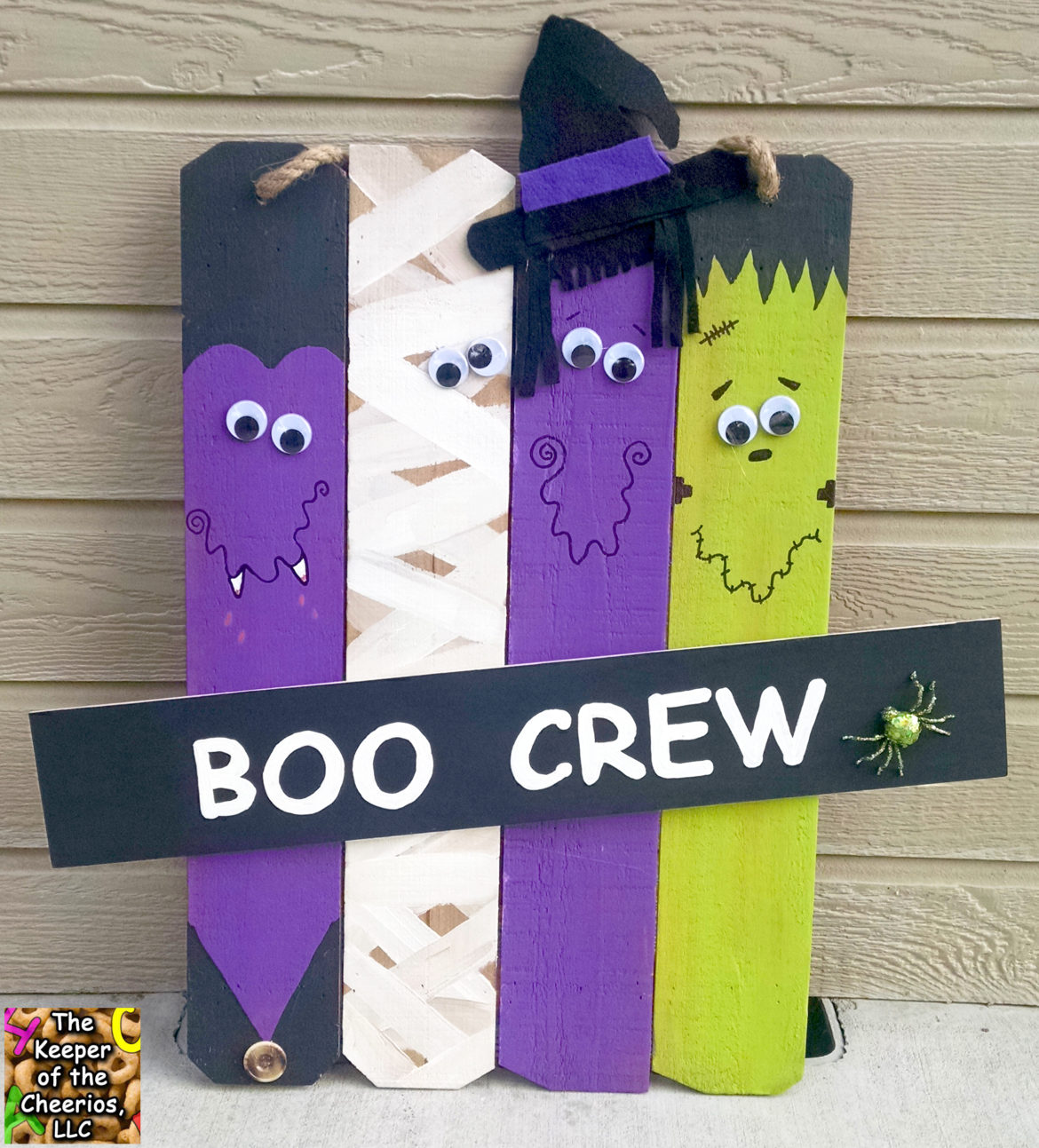 this post contains affiliate links
This post contains affiliate links br>