Handprint and Footprint Christmas Train Craft
My kids just love to handprint and footprint crafts, so this year we decided to make a Christmas train. The kids had so much fun with these and they turned out pretty dang cute!
Materials Used: Canvas, paintbrush, acrylic craft paints, and sharpie.
Directions: Start off by painting your kids hand or foot with the craft paint and then stamping them onto the canvas, once you have your hand and footprints done give plenty of time for the prints to dry. When everything is all dry you can start creating the train- once our trains where complete I went back and outlined the work (not the prints) in a sharpie to define the edges.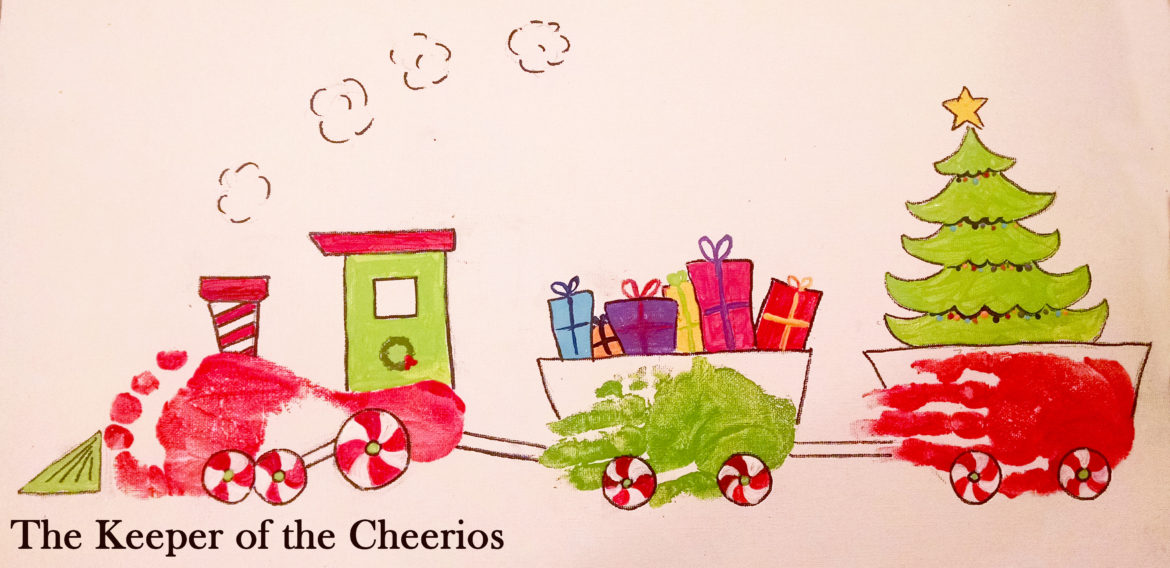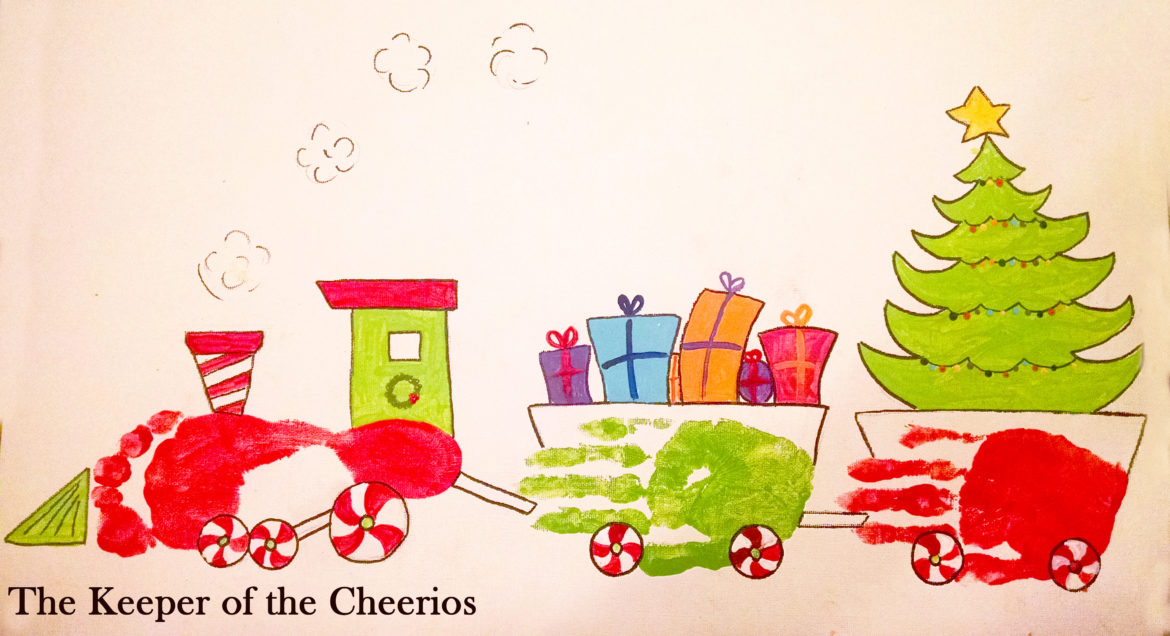 This post contains affiliate links br>