TURKEY SNACK STICKS
Great Thanksgiving treat idea!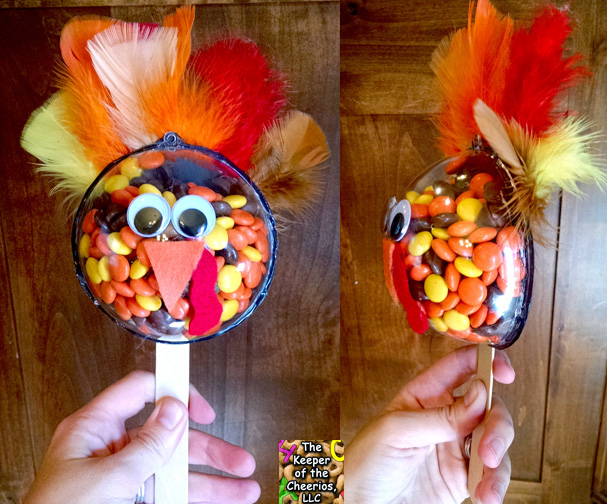 Materials Used:
Fill able Plastic Ornaments (recommend using/ finding a food safe ornament) find some like what I used HERE
Fillers- Candy, crackers, cheese puffs, gold fish, ect…
Jumbo Craft Sticks HERE
Orange and red Felt
Wiggle Eyes
Construction paper
Hot glue and glue gun
scissors
Autumn colored feathers HERE
Directions:
Start off by taking one half of your ornament and filling it with your treats, lay a piece of construction paper over the open end of the ornament- being careful not to spill the treats flip over your ornament onto the paper. Once the open end is face down on the paper with the treats inside, run a bead of hot glue all of the way around the edge of the ornament and paper until its completely sealed. When the glue is dry cut the excess paper from around the ornament. Hot glue on some feathers and your jumbo craft stick to the back, along with your wiggle eyes and felt pieces to the front.
(Note- I recommend checking for ornaments that are food safe. The backing used was construction paper but for health purposes you may consider checking for other food safe materials or putting a liner between the candy and paper, such as wax paper)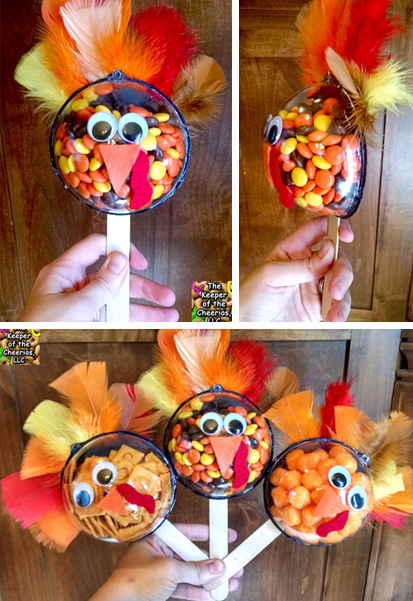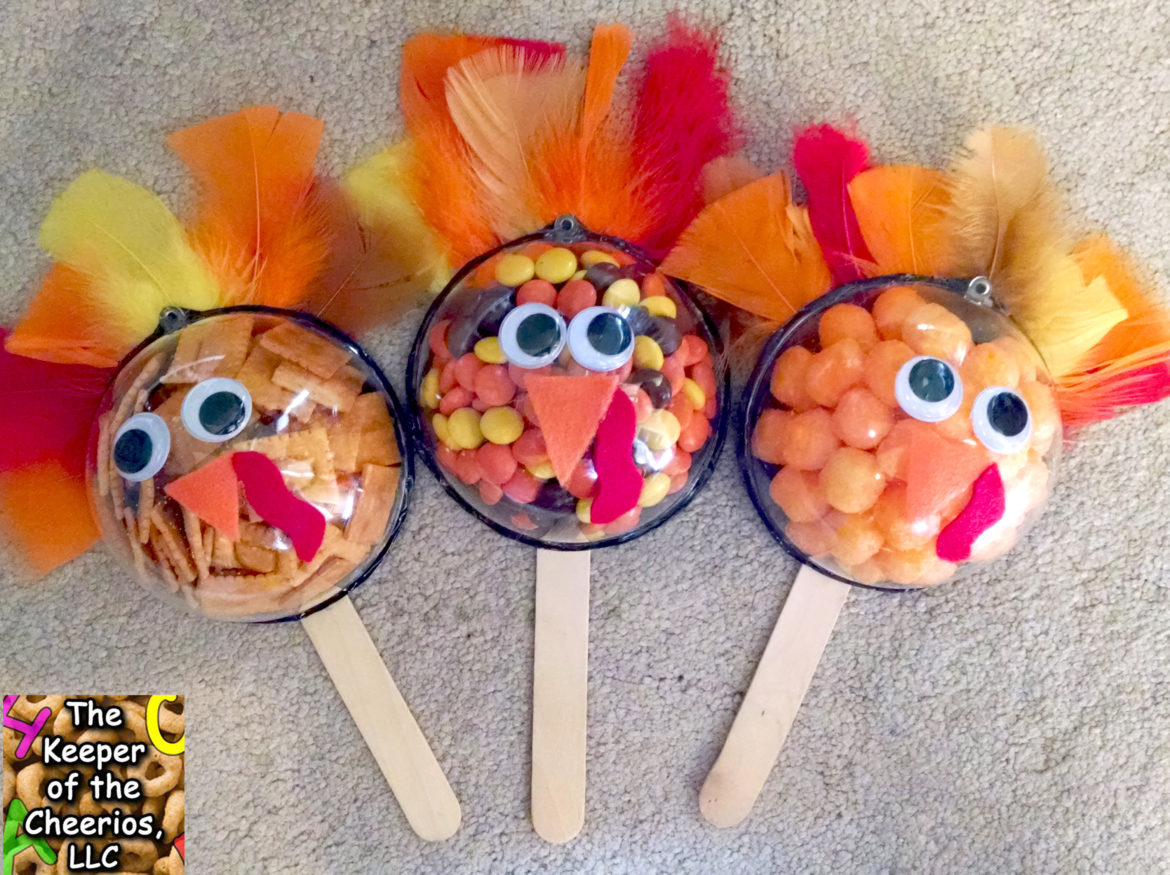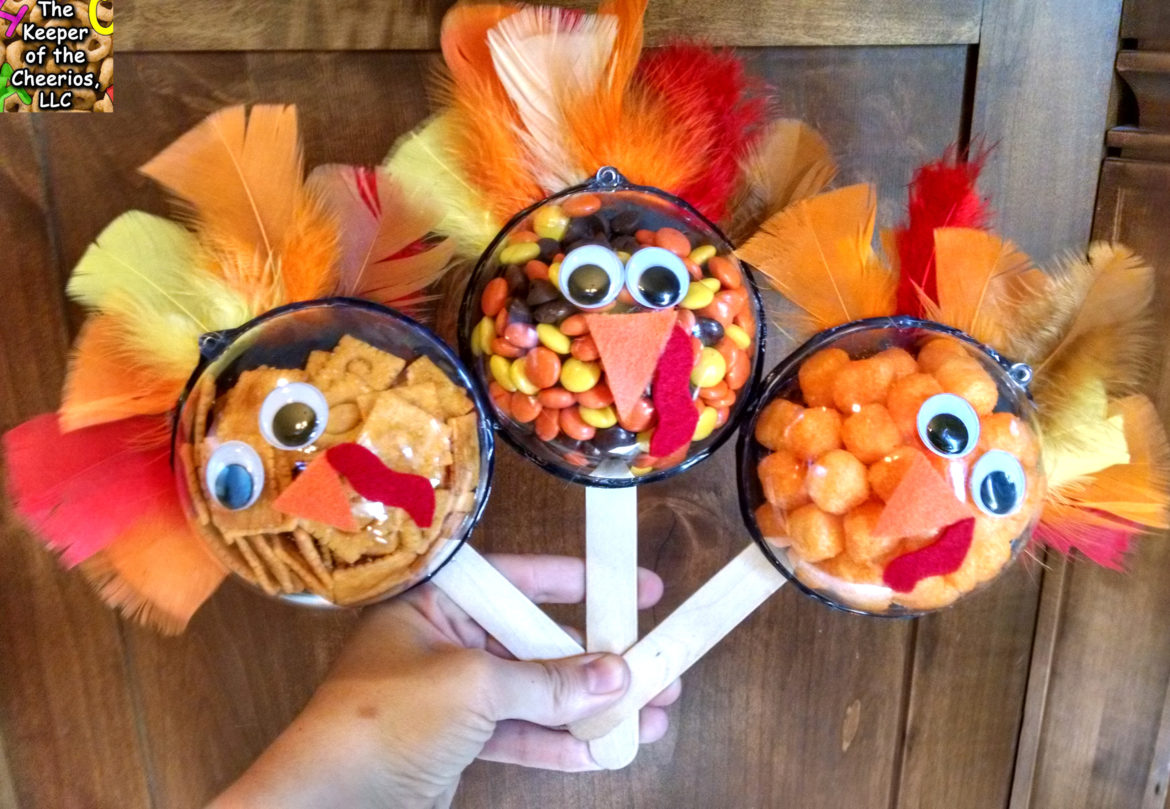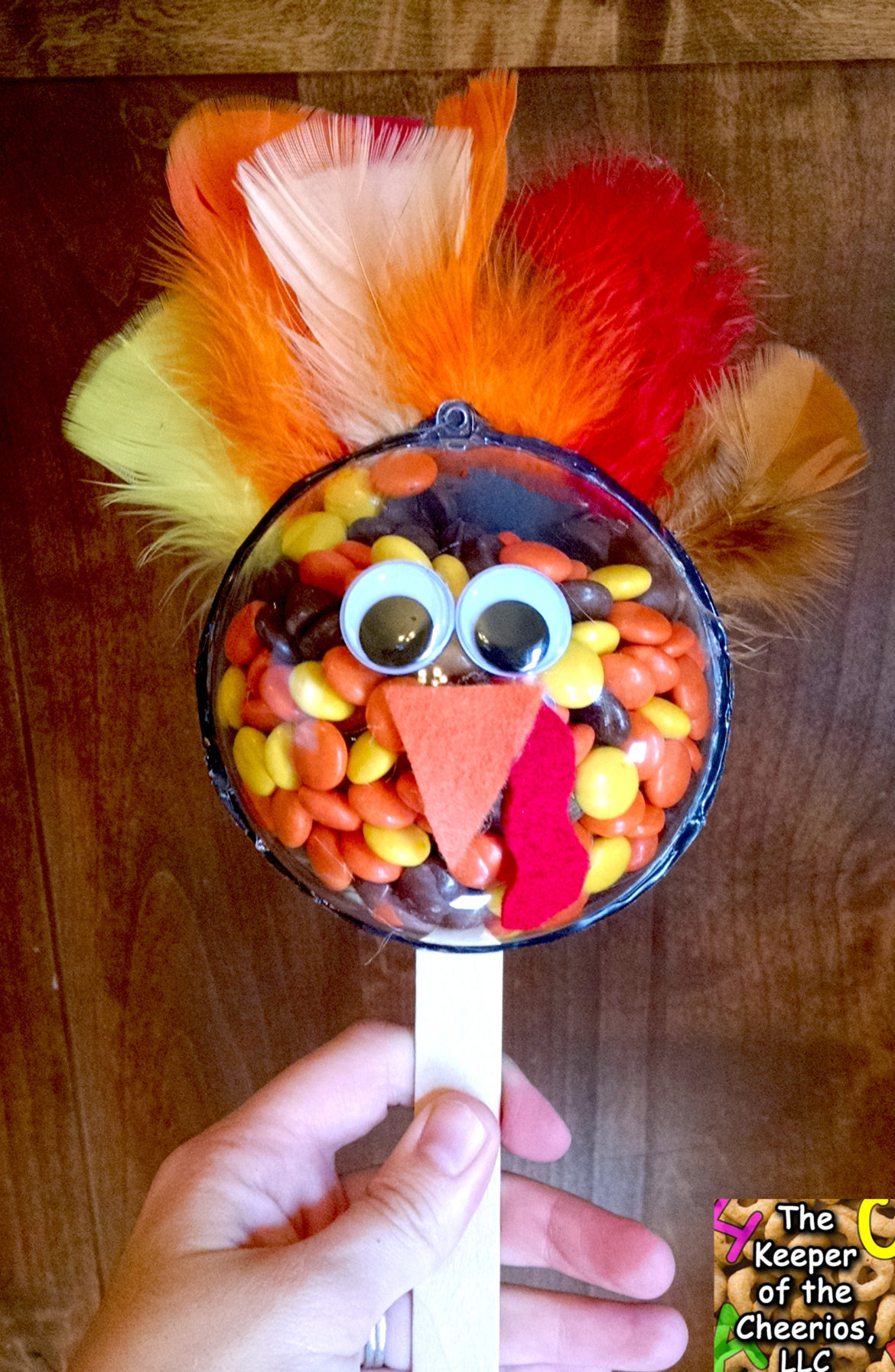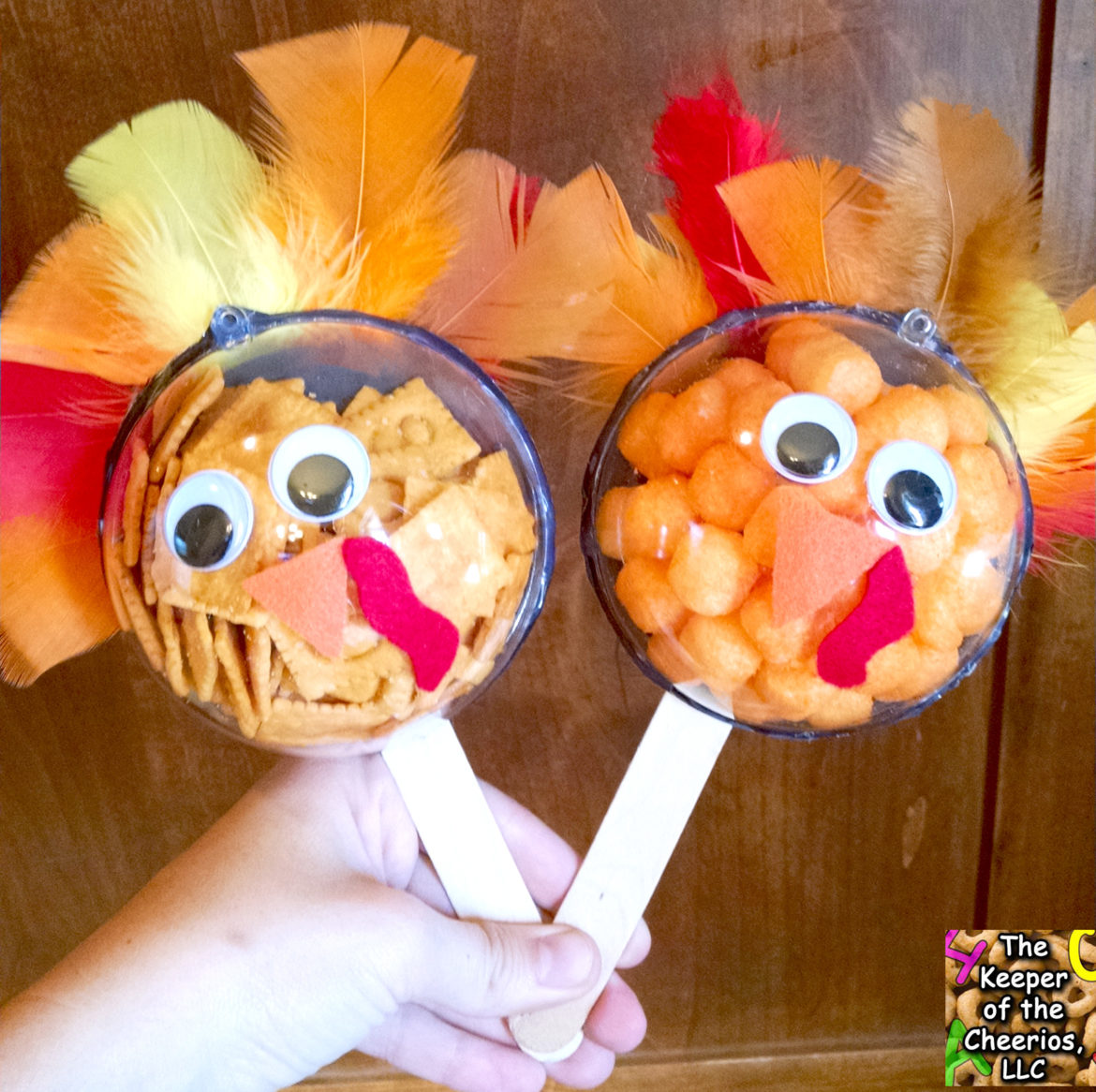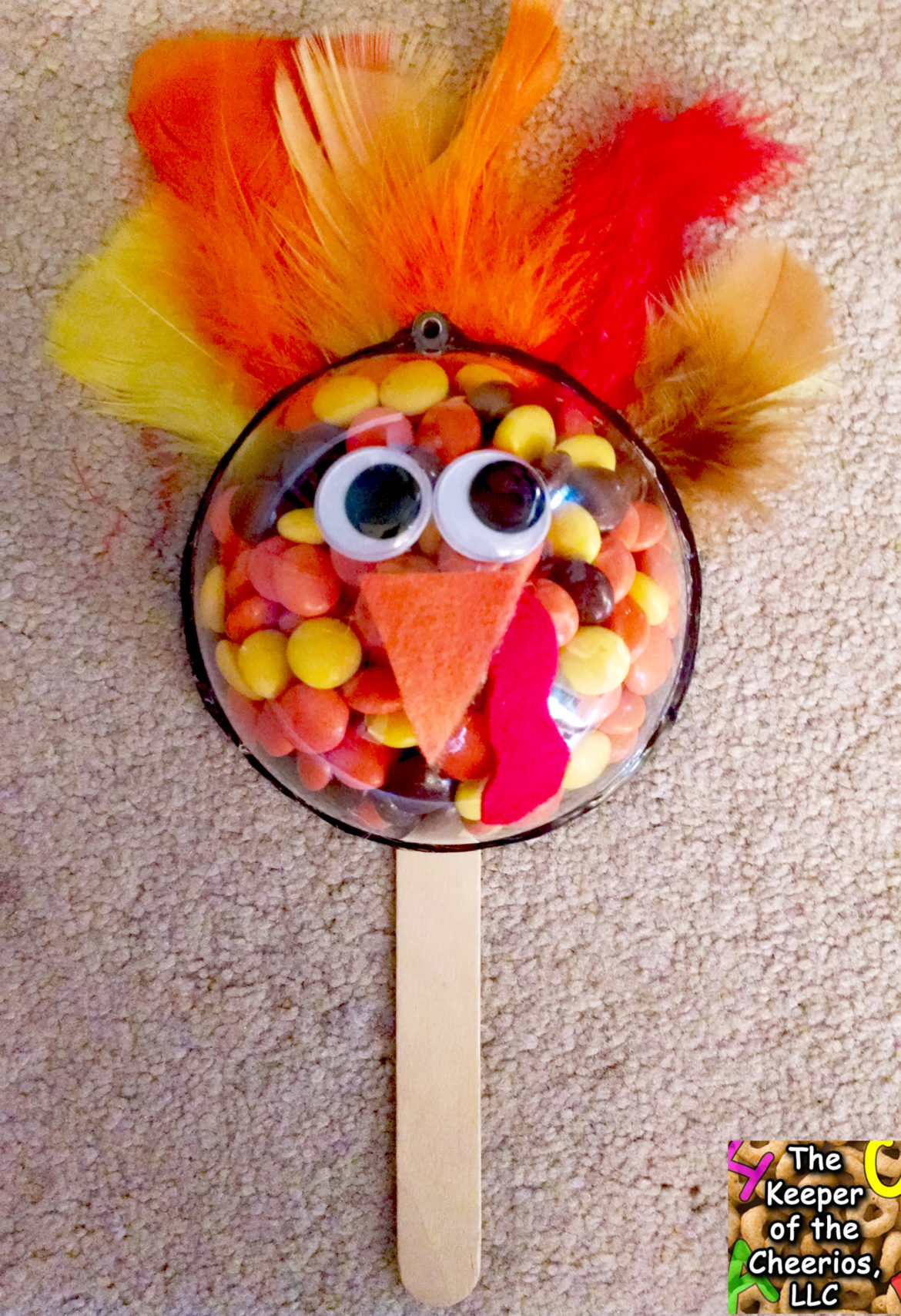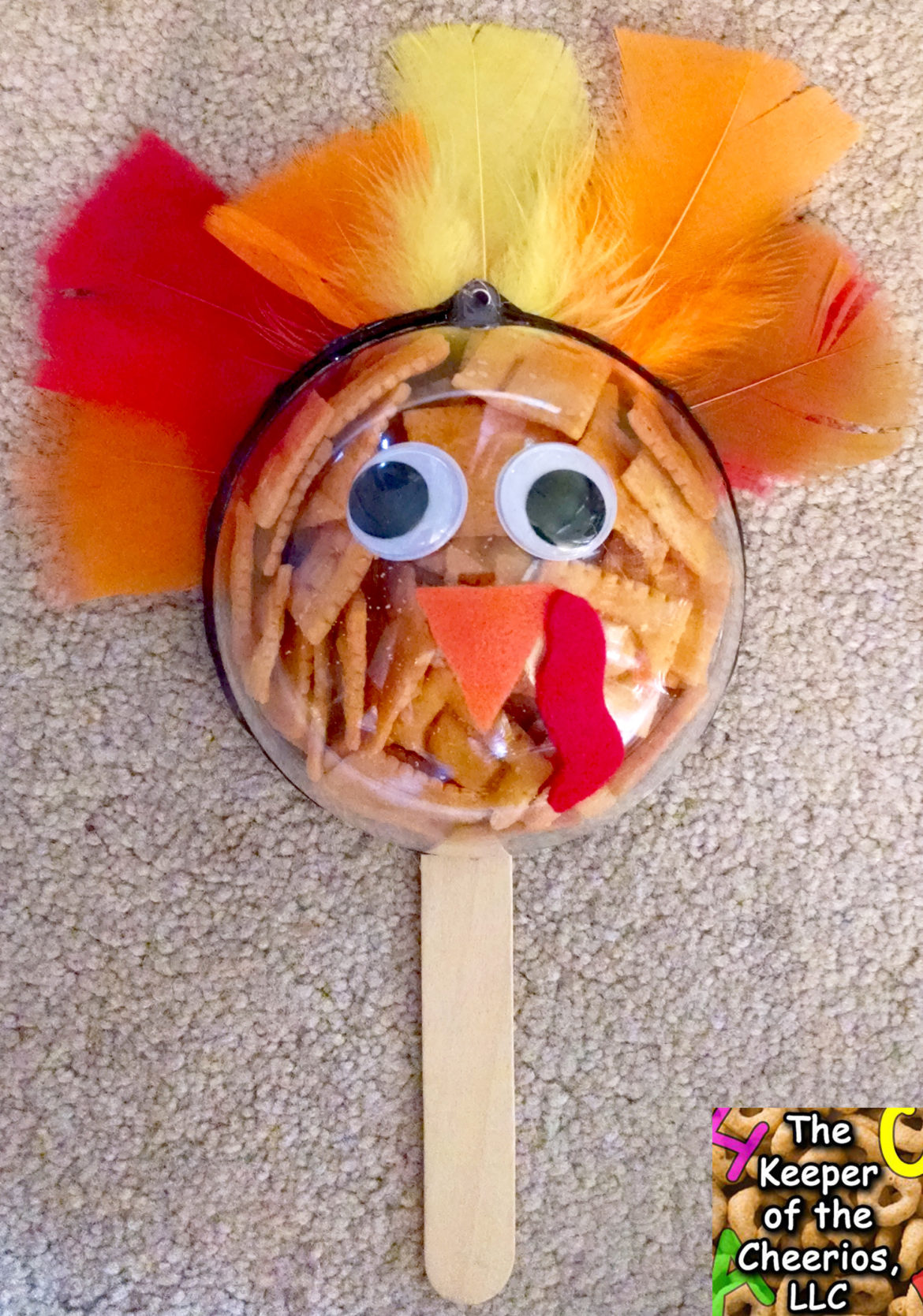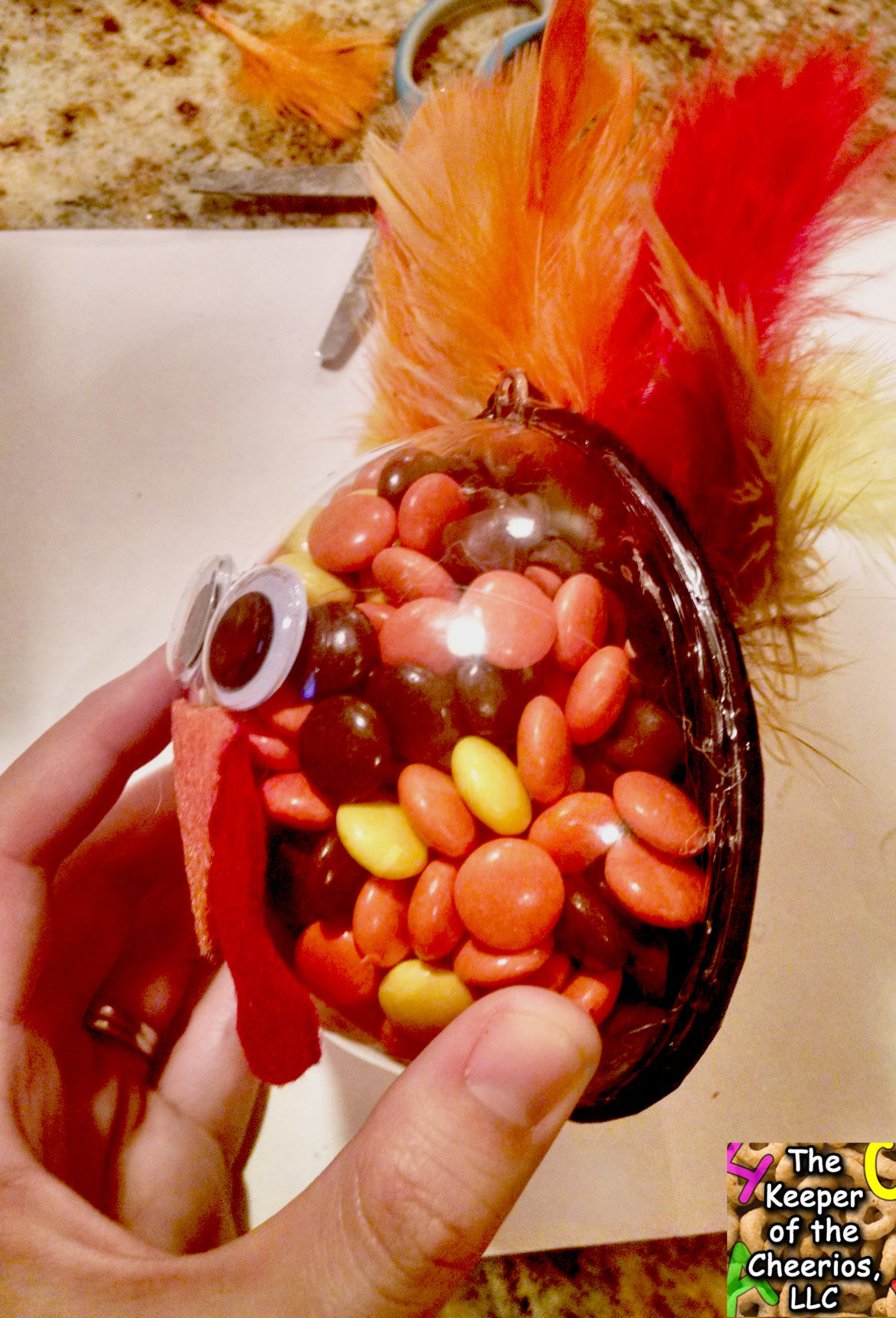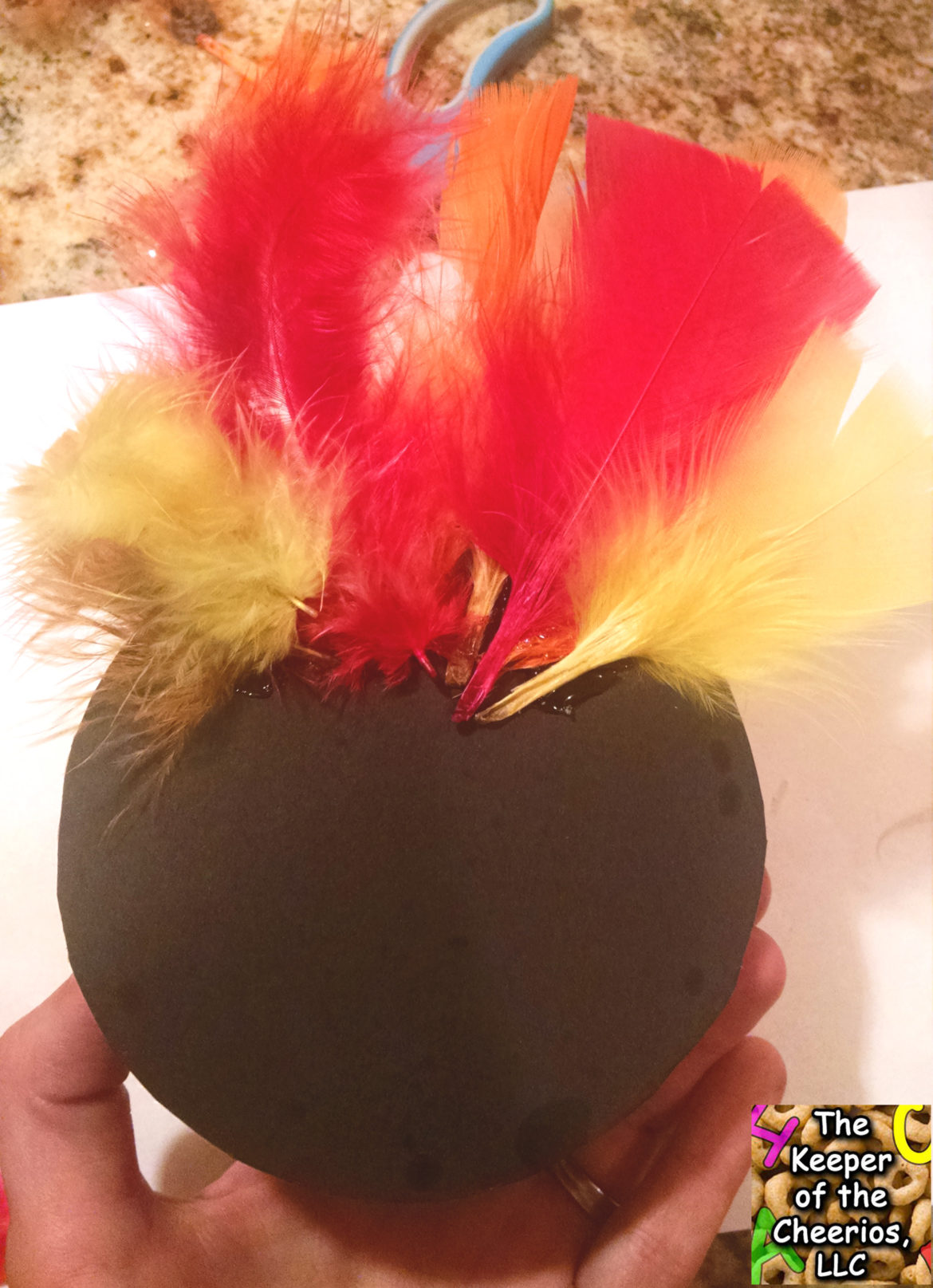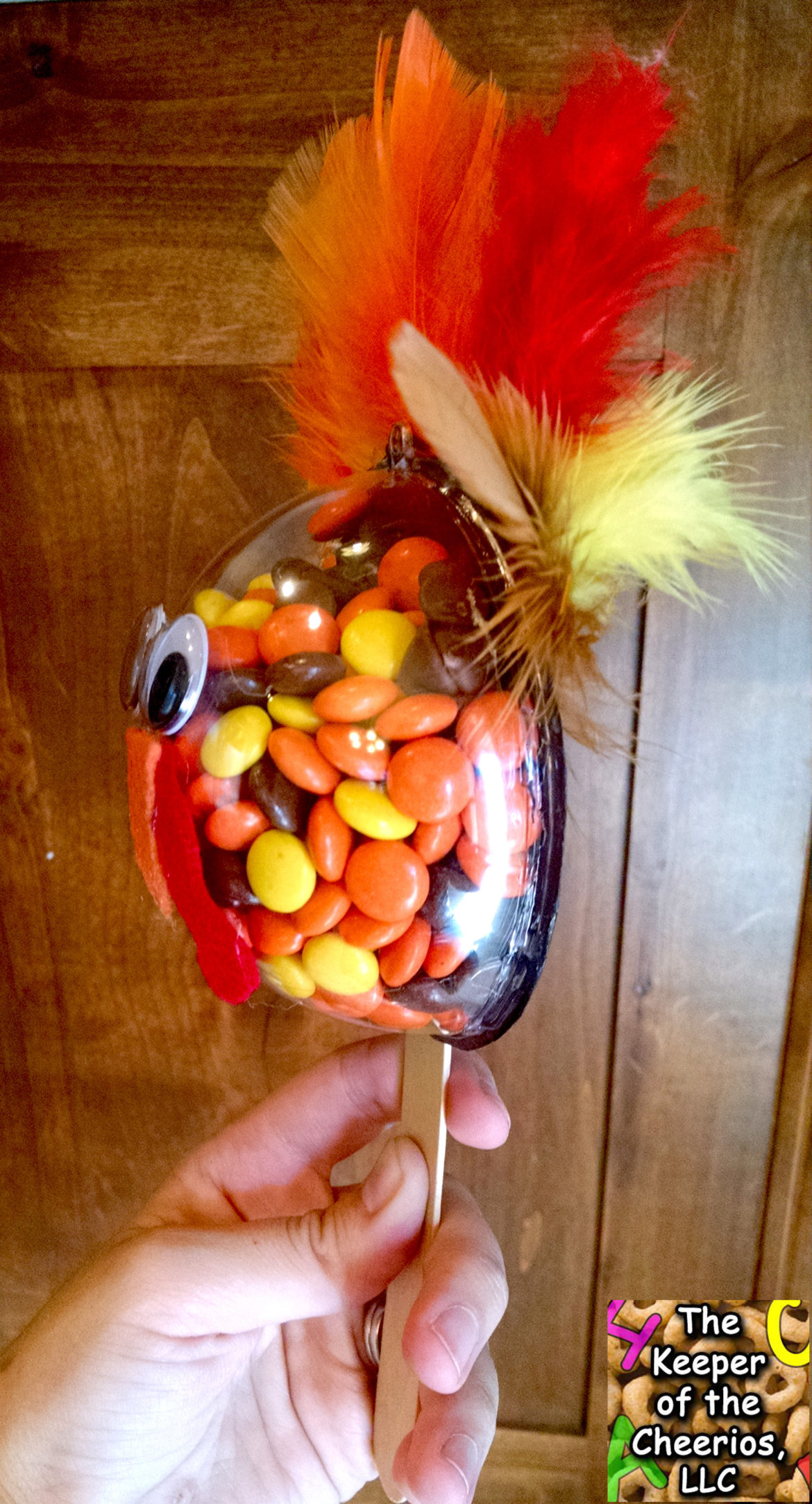 This post contains affiliate links br>