Love Bug Valentines Day Treat Pops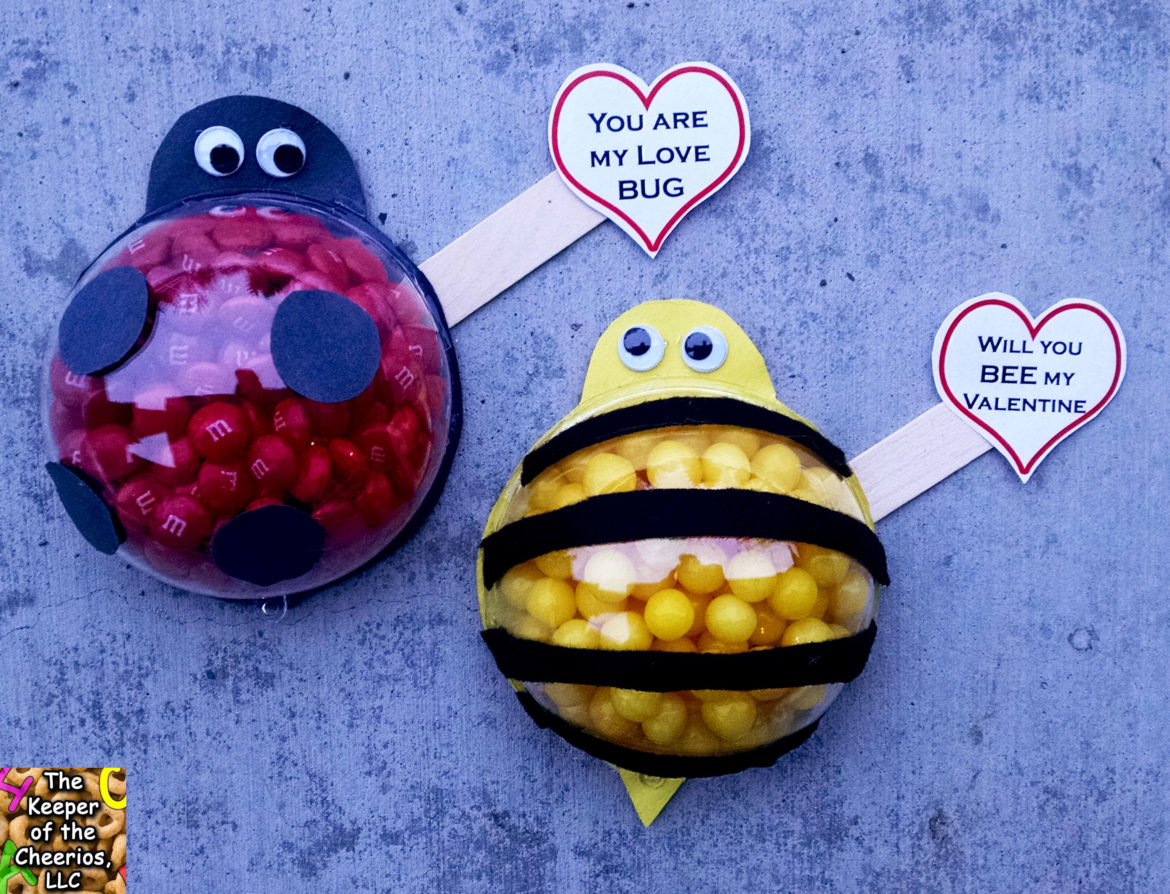 Materials:
Clear Fill-able Ornaments HERE (note: I recommend finding a food safe ornament)
Construction paper HERE
Jumbo Popsicle Sticks HERE
Black Felt
Hot glue and glue gun
Scissors
Desired Candy (I used Lemon heads and red M&Ms)
Directions:
Start off by filling one half of the ornament with candy, lay a piece of construction paper over the candy and flip the ornament and candy over. Seal the edge of the paper and ornament with hot glue by running a bead of glue along the edge of it. Once dry cut out the extra paper from around the ornament (be sure to cut out a bee head and stinger or a lady bug head as well) decorate the ornament with black spots or stripes ( recommend using felt for the bee stripes). Glue on your wiggle eyes and then the jumbo popsicle stick to the back of the construction paper.
Free Printable Tags CLICK HERE
Note: we recommend using a food safe ornament and also using a food safe backer as well (the paper we used for the model was construction paper however we recommend finding a food safe option, if you are unable to locate a food safe paper you may consider putting a sheet of wax paper down and then the construction paper, giving a food safe barrier).
Note: the hot glue does not touch any of the food items (the glue goes on the outside of the ornament and paper, not on the inside)
*This post contains affiliate links*
This post contains affiliate links br>