Pup-Tastic Pudding Cups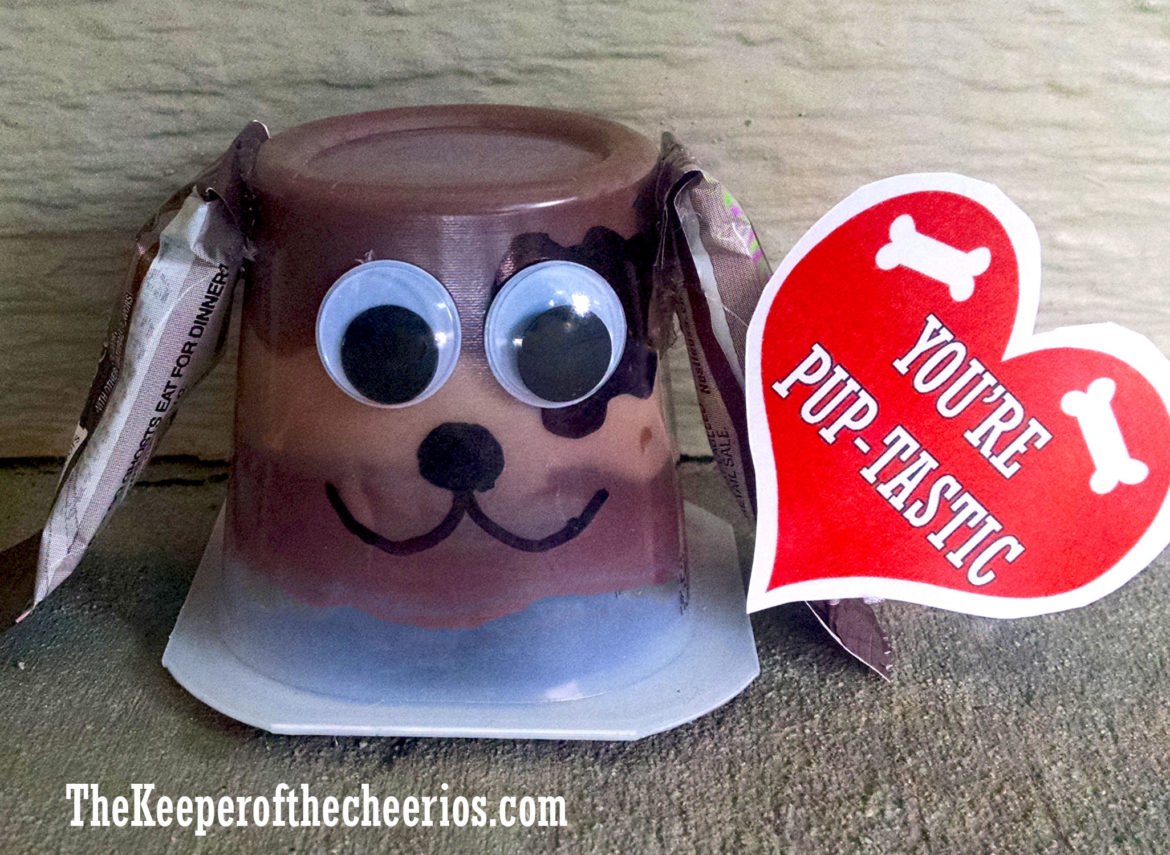 Materials:
Pudding cup
Sharpie
Hot glue gun and glue
Wiggle Eyes
Free Printable Tags HERE—> YOURE PUPTASTIC
Directions:
Start off by folding one of your loose ends of Chocolate laffy taffy wrapper over and glue to itself, then glue that section to the pudding cup. Next draw on your spots and face using a sharpie and hot glue on your eyes. Lastly glue your printed tag onto your pudding cup where ever you desire.
This post contains affiliate links
This post contains affiliate links br>