Valentines Day Box Idea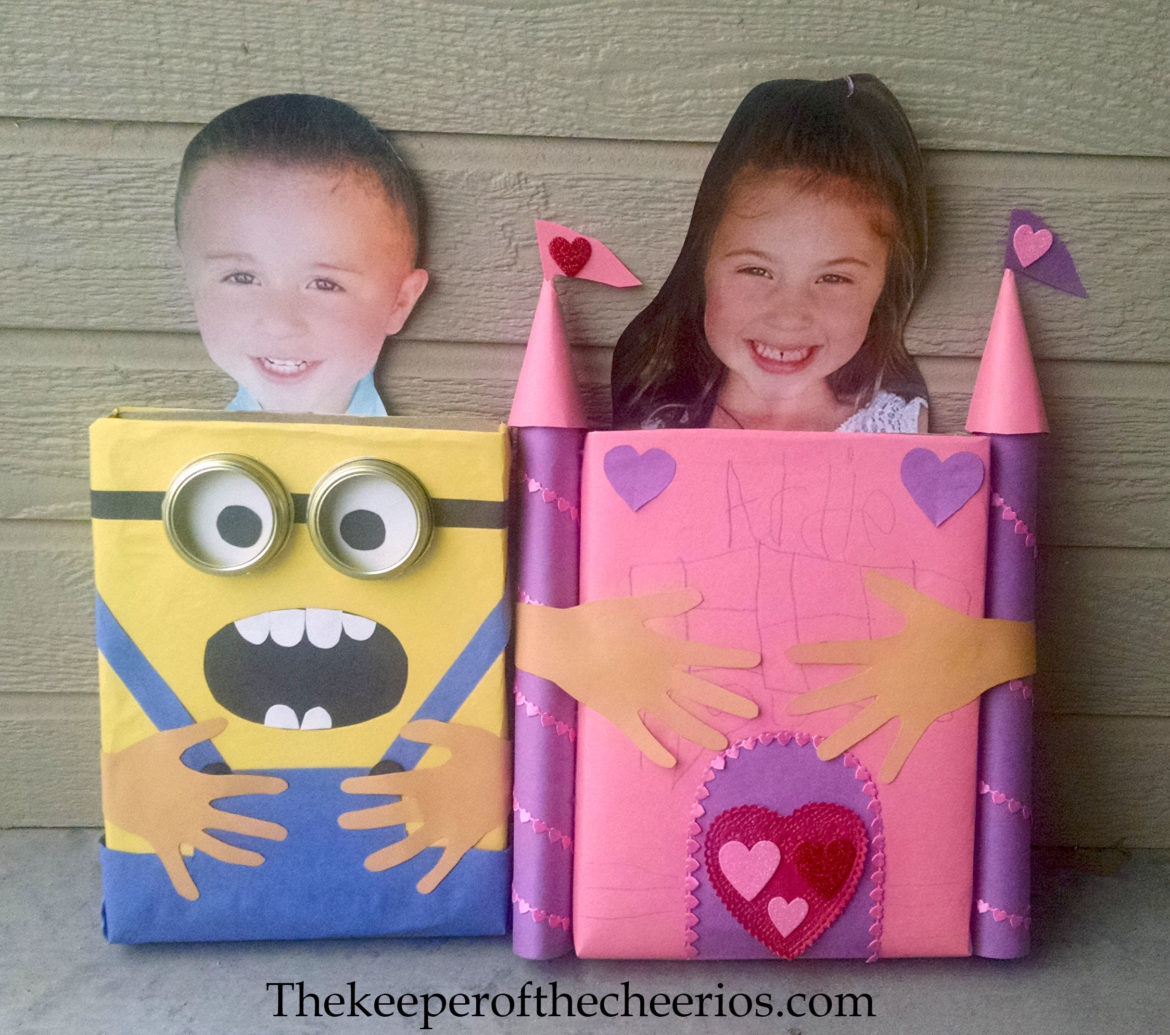 For the kid's Valentines boxes this year we wanted to do something a little different, I had seen a similar idea a while back where a picture of the child was attached to a card with the hands around the card so we thought it would be fun to do that with the kids Valentines boxes for a more personalized box and craft. The kids had so much fun making these and loved the end result.
Directions: Simply have the kids create there valentines day boxes how ever they want, once completed trace the kids hands and arms on a piece of multi-cultural paper, cut out and glue around the boxes then print on a sheet of paper a picture of their heads (cut out and glue to the box).
This post contains affiliate links br>