Easy Rainbow Freeze Pop Mom Slushie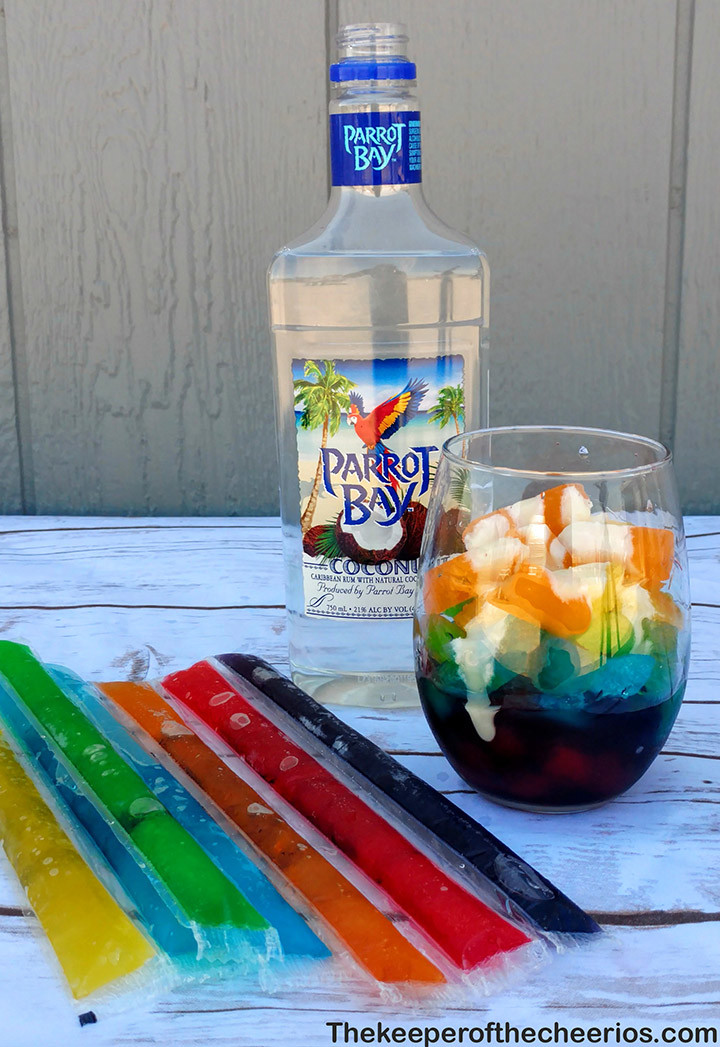 Materials:
Adult beverage of choice (We used coconut rum)
Scissors 
Wine glass or desire glass
Toppings (we used sweetened condensed milk)
Directions:
Crush up your freeze pops
Cut the top off the plastic on your freeze pops and layer your glass with your colors
Add a dash of your favorite adult beverage (we used coconut rum, but other ones that worked great where vodka, rum, pineapple rum, banana rum, most liqueurs, ect..)
Drizzle on your toppings if desired (we used some sweetened condensed milk over the top like a snow cone)
Enjoy
ALTERNATIVE– If you are under age or do not drink you can alter this and add a dash of juice instead of an adult beverage to make it alcohol free. 
Note: as in any adult beverage you must abide by your countries drinking laws and what the legal age limit is to drink. Please drink responsibly!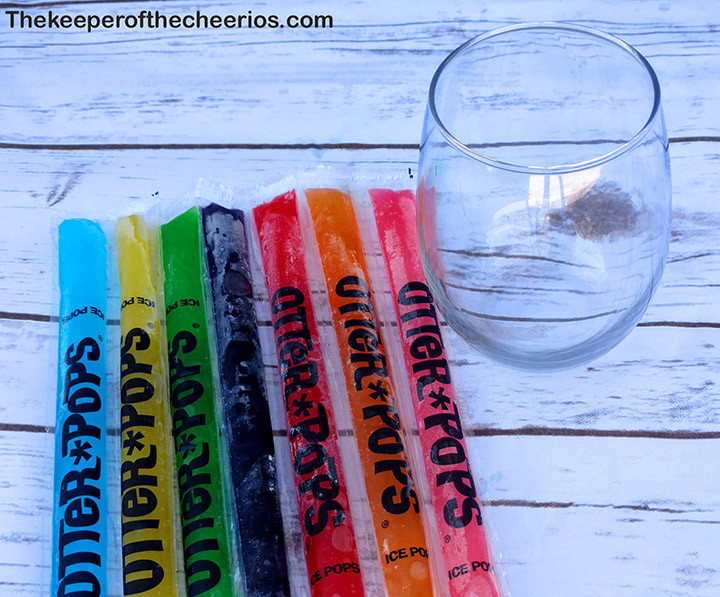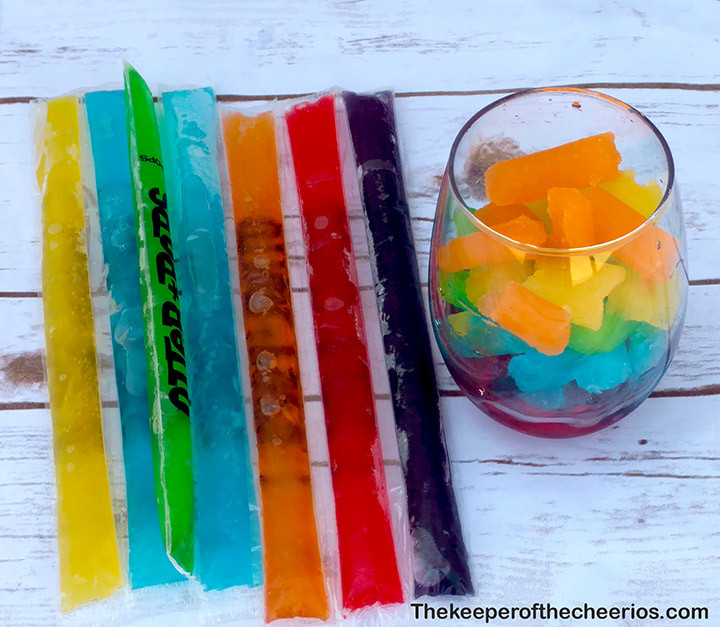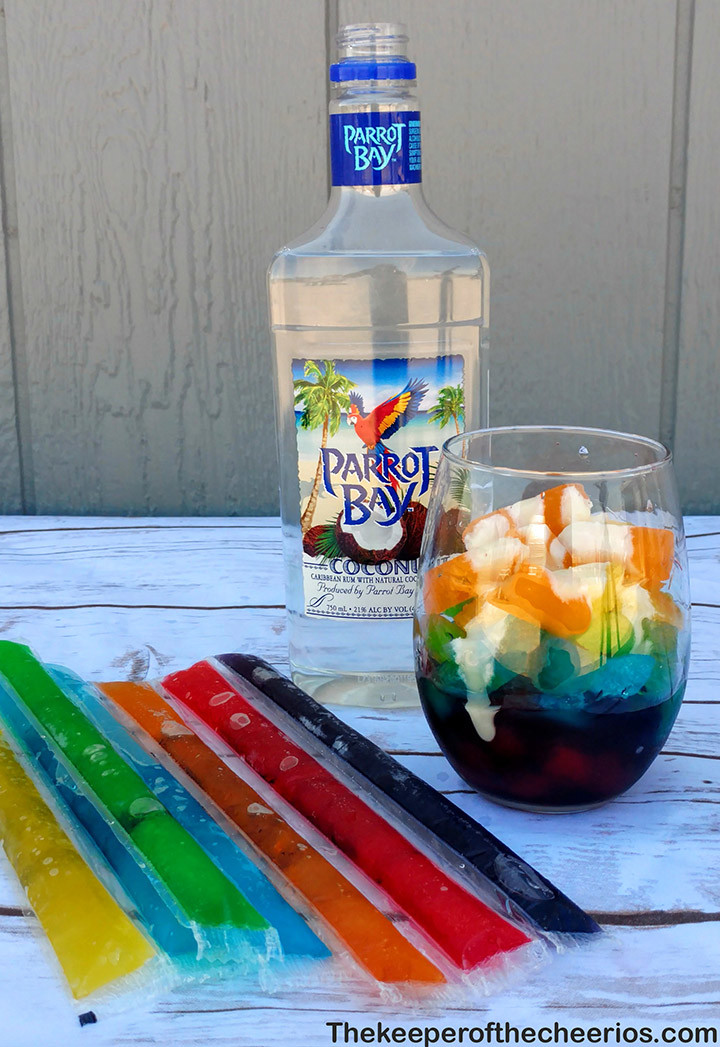 This post contains affiliate links br>