Haunted Graveyard Peeps Treat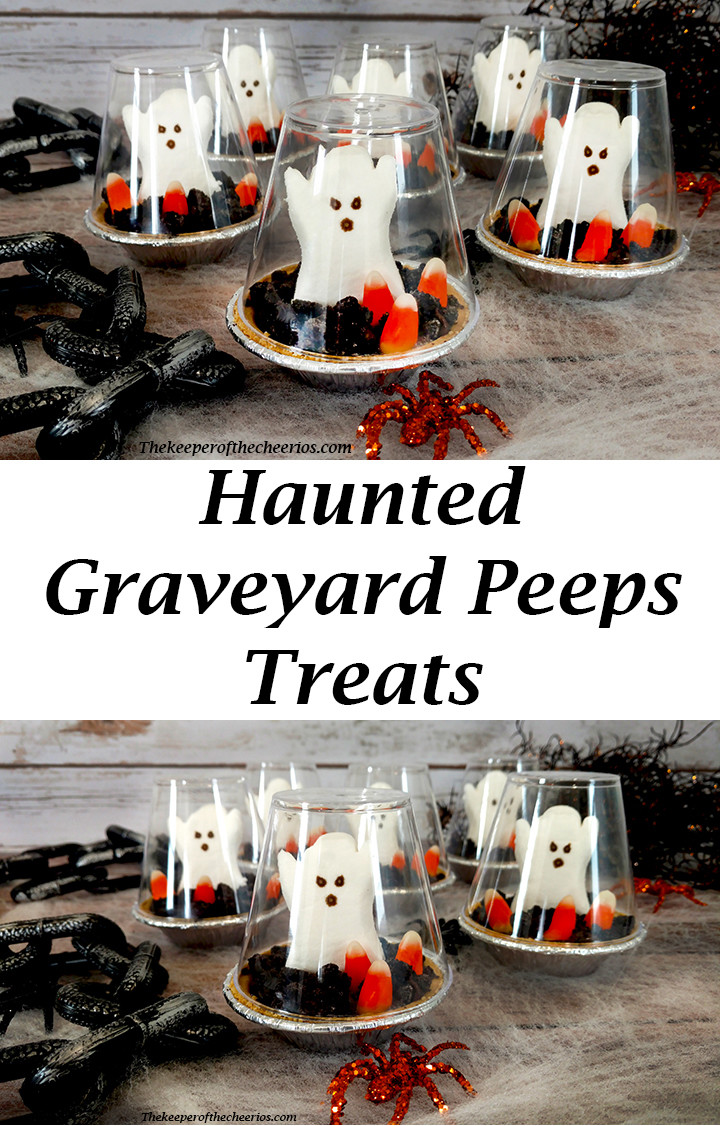 Haunted graveyard peeps treats! 
These are so fun for a Halloween party, we made up a bunch of the pudding trays and let the kids decorate there own graveyards to take home, they had a blast with it. We had other items that they used such as sprinkles, M&Ms, Marshmallows, ect for them to add to there graveyards. Great tip is to have string or ribbon on hand to tie the lids down for easy transport. 
Materials:
Candy Corn
Oreos
Instant pudding mix (I used chocolate and vanilla)
Milk
Bowl, spoon and whisk
Clear plastic cups (found mine HERE)
Directions:
Mix your pudding according to the directions
Pour pudding mixture into pie crust
Crush oreos and sprinkle over pudding
Add your peep and some candy corns
Put your lid over your treat
Optional – tie lid on with a ribbon for easy transport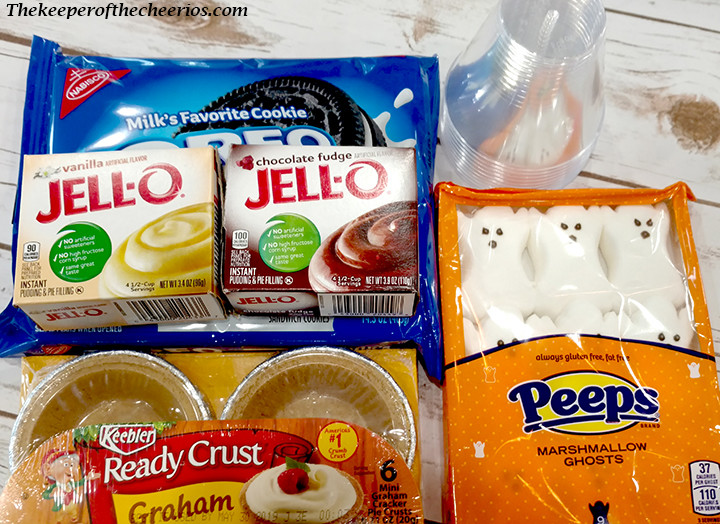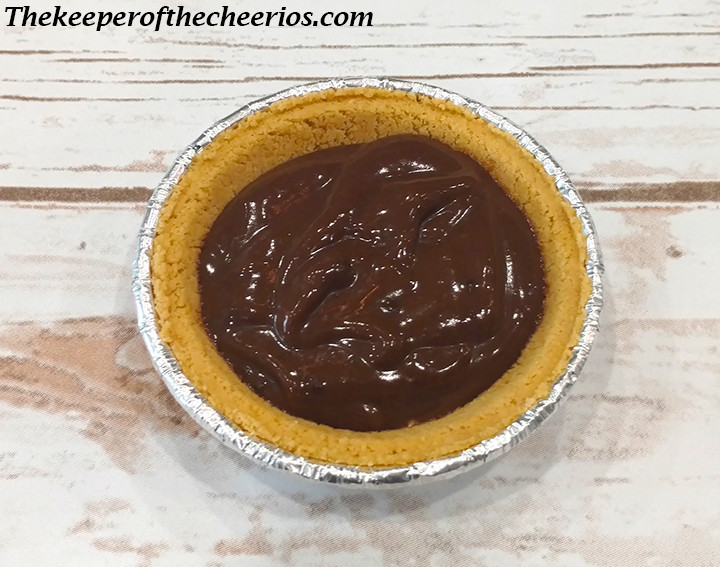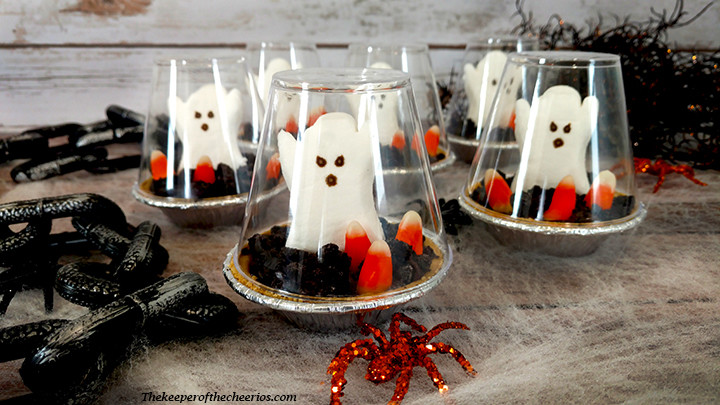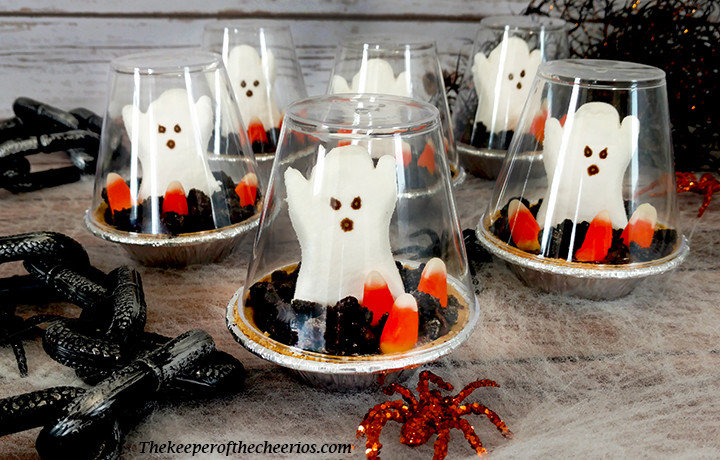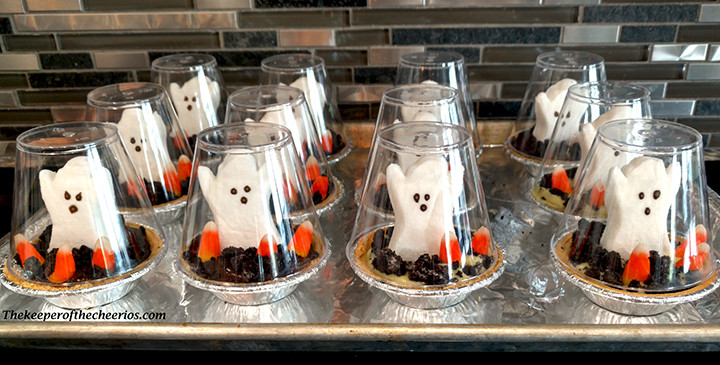 This post contains affiliate links br>