Gingerbread man Bathroom ideas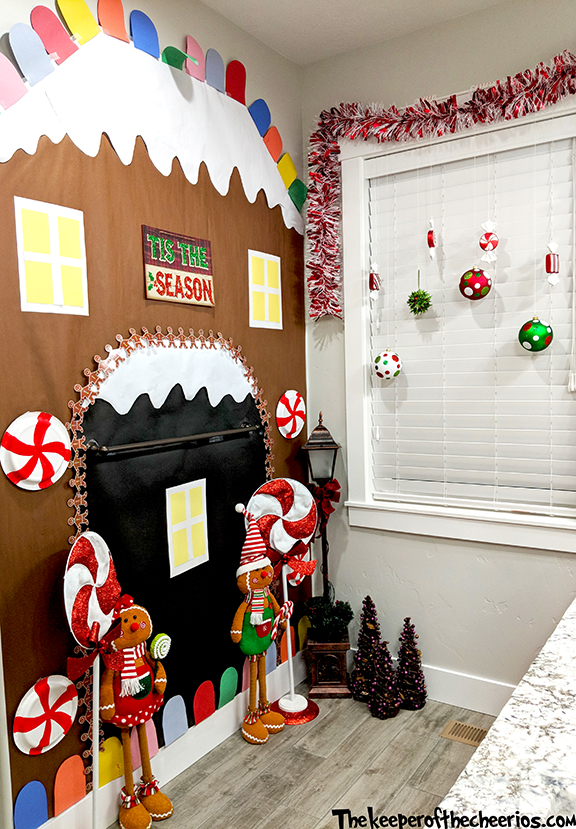 Christmas is such a fun and magical time of year and we just love to decorate the house up, so this year we decided to do themed rooms like we did for Halloween. We decided for our main bathroom we would do a gingerbread man theme since we have a large wall to make the gingerbread house on,  I hope you love all the fun ideas we came up with for our Gingerbread man Bathroom.
Materials:
Gingerbread wall decor was done in all butcher paper or fadeless roll paper, paper plates and construction paper or craft paper. Items where attached to the wall using 3-m adhesive strips and hook. For the hanging ornaments we used a piece of string or twine and attached them above the window with a 3-m adhesive strip and tied the ornament to the bottom end.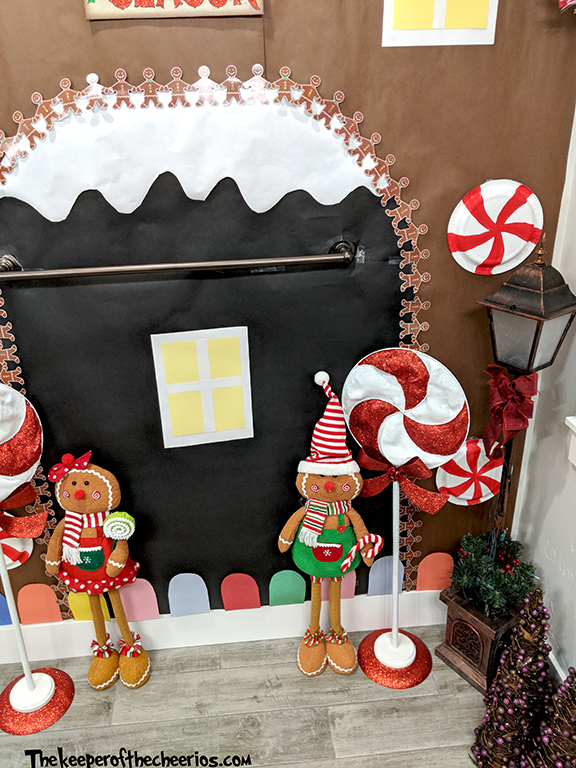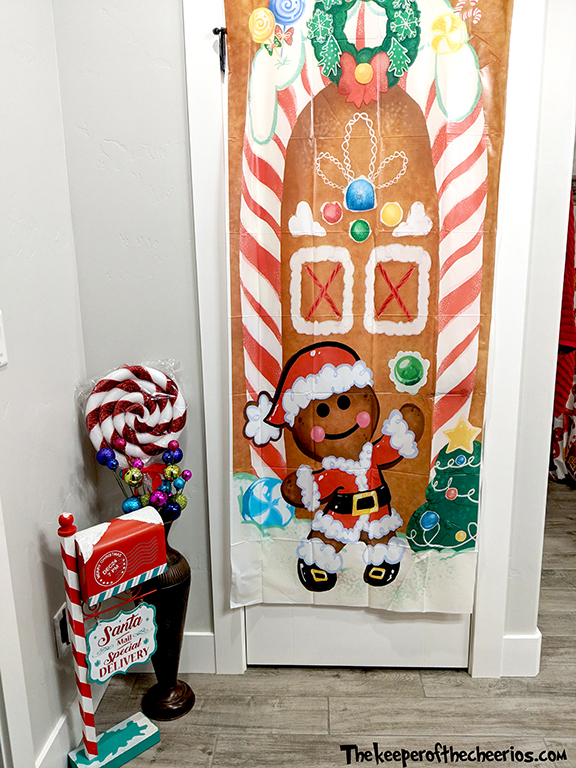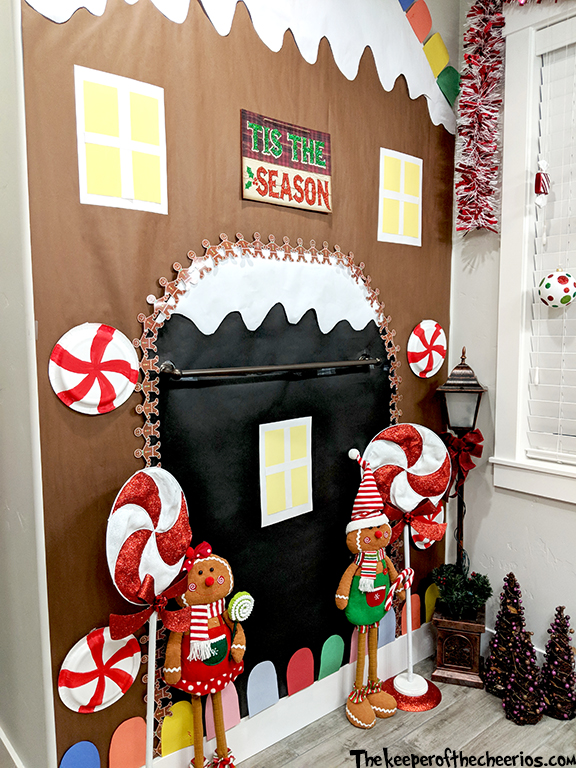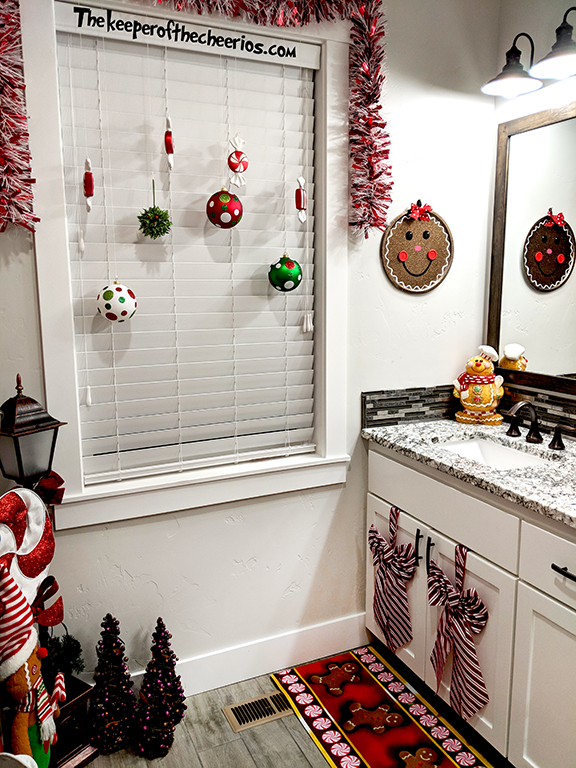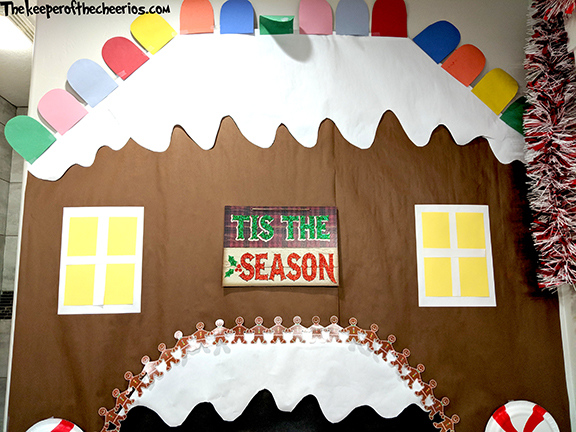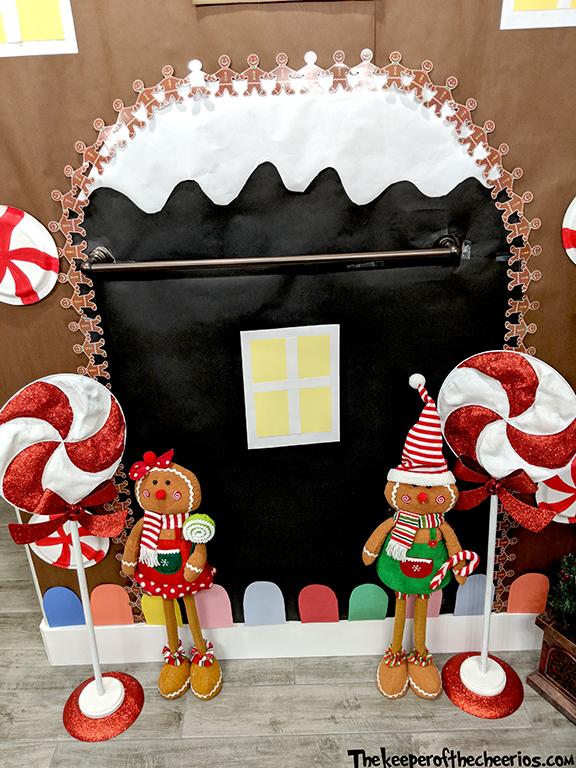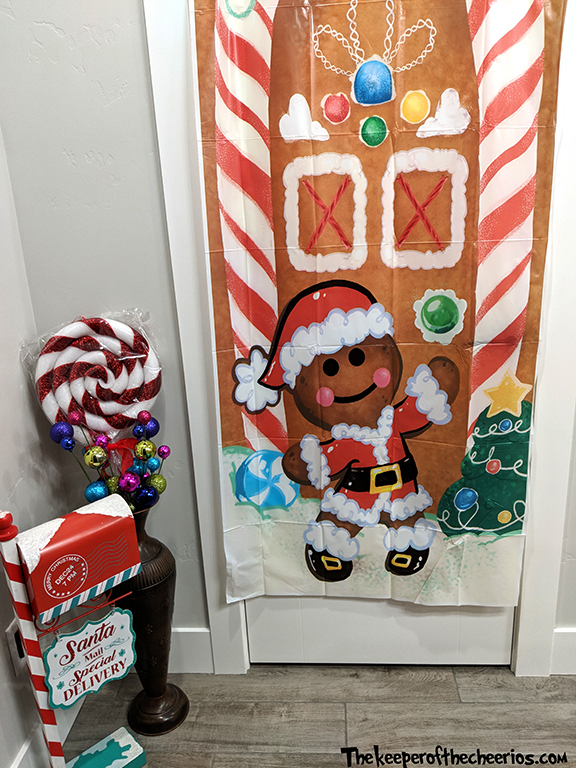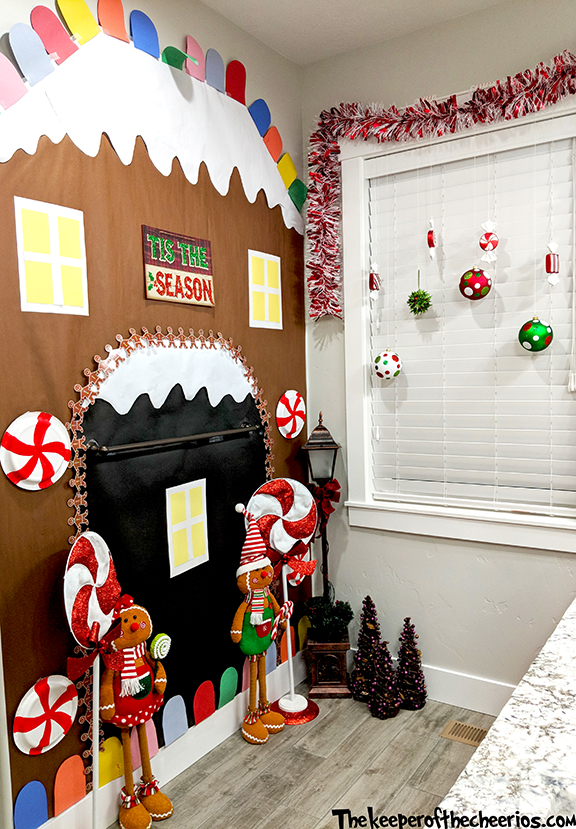 This post contains affiliate links br>