Rudolph Bathroom Ideas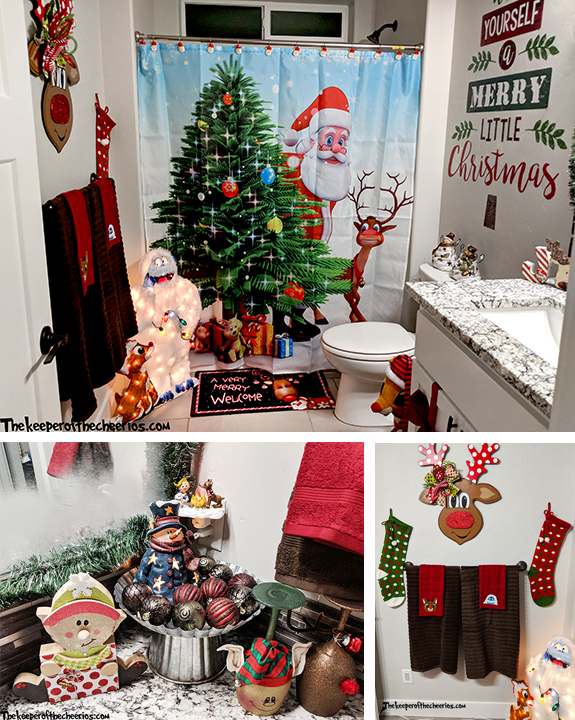 Christmas is such a fun and magical time of year and we just love to decorate the house up, so this year we decided to do themed rooms like we did for Halloween. We decided for the kids bathroom we would do a Rudolph bathroom, so I hope you love all the fun ideas we came up with for our Rudolph Bathroom.
Items Used
NOTE- we have our bumble and Rudolph plugged in for this video and when the shower is not in use, never have electrical items near a water source, this is not a bathroom that the shower is actively used so we choose to put this item in this bathroom but as mentioned it is not plugged in when the shower is in use. Always practice safety with electrical items near a water source.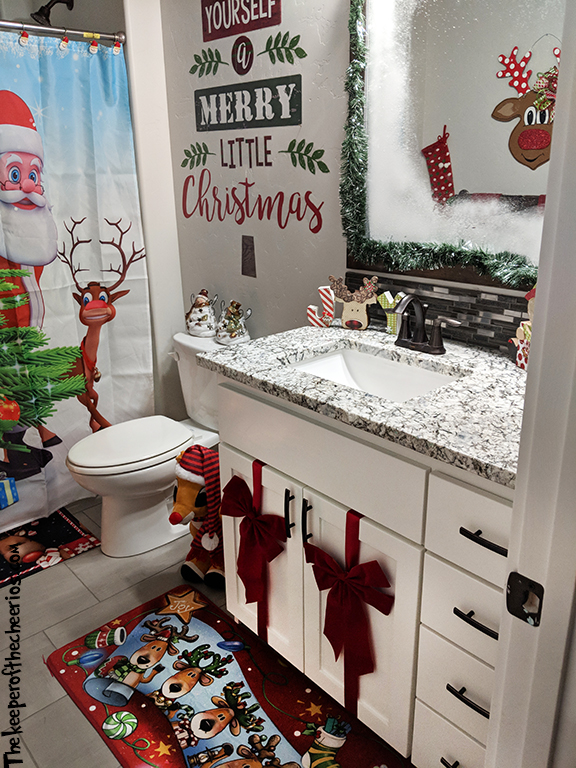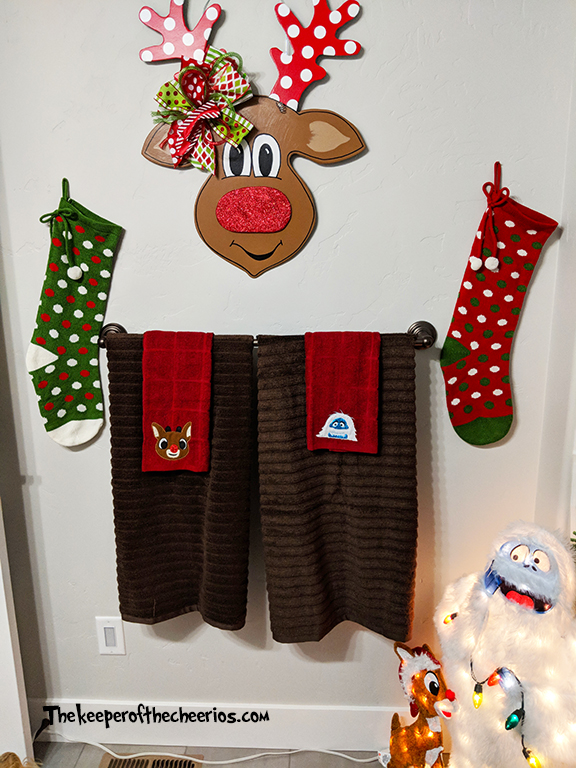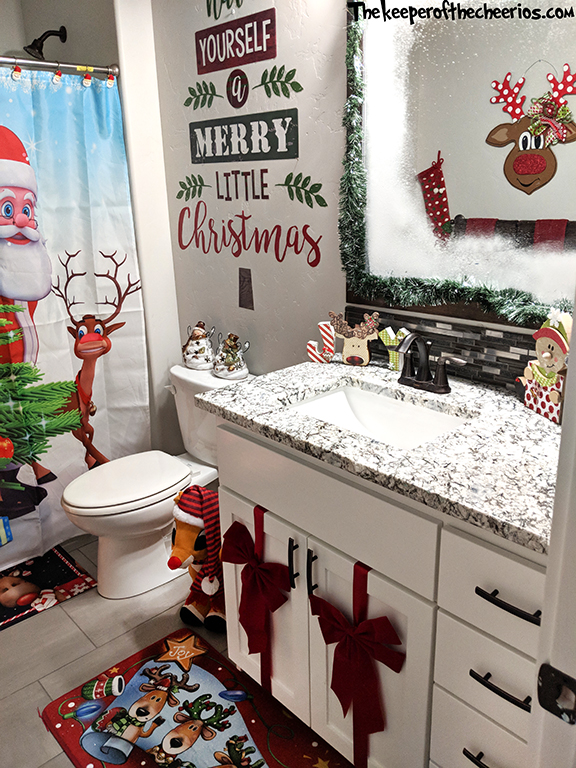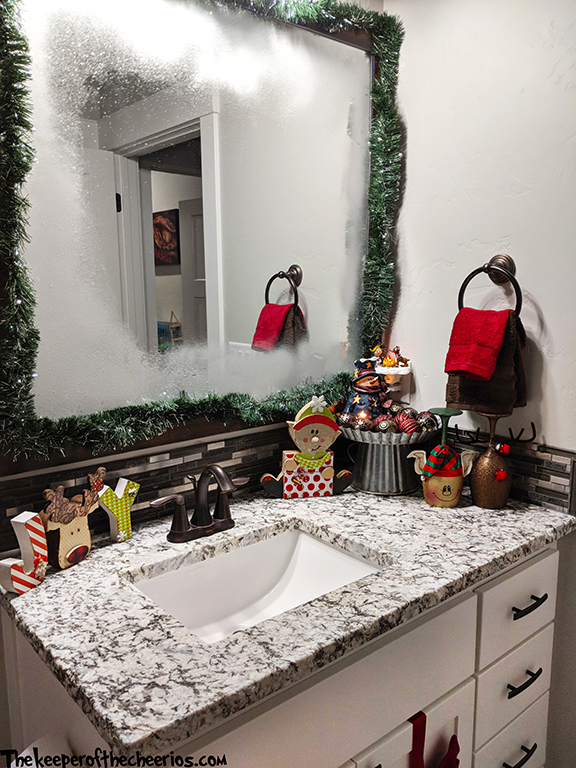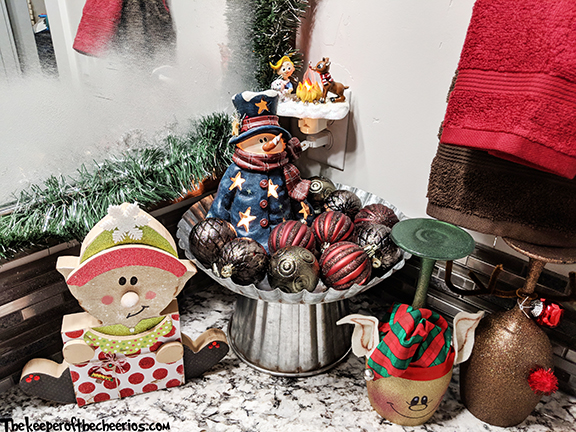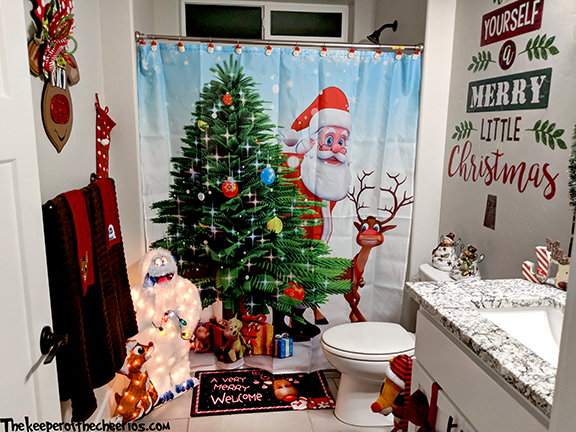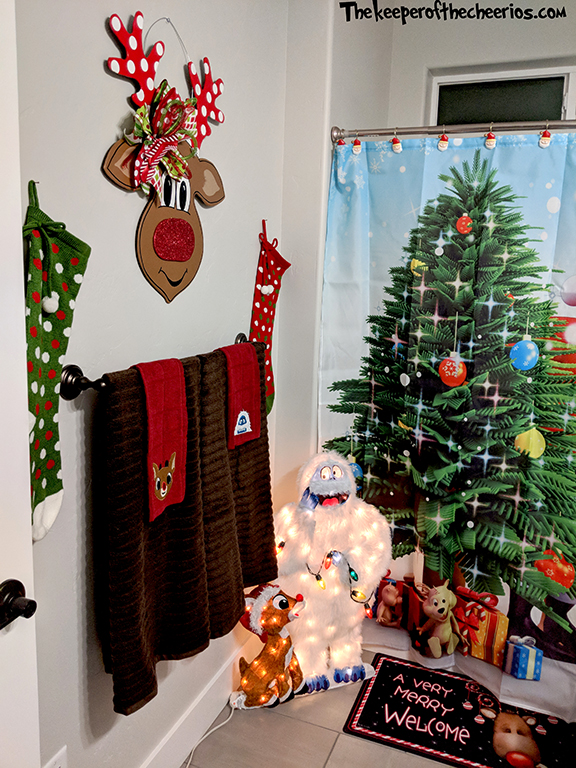 This post contains affiliate links br>