Uses For Coffee Grounds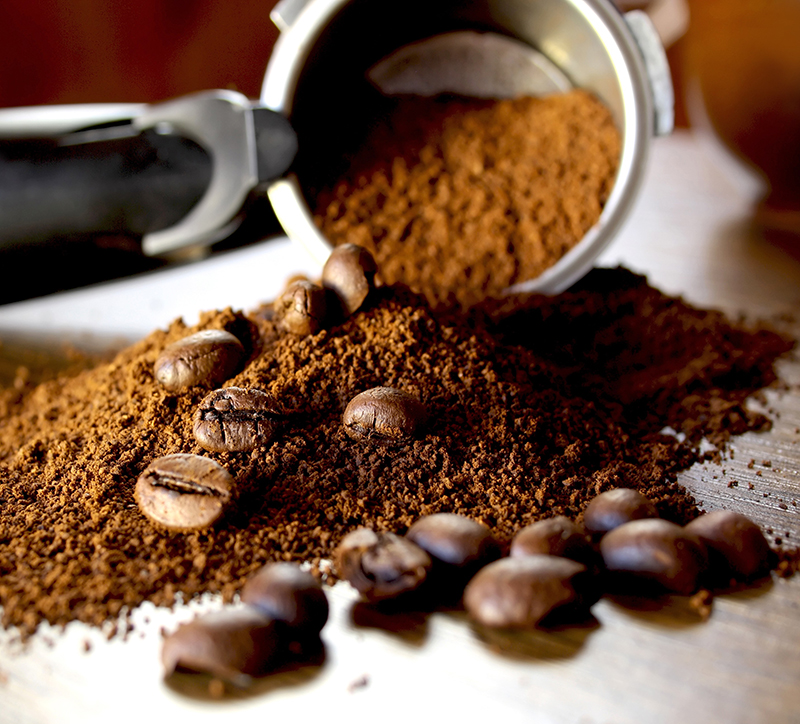 Ever look at your coffee grounds and wonder if there was something you could do besides tossing them in the trash? Coffee grounds bring you the magical caffeine you need to get your day going but once you are done with them you can use them again for something else.
Coffee grounds are great for feeding your garden. They can be placed directly out in the garden or tossed into your compost bin to break down. Both options will improve your soil and nurture your plants.
When your not tossing coffee grounds into the garden you can still put them to use around your home. Coffee grounds make a great deodorizer. This is why they reduce the odors in your trash can. You can dry the grounds back out and place in small bowls around your home to neutralize odors.
Used coffee grounds are great for drying out and using as a base for children's sensory bins. The dried coffee grounds have a texture similar to dirt perfect for little hands to play with.
Coffee grounds make a great addition to homemade sugar scrubs. The leftover caffeine helps improve circulation giving your skill a healthy glow and the coffee scented morning shower makes for a great way to start your day.
Coffee grounds can be soaked in argan oil for 2 weeks to create a powerful serum for lighting dark circles and puffiness around your eyes. This is a great frugal option to help make you look wide awake. Simply apply before your make up and let soak into your skin for a few minutes. Wipe away excess and go about your normal daily routine.
Making your own soap is easy with melt and pour soap bases. Adding coffee grounds to your homemade soaps will give them a great coffee fragrance, a boost of caffeine to brighten your skin, and the perfect mild scrubbers to help exfoliate your skin.
This post contains affiliate links br>