Barnyard Chicks Nutter Butters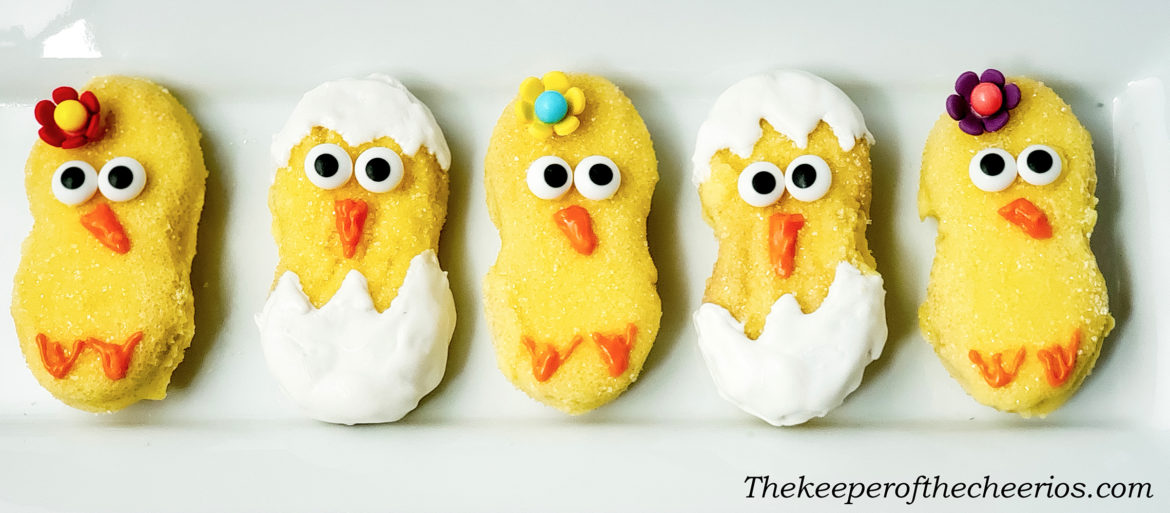 Barnyard Chick Nutters
Makes 10
Ingredients List:
10 nutter butter cookies
1 cup yellow melting chocolates
1⁄2 cup white melting chocolates
1/8th cup orange melting chocolates
1⁄2 tsp coconut oil
candy eyes, flowers
yellow sanding sugar
Additional items:
ramekins and pan for double boiler set up
piping cones
chocolate dipping wand or fork
wire cooling rack
Instructions:
Set up double boiler with shallow pan and ramekins for each color chocolate. Fill with water till half way up side of ramekins *careful not to get water inside them as it will seize the chocolate. Turn heat to medium low.
Add chocolates and smidge of coconut oil to each, stirring to combine as they melt.
Using wand or fork, dip nutter butter cookies in yellow chocolate until thoroughly coated. Hover above dish as chocolate drips off. Set on wire rack to harden.
To make the egg shells, pour white melted chocolate into piping bag, work quickly to create the jagged edges or use a knife to spread it on.
Add eyes by dipping a toothpick into the yellow chocolate and dabbing a spot on the chick for each eye. Quickly add the eyes. Repeat for adding embellishments, such as flowers.
Set to dry and harden.
Store in airtight container.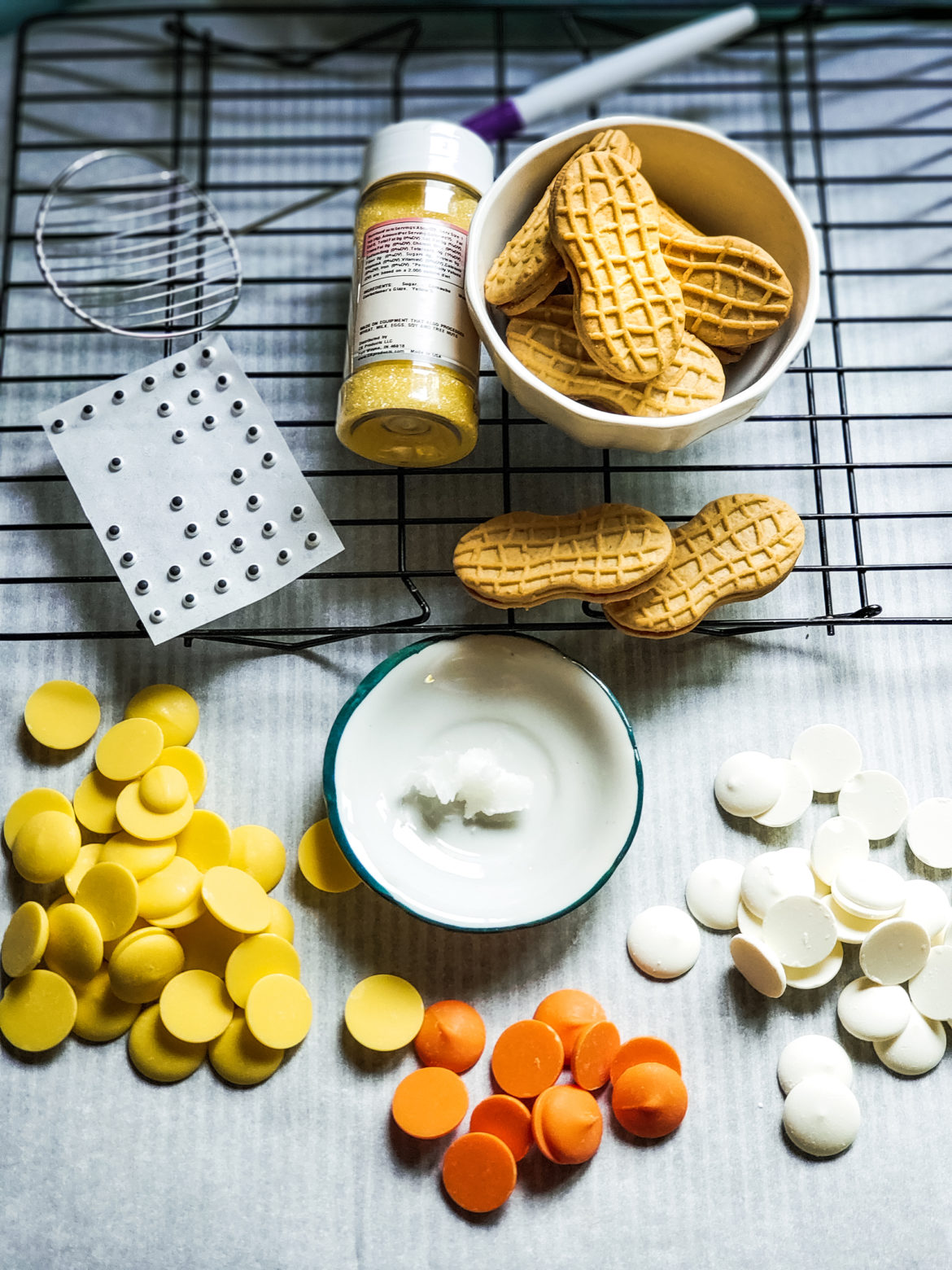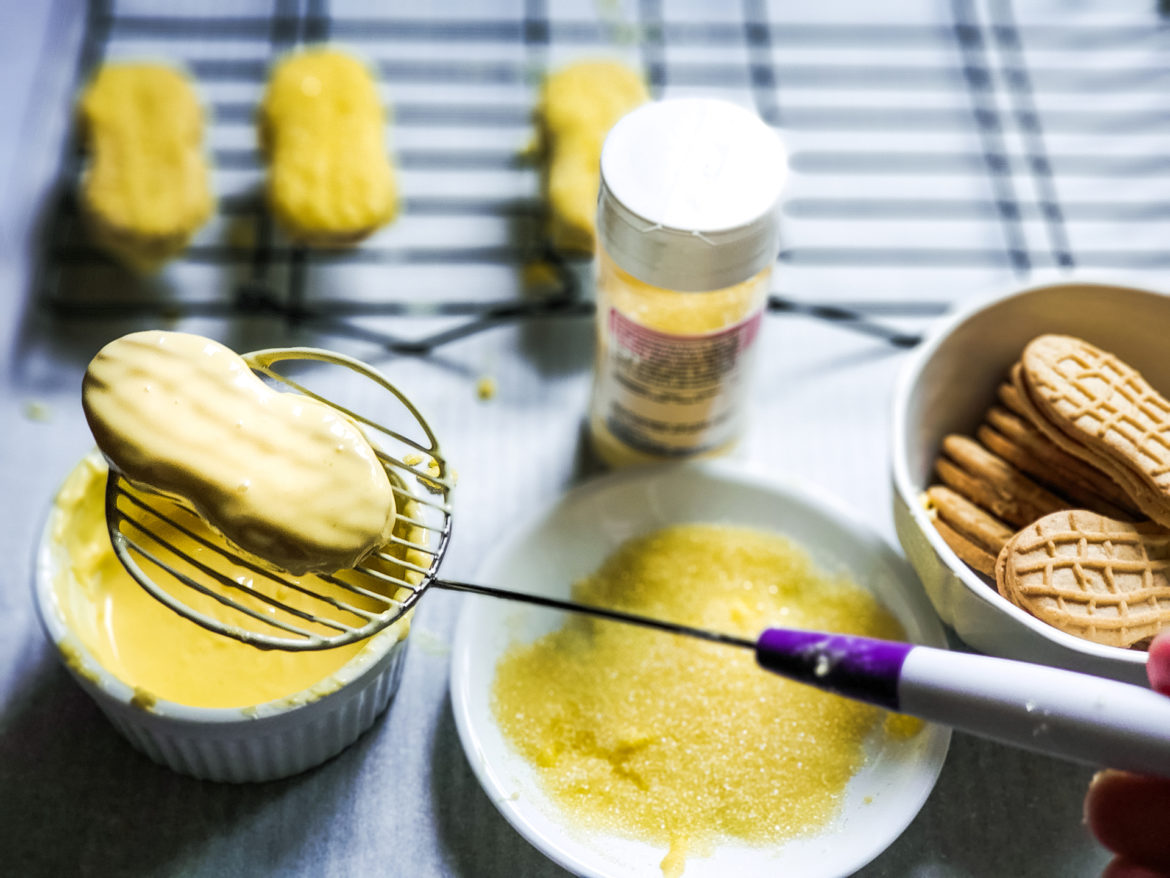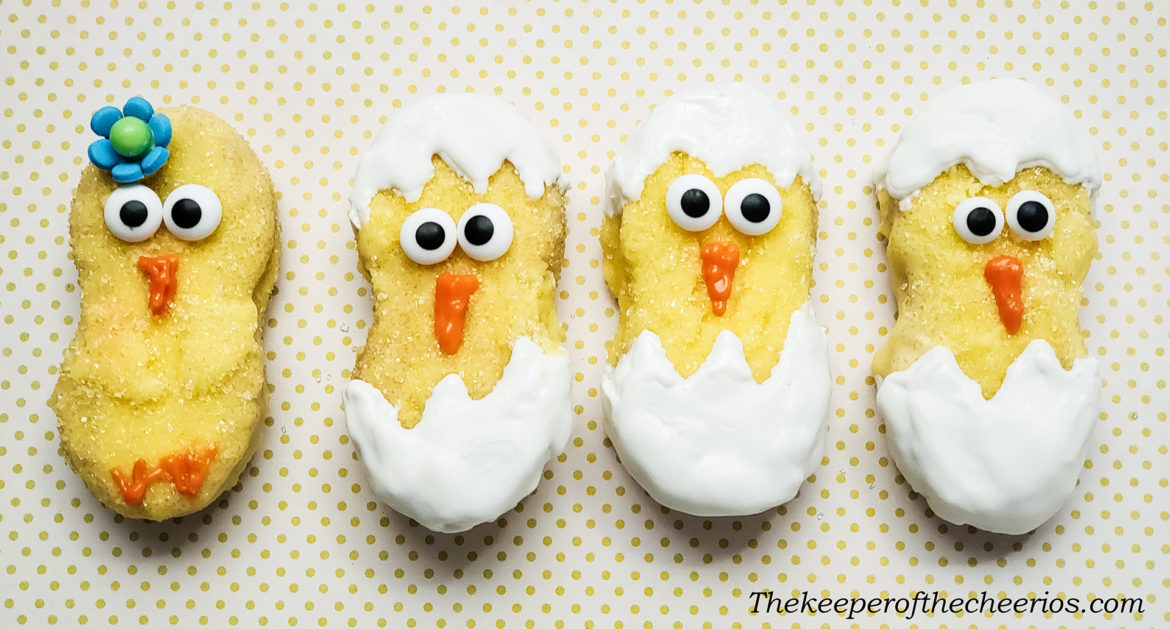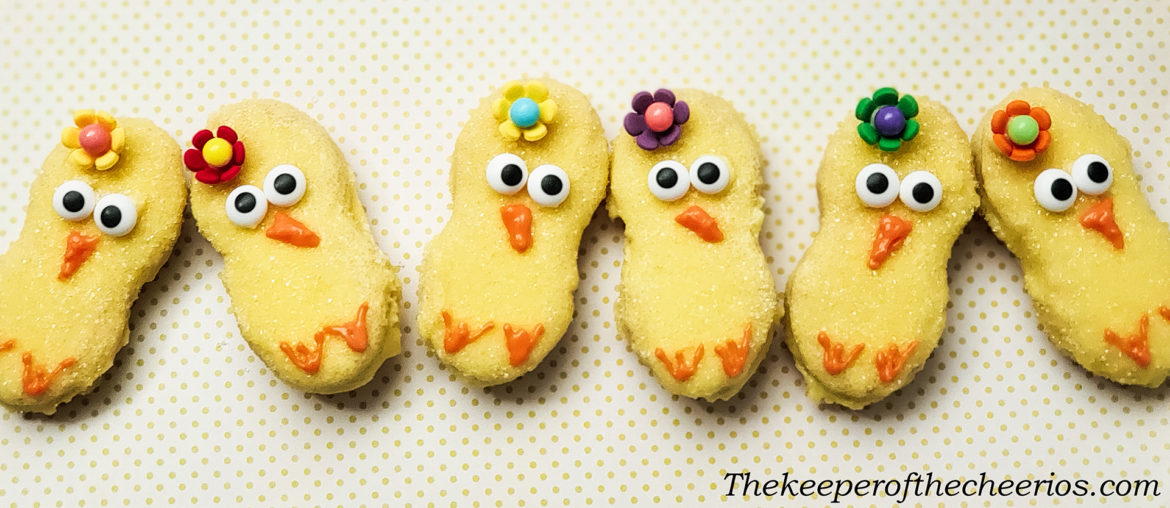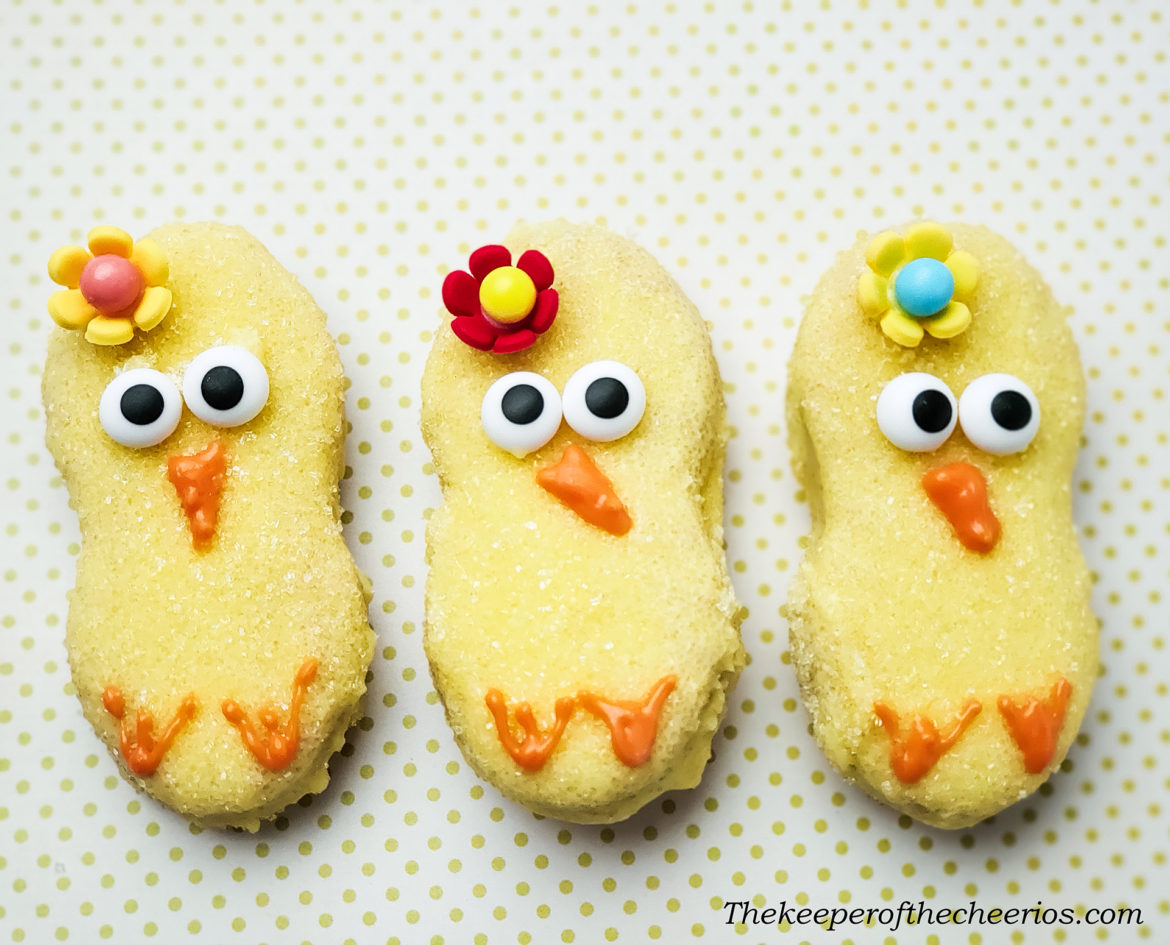 This post contains affiliate links br>