Valentines Day Family Love Tree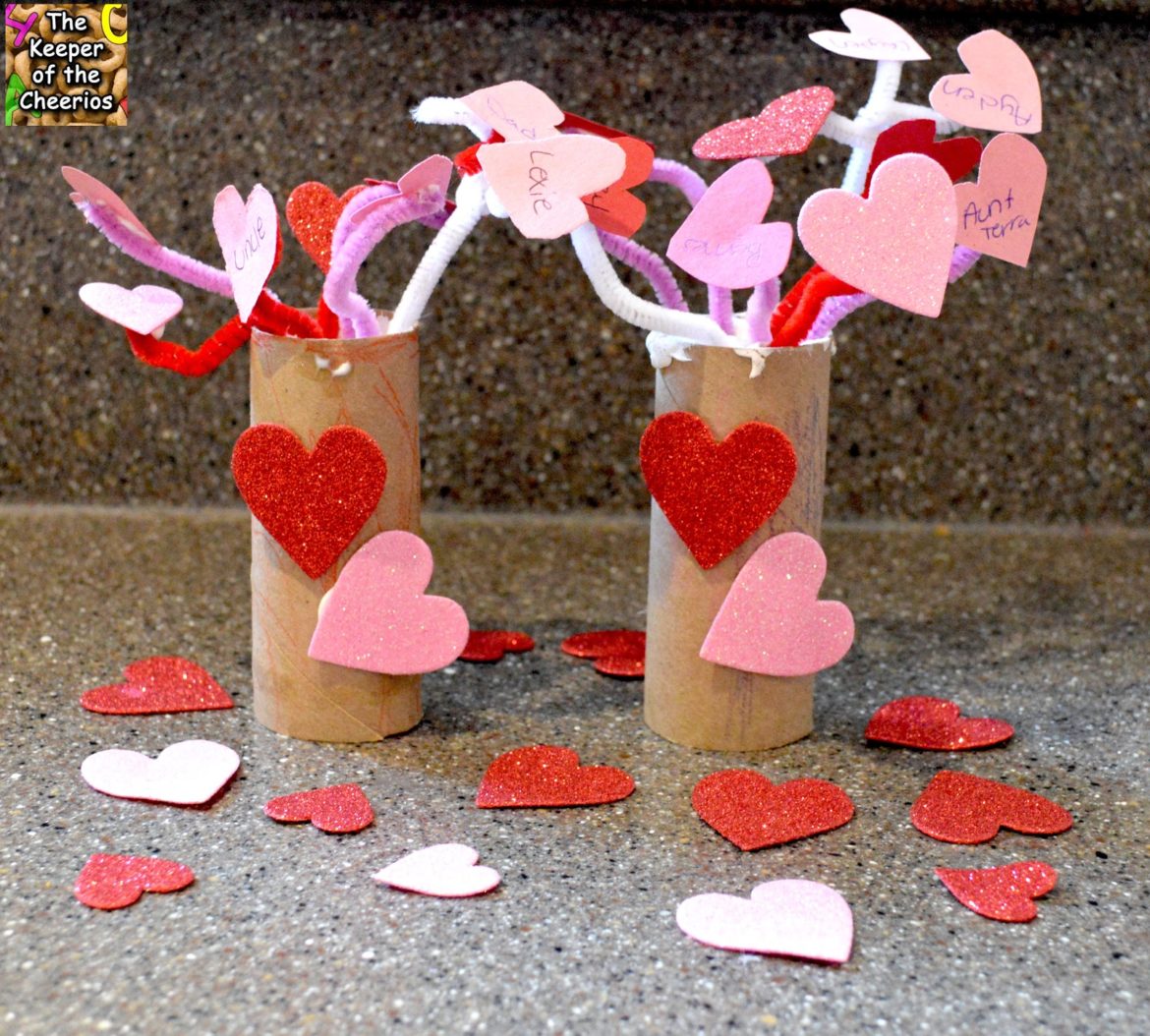 I have had lots of kids running around my house this weekend so I wanted to do a fun simple craft to get them in the spirit of Valentines Day coming up. We made these fun little love trees. I had the kids color their toilet paper rolls with crayons then fill the top of them with an air dry clay (I used Model magic). While they did that i cut pieces of the chenille stems for them to poke into the clay for branches. I then talked to the kids about who they loved, why they loved them, what they where thankful for and spoke of kinds words and family. We wrote all of these things down on our little hearts then glued all of them on to look like leafs.
Materials: Toilet paper roll, Model Magic or other clay, chenille stems, crayons, heart or cut hearts from construction paper, and glue.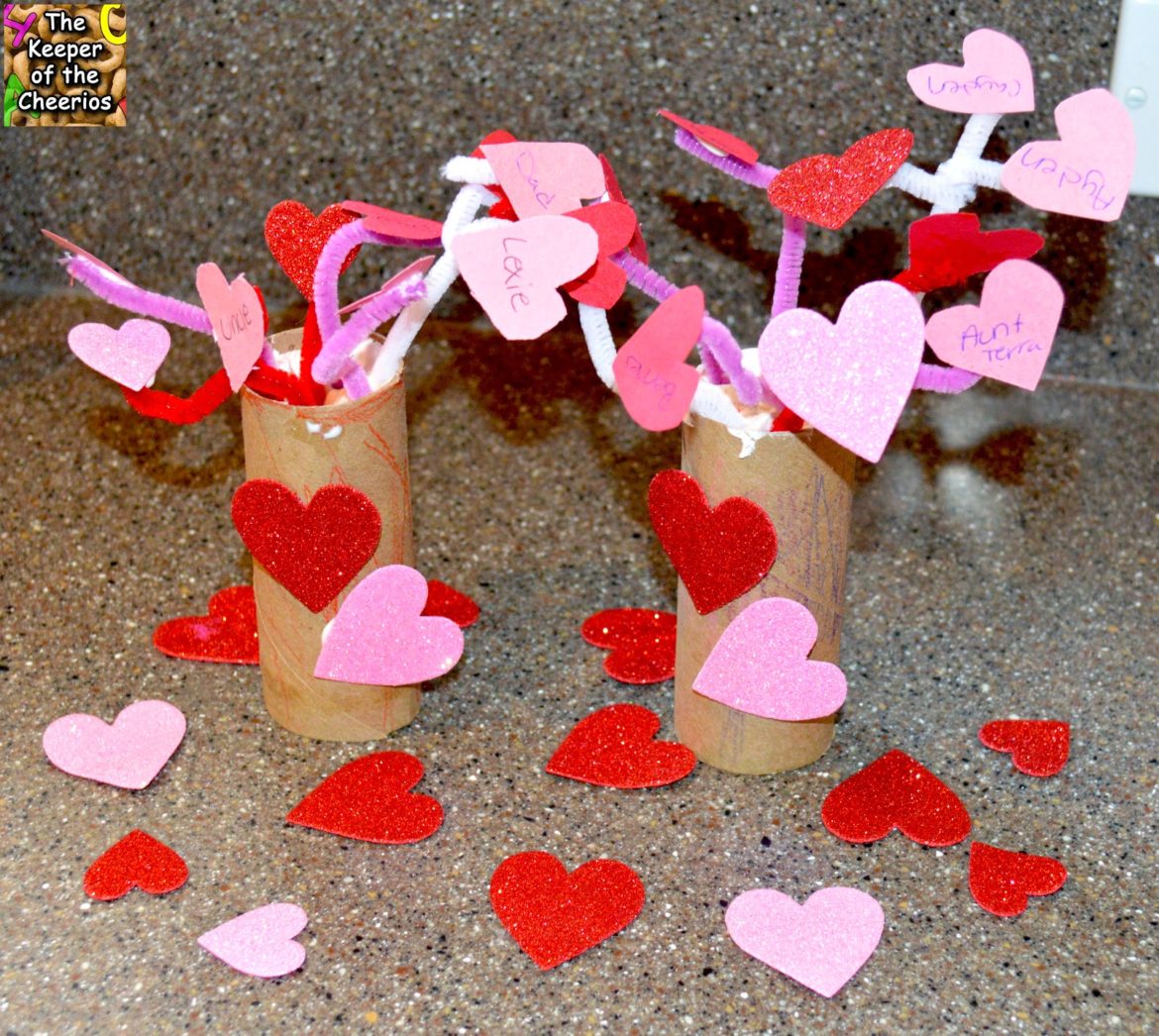 This post contains affiliate links br>