DIY SNOWMAN PICTURE HOLDER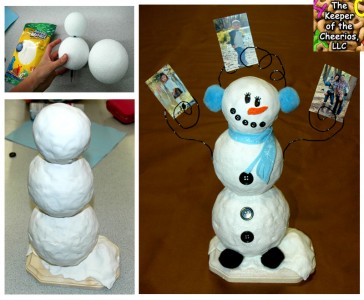 I just adore my new picture holder for this winter. I was wanting to make some kind of snowman and toyed around with several ideas until I finally came up this adorable little guy.

MATERIALS: 3 desired size of foam balls, wire any gauge that is rigid enough to hold a photo will work, buttons, felt, glue, pom poms, model magic, sharpie, any kind of wood base if desired and white glitter blast spray if desired.
DIRECTIONS: using a dowel or pencil secure all 3 foam balls together, wrap all of the foam balls with white model magic, once dry you can spray with glitter then add your face, buttons and other embellishments. Bend wire to allow for pictures to slide into,  then poke the wire into your foam balls (I secured mine with a dab of hot glue.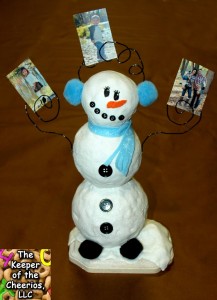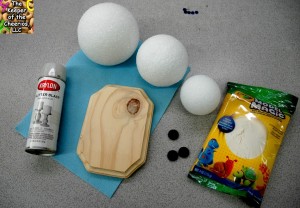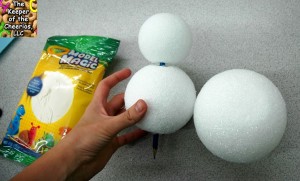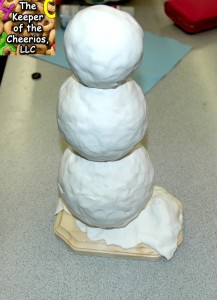 This post contains affiliate links br>