FRANKENSTEIN GLASSES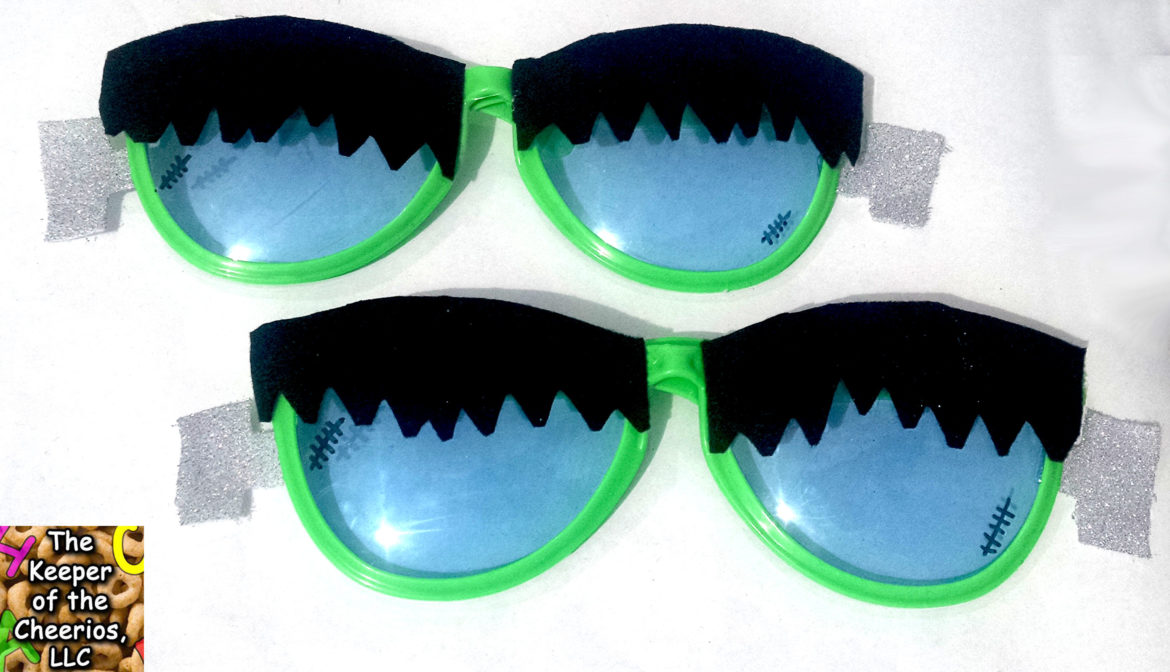 SUPPLIES NEEDED:
Extra large sunglasses (find at the dollar store or Here),
Hot glue and glue gun
Scissors
Black and Silver or Grey felt
Black Sharpie
DIRECTIONS: Start by cutting out your black hair, measure the width of each lens before cutting, once you have your desired hair glue down to the sunglasses using hot glue (trim any excess felt). Next cut out your bolts and hot glue down, lastly draw on your stitches with a black sharpie.
This was a simple last minute craft my kids and I did this weekend to help keep them busy. They simply love their Halloween sunglasses, this would be a fun project to do for a Halloween party.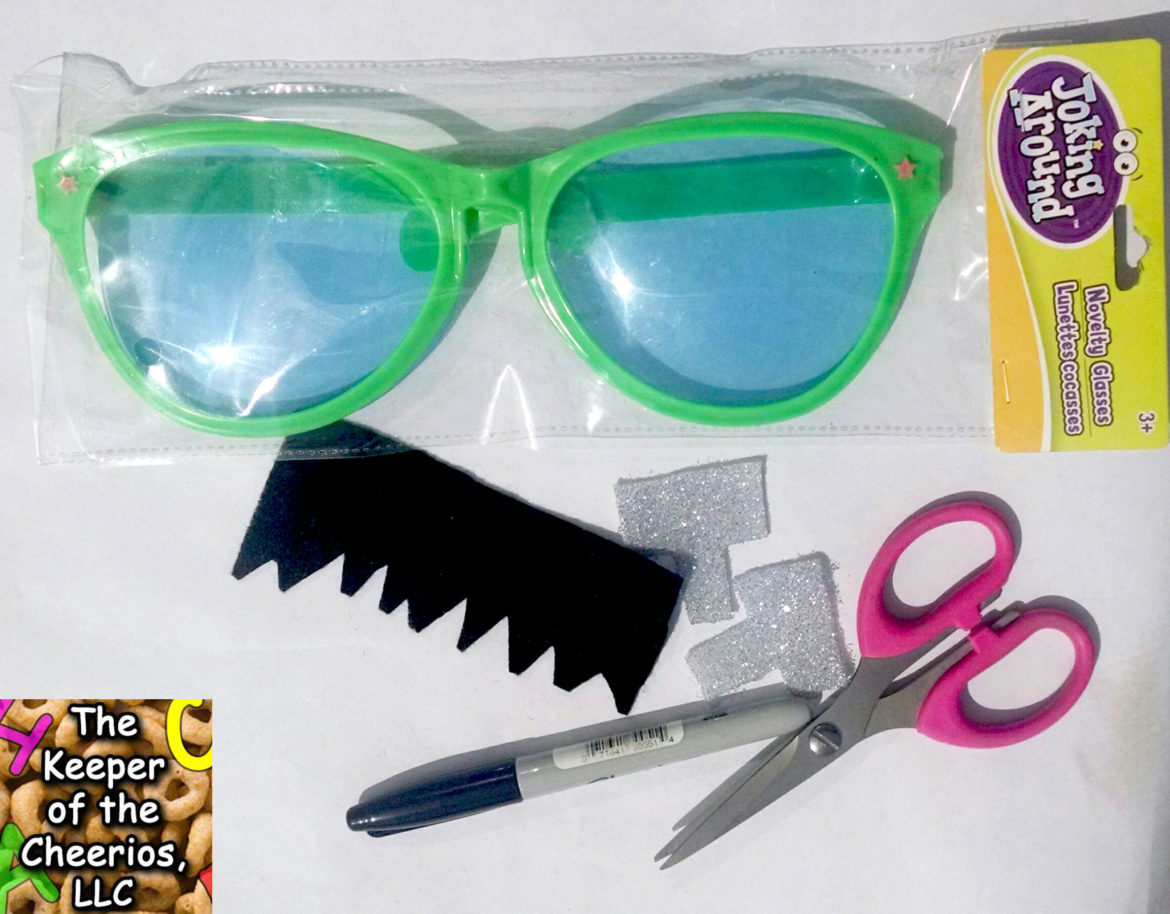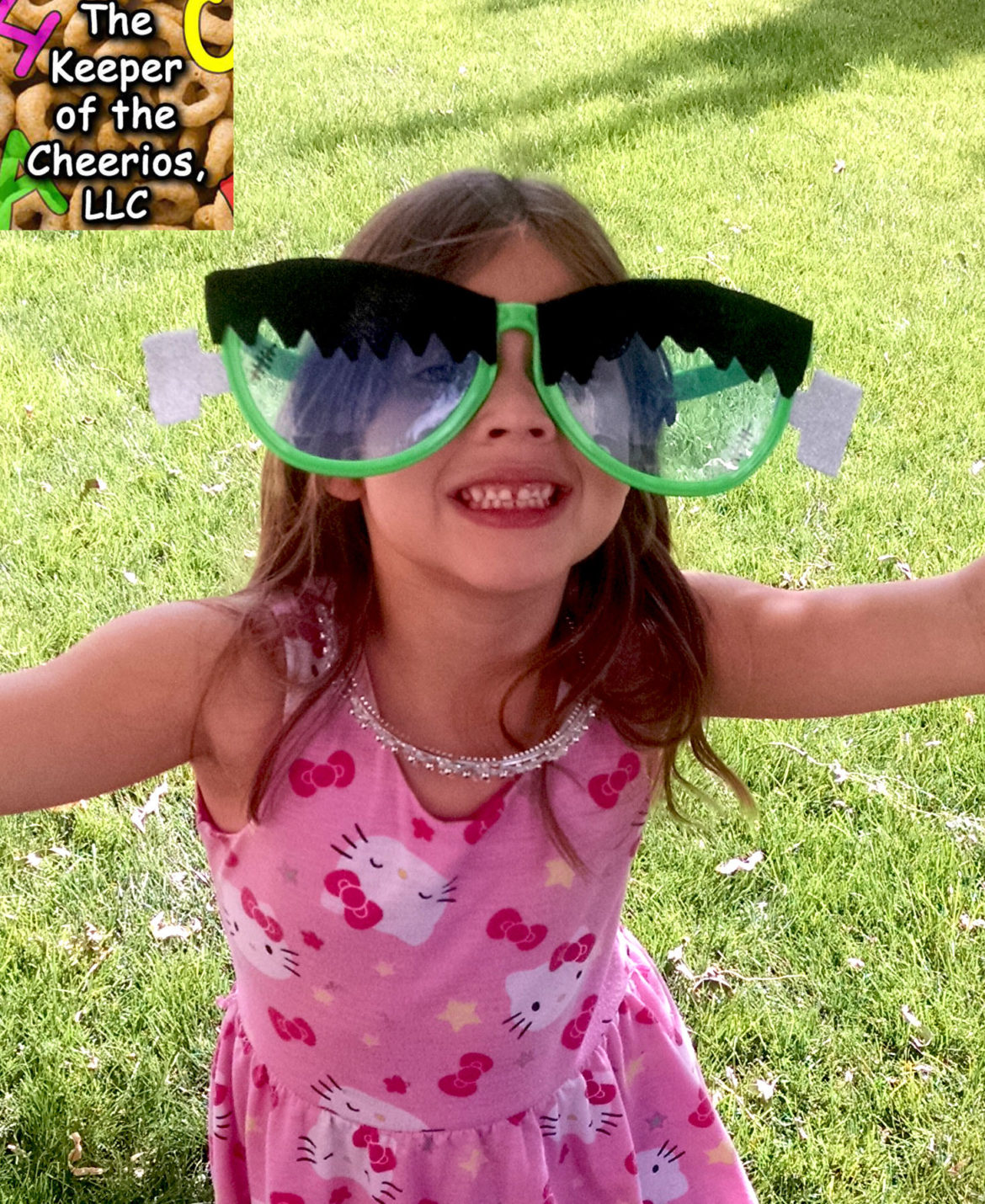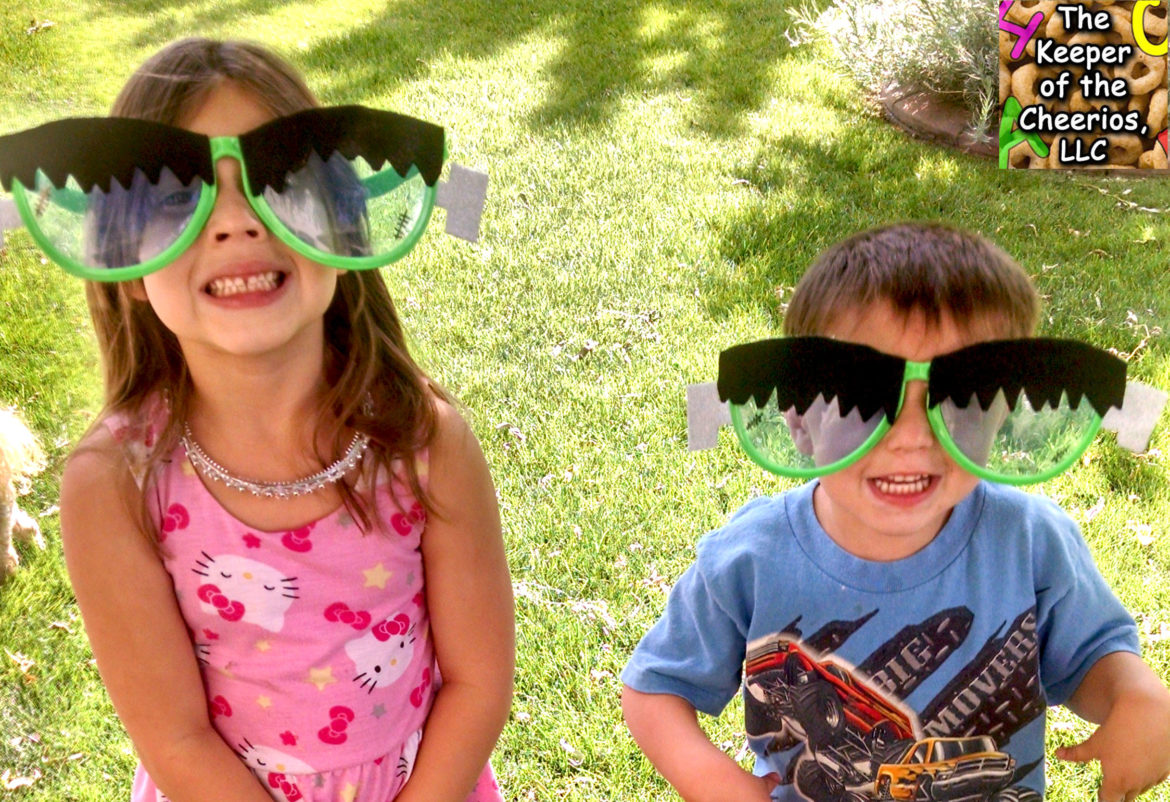 This post contains affiliate links br>