HALLOWEEN MUFFIN TIN PAN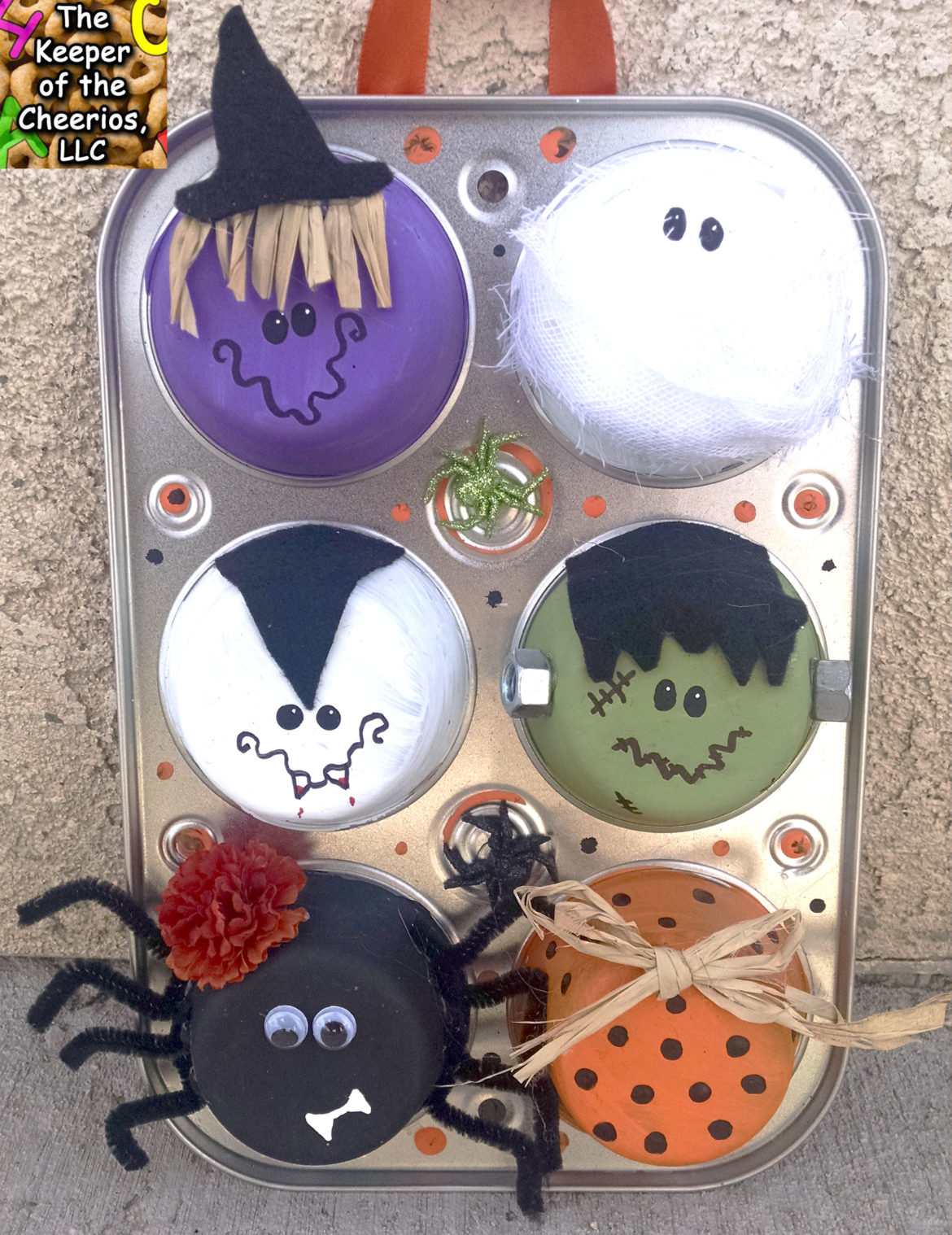 SUPPLIES NEEDED:
2. Paint (Click here for what I used) and brushes
3. Felt
4. Wiggle eyes
5. Raffia
6. Scissors
7. Hot glue and glue gun
8. Cheesecloth
9. Chenille stems
10. Any other misc. embellishments
DIRECTIONS: 
Start off by painting your desired faces on the back side of your Muffin tin pan , once it is dry you can add your embellishments using hot glue or another strong holding glue such as glass and metal glue. I cut out a felt hat for my witch, hair for Dracula and hair for Frankie, used some cheese cloth for the mummy, chenille stems for the legs on my spider and raffia for the witches hair and my pumpkin.
This was just a simple craft I did this weekend to add in with my Halloween decor. I loved that it did not take much time or money to create. I hope you like how it turned out.
This post contains affiliate links br>