Christmas Crate Train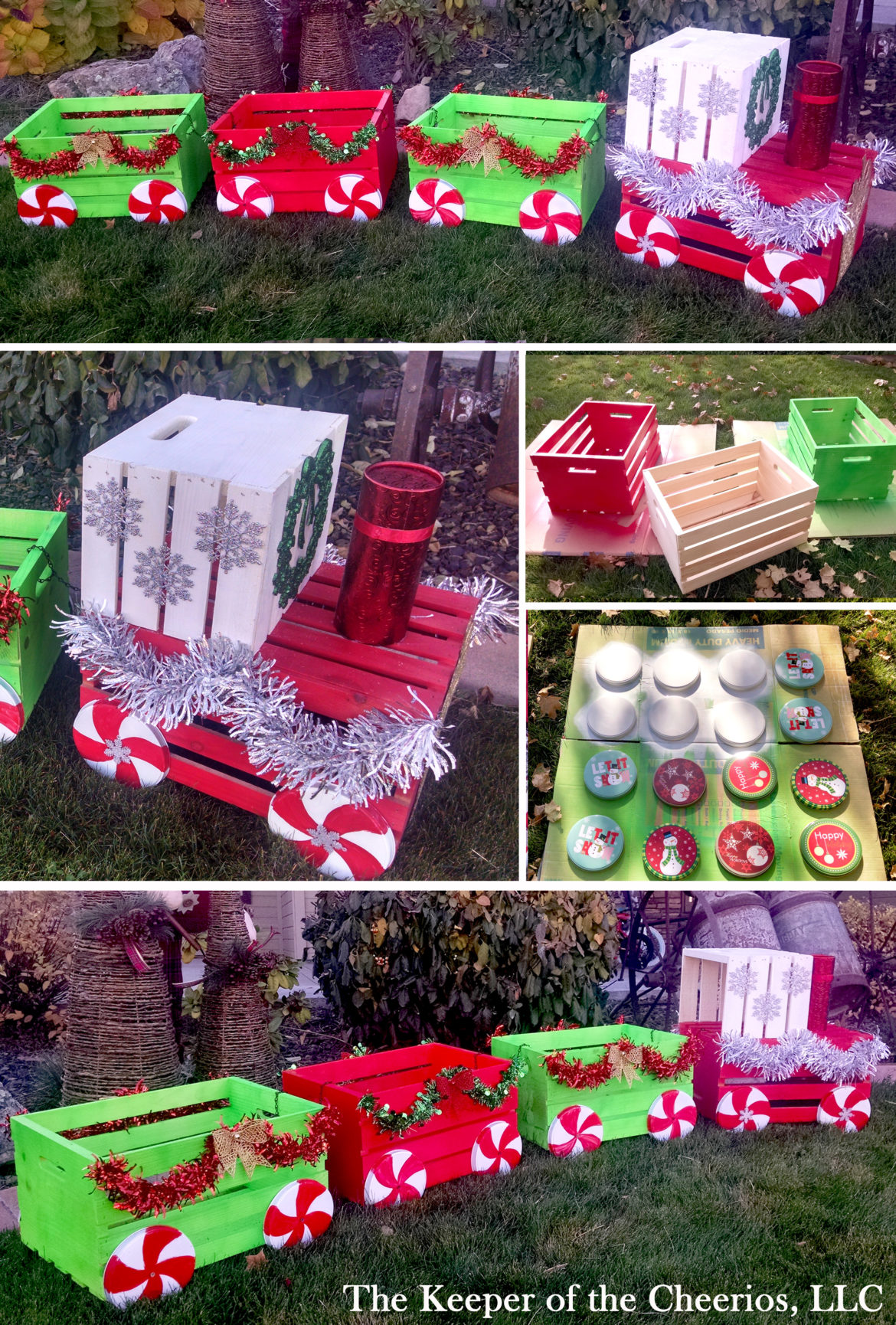 MATERIALS:
Wood Crates  (I used appx 18″ x 12″)
Dollar Store Tins (Lids needed)
Dollar Store Christmas decorations
Hot Glue
Saw
Chain (used to connect the train cars)
Screws and drill
DIRECTIONS:
Begin by spray painting your dollar store lids and your crates, once dry you can paint your red stripes on the lids with acrylic paint. Adhere the lids to each crate using screws. For the Engine we cut one crate in half and stacked it on top of another crate (hot glue or screw to the other crate). We used another tall tin for the smoke stacks, adhering with glue. Lastly Hot glue on your other Christmas decorations and attach each crate together using chain.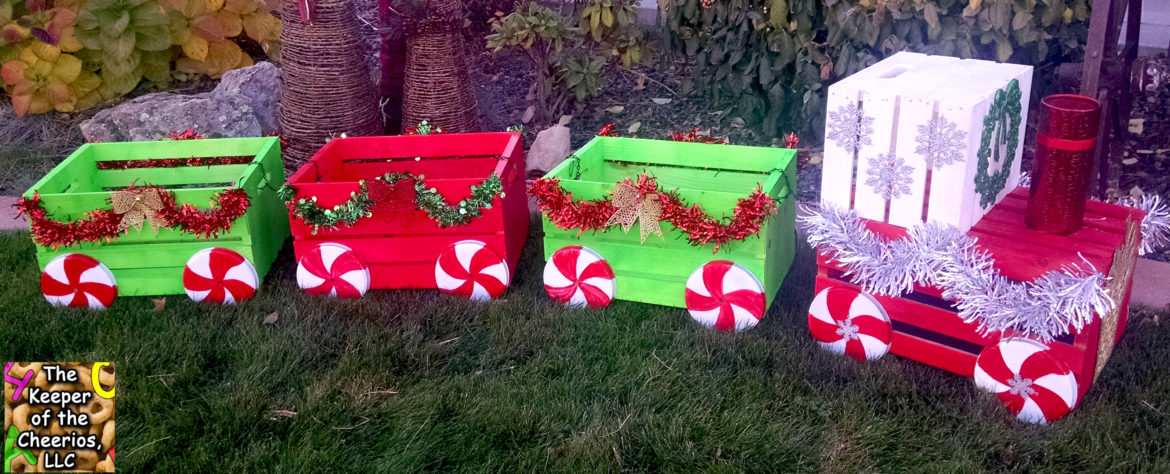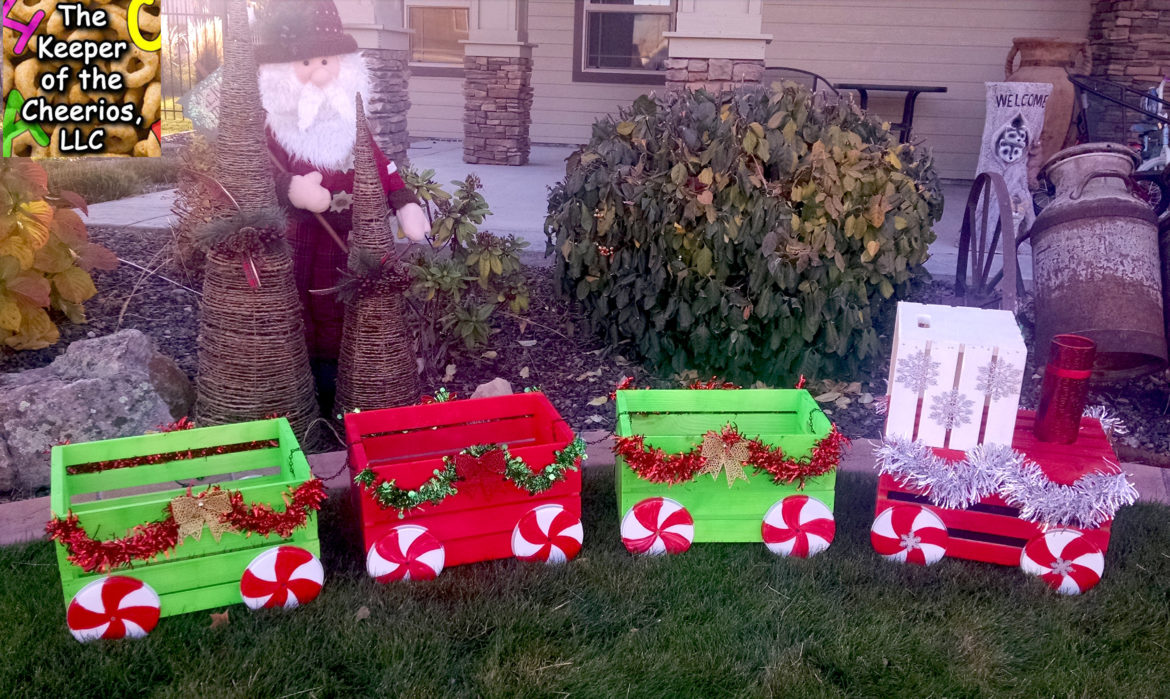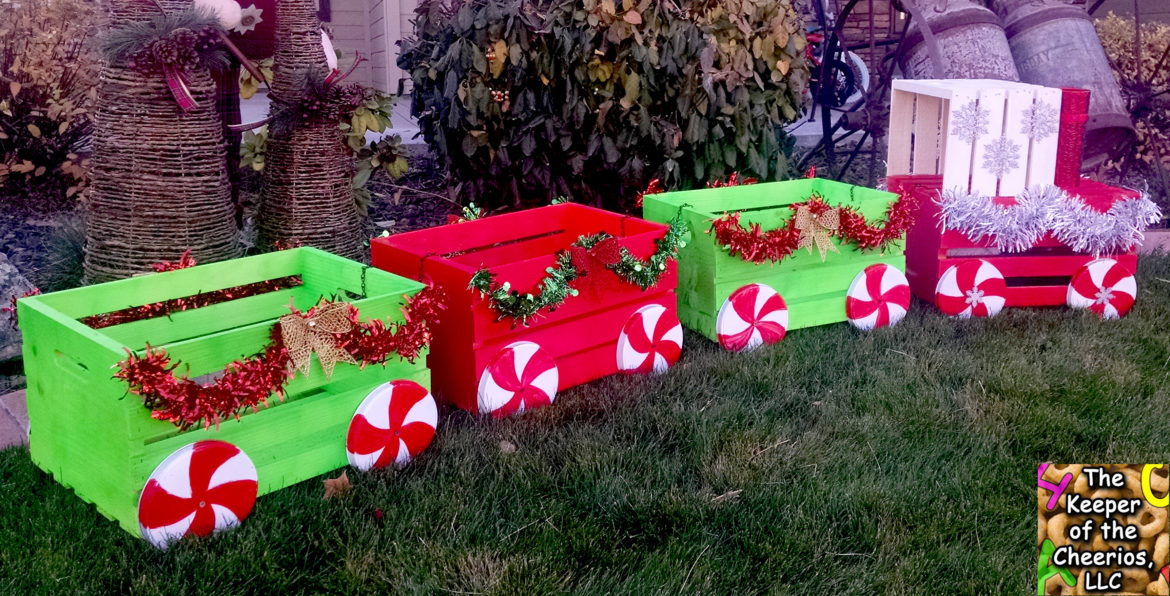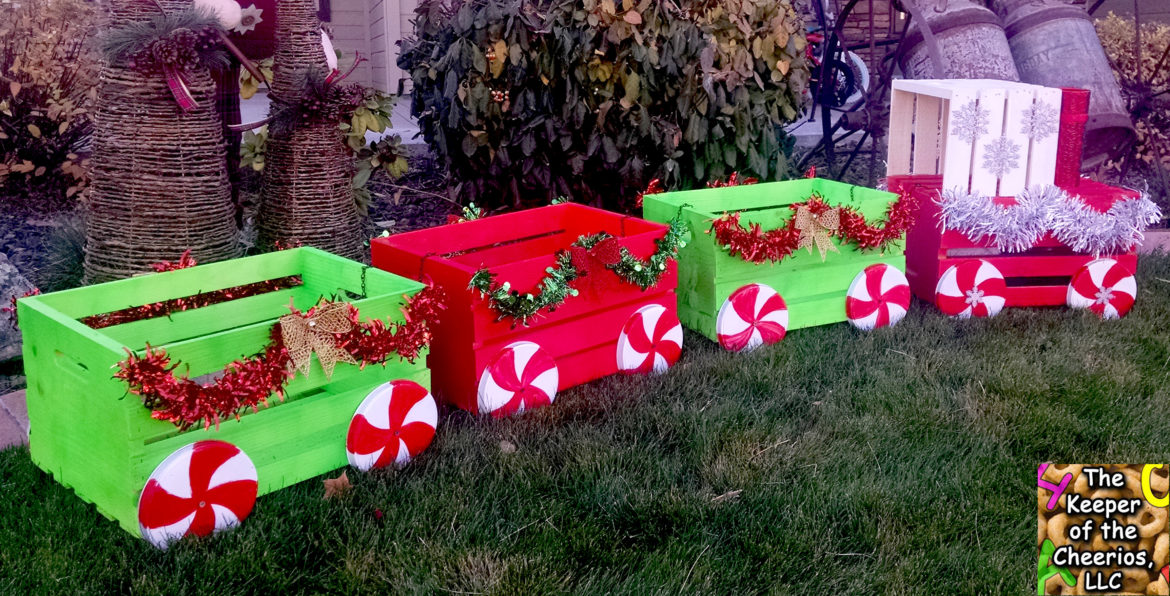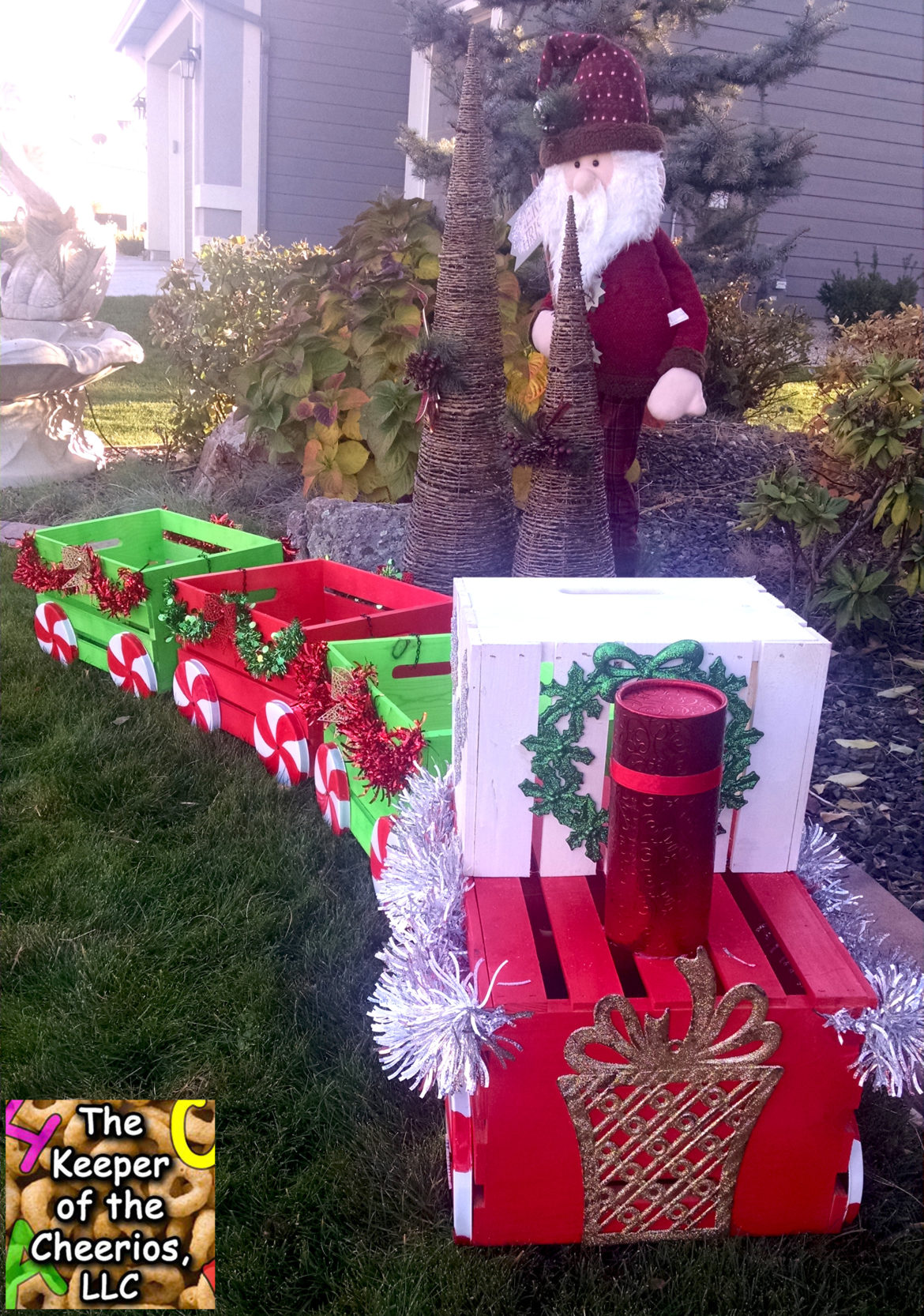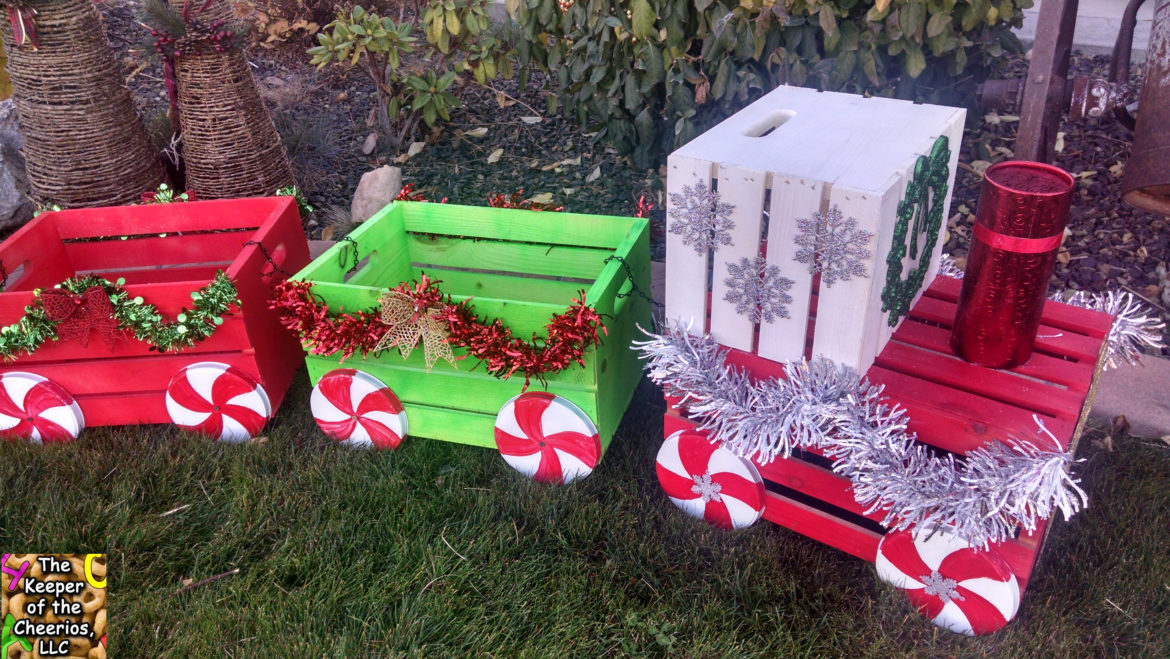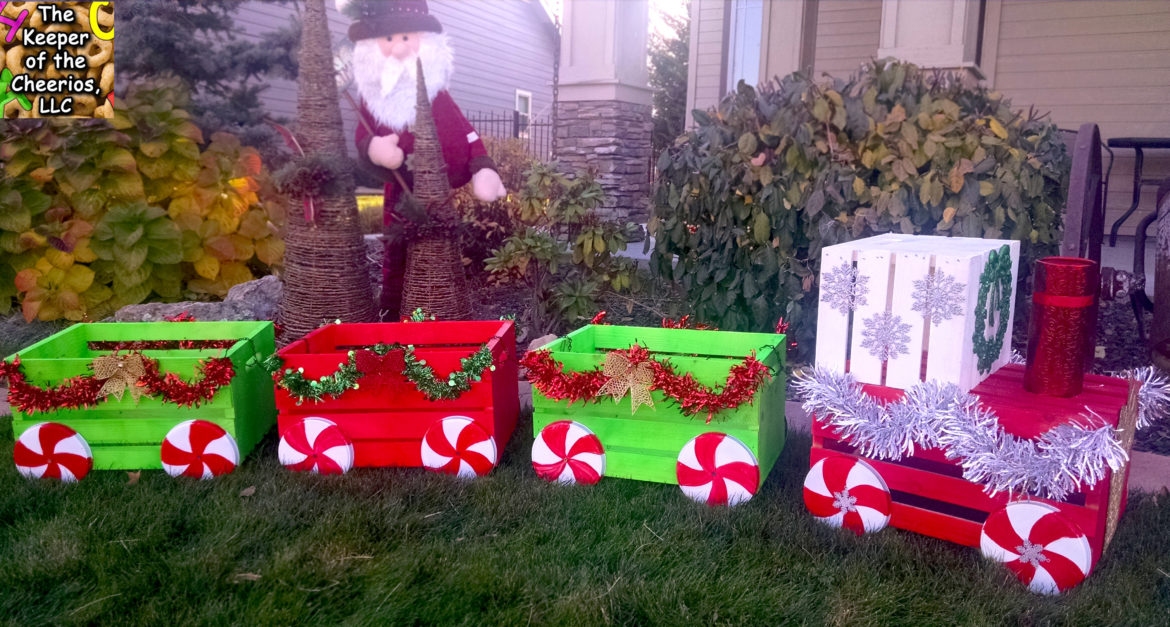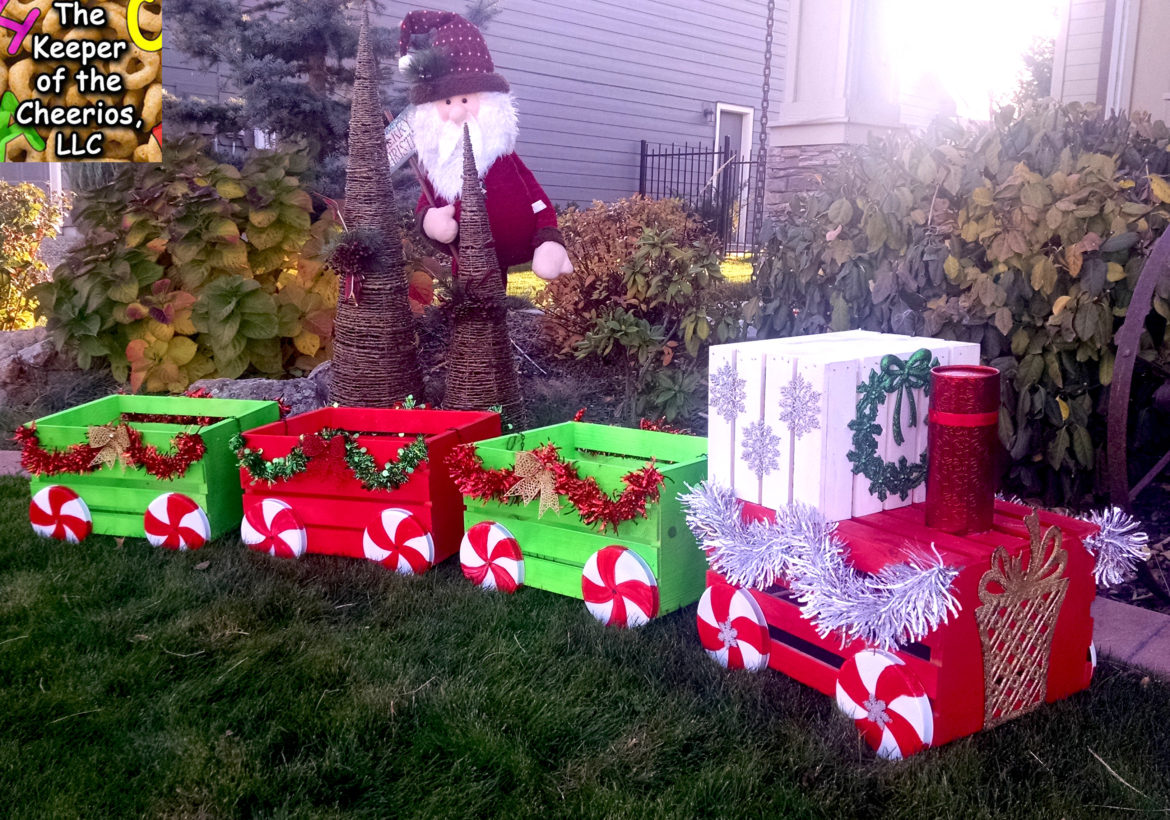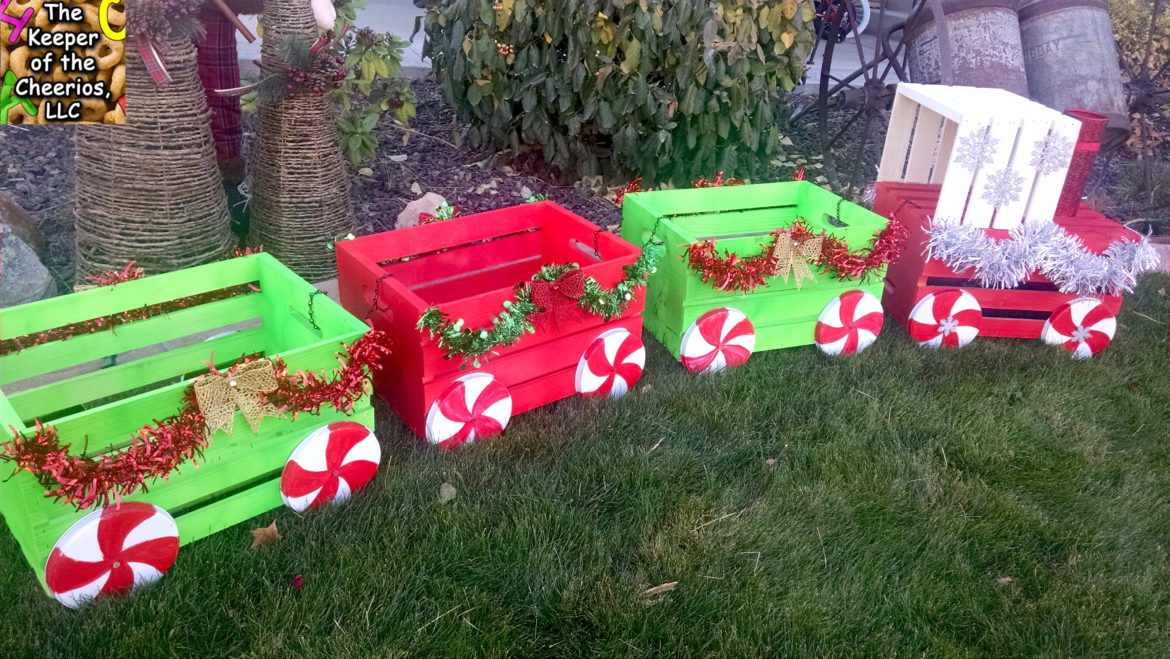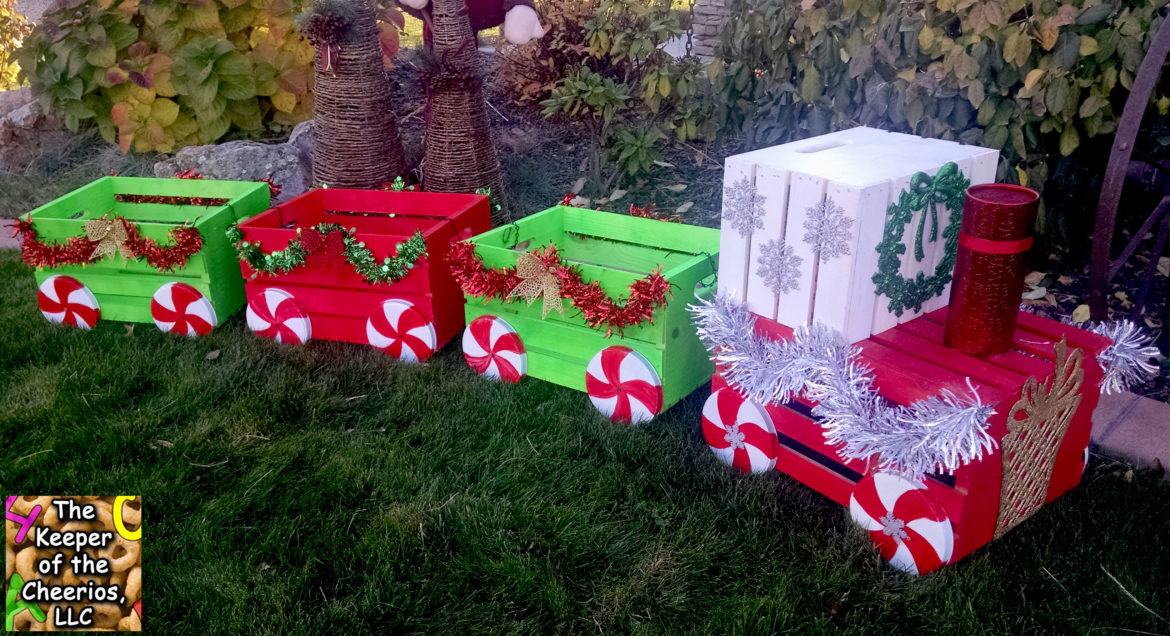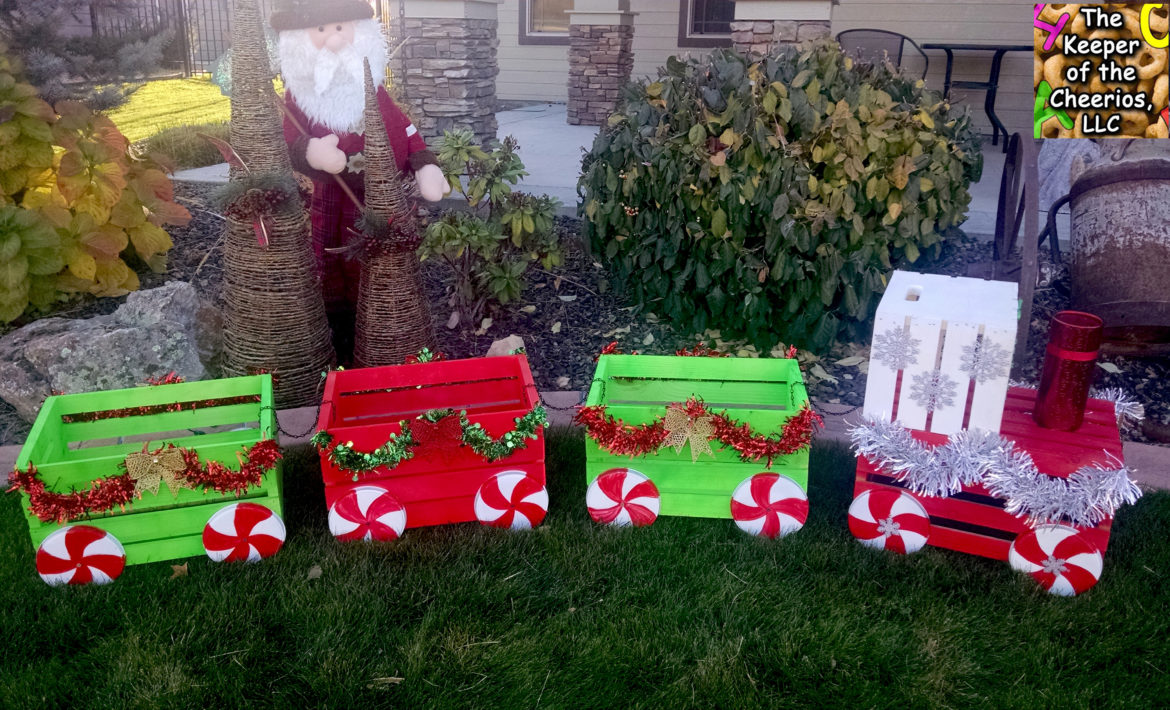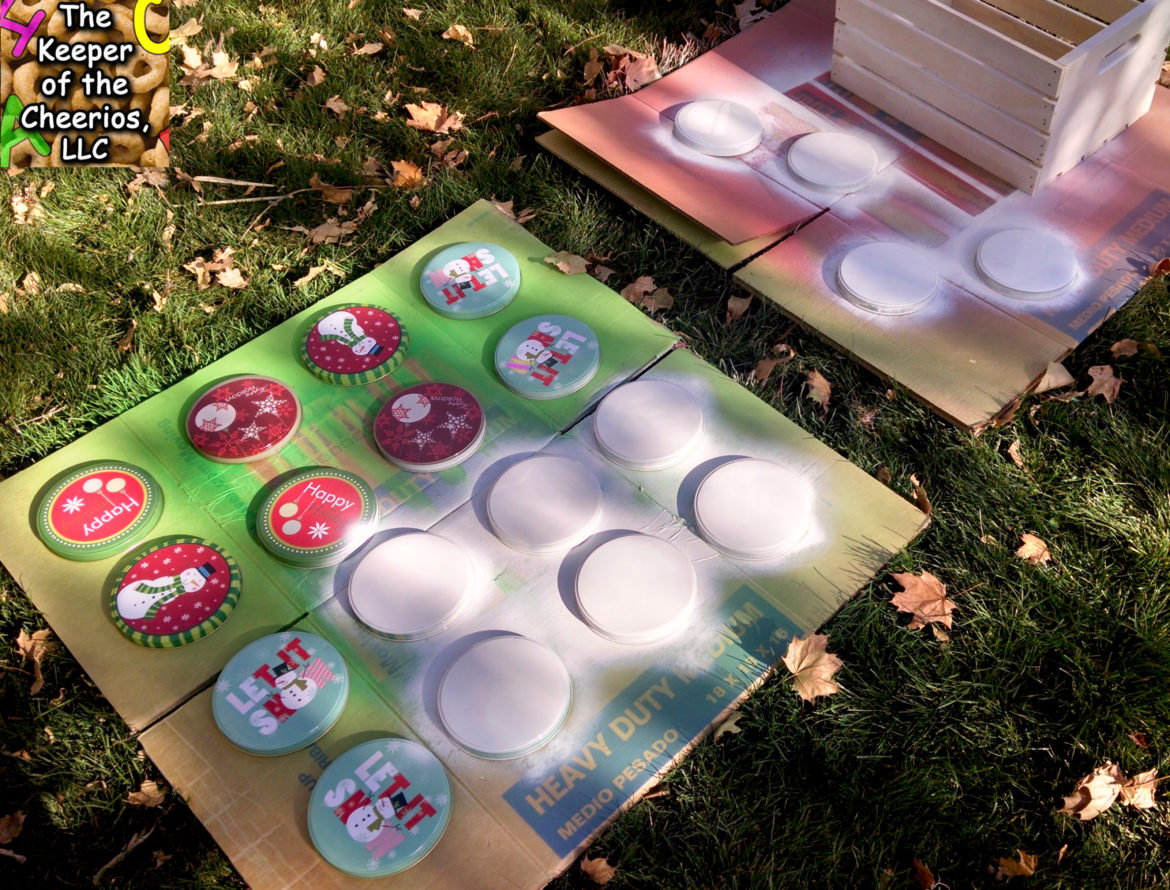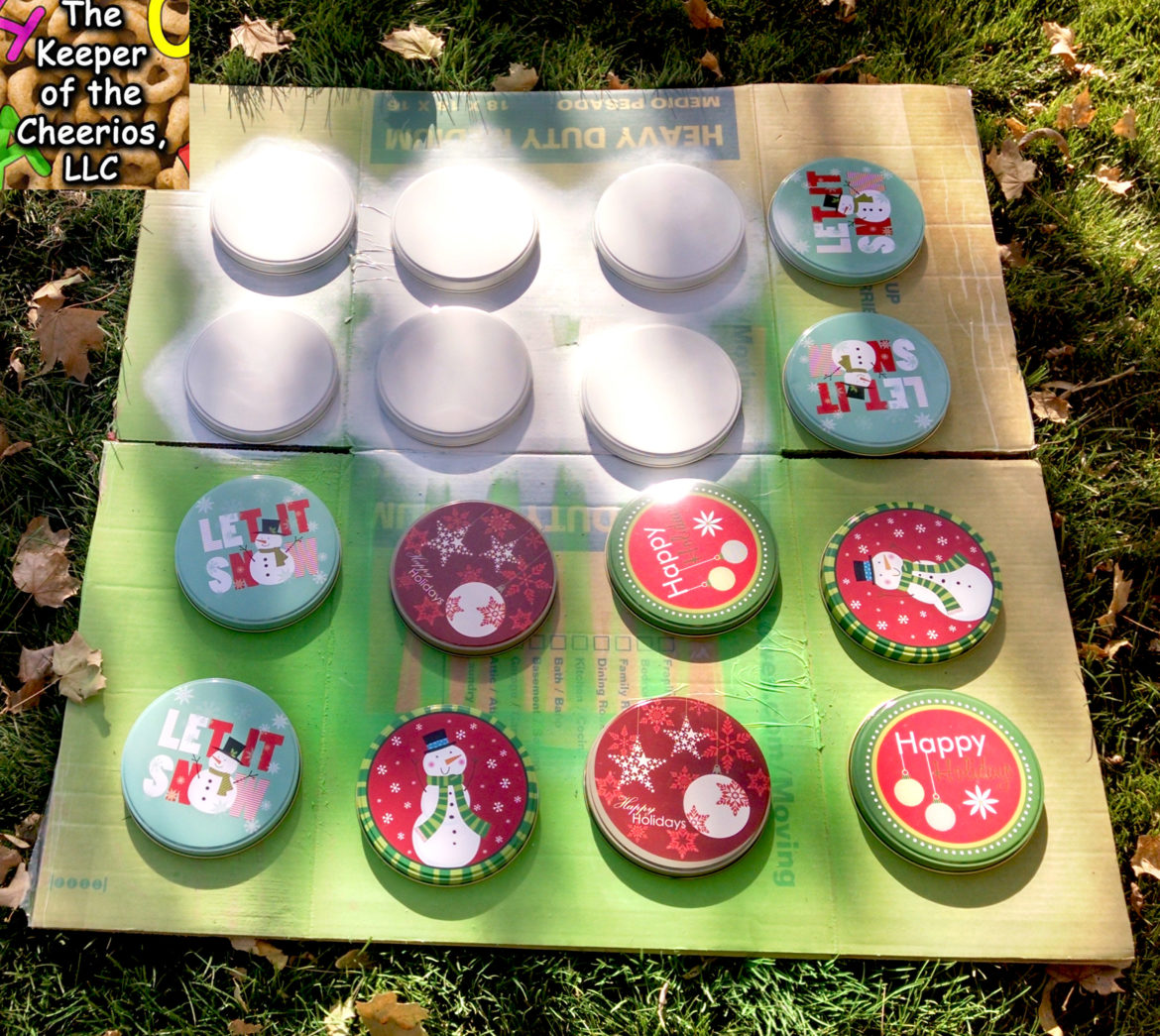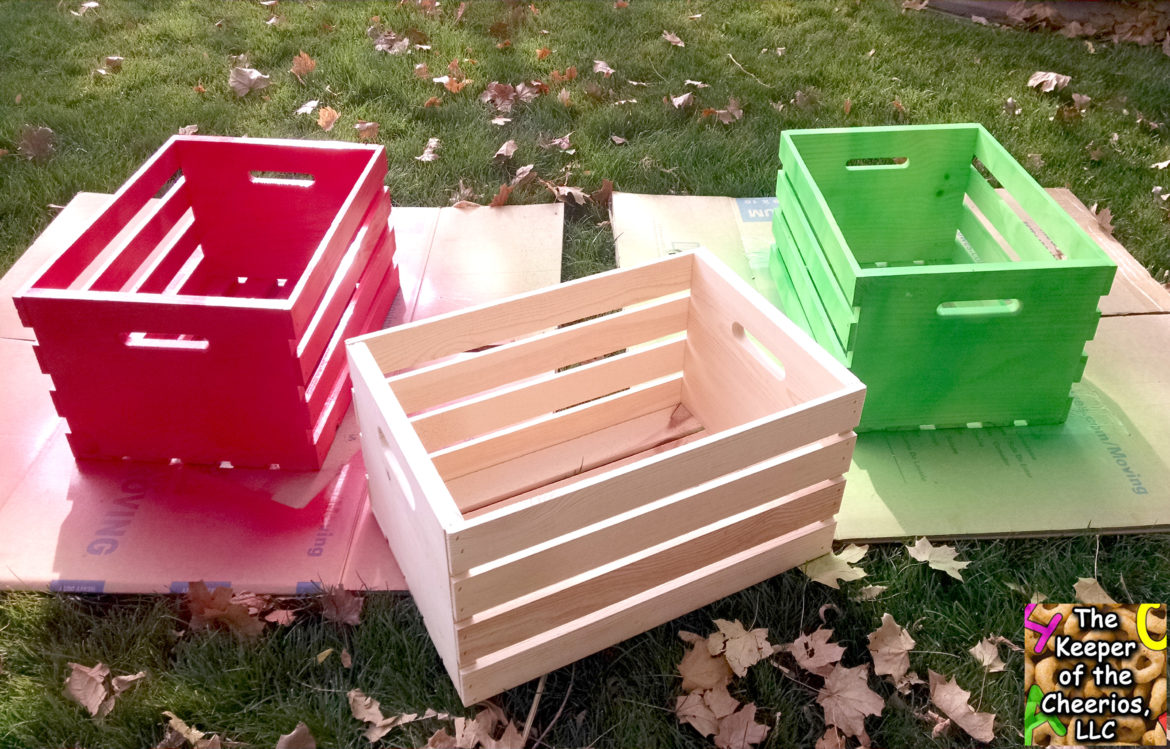 *This post contains affiliate links*
This post contains affiliate links br>