Rudolph Reindeer Brownies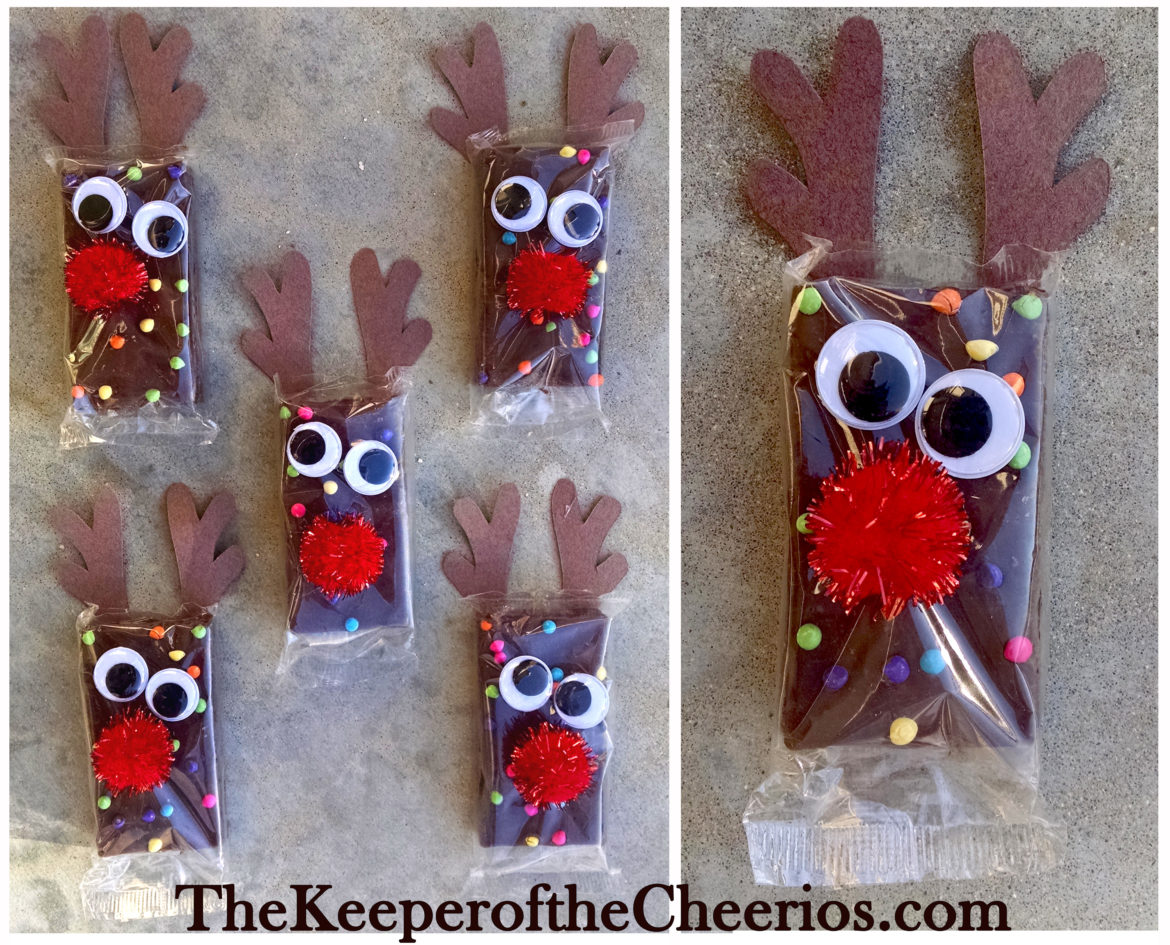 We love to make pre- packaged treats, it so much fun and great for the kids to take to school.
Unfortunately now days its hard to bring treats that are not pre-packaged from the store, so this makes it fun and easy.
MATERIALS USED:
Cosmic Brownies Here
Red Pom Poms Here
Hot glue and glue gun
Scissors
DIRECTIONS:
Start by deciding how you want your antlers to look, then cut out of brown construction paper your desired antlers. Next glue on all of your items (use a low temp glue gun or regular craft glue to do this). Glue your antlers to the back of the brownie and your wiggle eyes and nose to the front.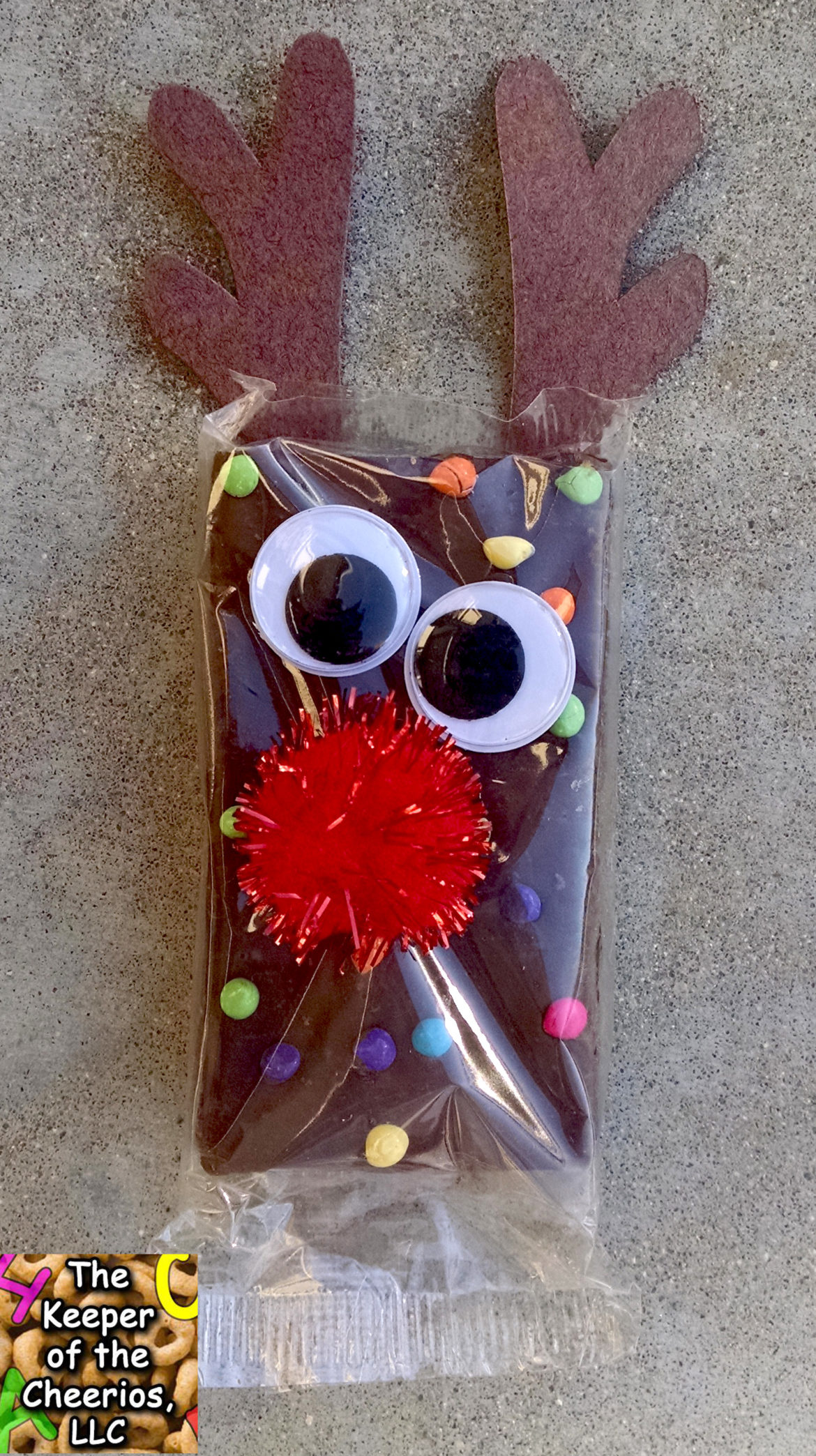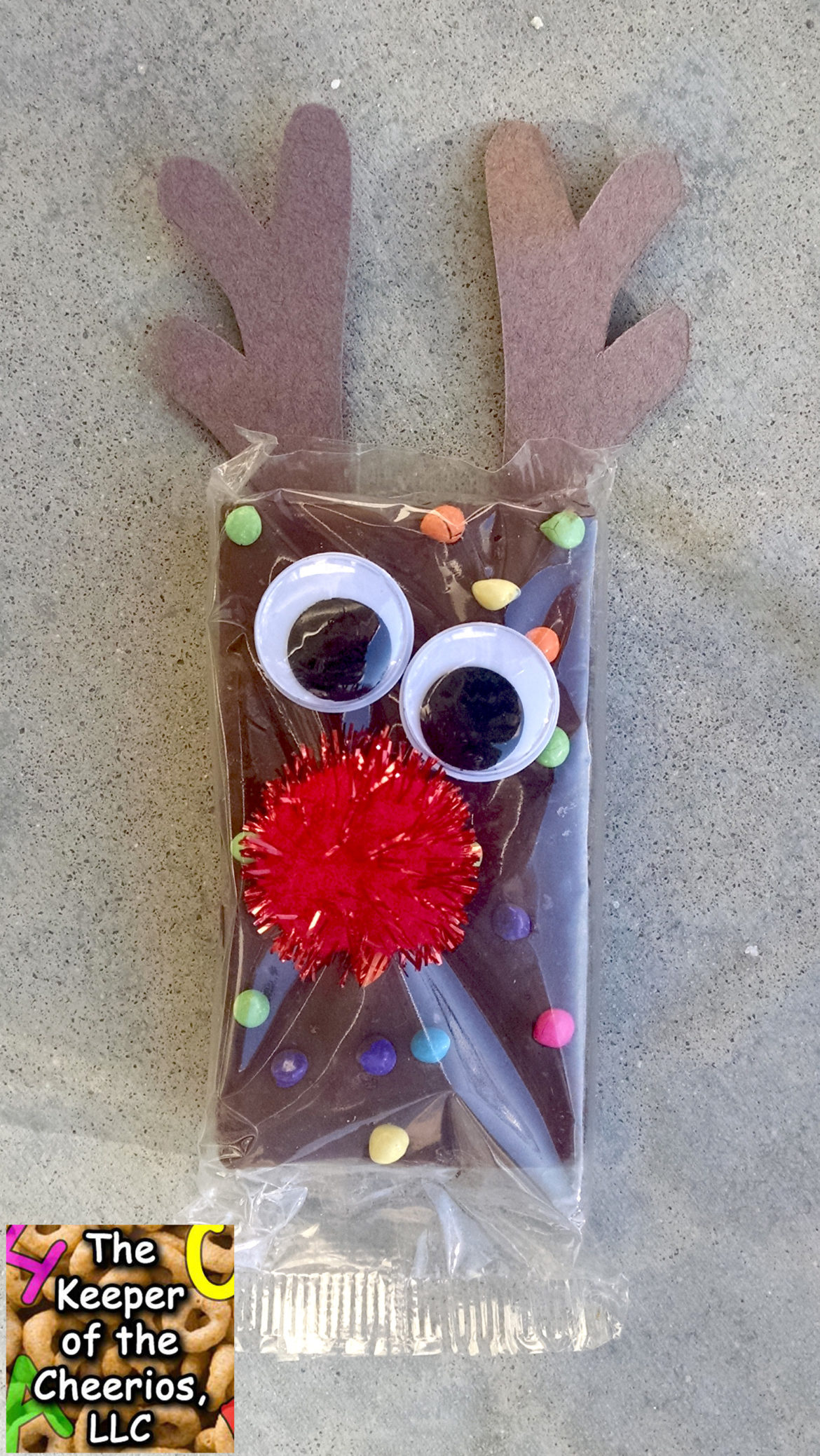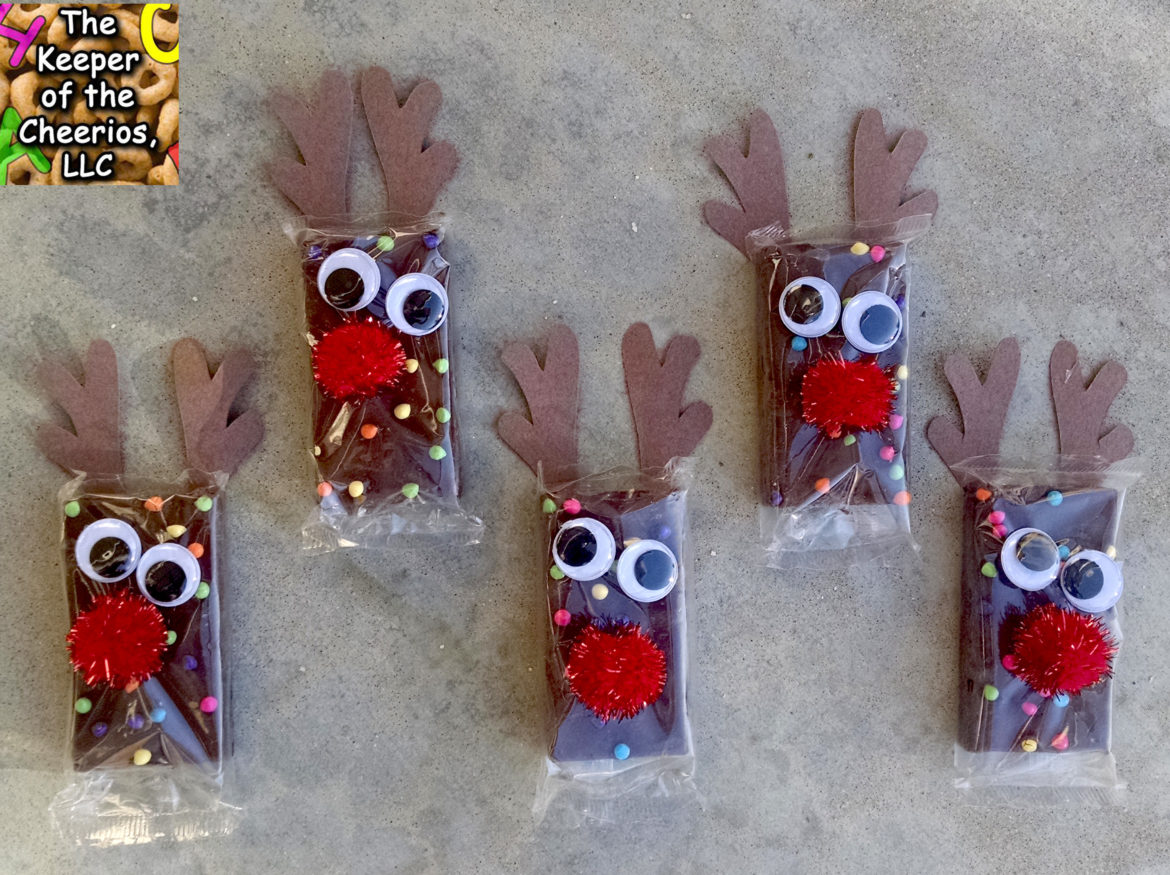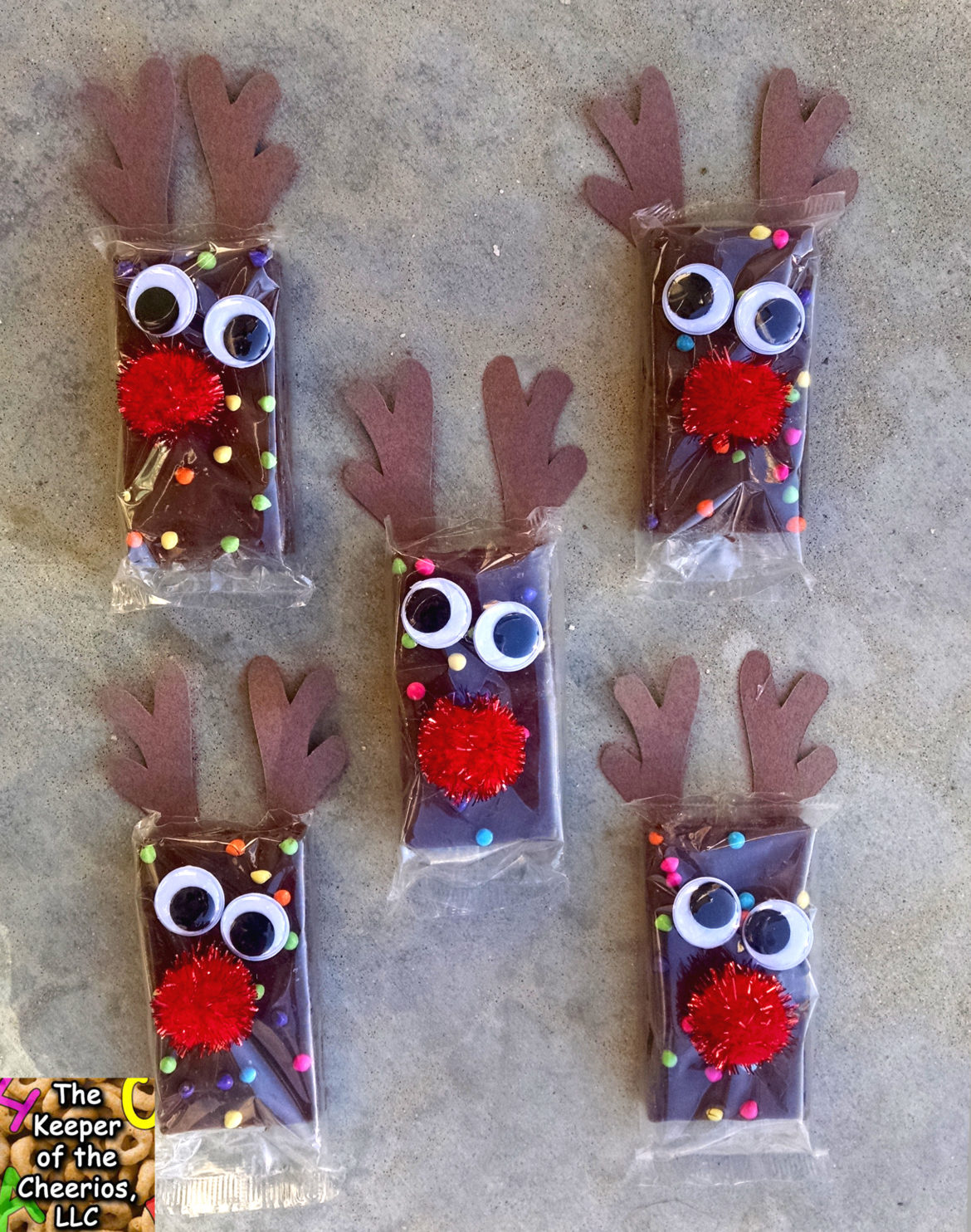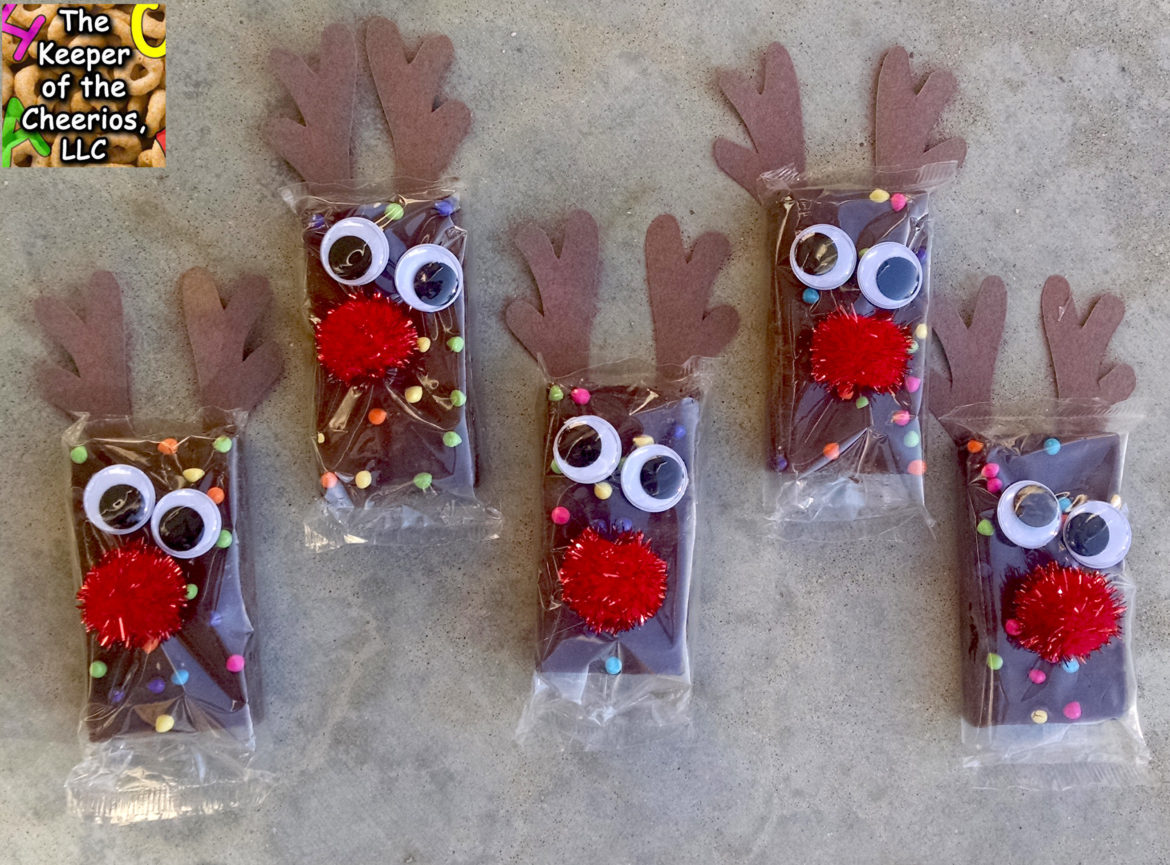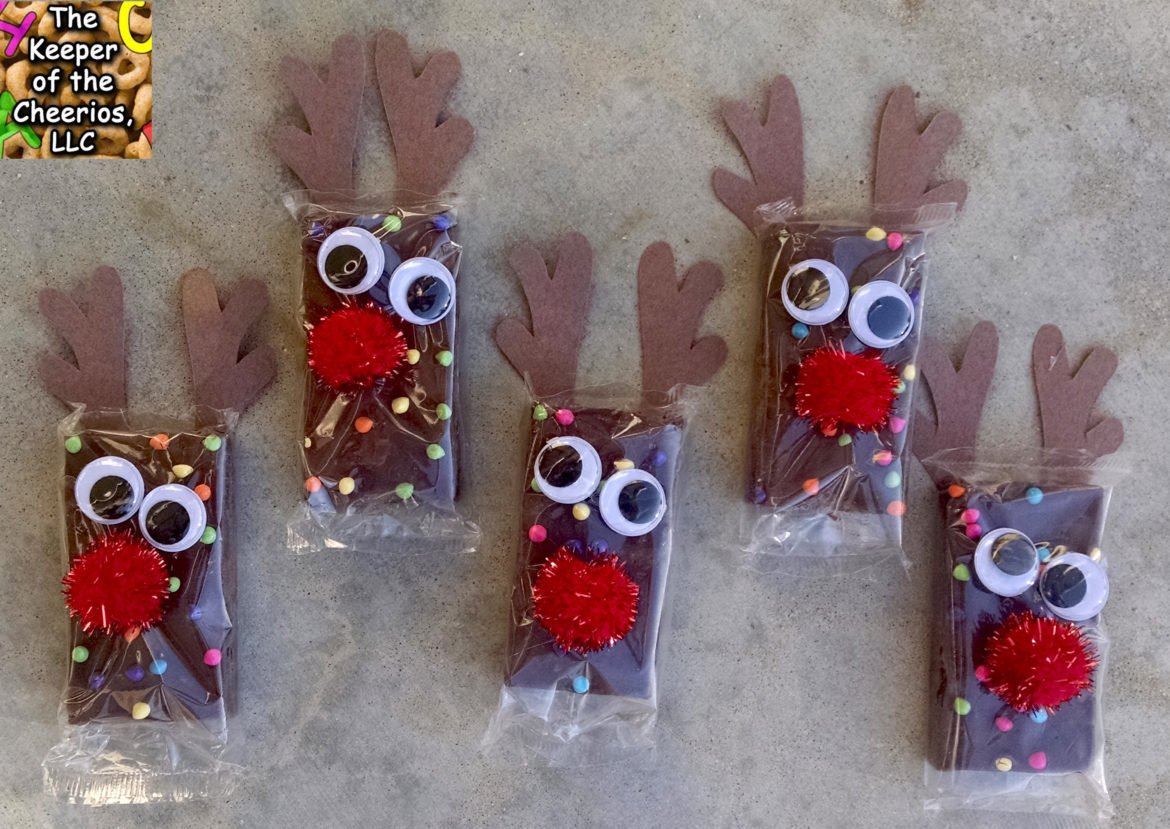 Note: this post contains affiilate links
This post contains affiliate links br>