Beauty and the Beast Inspired Snow globe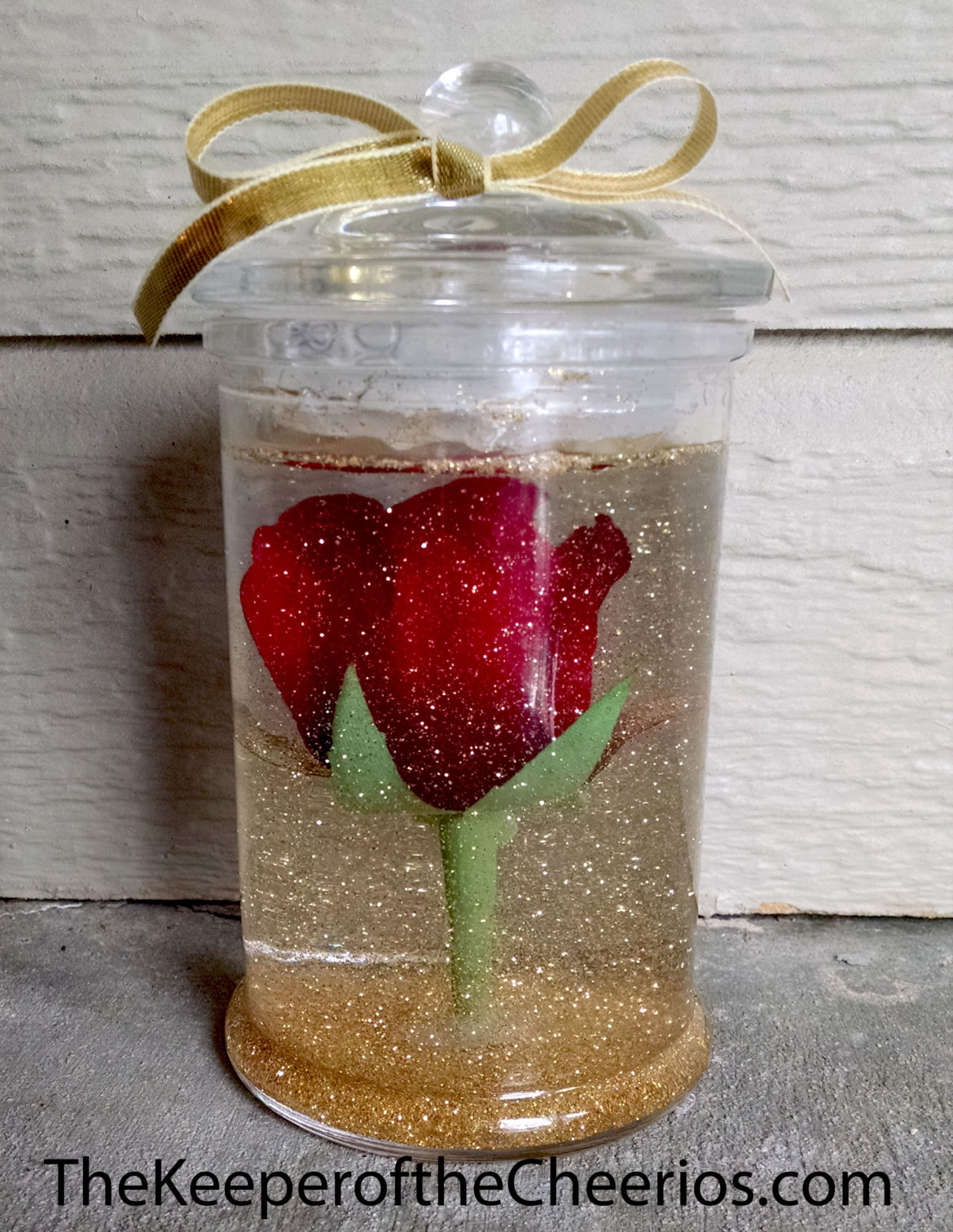 Materials:
Artificial Rose
Hot glue and glue gun or Glass Glue
Bottled Water or Distilled Water
Directions:
To begin with make sure your glass jar is clean, Hot glue your cut rose to the bottom of the glass or the lid of the glass if your lid lies flat (you may need to use a glass glue for extra hold- be sure to test that the rose will not come loose when in water before gluing the lid). Once the rose is secured add water, a dash of glycerin (not to much or the glitter will never float to the bottom), and lastly add your glamour dust (you may use regular glitter but I strongly advise testing out how well it floats before sealing the jar). Once all your items are in the jar you may seal it up (either use hot glue or glass glue to secure your lid in place). Lastly hot glue a little bow to the top of your jar.
This was such a fun craft for the kids, it would make a wonderful party favor for a Beauty and the Beast party or even a great Valentine.
TIPS: we tired out several different ways of making this craft, first off we tried using regular glitter which had an issue with clumping know matter what we did ( we tired mixing glitter with water (failed- clumped), we tried mixing glitter with water and glycerin (failed- clumped), we tried mixing glitter with water and baby oil (failed- clumped) we tried several combinations and nothing worked so I thought about using the glamour dust since it is so fine and light and that was a winner. Now the amount of glitter you use is completely up to your desired look, the amount of glycerin will determine how quickly the glitter will float to the bottom of the jar. If you add too much then the glitter will never settle to the bottom, so we recommend just a dash (it may take slightly more depending on the size of jar you use).
NOTE: when making this you may consider using glass glue for the flower and the lid since it will give you a stronger hold for a long time use. We used hot glue on some jars which worked, but some did not hold, the ones we used glass glue have held very well and long term.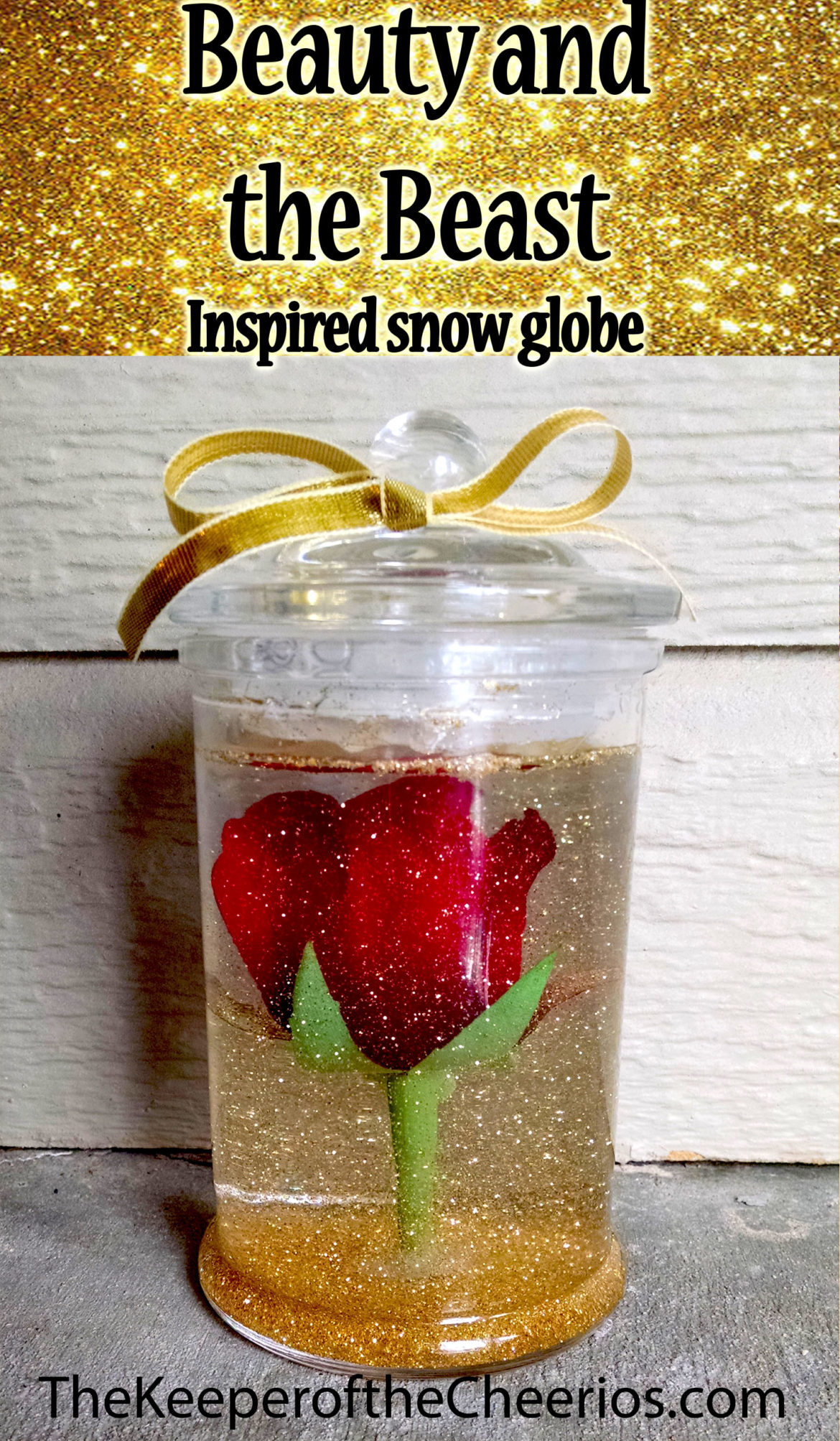 This post contains affiliate links
This post contains affiliate links br>