Pirate Oatmeal Cookies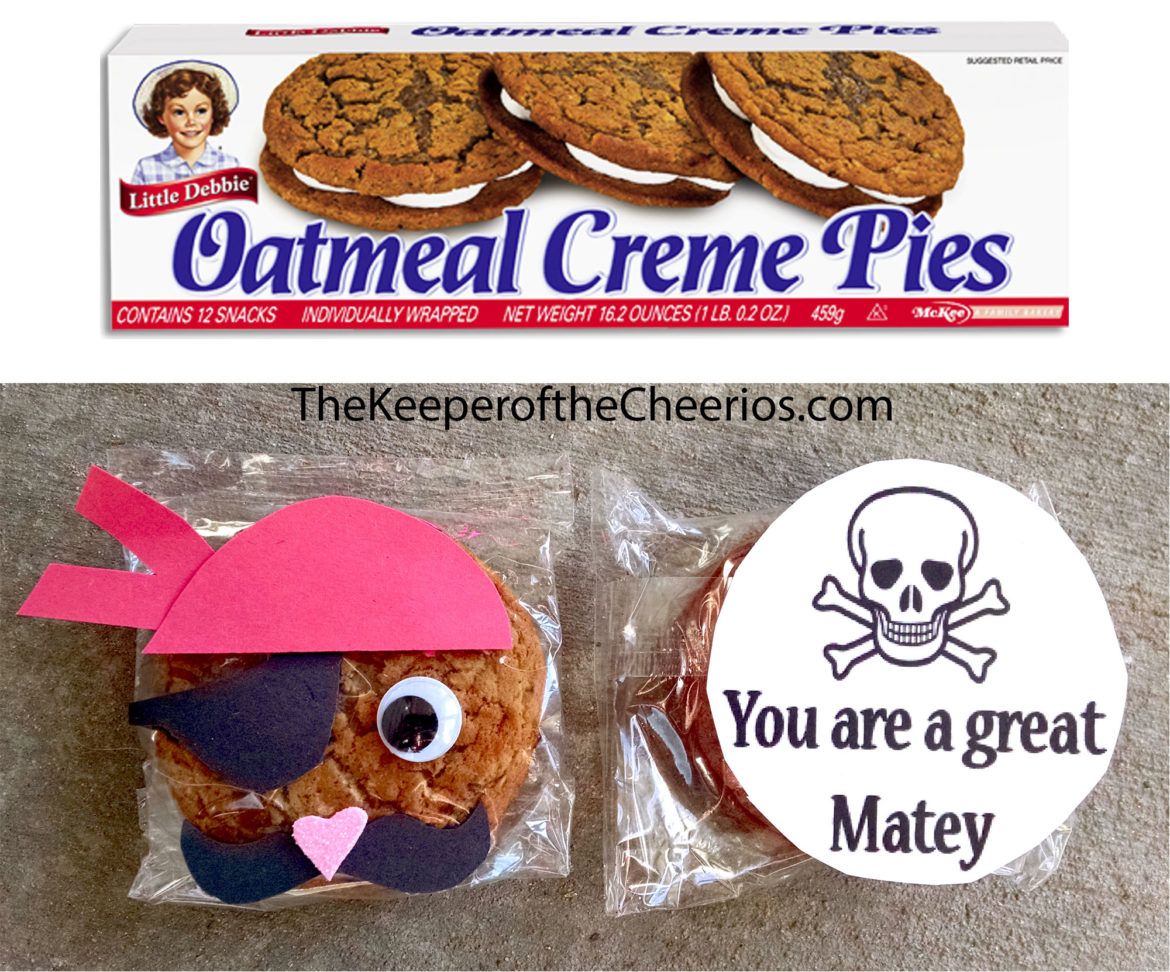 Materials:
Wiggle Eyes
Scissors
Free Printable HERE–> Matey Printable
Glue (any craft glue or a low temp hot glue gun)
Directions:
start off my cutting out an eye patch and mustache for your pirate, glue onto your cookie wrapper, next cut out a hat (half of a circle then make the hat tails by cutting a v shape) glue on along with a heart nose and a wiggle eye. Glue to the back of the cookie your printable tag.
These where a quick and simple Valentine craft we put together for my little mans daycare class, I hope they are a huge hit.
this post contains affiliate links
This post contains affiliate links br>