Tractor Toy Box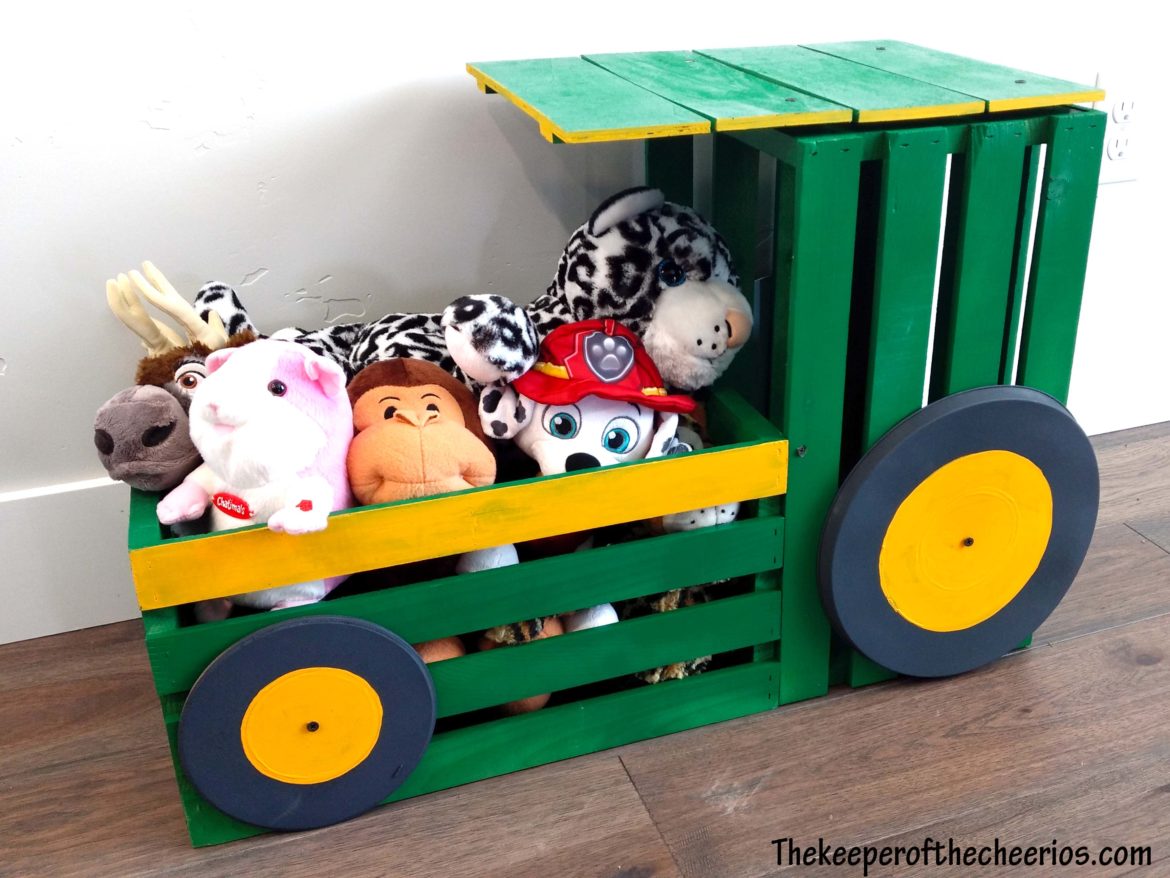 Materials:
1 wood panel
Yellow Craft Paint and brush
2 round wood discs (just smaller than your stove burner covers)
Screws and drill
Directions:
Spray paint your crates green along with your wood panel
Paint your 4 wheels black (2 stove burner covers and 2 wood discs)
Paint yellow centers on your wheels
Paint yellow trim on your crates and wood panel
Screw your 2 crates together as shown
Screw on your wheels and your wood panel for the canopy cover
fill with toys
NOTE: use proper caution when spray painting any items (such as proper ventilation and covering). Also you may consider sanding the corners of your wood crates if they are sharp. These toy boxes are not recommended for small children, please use your own discretion.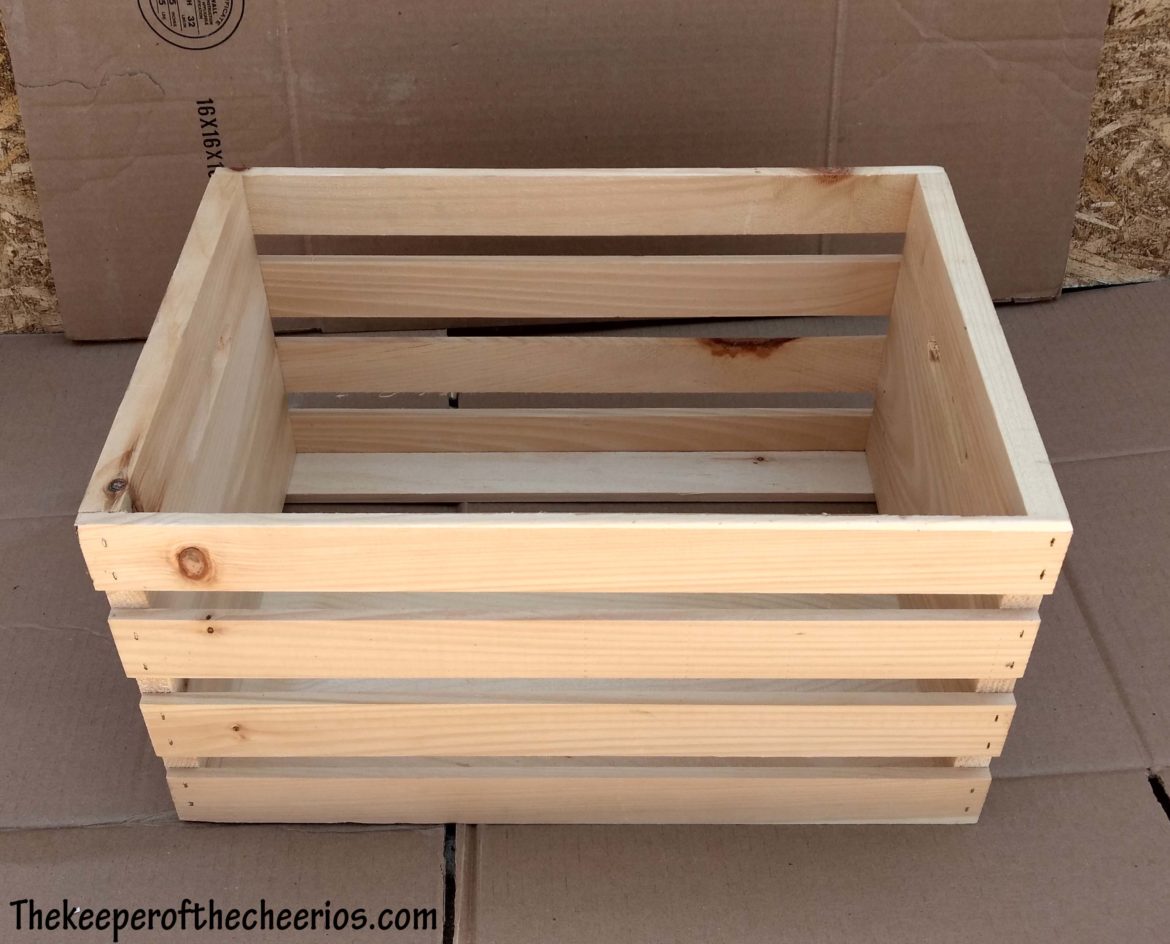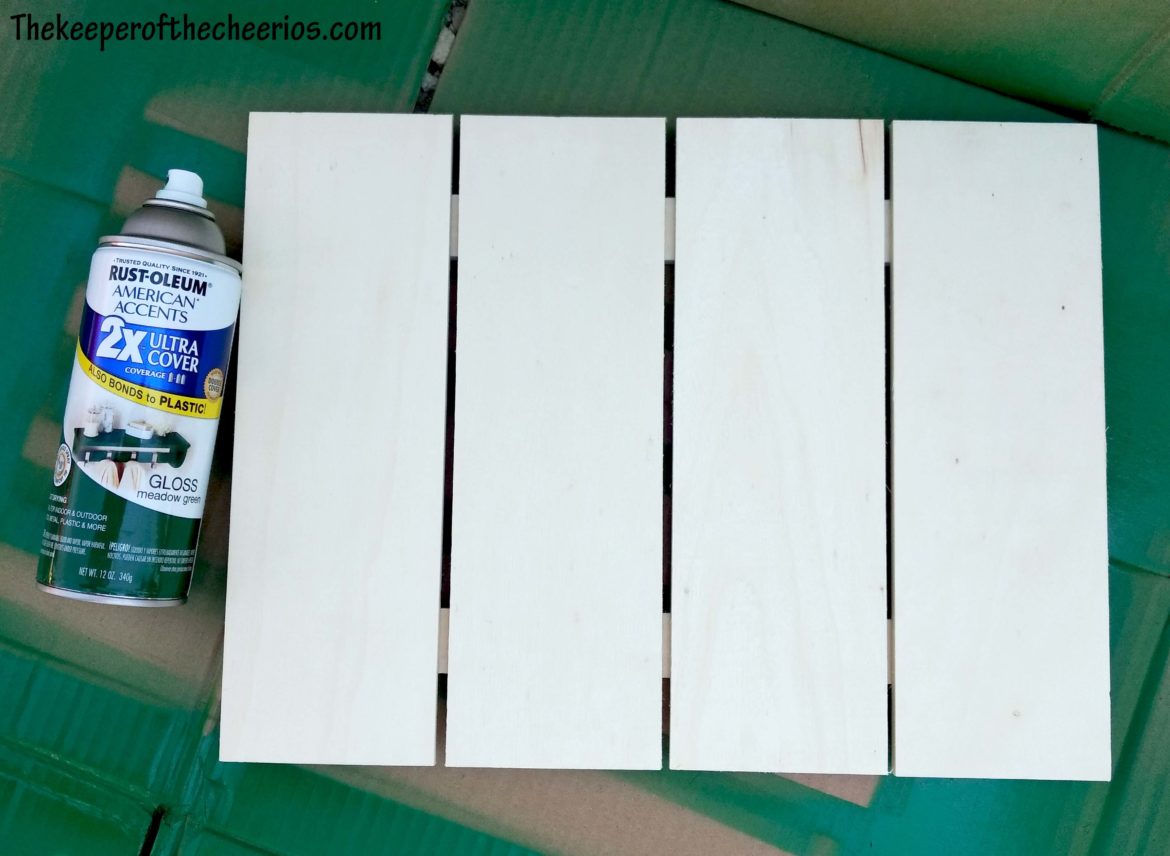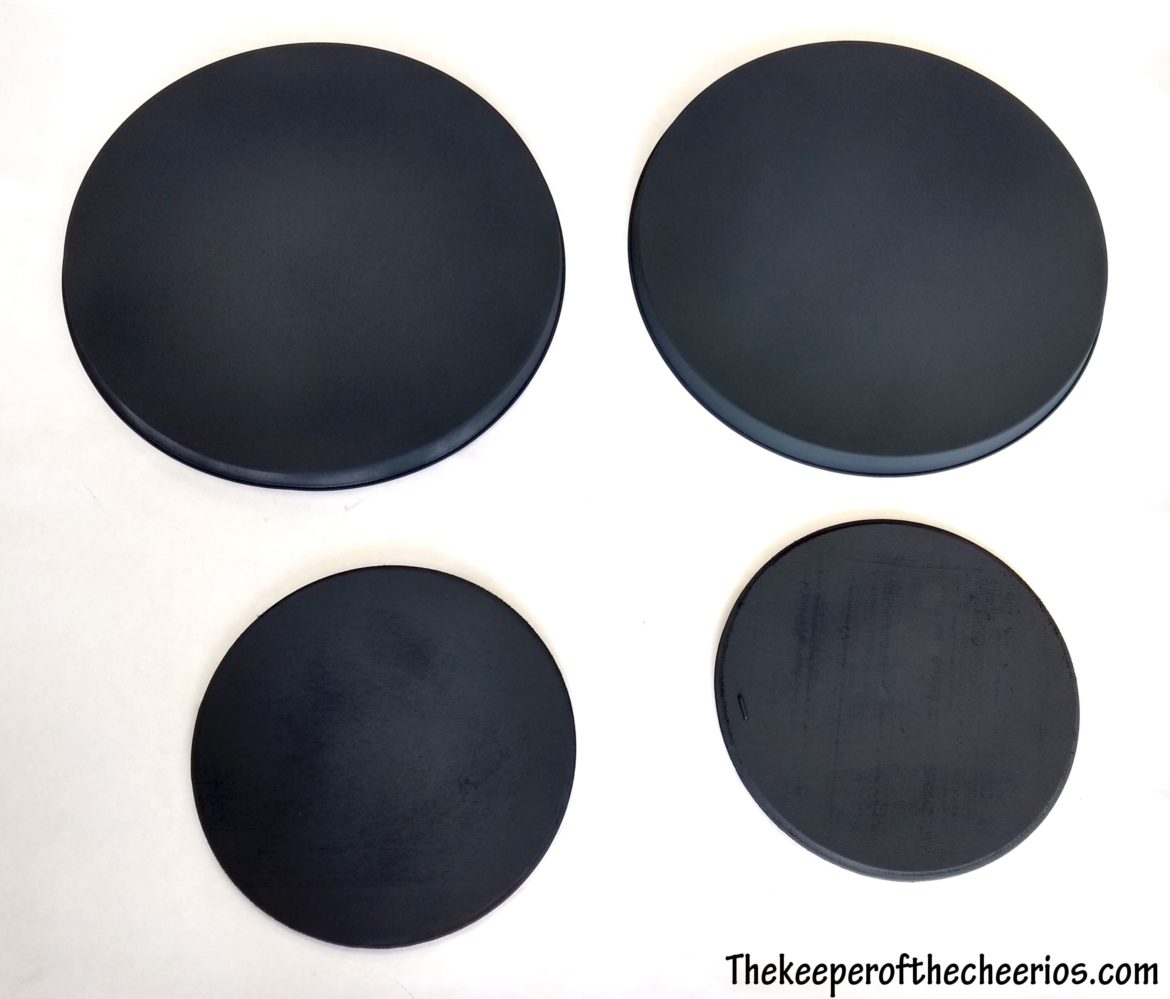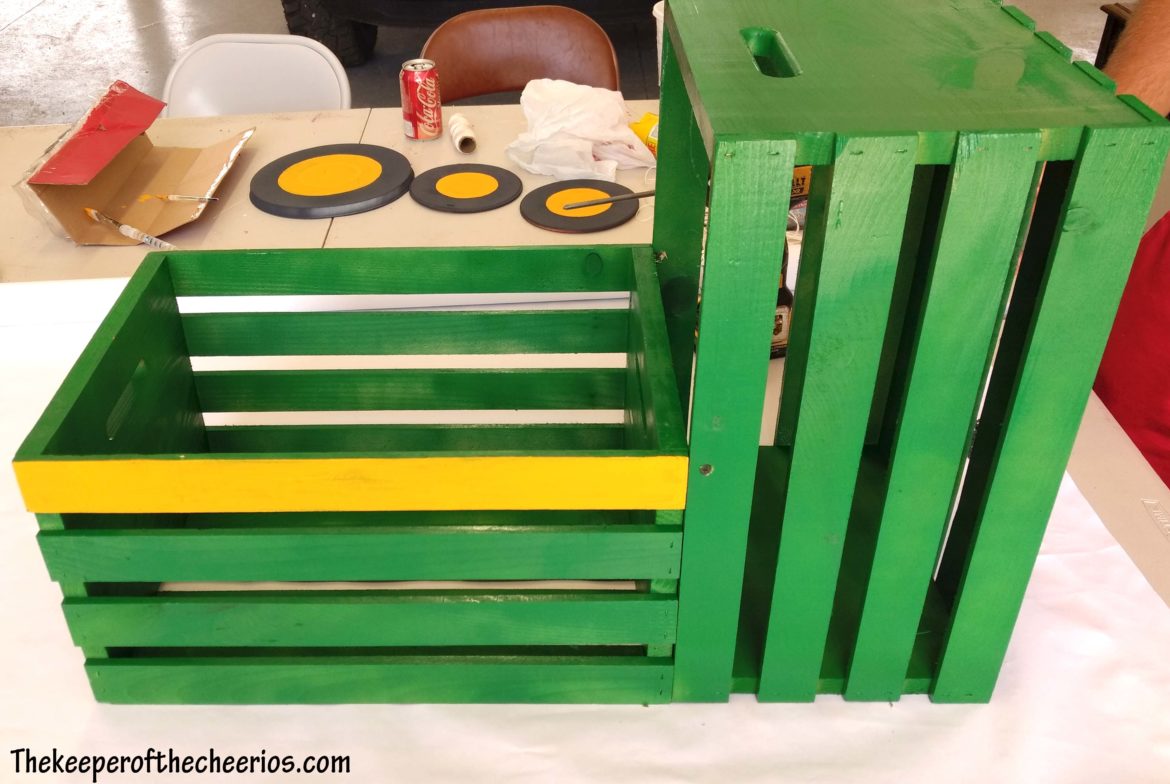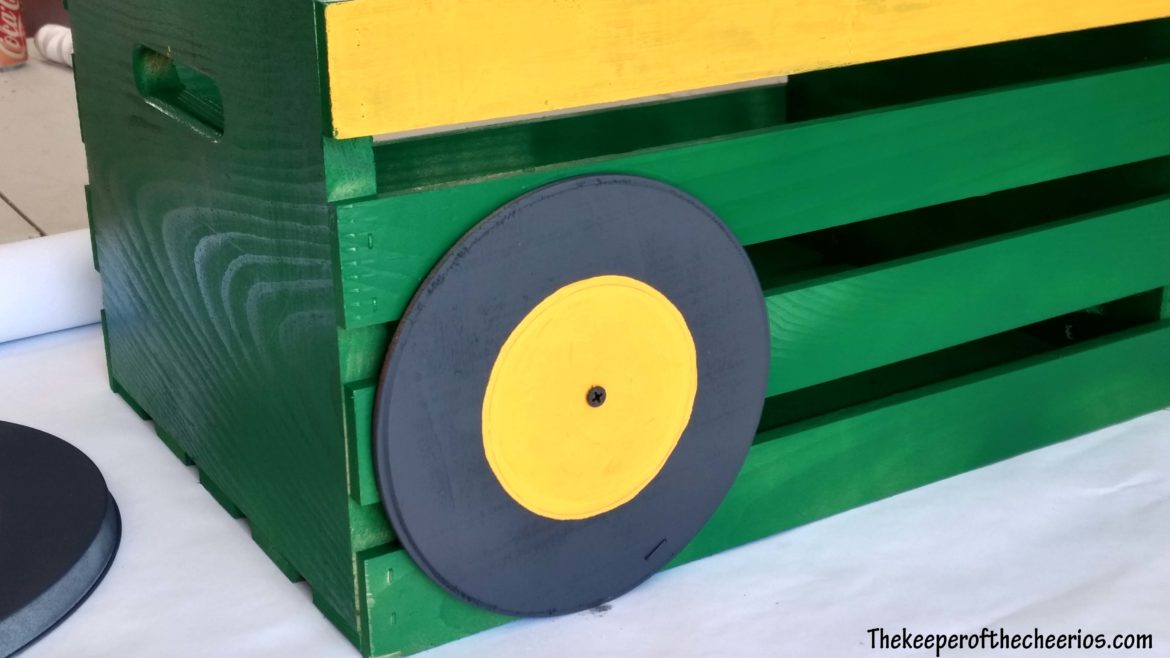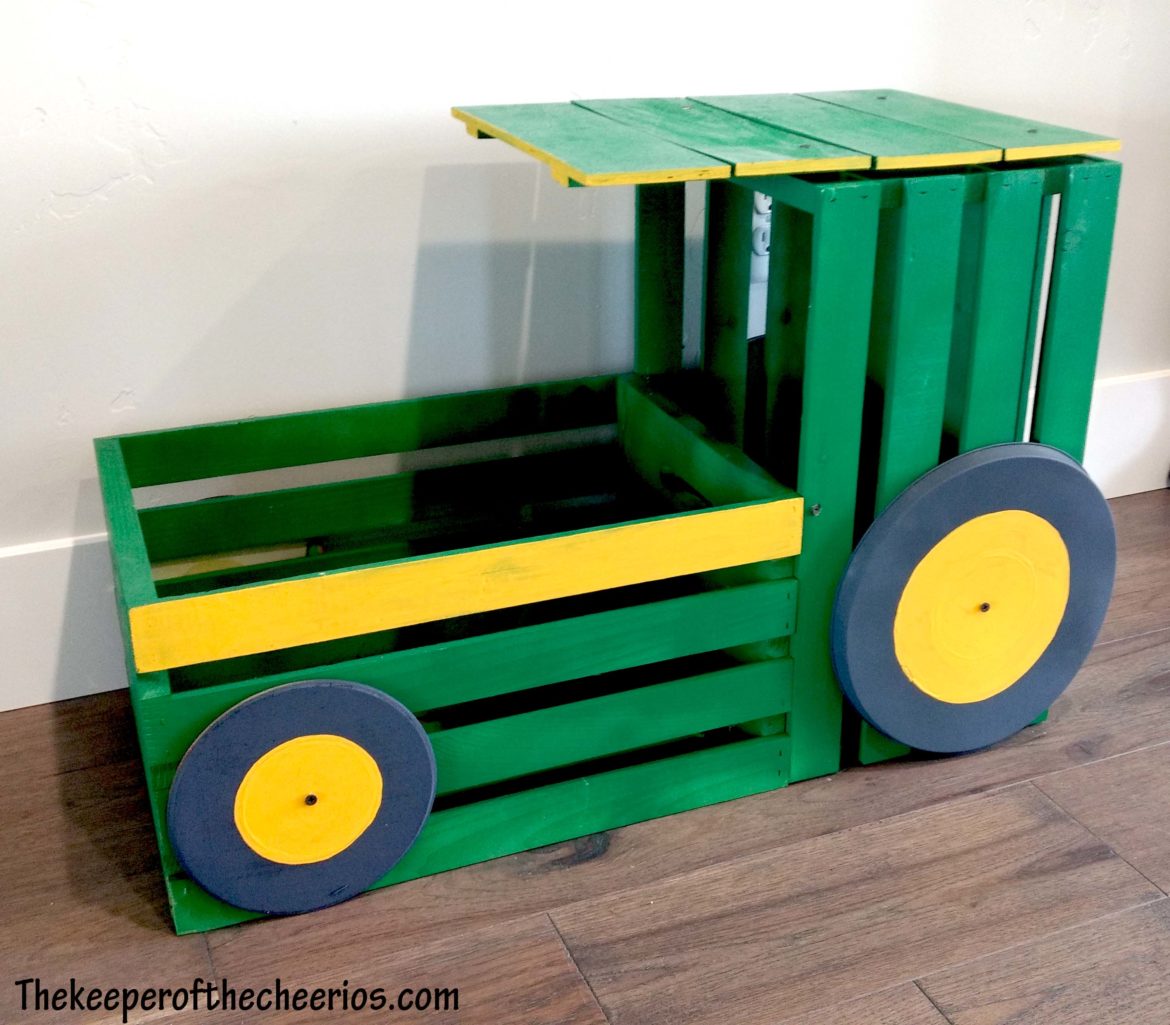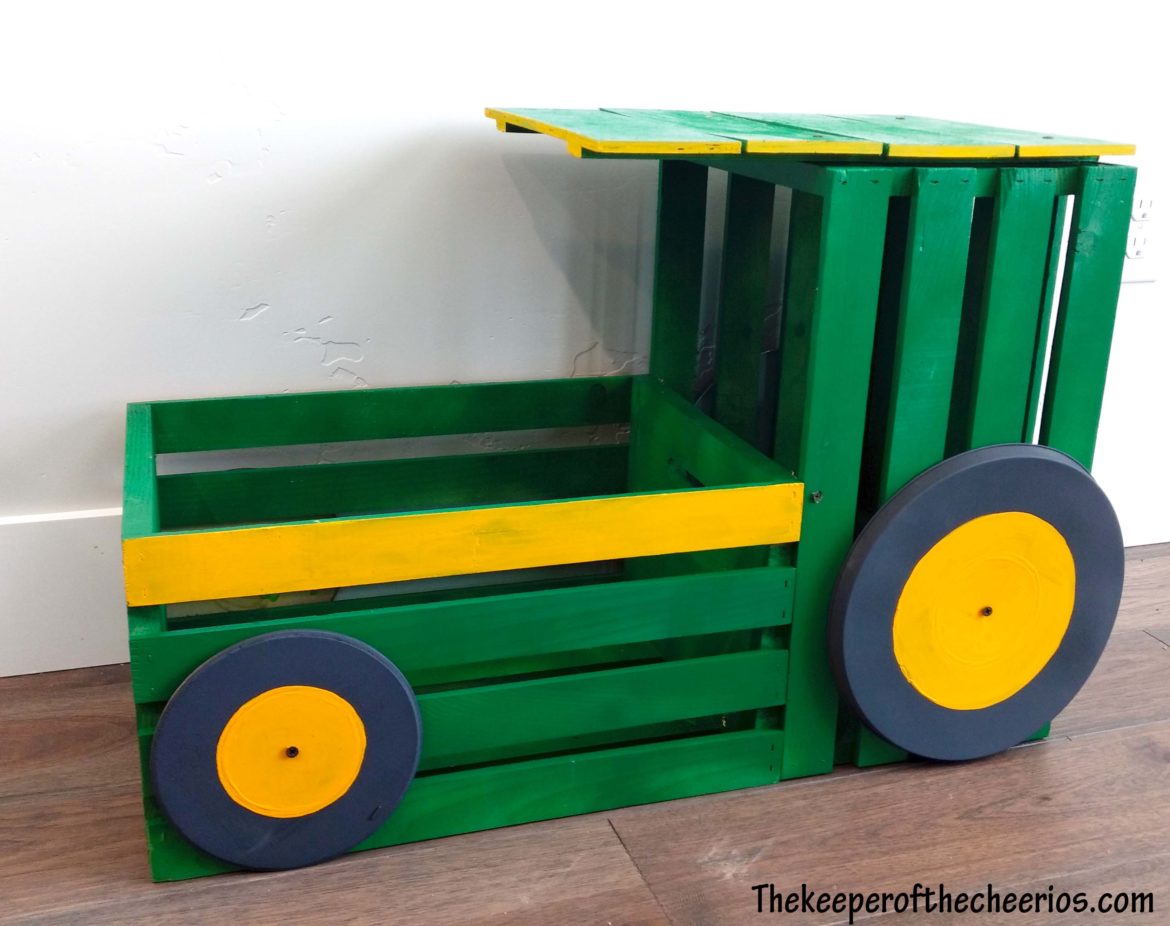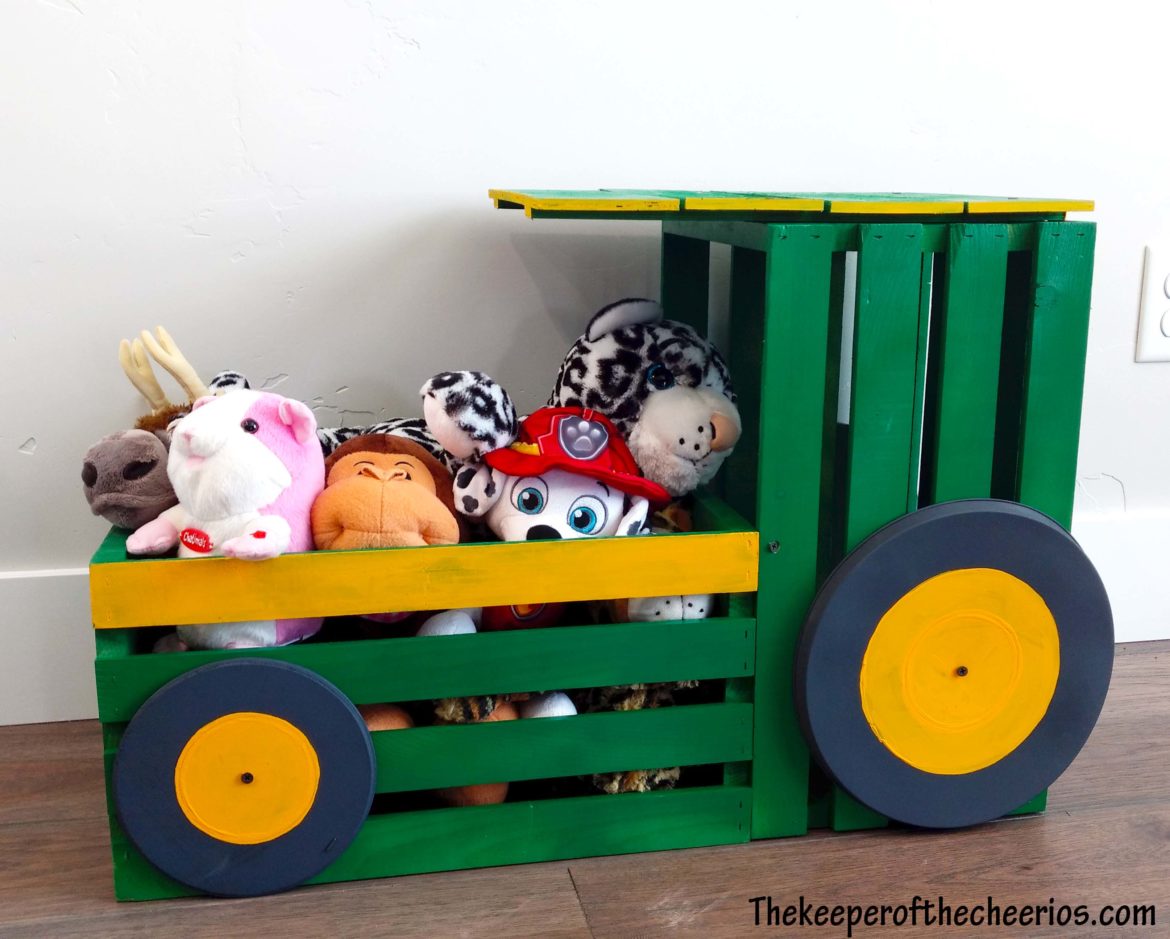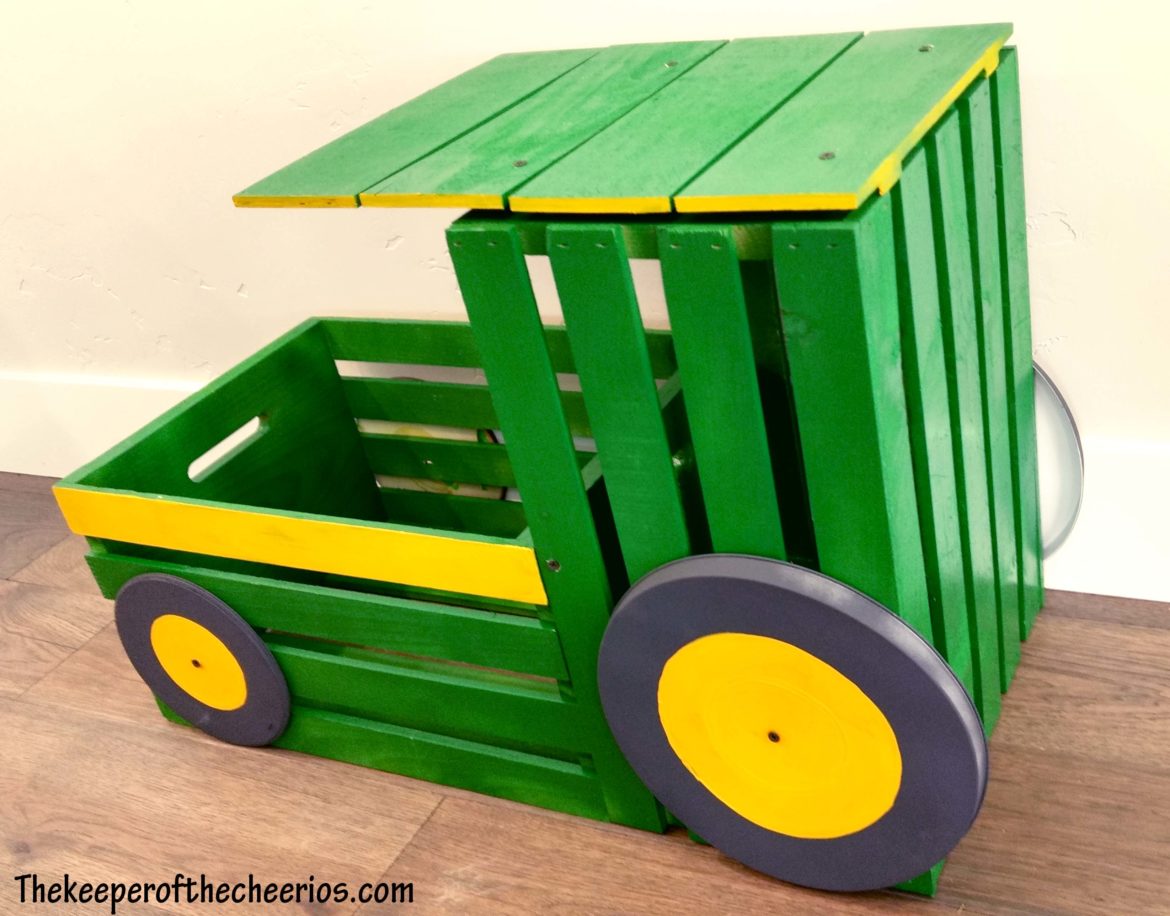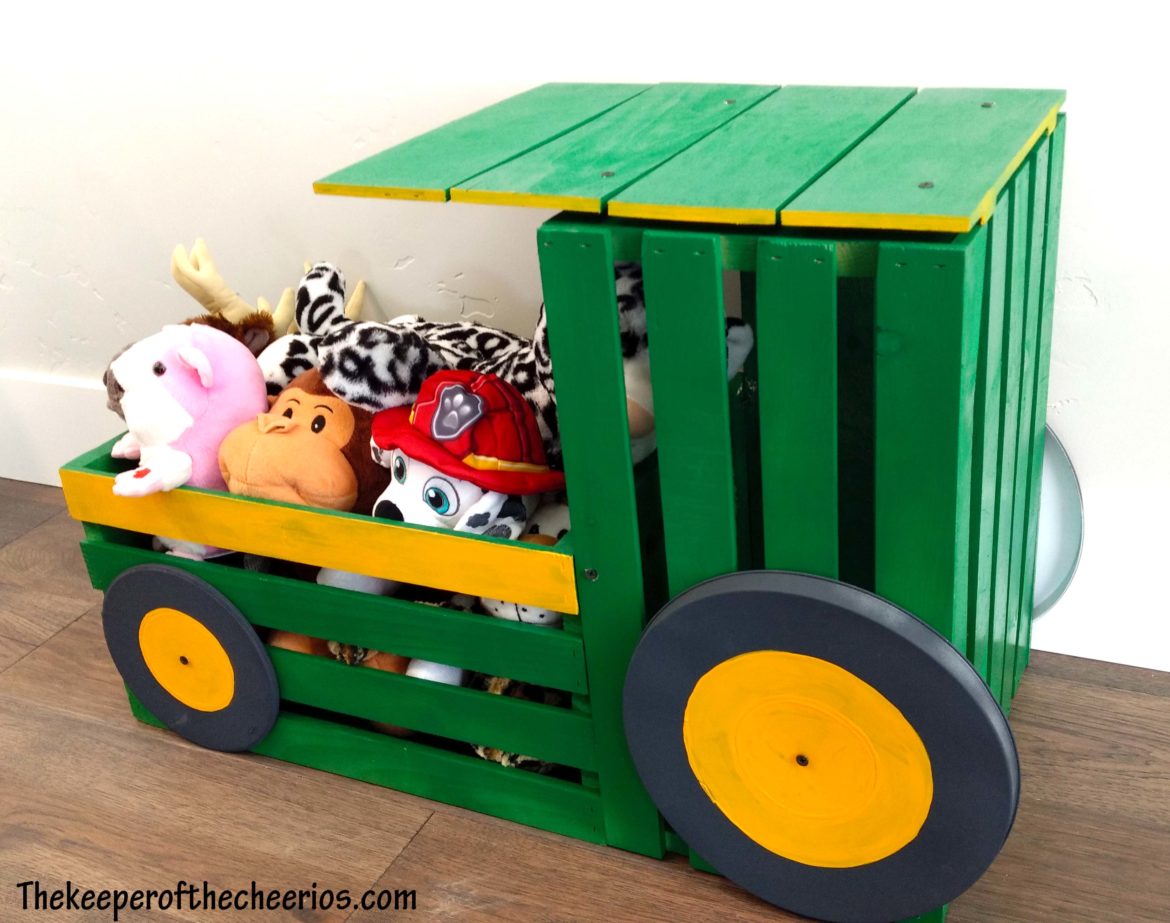 This post contains affiliate links
This post contains affiliate links br>