Halloween Mason Jars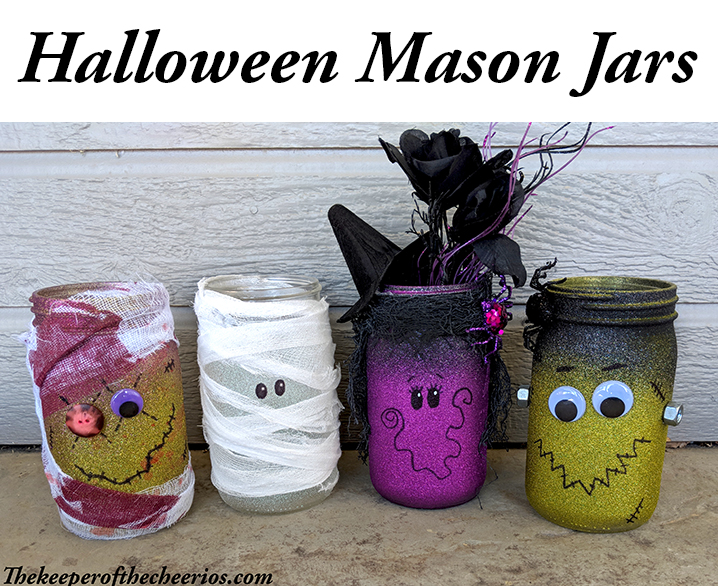 These spooky Halloween mason jars are super fun and easy to make and sure to be a hit. These jars look amazing any way you set them out, you can display them with flowers, tea lights or even by themselves. 
Materials Used: 
Mason Jars
Glitter Blast Spray Paint HERE (Colors used, Citrus Dream, Diamond Dust, Starry Night, Grape or Fierce Fuchsia)
Sharpie- black
Cheese Cloth or Similar material
Hot glue and Hot glue gun
Misc. embellishments. (wiggle eyes, buttons, bolts, spiders, ect..)
Directions:
Spray your jars (make sure they are clean) with your glitter spray
Once dry you can begin embellishing them
Cut strips of gauze and wrap them around your white mason jar (glue your strips in place)
Add 2 black spots for eyes with your sharpie
For your witch wrap some pieces of your black creepy cloth around the top allowing it to drape down like hair (glue in place)
Glue your witch hat to the top side of your jar
Add some eyes and a mouth with your black sharpie
For Frankie glue on some wiggle eyes and bolts
Use your sharpie to draw on a mouth and stitches
For your zombie wrap some cheesecloth around it (if you have bloody that works great if not you can splatter some red paint for effect)
Glue on a button and wiggle eye
Draw some stitches on the eyes, mouth and randomly with your marker
Optional- splatter some red paint on the jar and gauze for added look
NOTE: When spraying these you must treat it like any spray paint, you need to do it in coats and spray at a slight distance, if you get to close or spay too much in one spot at a time then the paint/ glitter can run. Shake the can VERY well before spraying to mix the glitter, this also helps to keep the can from clogging. If you live in a cold/ damp climate you need to take caution when spraying it may not tack up if its too cold out (you can spray them in a garage or somewhere warmer to help, but be careful of over spray and ventilation in this case).
NOTE: These are for decoration purpose only, not meant for food use.
See more HALLOWEEN MASON JAR IDEAS HERE
See HALLOWEEN wine glass candle holders HERE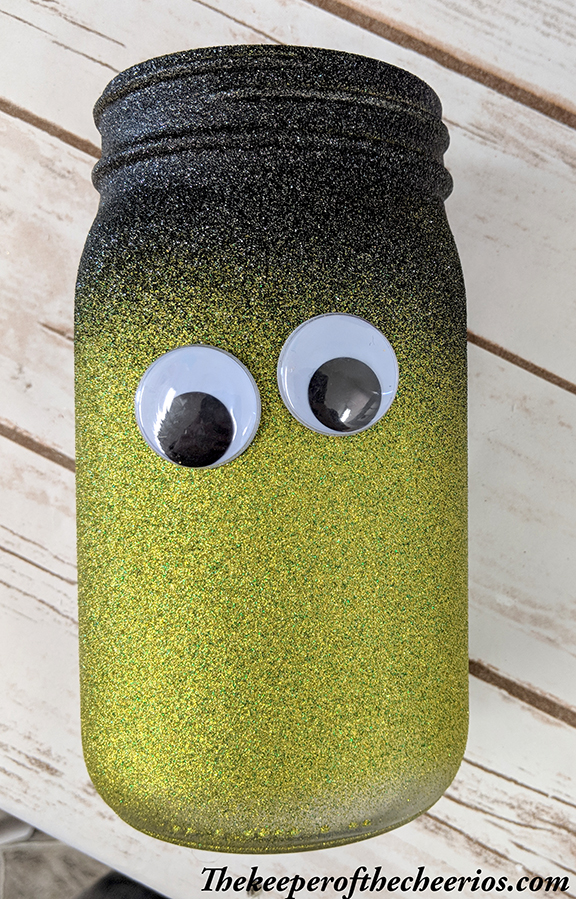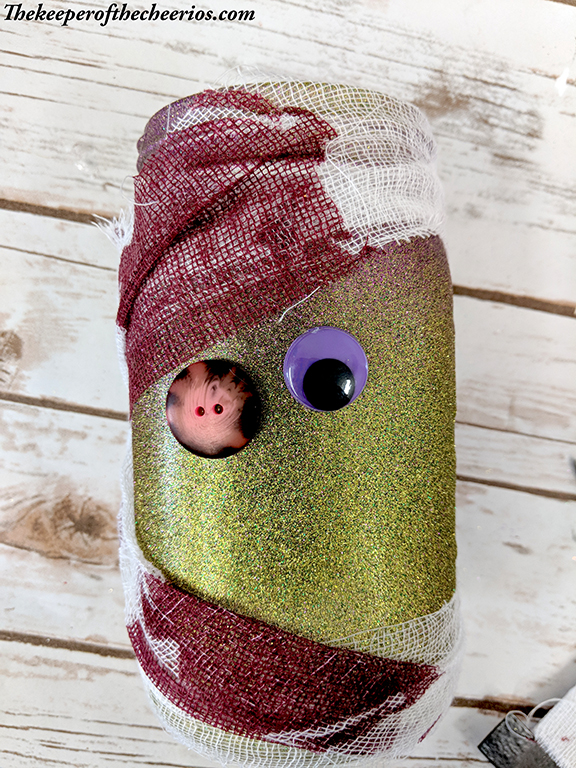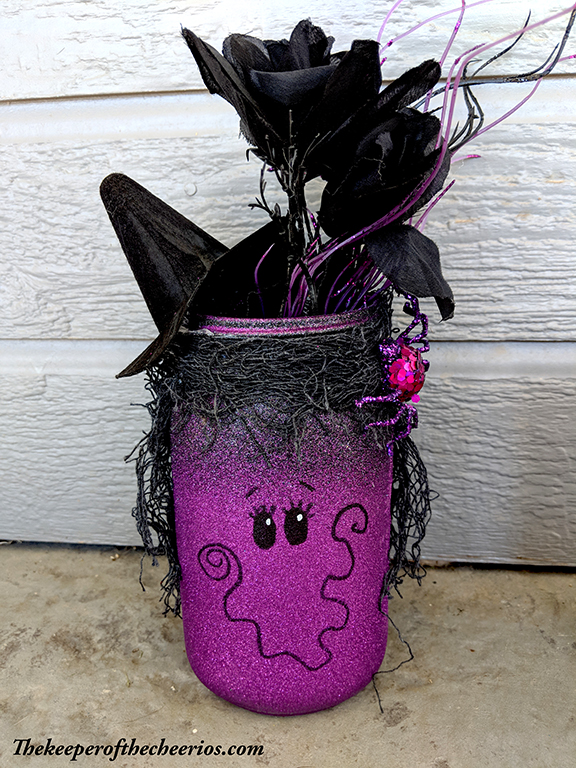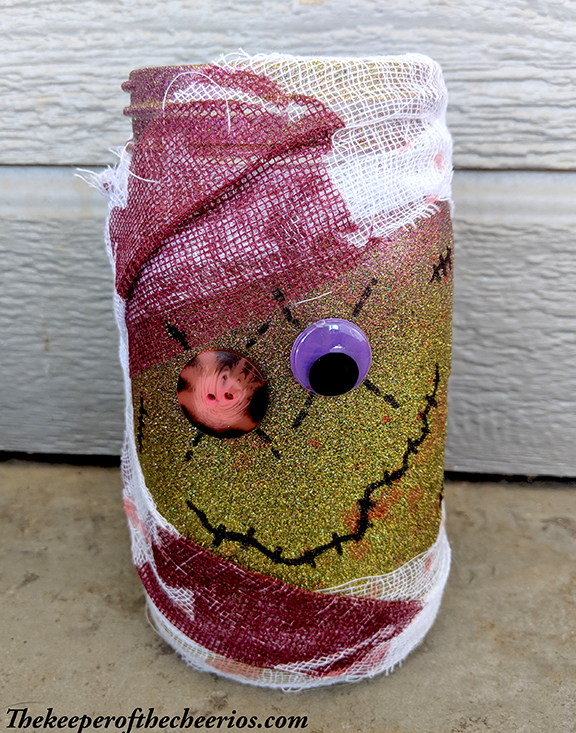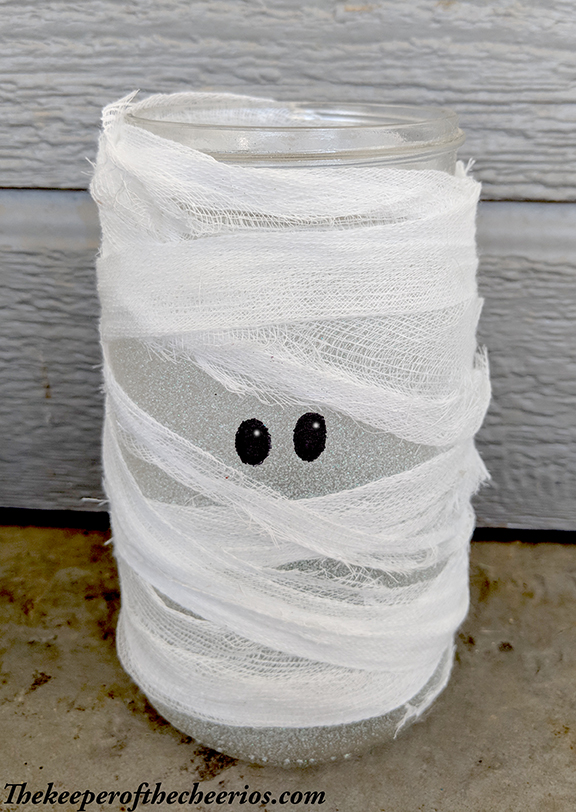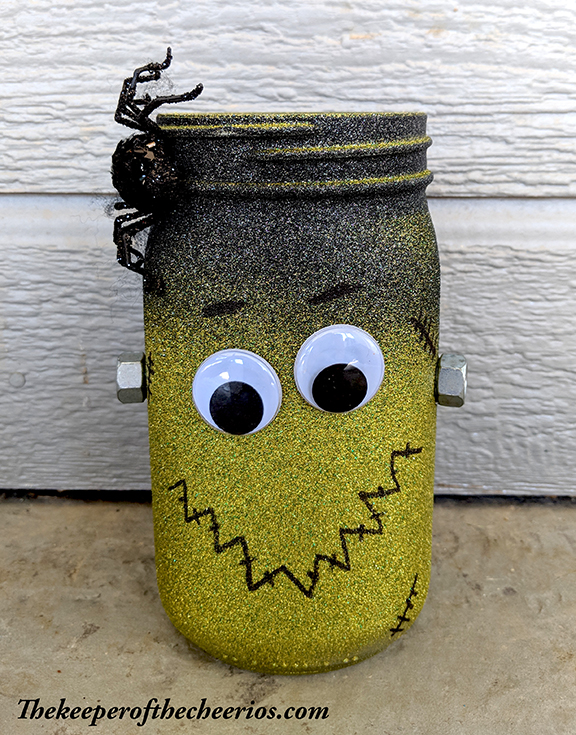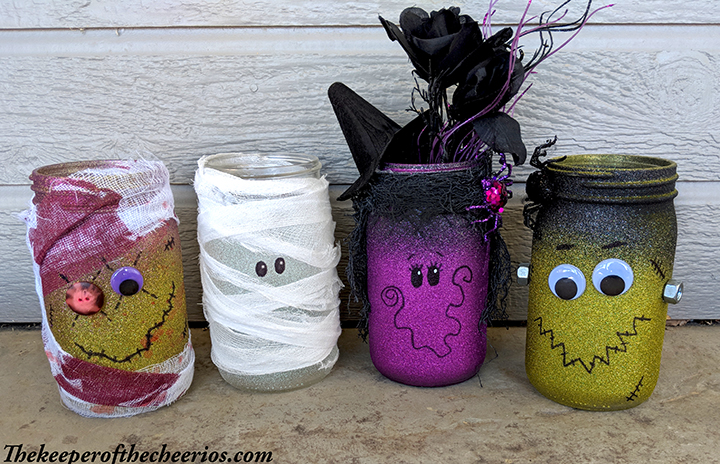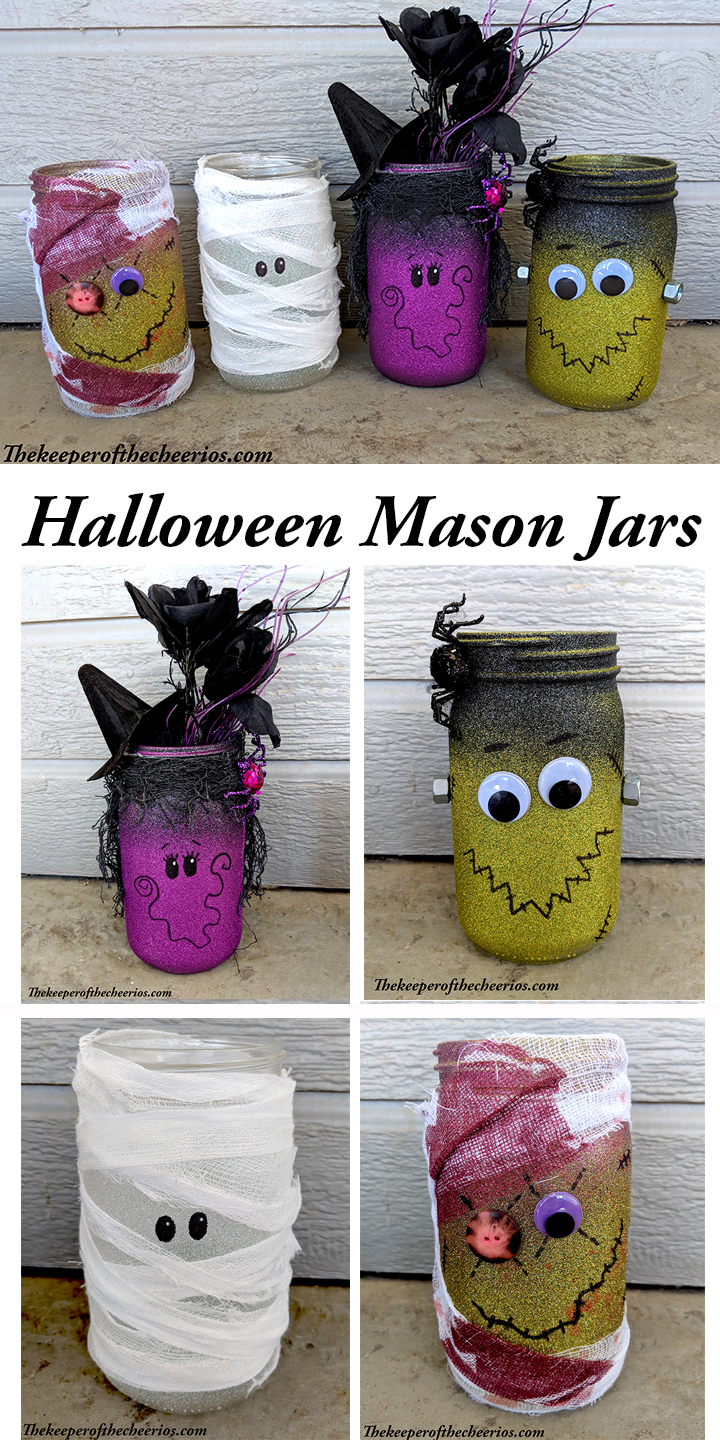 This post contains affiliate links br>