Baseball Rice Krispies
These adorable baseball rice krispies make for a super fun and adorable spring and summer treat. If your kids are big fans of baseball they are sure to loves these little treats, they are even fun for parties.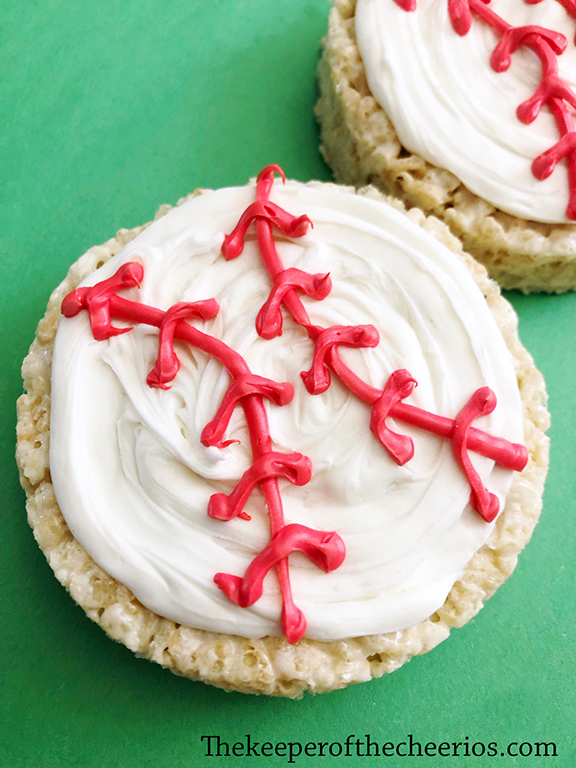 Materials: 
16oz bag marshmallows 
7 cups Rice Krispies cereal
3 tablespoons softened butter
Vanilla frosting 
Red food coloring 
food coloring 
Decorating bags
Large microwave safe bowl 
Small mixing bowl 
Long spoon 
9×13" pan 
Non-stick cooking spray 
4-5" circle cookie cutter 
Directions-
1. In a large bowl, combine your marshmallows and butter and heat in the microwave for 1-2 minutes and mix.
2. Mix in your Rice Krispies cereal until your cereal is evenly covered in your marshmallow mixture. 
3. Grease a 9×13″ baking pan and press your Rice Krispies mixture into your pan firmly. 
4. Let set for a few hours or in the freezer for 15 minutes and use a circle cookie cutter to cut out circle shaped Rice Krispies.
5. Fill a decorating bag with vanilla frosting and use to frost each circle Rice Krispies treat
6. Mix a cup of vanilla frosting with red food coloring and scoop into a decorating bag. 
7. Use the red bag of frosting to draw the baseball lines on the Rice Krispies treats carefully.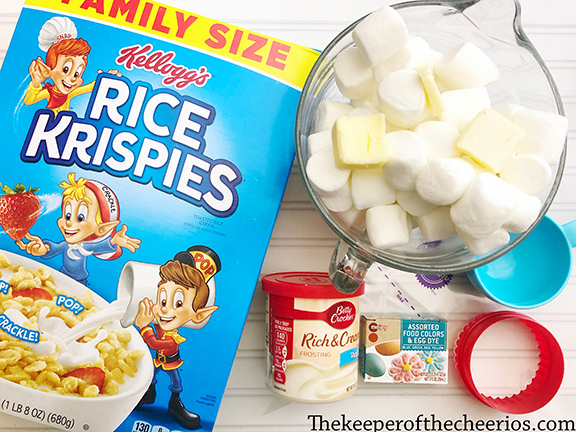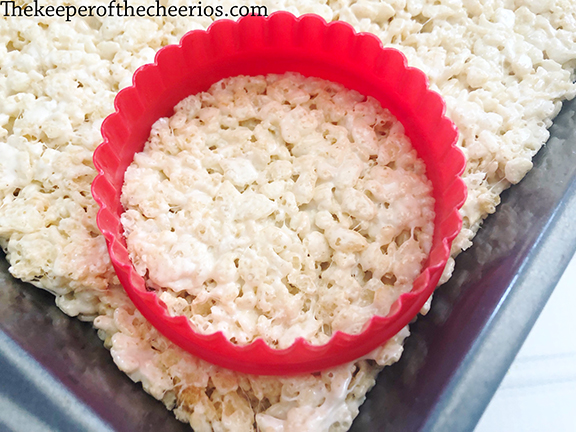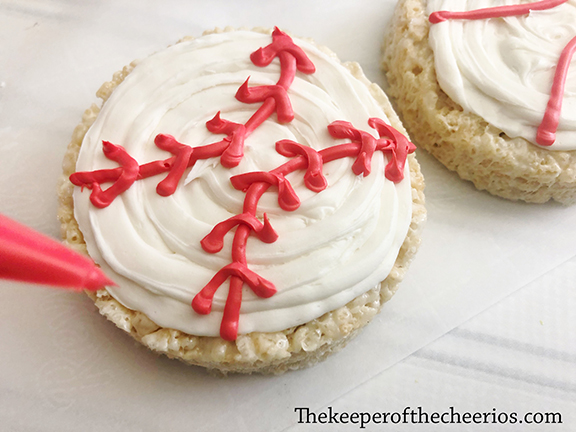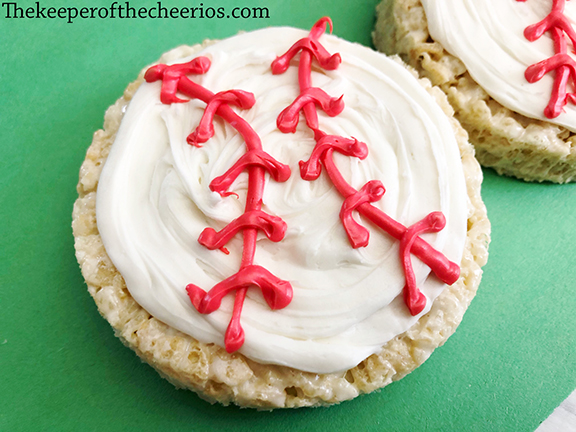 This post contains affiliate links br>