Toy Story Alien Cupcakes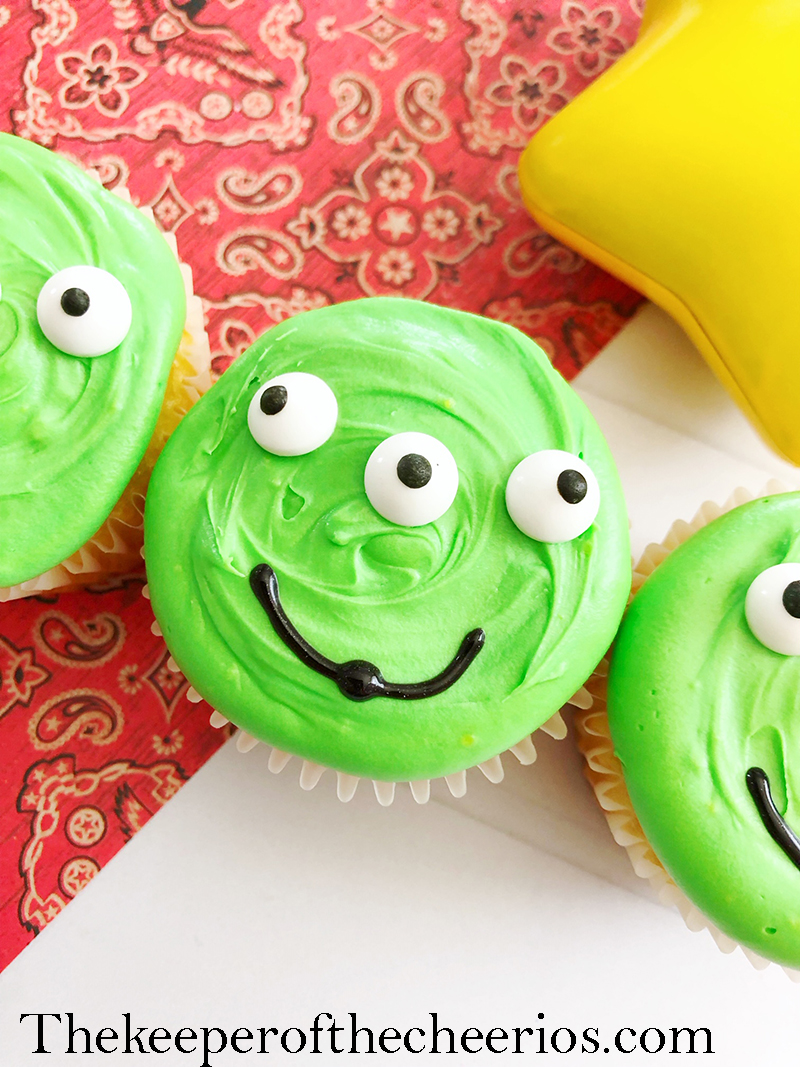 Are you and your kiddos as excited about the new Toy Story movie as we are? Well these super fun Toy Story Alien Cupcakes are super easy and the best way to celebrate the new movie. 
Ingredients/ Materials
Chocolate cupcake mix (calls for oil, eggs and water)
Blue and yellow frosting
White cupcake liners
Candy eyes
Black gel frosting
Decorating bag
Round decorating tip
Mixing bowl
Hand or stand mixer
Cupcake pan 
Directions
1. Preheat the oven to 350 degrees and line a cupcake pan with cupcake liners. 
2. Prepare the cake batter by mixing the cake mix with butter, eggs and water as directed on the box.
3. Fill each cupcake liners 3/4 full with the batter and bake for 15 minutes.
4. Let your cupcakes cool and mix together the jar of yellow frosting with 1/4-1/2 jar of blue frosting to make a bright green color.
5. Place a round decorating tip into a decorating bag and fill with green frosting.
6. Frost each cupcake in a swirl pattern and spread out with a spatula. 
7. Place 3 candy eyes onto the center of the green cupcakes.
8. Squeeze some black gel icing into a new decorating bag, cut a tiny tip off the end and draw a smiley face with an "o" in the center for the mouth.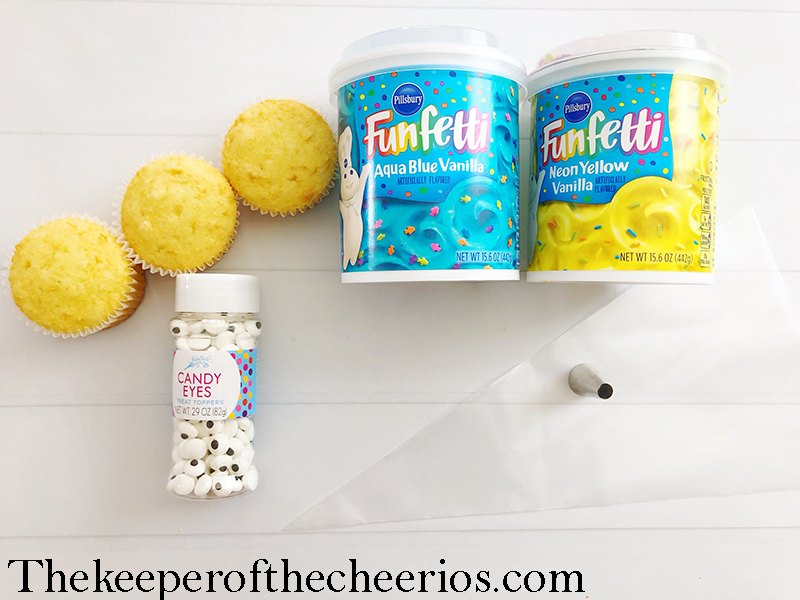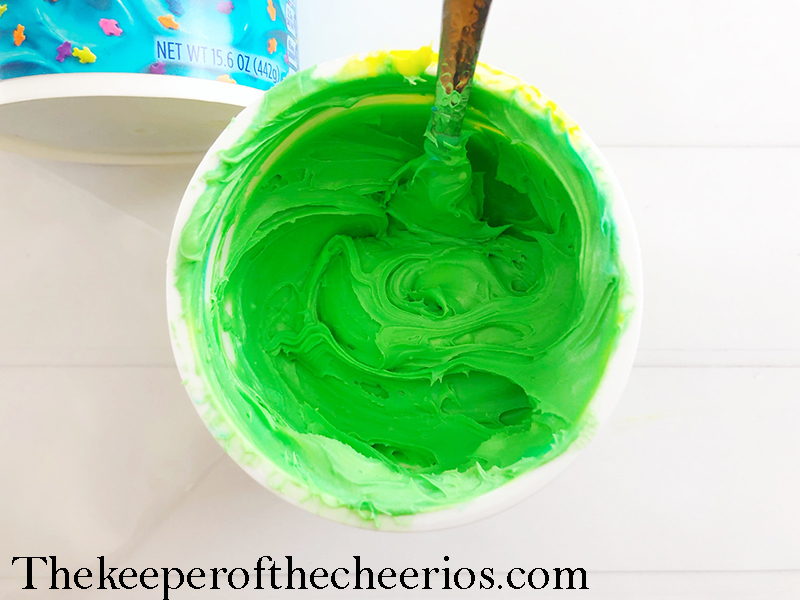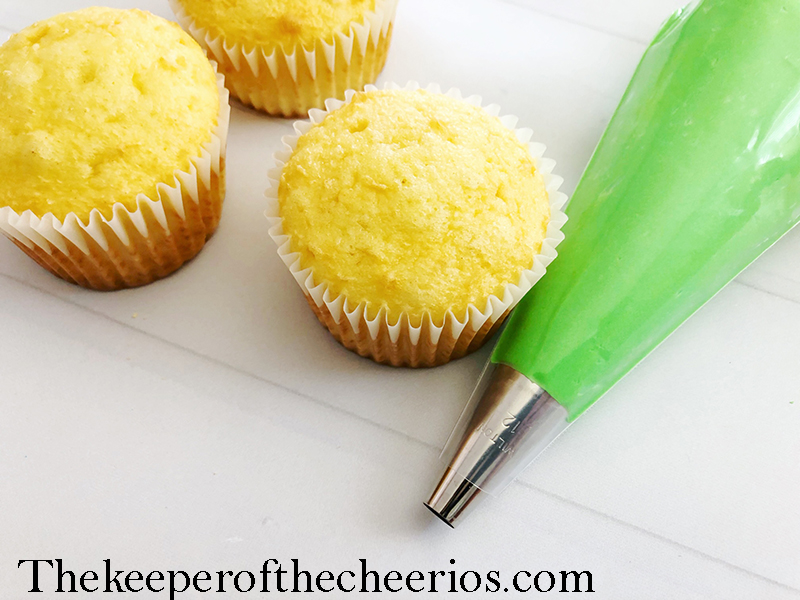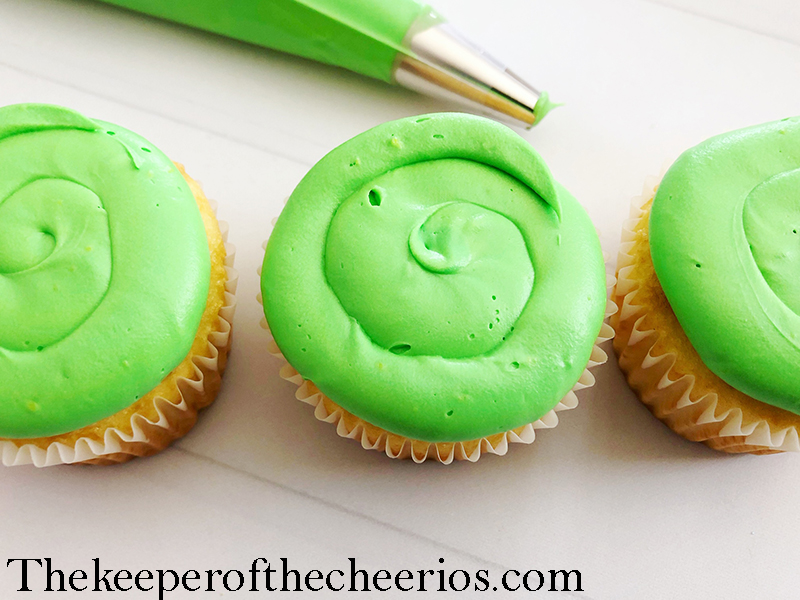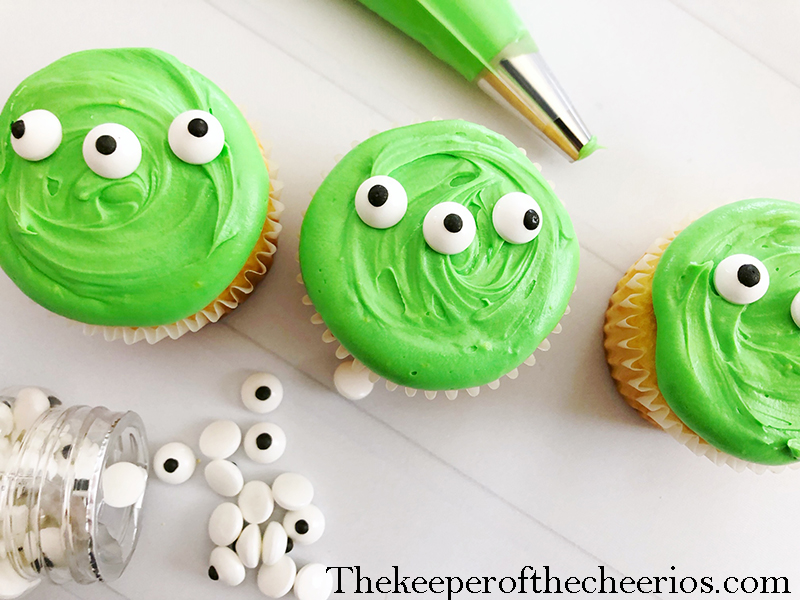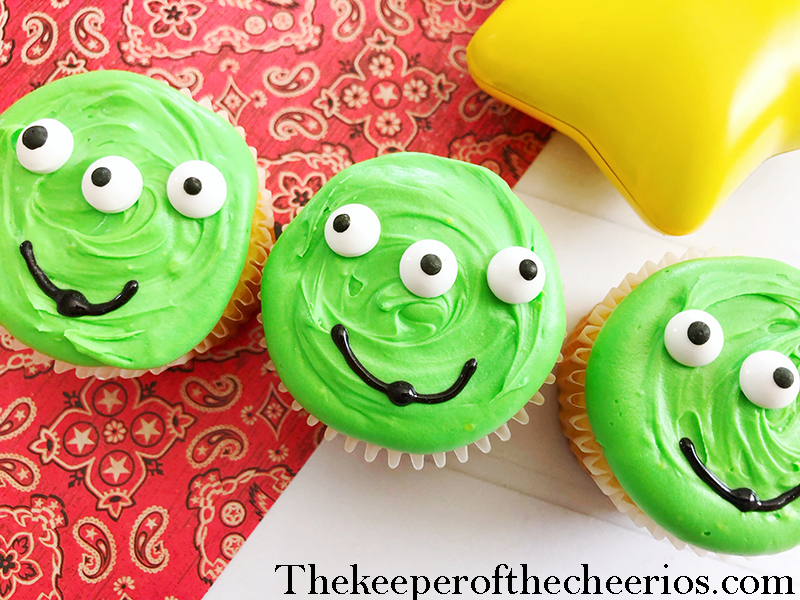 This post contains affiliate links br>