Unicorn Krispie Treats
These super adorable and fun unicorn krispie treats are too fun and taste amazing, If you are a unicorn fan or have a little unicorn fan these krispie treats are sure to be a hit.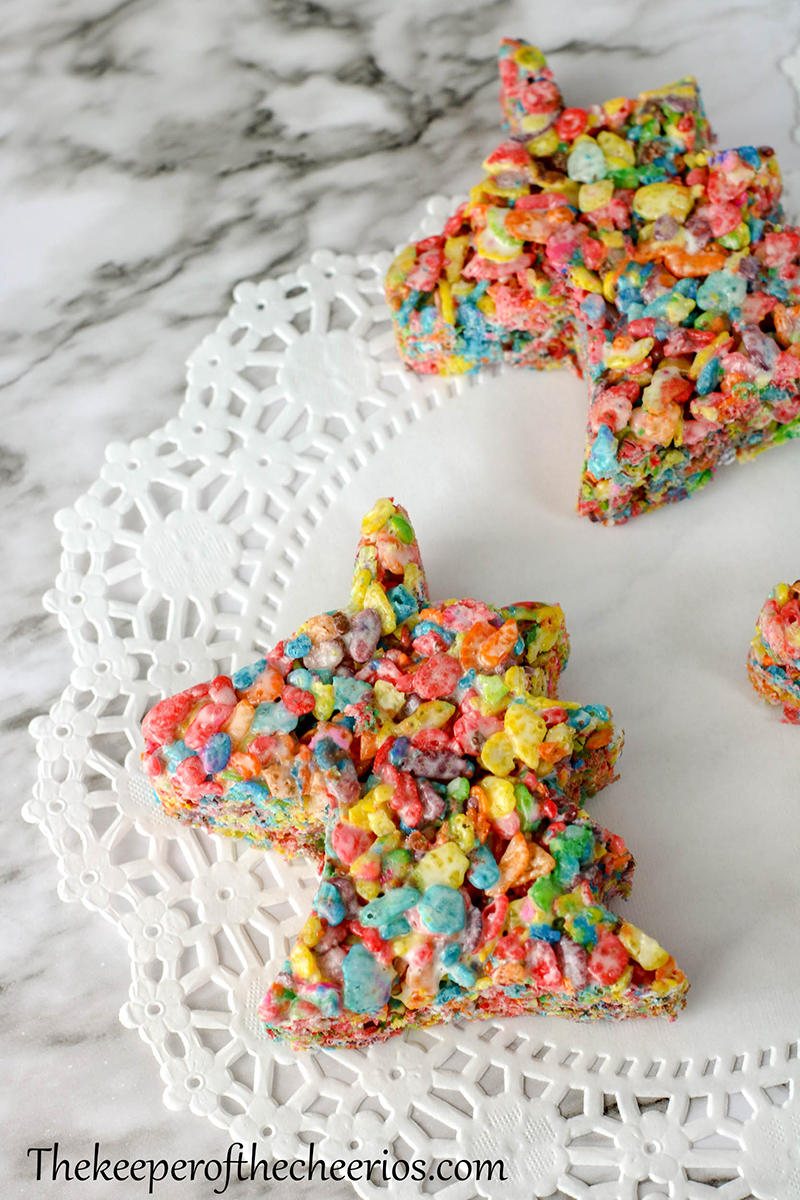 Materials: 
1 (15 ounce) box fruit-flavored crispy rice cereal (about 5 ½ cups)
1 (10 ounce) package miniature marshmallows
3 tablespoons butter
½ cup rainbow sprinkles, optional
Instructions
Prepare a 13 x 9 baking sheet with wax paper and a spritz of non-stick cooking spray.
Melt butter in a large saucepan over low heat. When the butter is melted, add the marshmallows and melt, stirring constantly. Remove the saucepan from heat.
Fold in the cereal. Stir until the cereal is coated in the marshmallow. Then, add the sprinkles. (Cook's Note: The sprinkles will melt but give the treats a pearlized shine. The sprinkles do harden the treats slightly but still taste great.)
Using a buttered spatula or greased wax paper evenly press mixture into baking sheet. Cool completely.
Use cookie cutter to cut treats. If the treats are loose, press additional krispy mixture into the cookie cutter before releasing the shape onto waxed paper. Reshape the remaining cereal in your baking pan until all is used.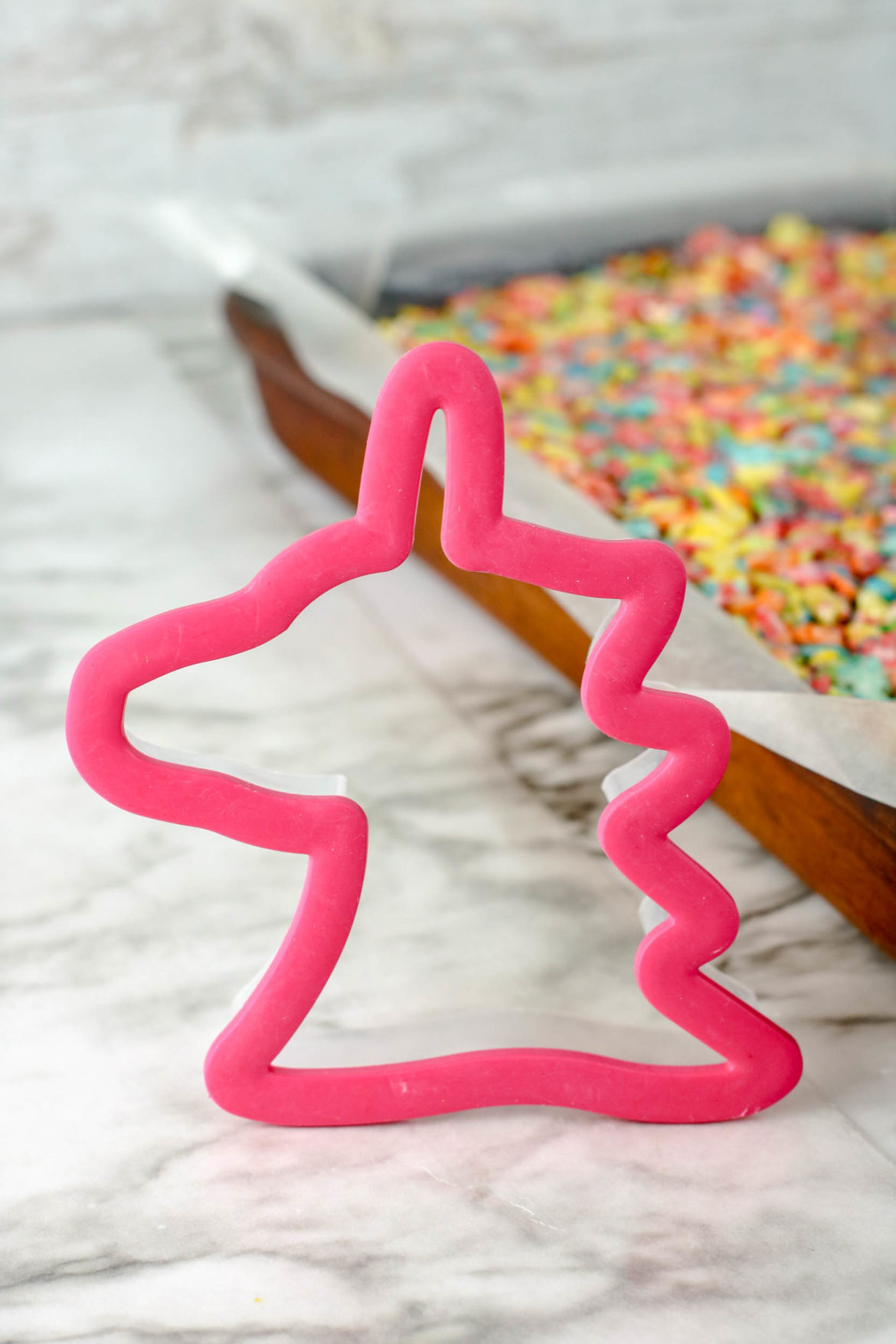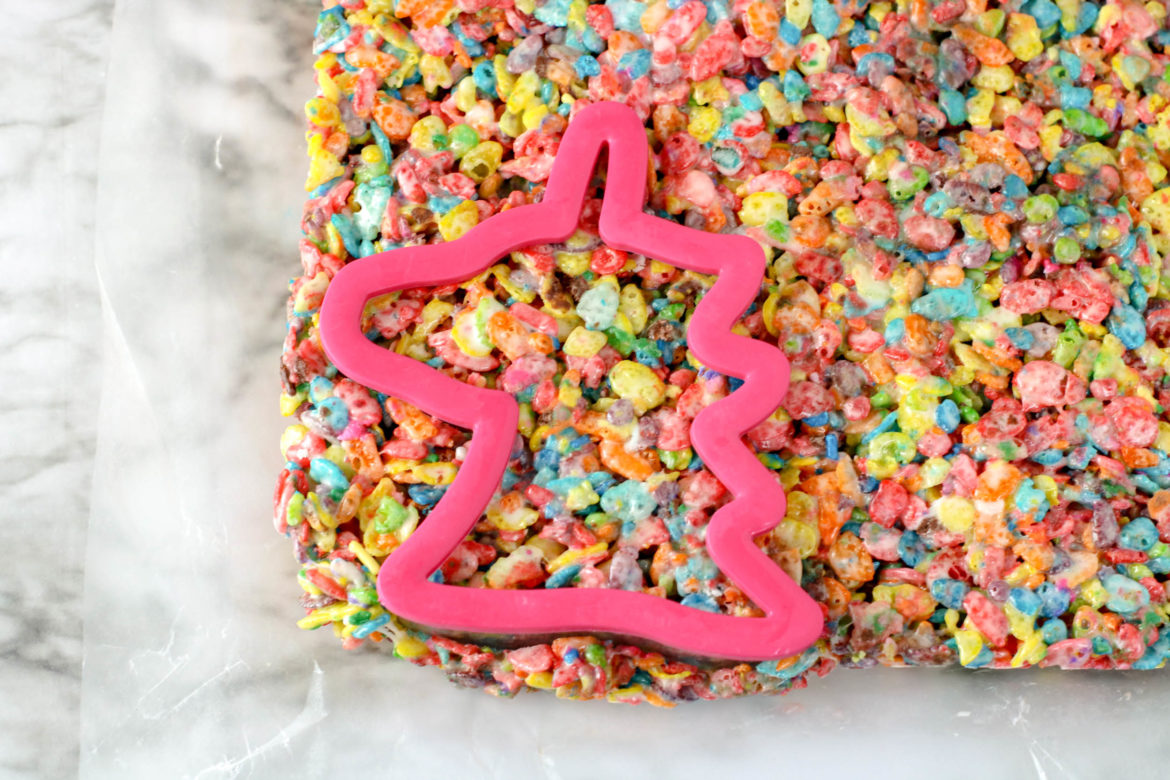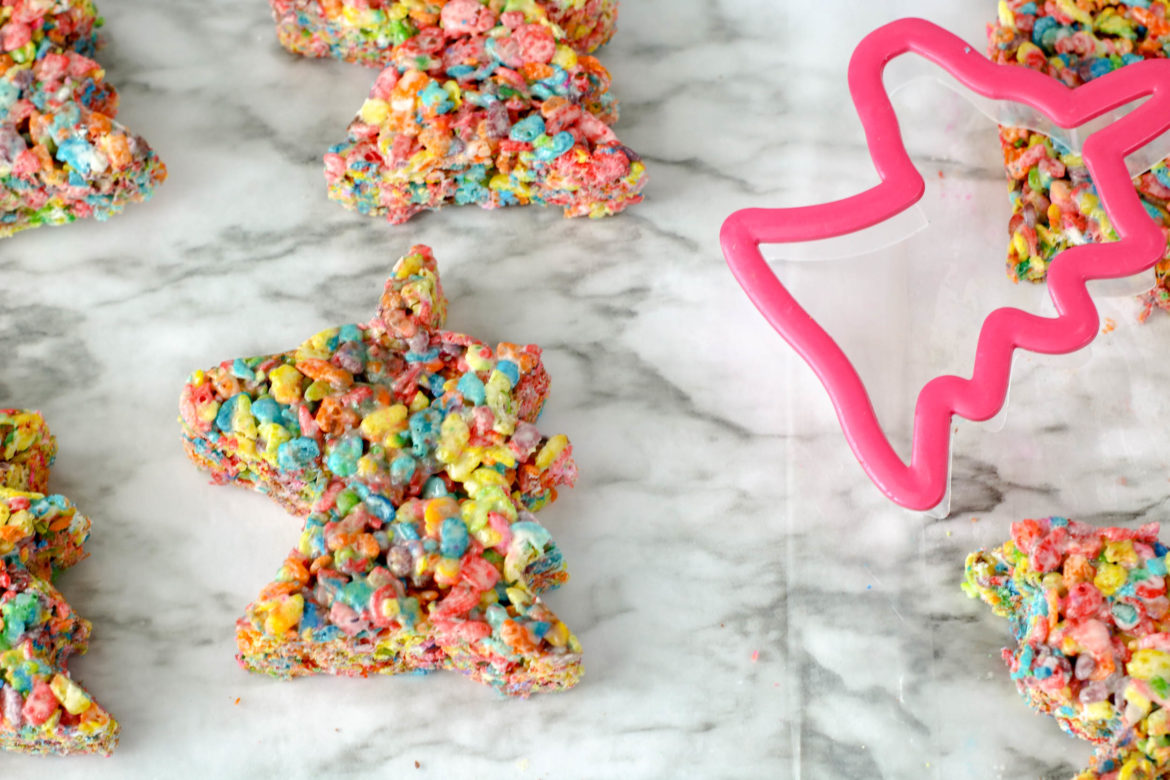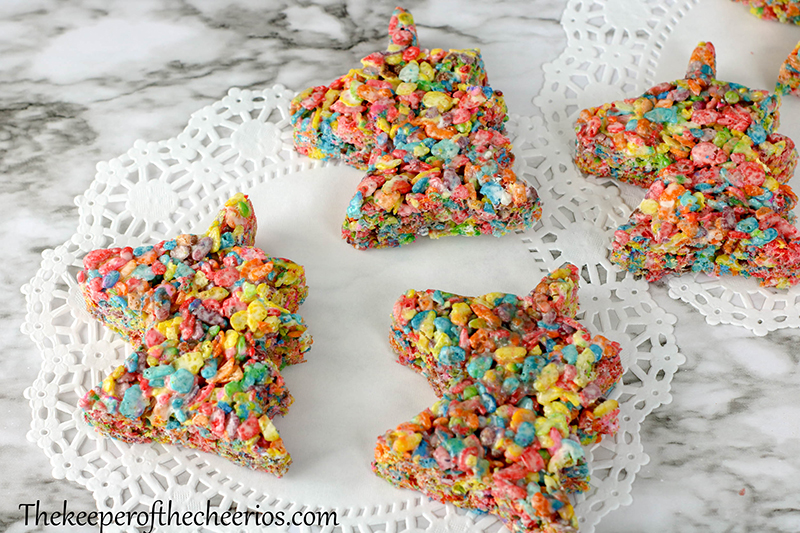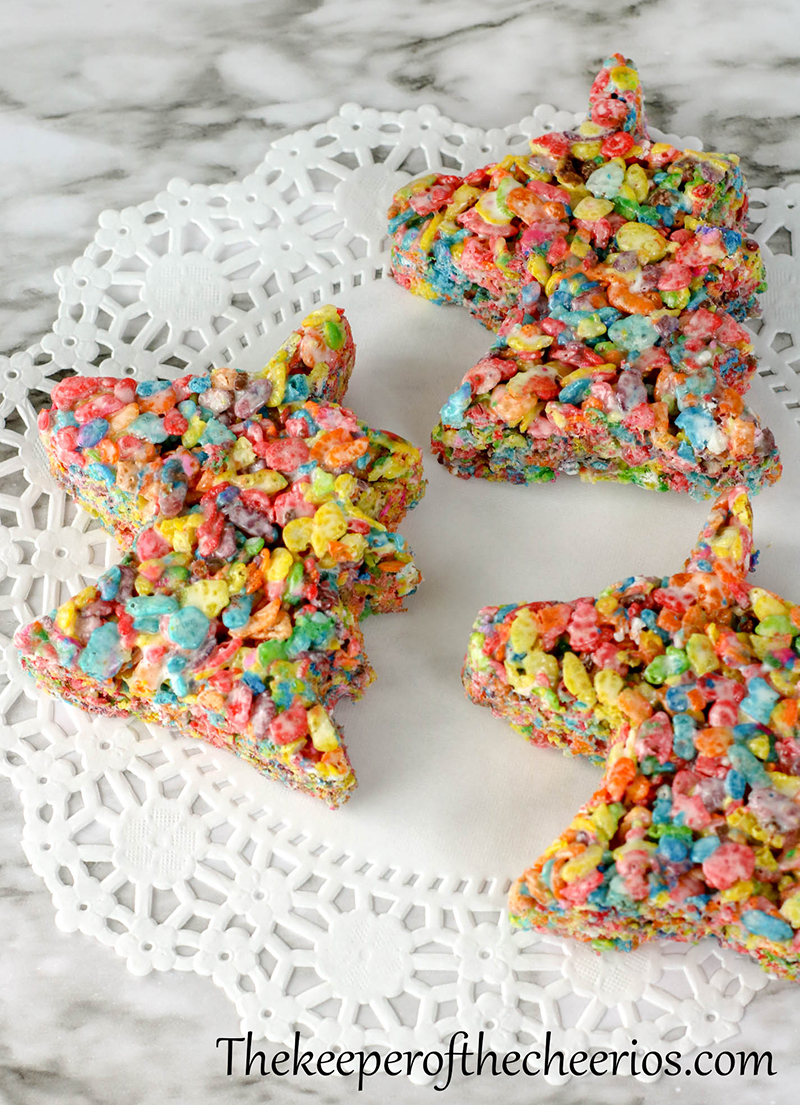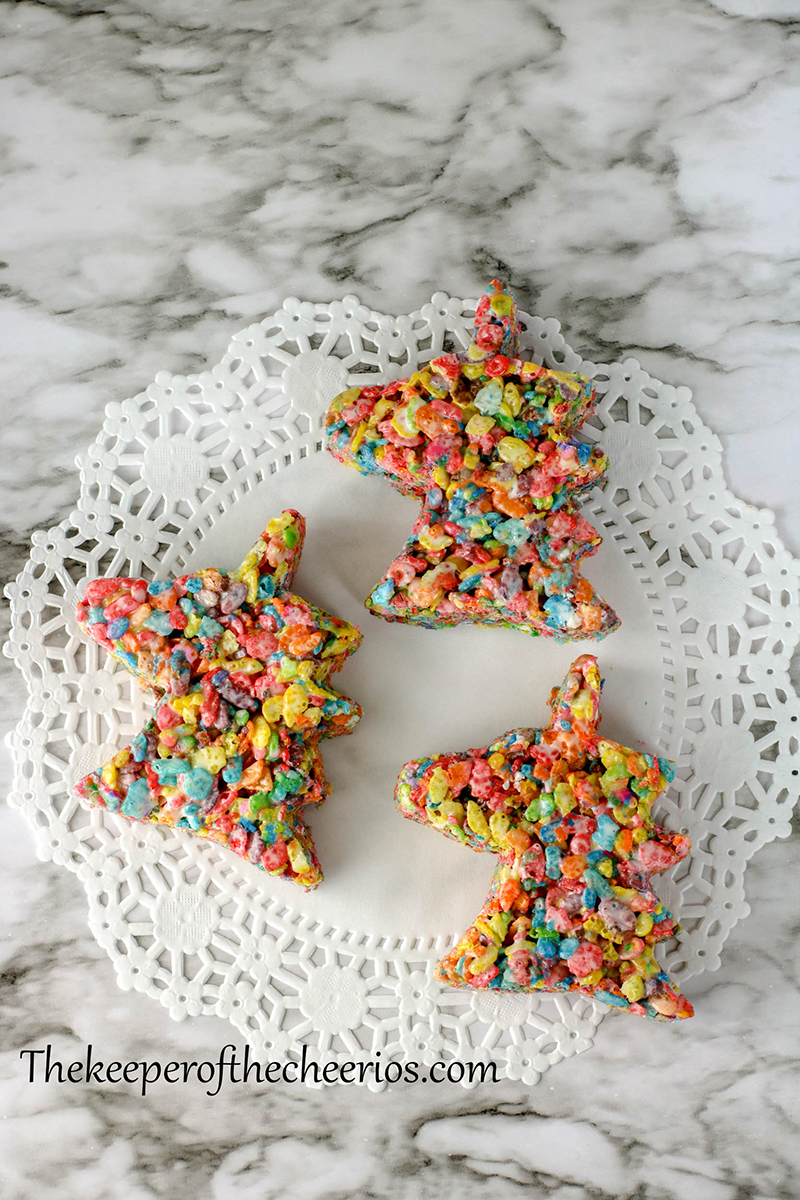 This post contains affiliate links br>