Aladdin Cake Cookies
Oh my goodness how fun are these super easy Aladdin cake cookies! With the new Aladdin Movie coming out this spring these would be such a fun treat idea for a movie premier, Aladdin party or just for fun.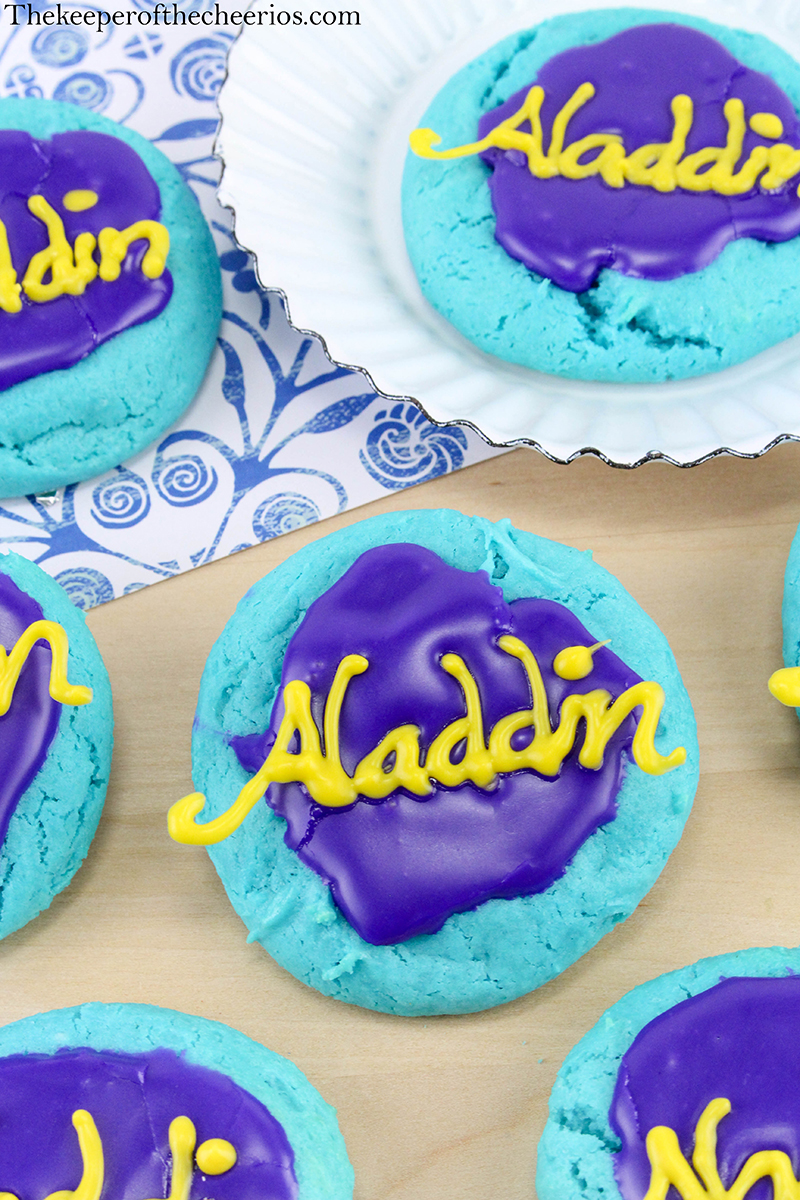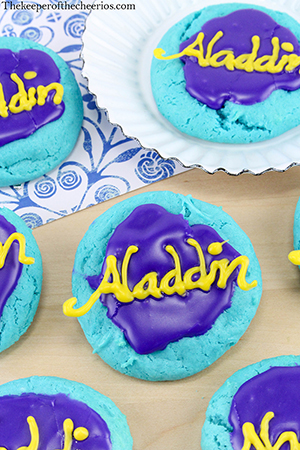 | | |
| --- | --- |
| | |
Preheat oven to 350 degrees.

In a large bowl, add the dry cake mix, oil, and eggs. Using a mixer, beat on medium speed for 1-2 minutes or until combined. It is a sticky and thick batter, so you'll have to scrape the beaters once done.

Add 8-9 drops of blue food coloring to the batter and mix.

Using a 1.5-inch cookie scoop, scoop dough and place on a parchment lined cookie sheet about 2 inches apart.

Bake for 9-10 minutes. Take out and let cookies cool on counter.

Take the yellow chocolate discs and melt in a microwave safe bowl according to package directions. Add melted chocolate to a sandwich size baggie and snip one corner just a Very tiny bit. With your chocolate, write the word Aladdin on parchment paper. Try to have the letters touch, it'll be easier to pick up and transfer to the cookie later. ** I printed off the word Aladdin and put that under my parchment paper for easy tracing. You could also write the word or free hand it as well. You will need 18 but make extra in case of breakage.

In a small bowl, combine the powdered sugar and water, mix well. You don't want it to runny so add more powdered sugar if needed. Add 5-6 drops of purple food coloring and mix.

Take about 1 teaspoon of icing and place it in the middle of a cookie. With the back of your spoon, slowly spread out the icing but make sure it doesn't run over the sides. If it's dripping, then you added to much icing or it's not thick enough. Immediately add the Chocolate Aladdin to the cookie. Repeat with the remaining cookies and let all dry!

Enjoy!!! Makes 18 Cookies!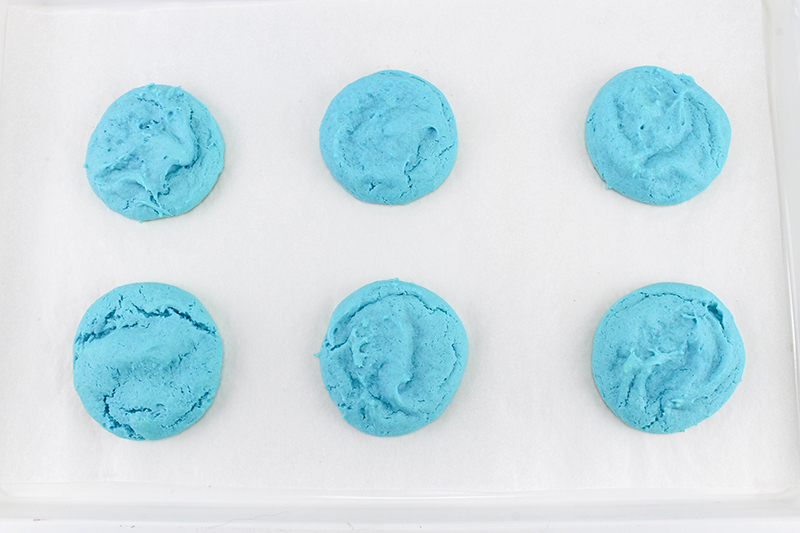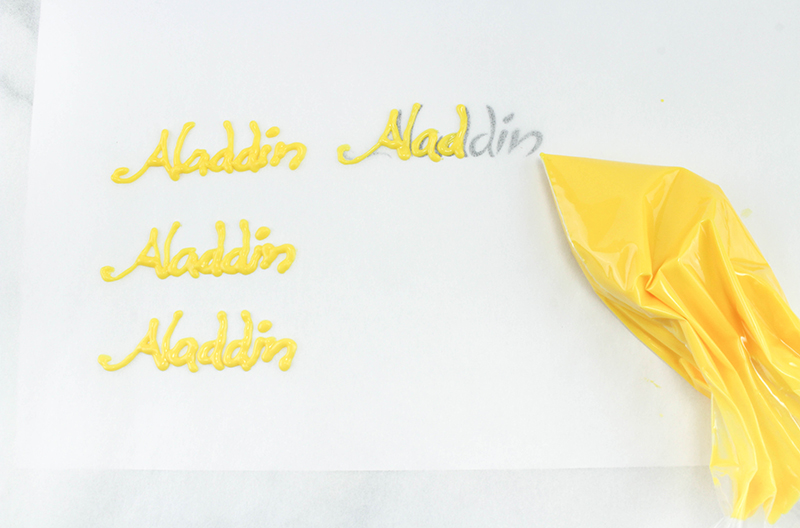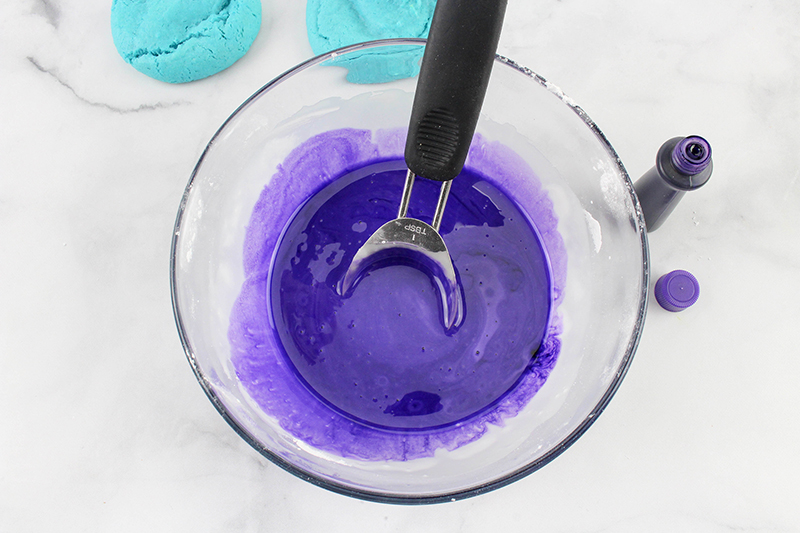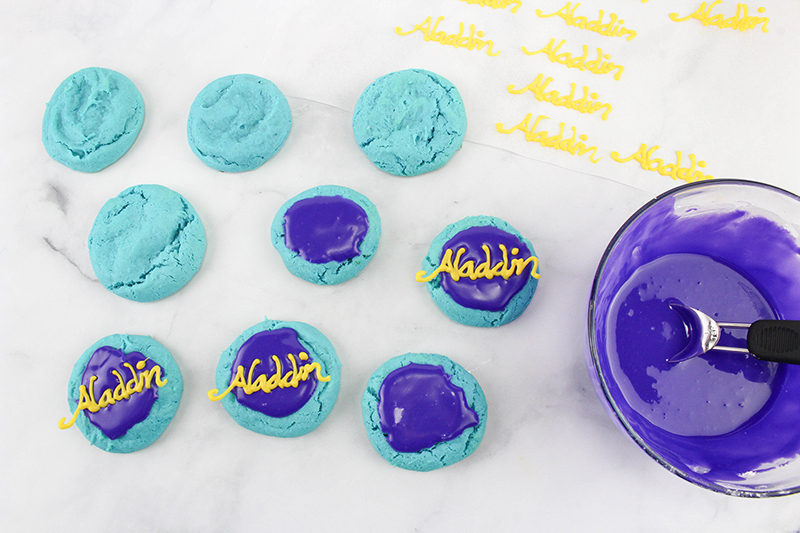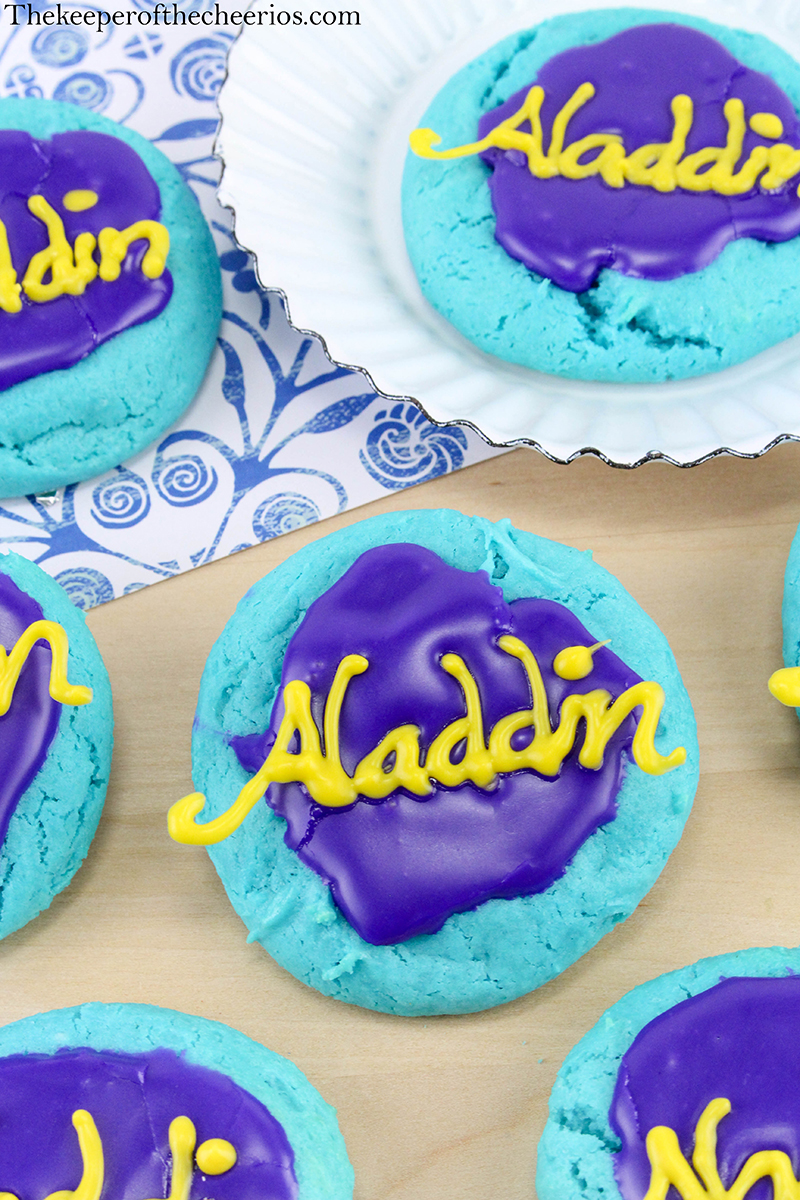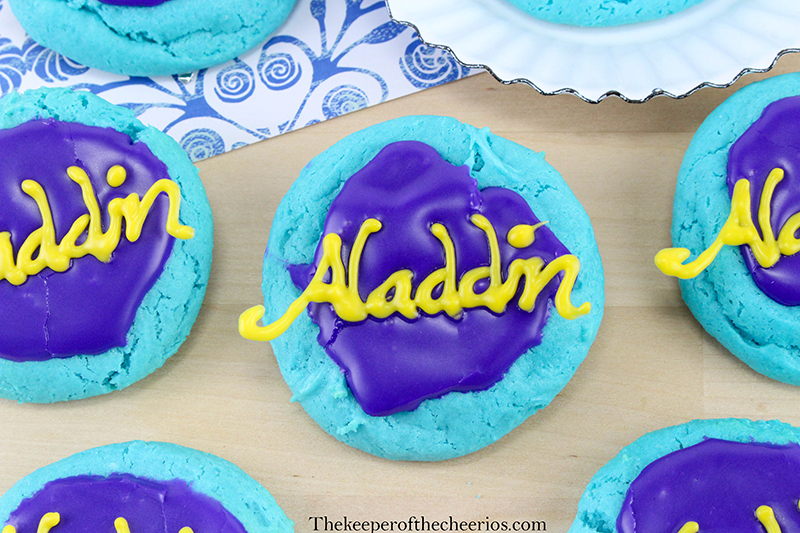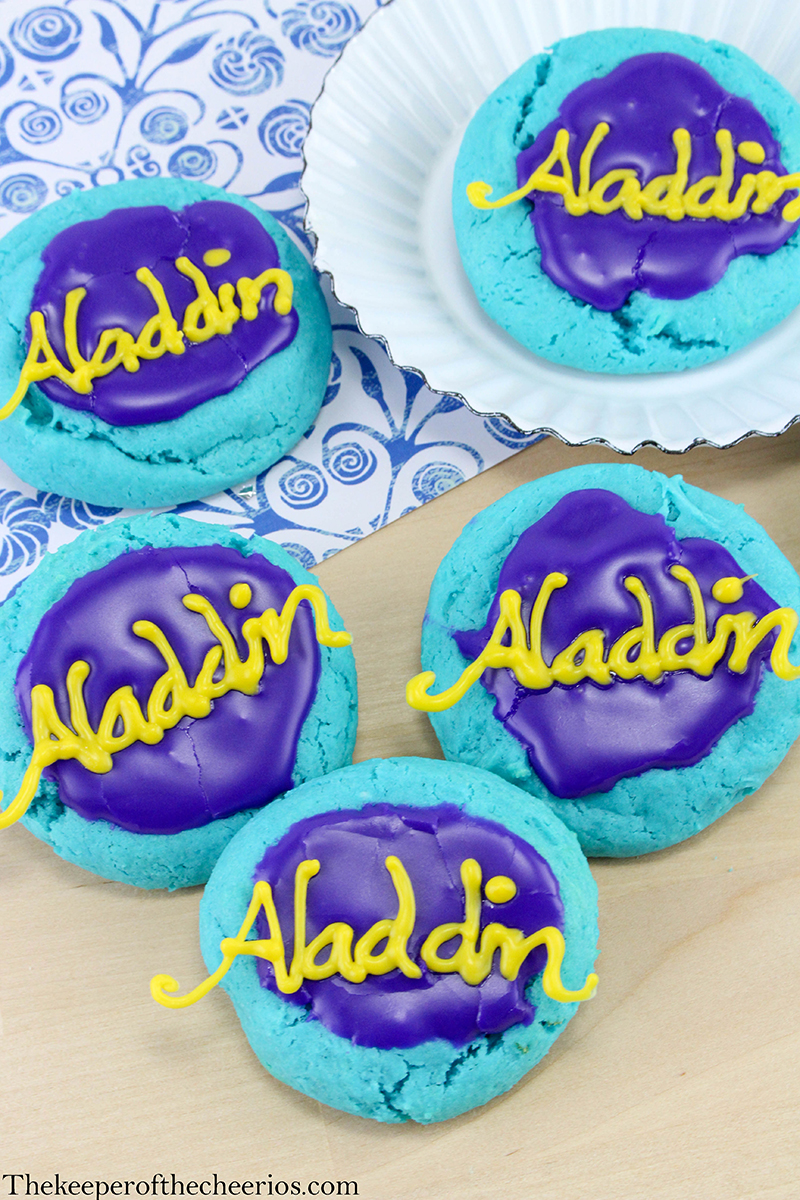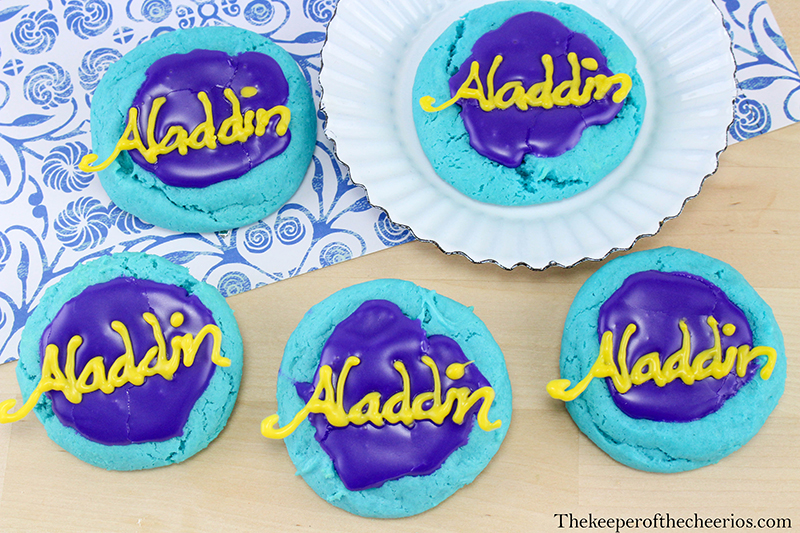 This post contains affiliate links br>