Unicorn Jello Dessert Cups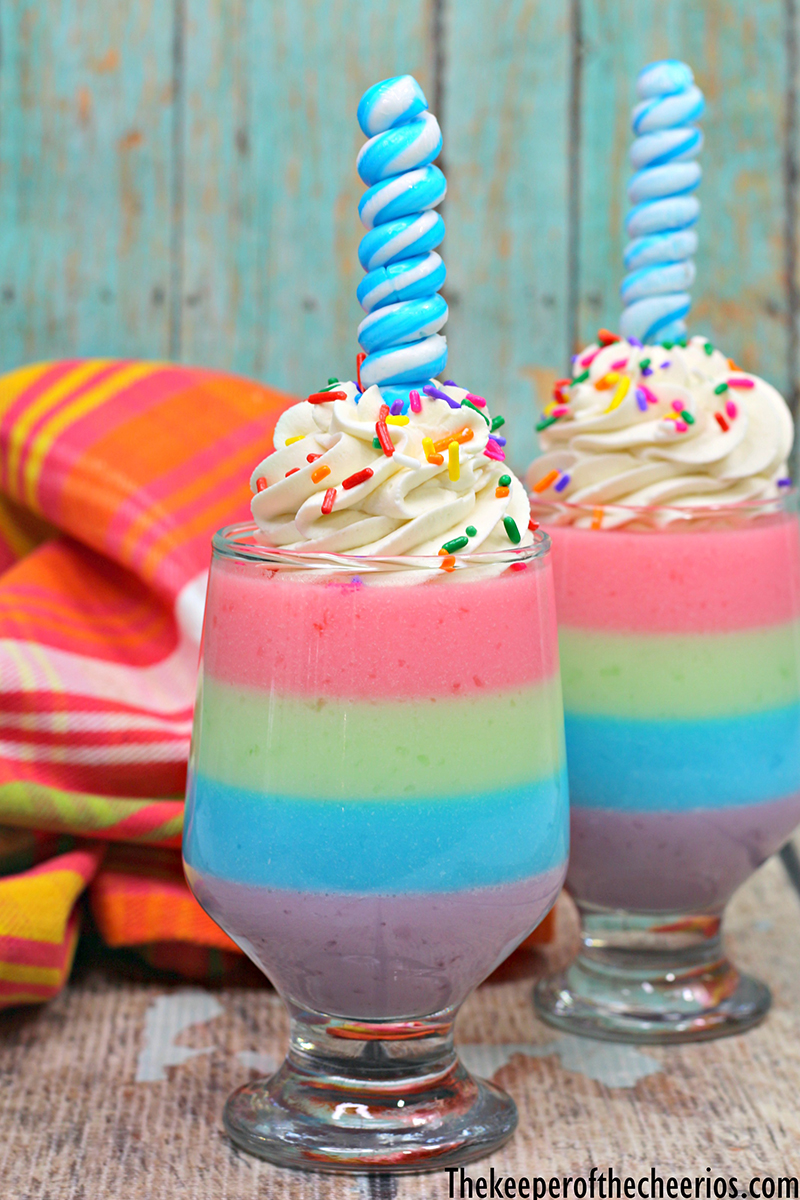 Oh my goodness if you have not yet had a chance to try out these wonderful Unicorn Jello Dessert cups you have to stop everything and whip up a batch. These super adorable unicorn treats not only look amazing but taste amazing as well. These jello cups are wonderful for any unicorn fan, a unicorn party or just because you want something yummy! 
Using a medium bowl, pour the grape package of Jello into the bowl and 3/4 C of boiling water, whisk until all sugar is dissolved Place bowl into the fridge for 30 minutes or until cooled to room temp Remove from fridge and whisk in 1/4 C coffee creamer and 1/2 C yogurt until smooth Spoon jello mixture into each glass about 1/4 full Place glass into fridge for 30 minutes or until the jello is firm to touch and no residue is on fingers Repeat steps with remaining jello packages starting with the blue raspberry, then the lime and then ending with the watermelon Once all jello is in the glasses, place glasses into fridge overnight Remove from fridge the next day and top with whipped cream, sprinkles and the lollipop Enjoy!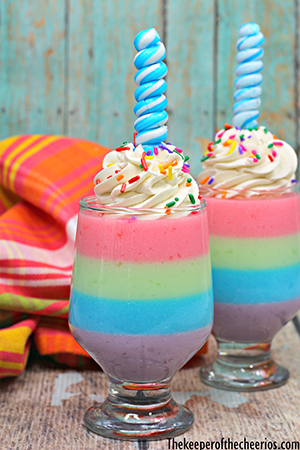 | | |
| --- | --- |
| | |
Using a medium bowl, pour the grape package of Jello into the bowl and 3/4 C of boiling water, whisk until all sugar is dissolved

Place bowl into the fridge for 30 minutes or until cooled to room temp

Remove from fridge and whisk in 1/4 C coffee creamer and 1/2 C yogurt until smooth

Spoon jello mixture into each glass about 1/4 full

Place glass into fridge for 30 minutes or until the jello is firm to touch and no residue is on fingers

Repeat steps with remaining jello packages starting with the blue raspberry, then the lime and then ending with the watermelon

Once all jello is in the glasses, place glasses into fridge overnight

Remove from fridge the next day and top with whipped cream, sprinkles and the lollipop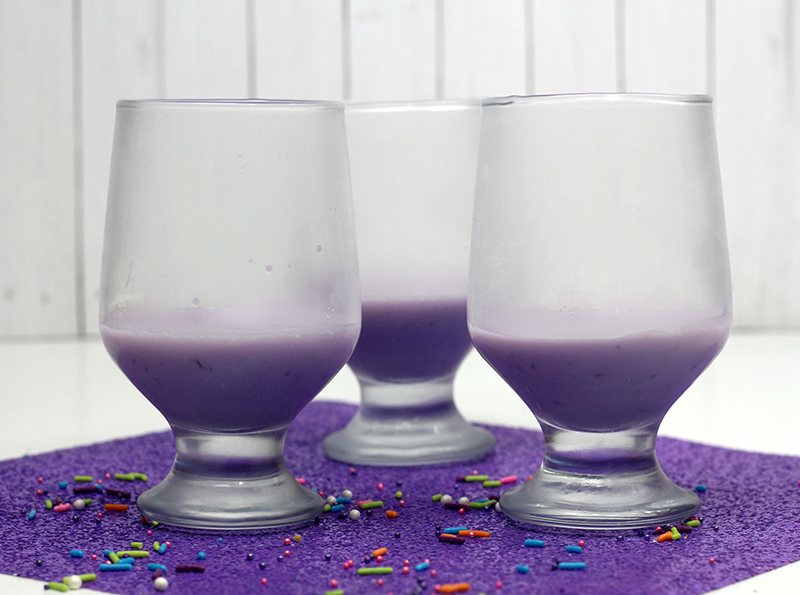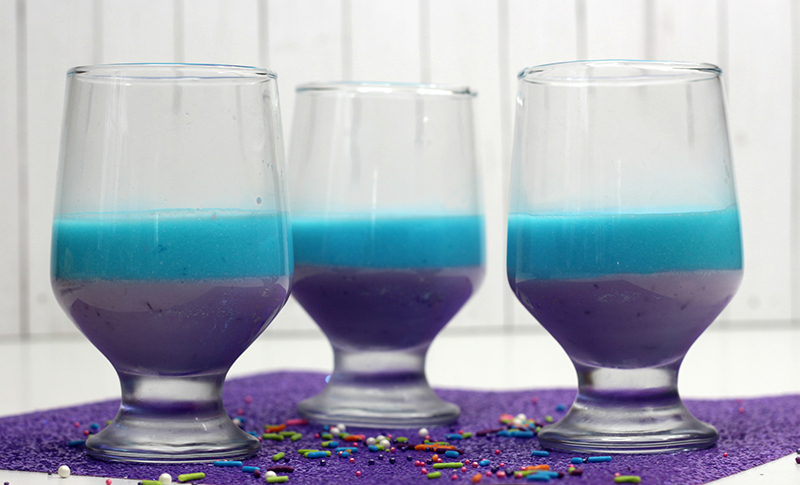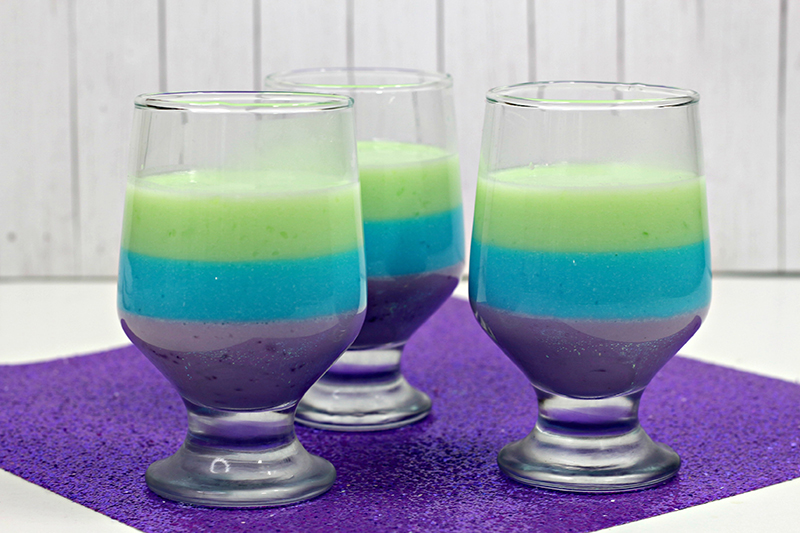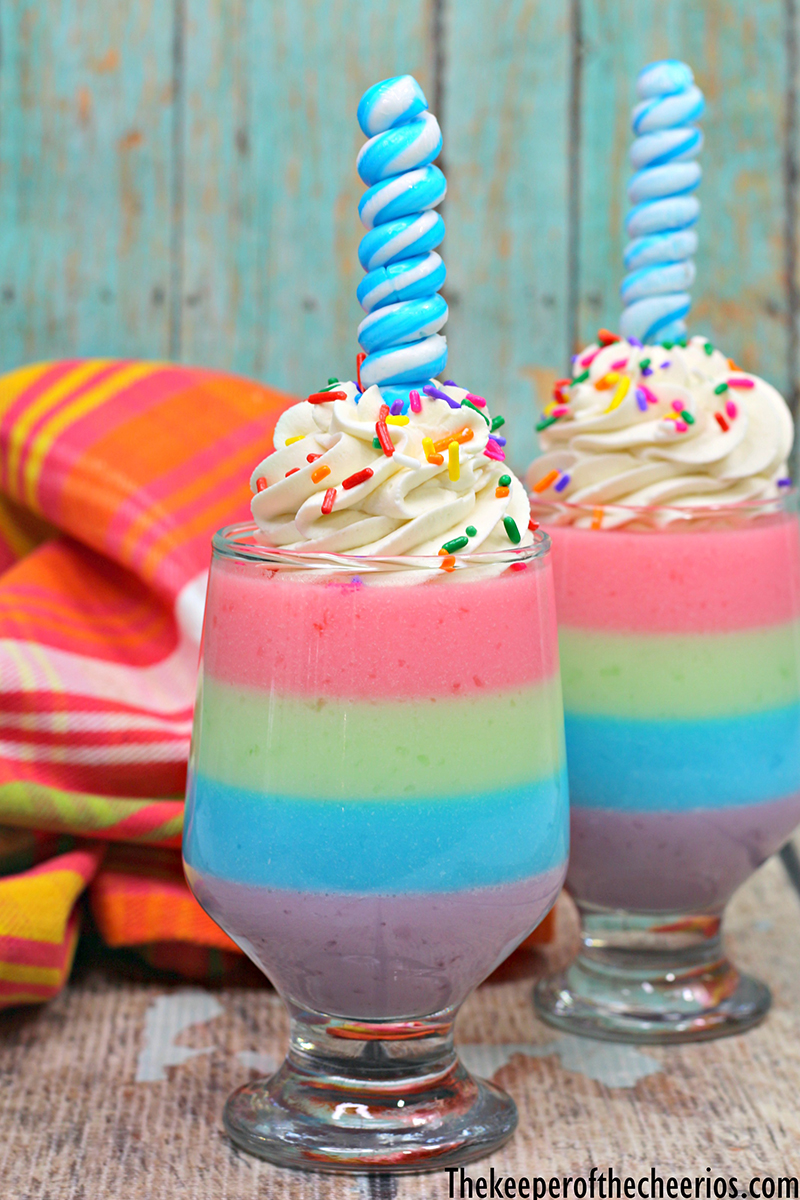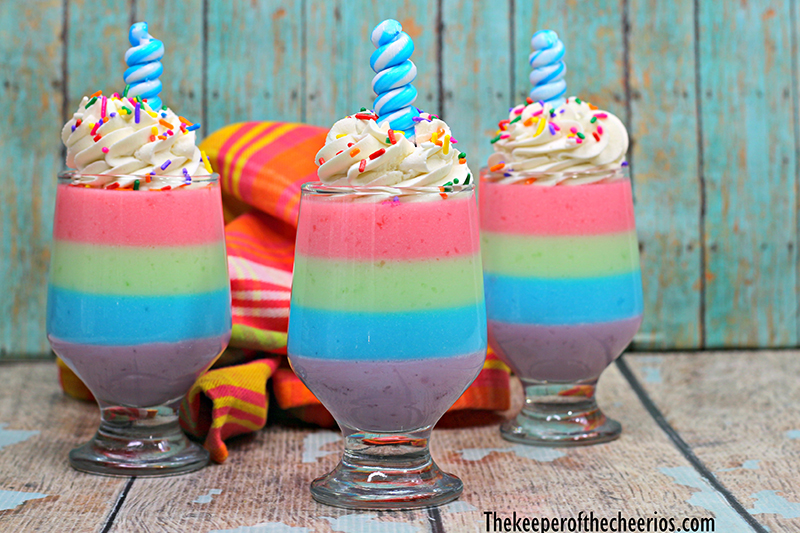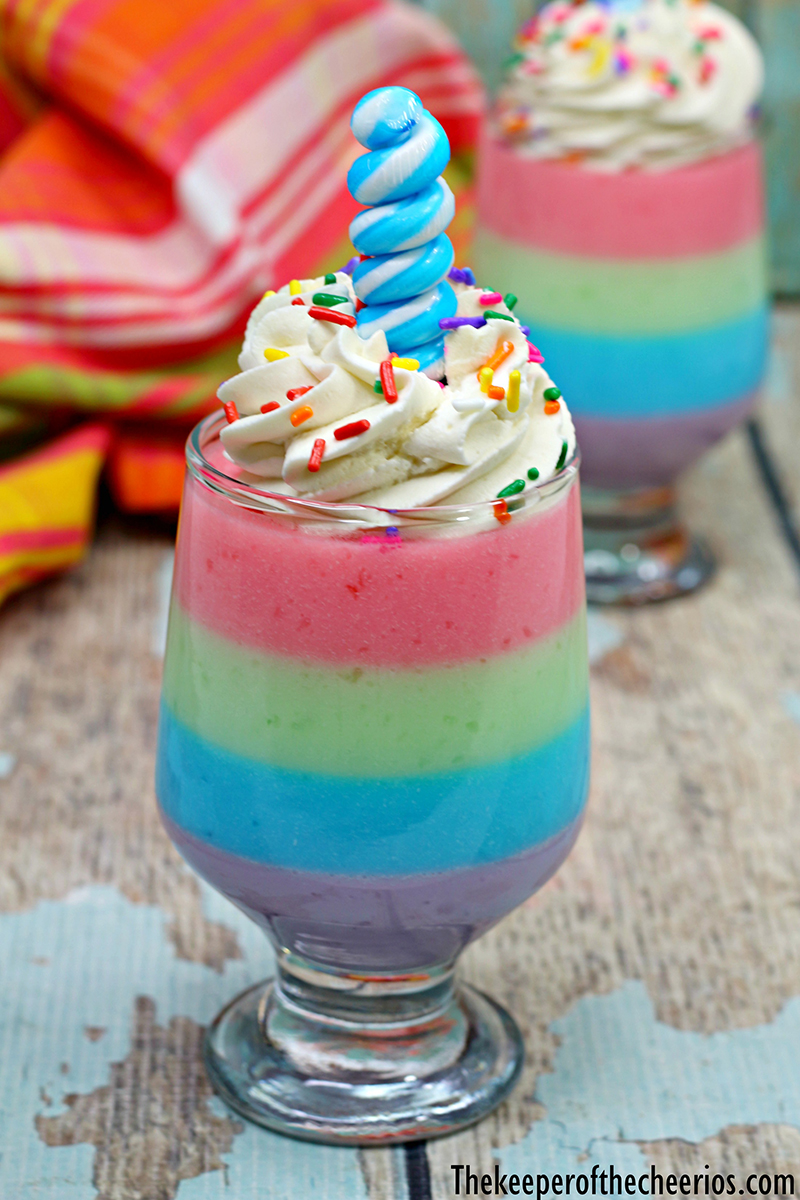 This post contains affiliate links br>