Mini Fruit Pizza Cookies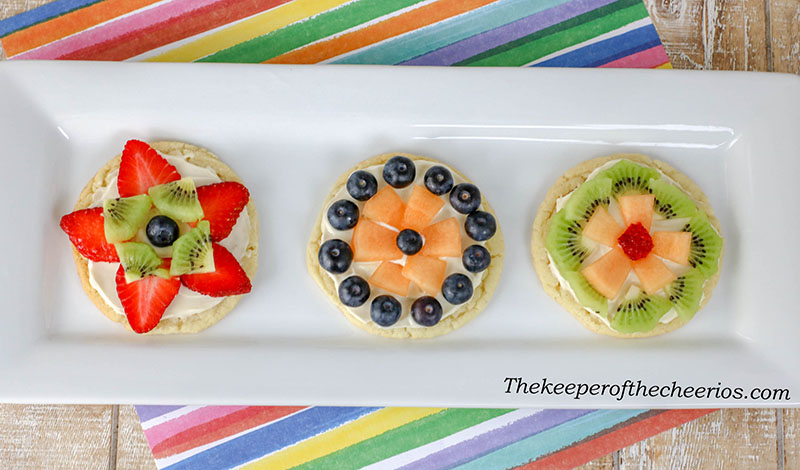 Ingredients
1 (17.5 ounce) package refrigerated sugar cookie dough
1 (8 ounce) package cream cheese, room temperature
1 cup powdered sugar
1 teaspoon vanilla
Fruit for decorating: strawberries, kiwi, blueberries, cantaloupe, or your favorites
Instructions
Preheat oven to 350 degrees.
Using a cookie scoop, divide the cookie dough and space at least 2 inches apart.
Bake the cookie for 15 to 20 minutes or until the edges begin to brown slightly. Remove from oven and allow to cool completely before decorating.
In a medium bowl, beat together the cream cheese, powdered sugar, and vanilla. Mix until smooth.
Prepare the fruit for decorating the cookie. Make sure fruit is washed, dried, and sliced (if needed).
Evenly spread cream cheese mixture over the cookie. Decorate as desired with fruit.
Refrigerate until ready to serve.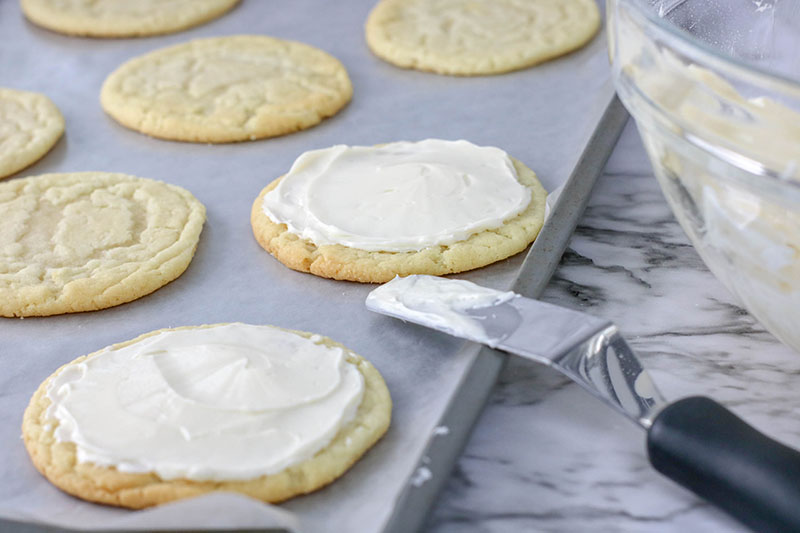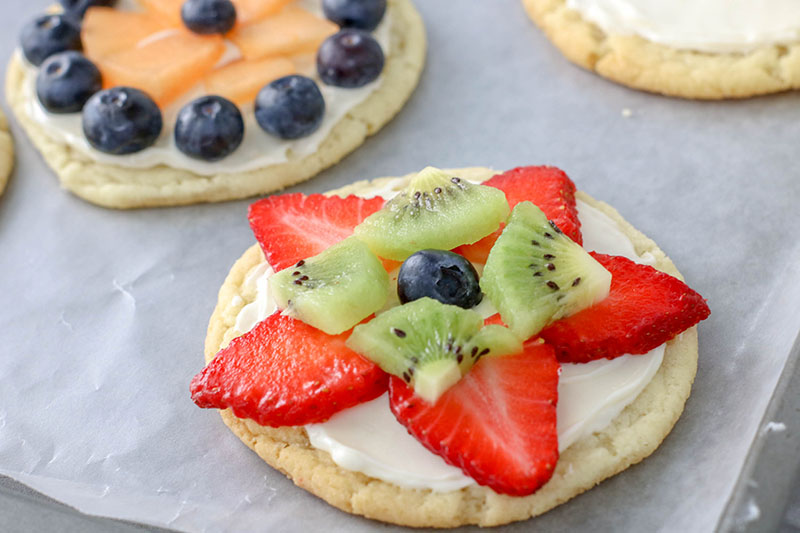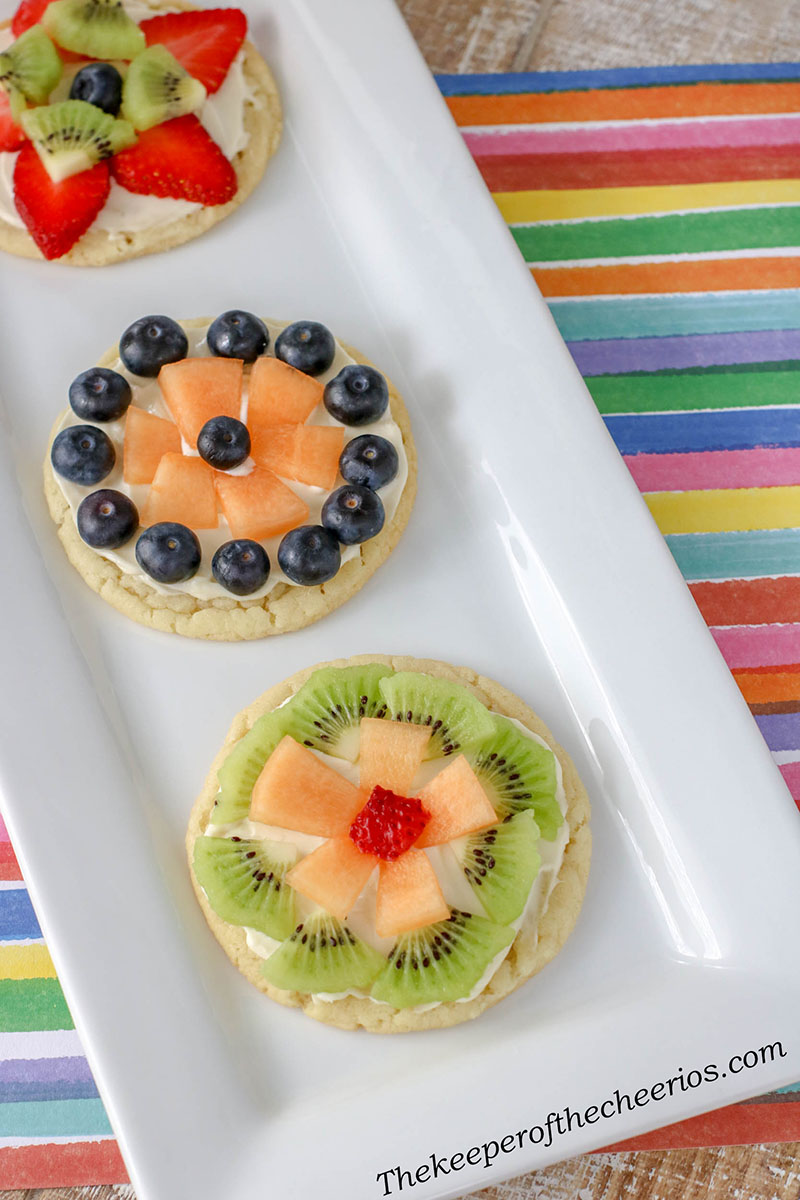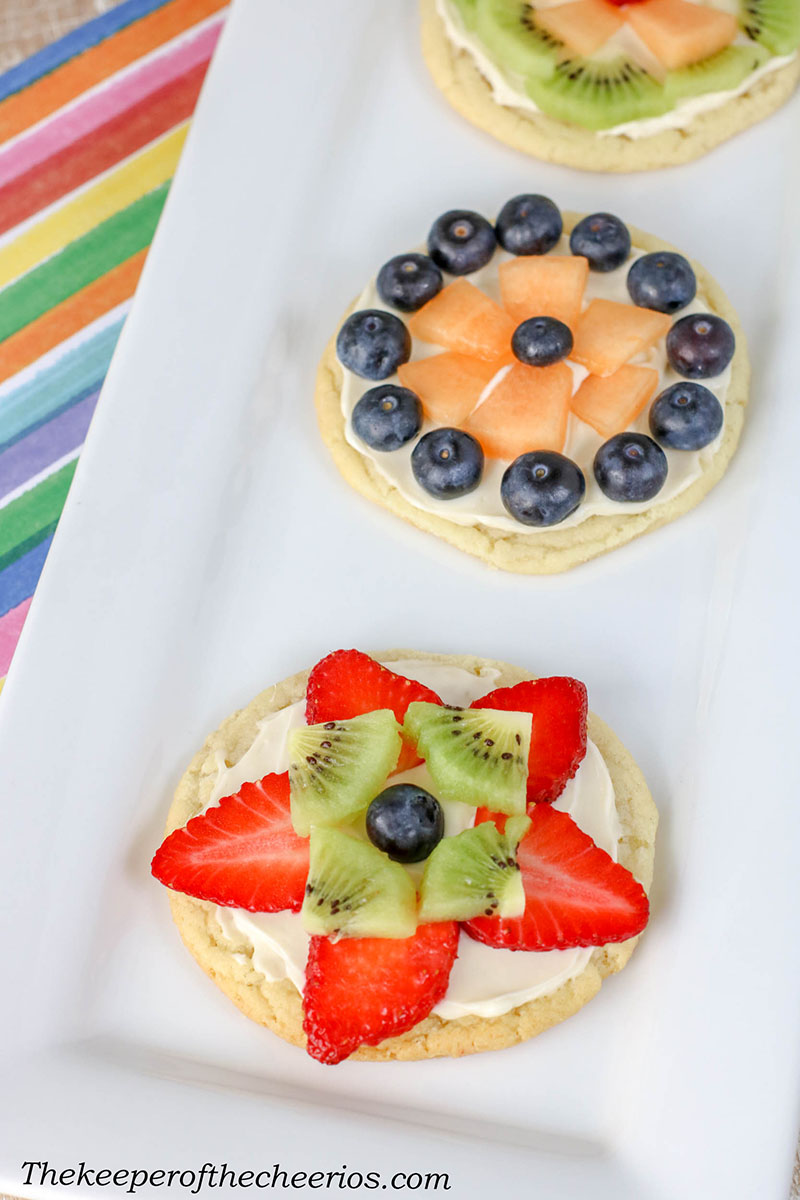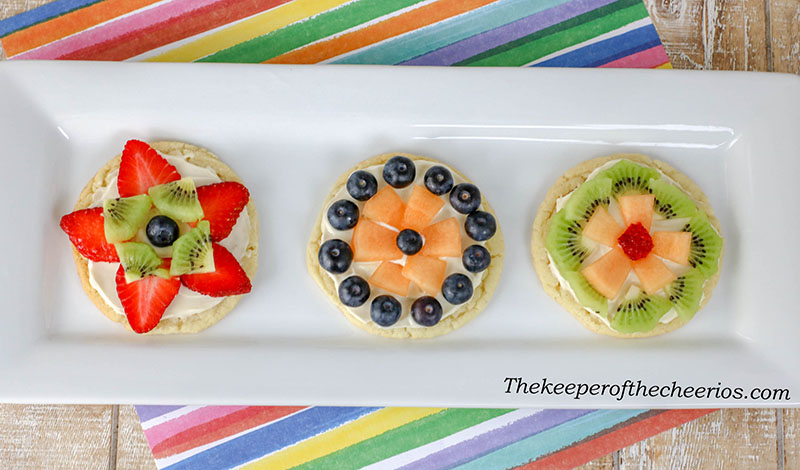 This post contains affiliate links br>