Cars Birthday Pom Poms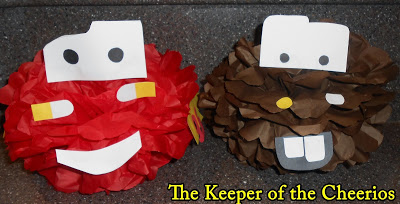 I made these cars pom poms for my nephews upcoming first birthday party- I used the same cutouts that I made for the cars bags (Cars bags post was on my works blog originally) I created a link for the cutouts below, so they are available to you to make the pom poms or bags. I hope you like them, they where lots of fun to create!
Supplies Needed: Tissue Paper and wire to make the pom poms (use any basic instructions found online to make your pom poms), white, red, yellow and black construction paper, scissors and glue.
Directions: I just used the same pattern cutouts that I used when making the Cars Bags (just use the lights, eyes and mouth for the pom poms) Link for pattern listed at bottom of post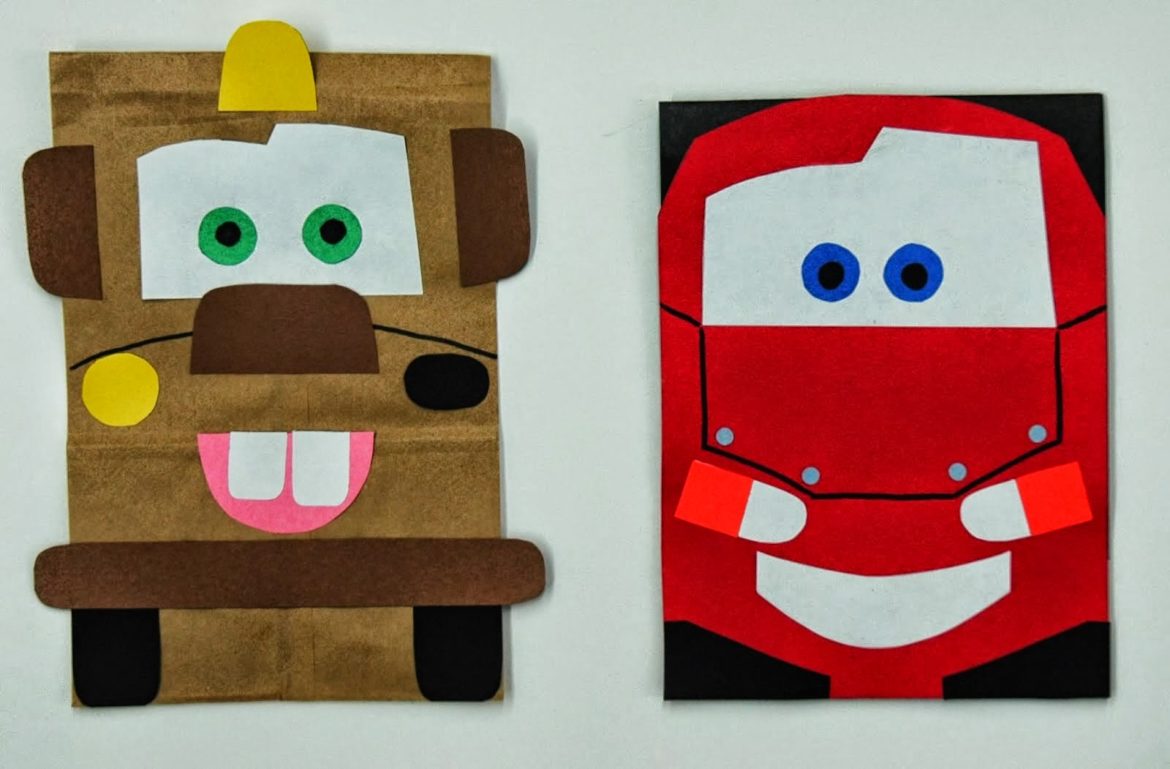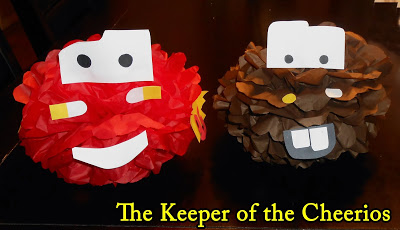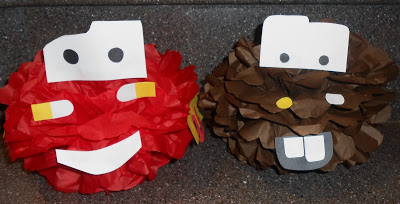 Cars Bag Cutout Pattern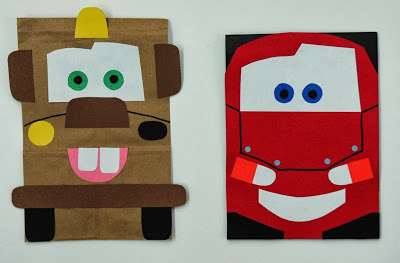 Main Post for Cars Bags
This post contains affiliate links br>