HOW TO TIE DYE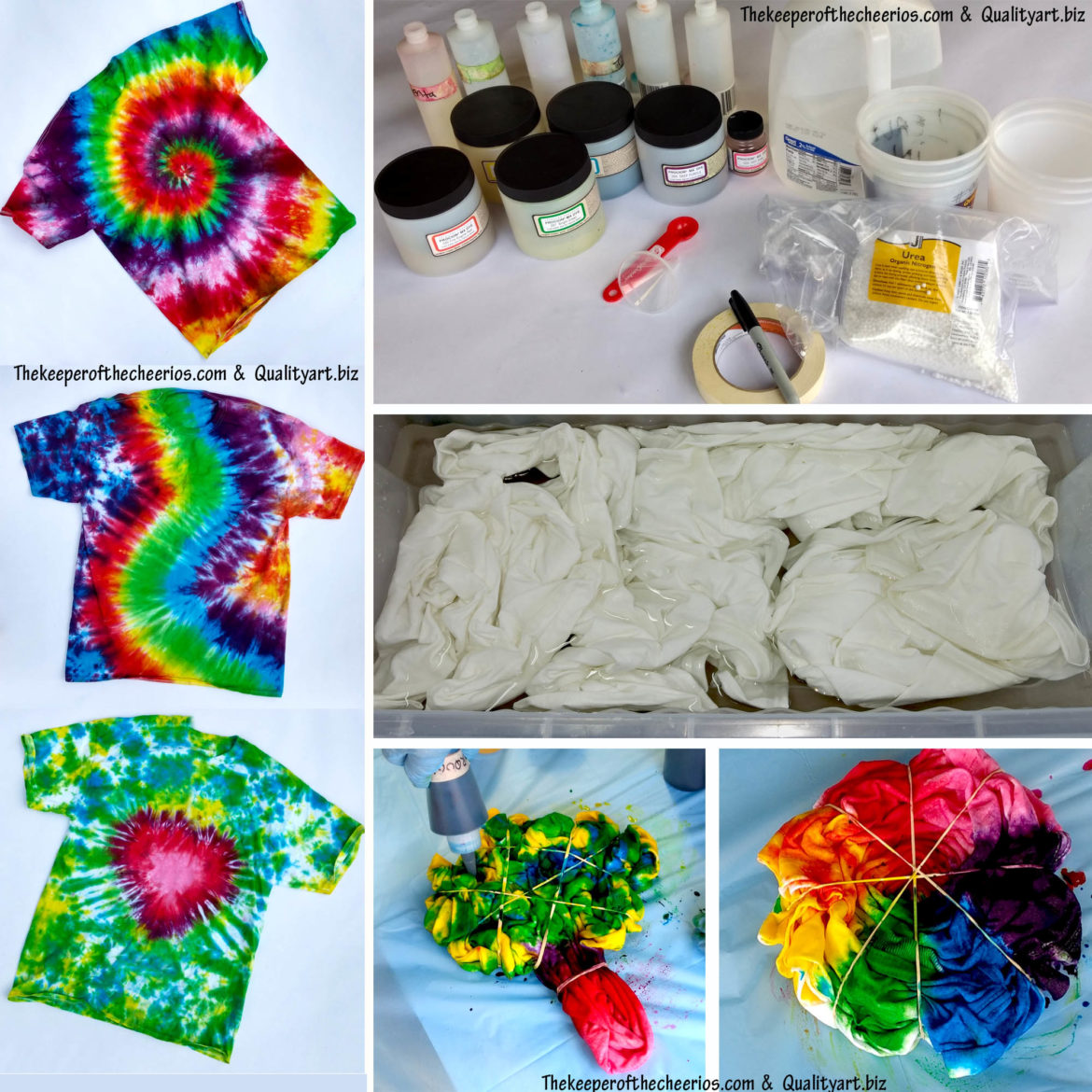 MATERIALS
Uria HERE
Soda Ash HERE
Bottles HERE
Tape and Marker (to label bottles)
Gloves HERE
Rubber bands HERE
White Shirt or other white piece of cotton clothing
Measuring spoon
Measuring cup
Stir Stick or spoon
Cup to mix dye in
OR MADE EASY TIE DYE KITS HERE
DIRECTIONS
Put on gloves
Thoroughly dissolve 1 cup soda ash per gallon of water. Soak fabric in the soda ash solution for at least 20 minutes. Then, wring out by hand.
Fold and tie fabric.
In 1 cup of tap water, mix 2 or more teaspoons of dye. Apply the dye to the fabric using a squirt bottle or other desired method, be sure to cover both sides of the item with dye. Be sure to not over saturate or it may cause the colors to bleed together
Cover fabric with plastic wrap and let stand for 12 to 24 hours in a warm place.
For rinsing: While wearing gloves, rinse the dyed fabric first with cool water, then with increasingly warmer water. After 3 or 4 rinses, when the water is nearly clear, prepare a soap soak. Use 2 to 3 gallons of very warm tap water and 1½ teaspoons of Synthrapol®. The fabric should sit in this soap bath for 5 to 10 minutes. Rinse 3 or 4 additional times with warm water.
Zig Zag Fold– Pleat the fabric in 1˝ or smaller folds rotating directions and bind.
Spiral – With the fabric lying flat, select a point and twist, spiraling the fabric around that point to make a bundle. Dye each section in pie-shaped wedges giving it a spiral look when the fabric is opened.
Heart Fold- fold the fabric in half, using a water based (non- permanent) maker lightly draw out half the heart from the fold outward. pinch fabric from to of the heart working your way down the line (gather and rubber band the lined section). Gather up the rest of the fabric by lightly bunching, bind the fabric together and dye.
FOR MORE DETAILED INSTRUCTIONS AND MORE DESIGN IDEAS see Jacquard Products website CLICK HERE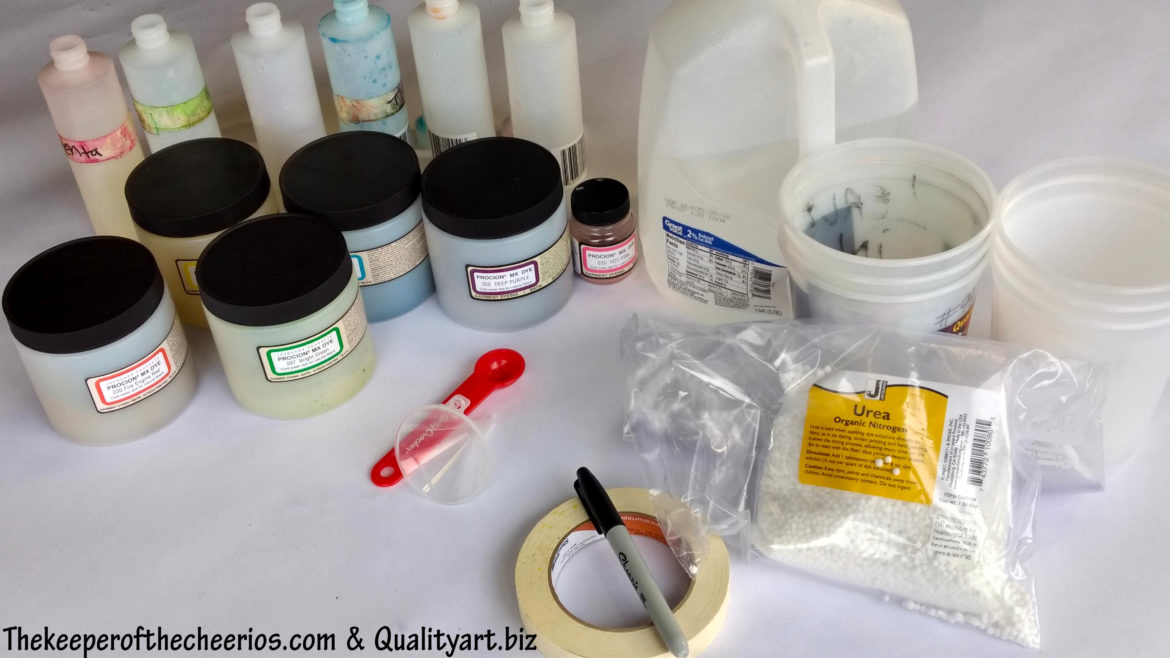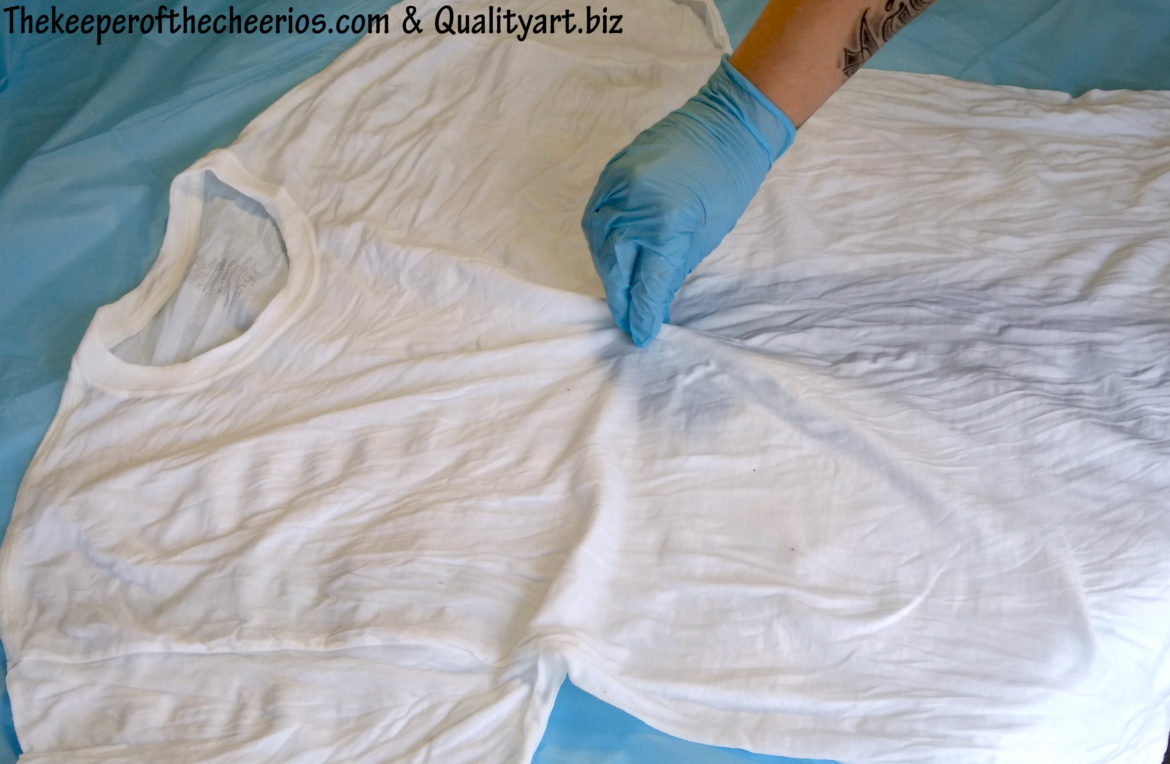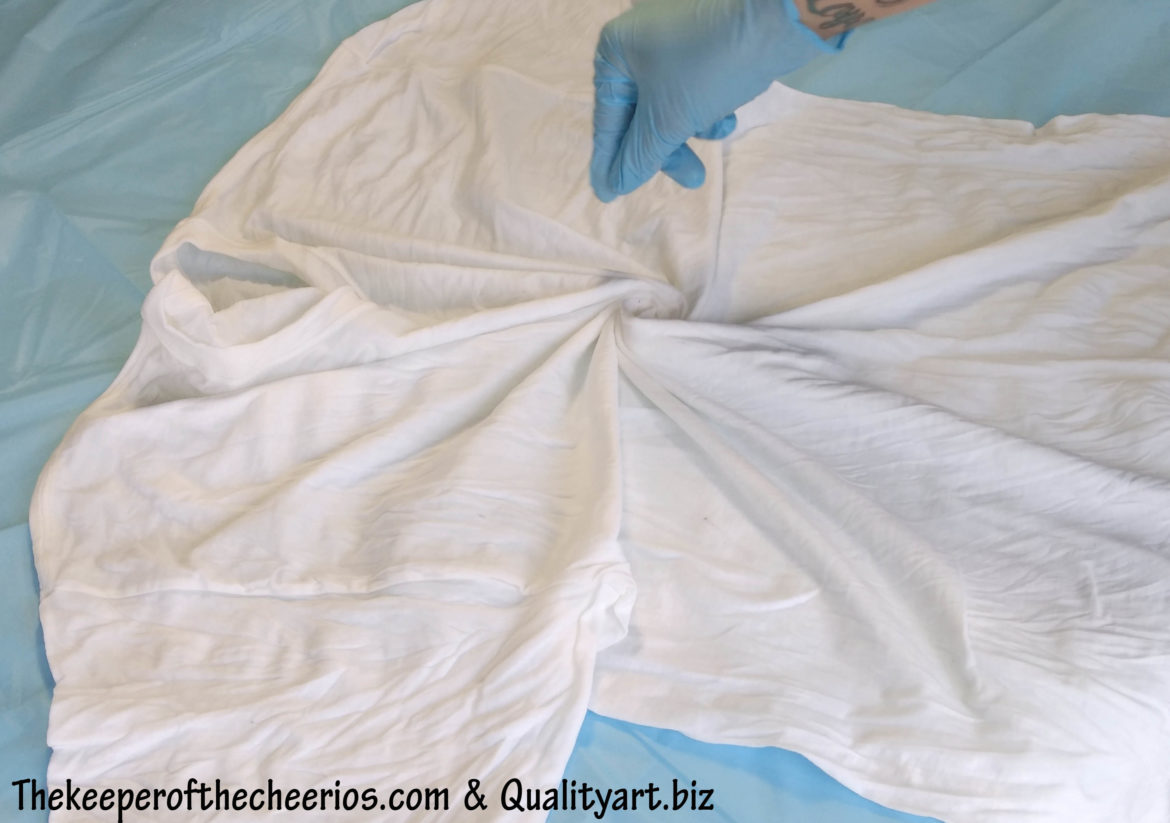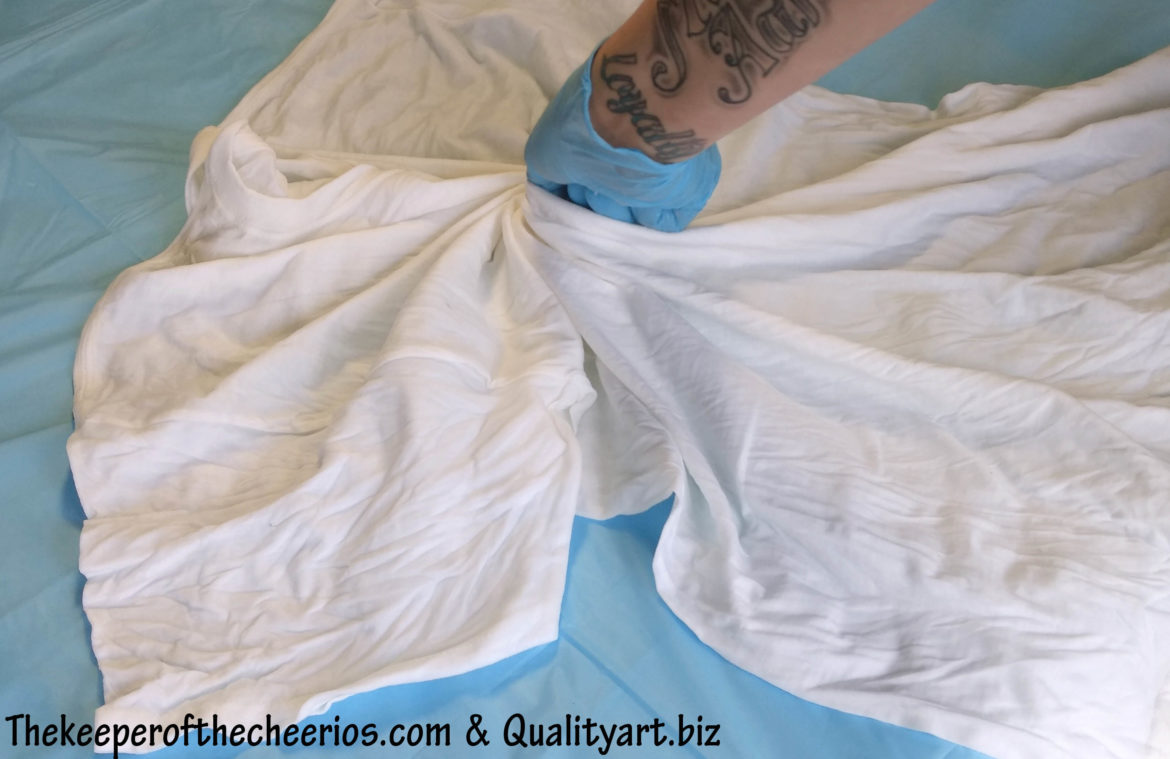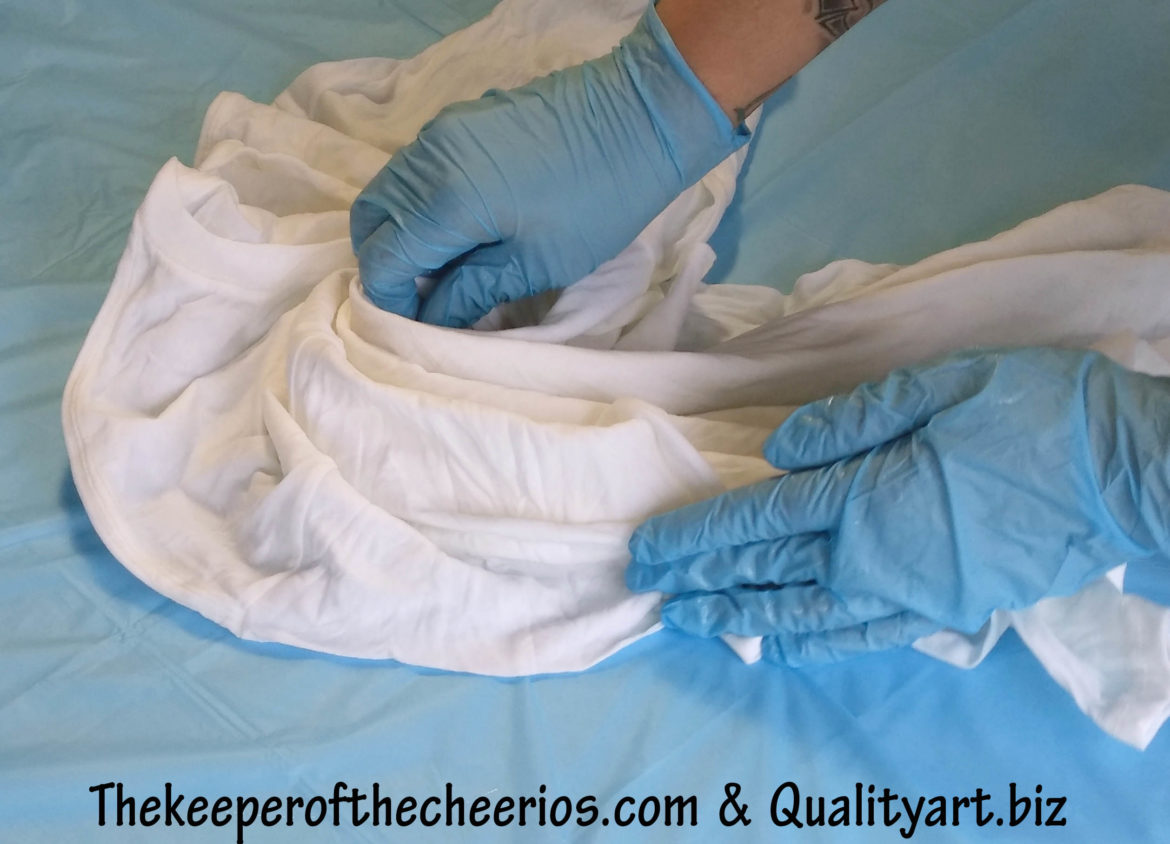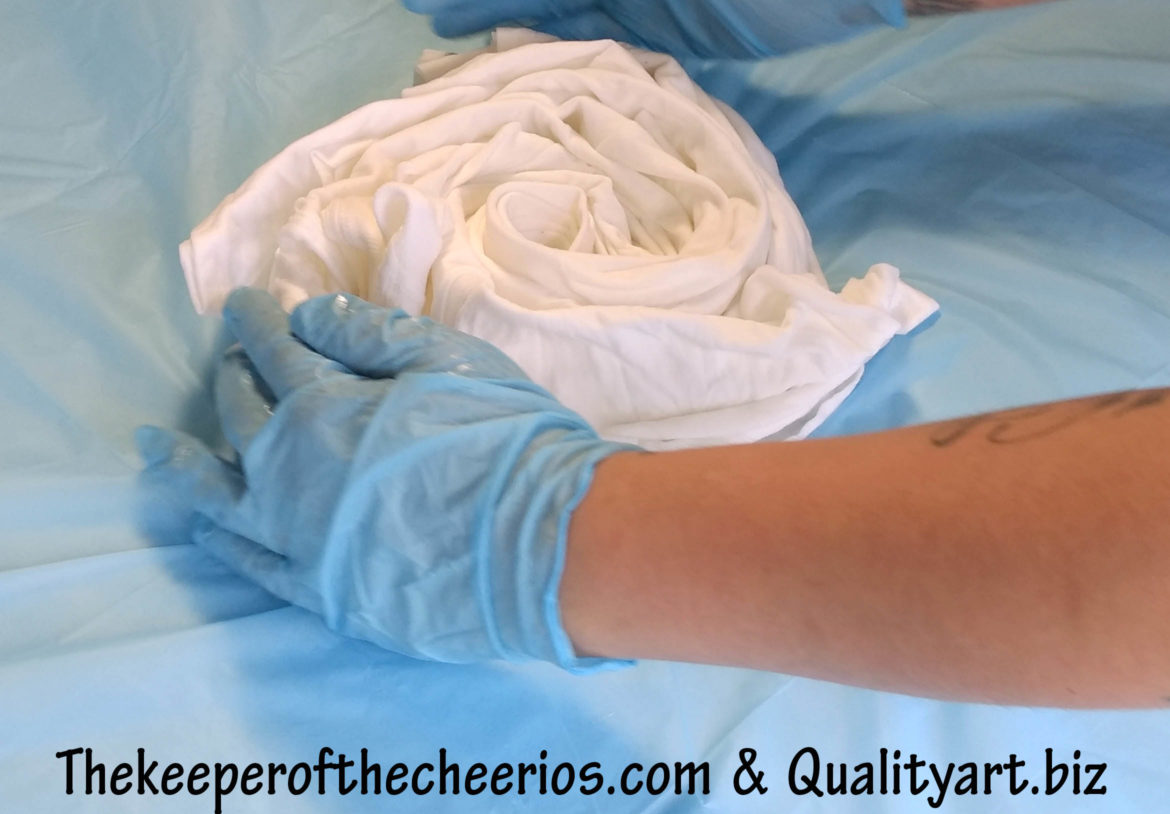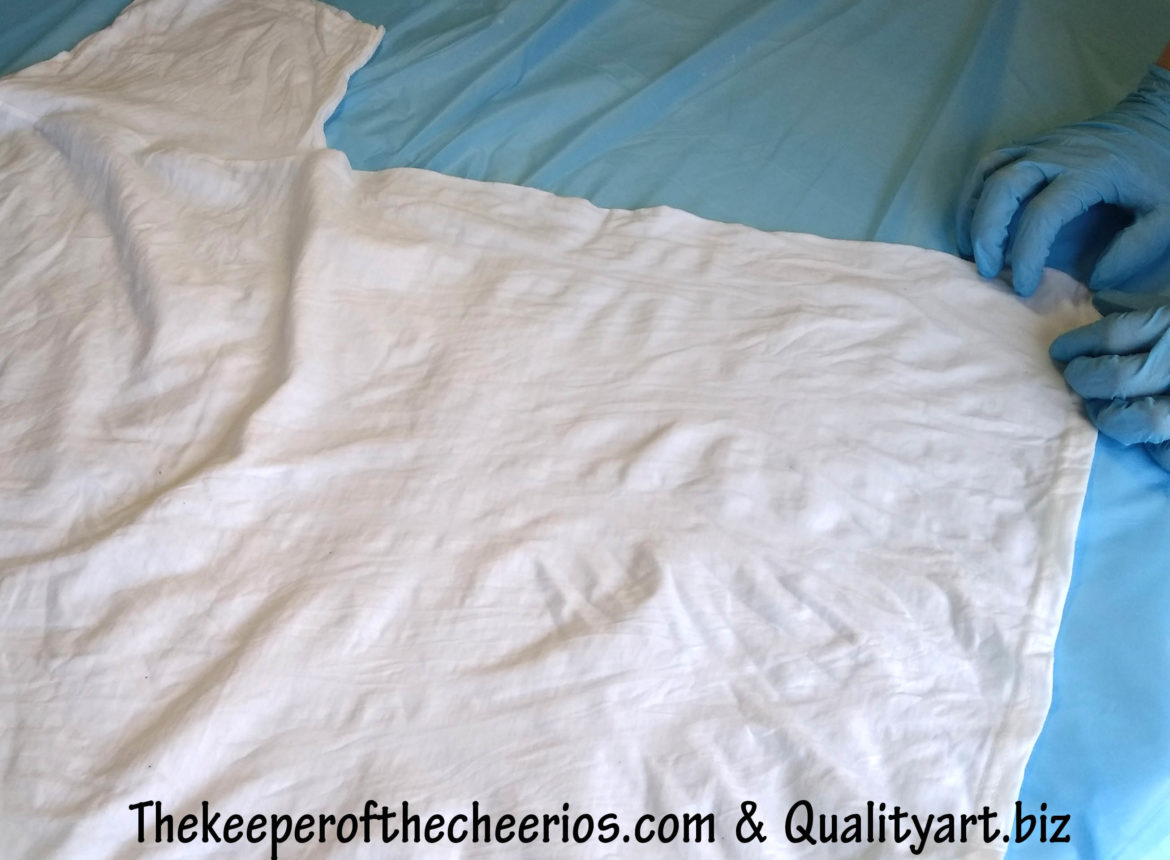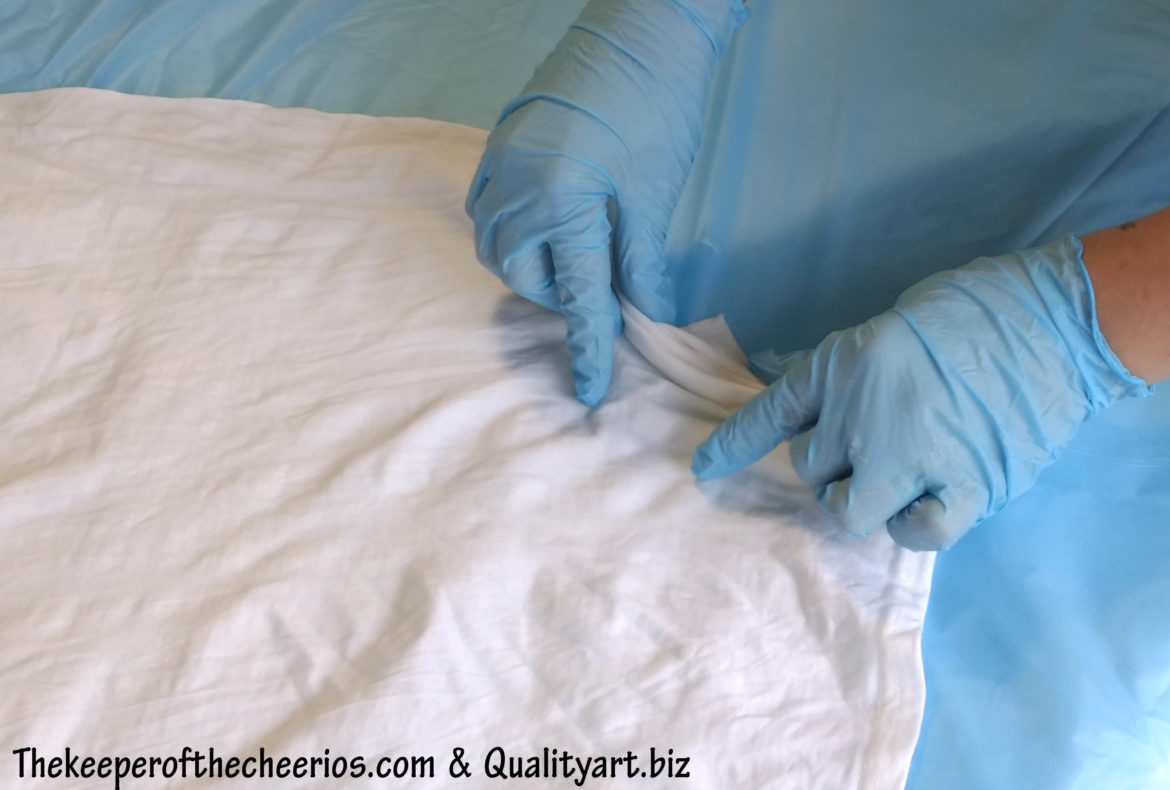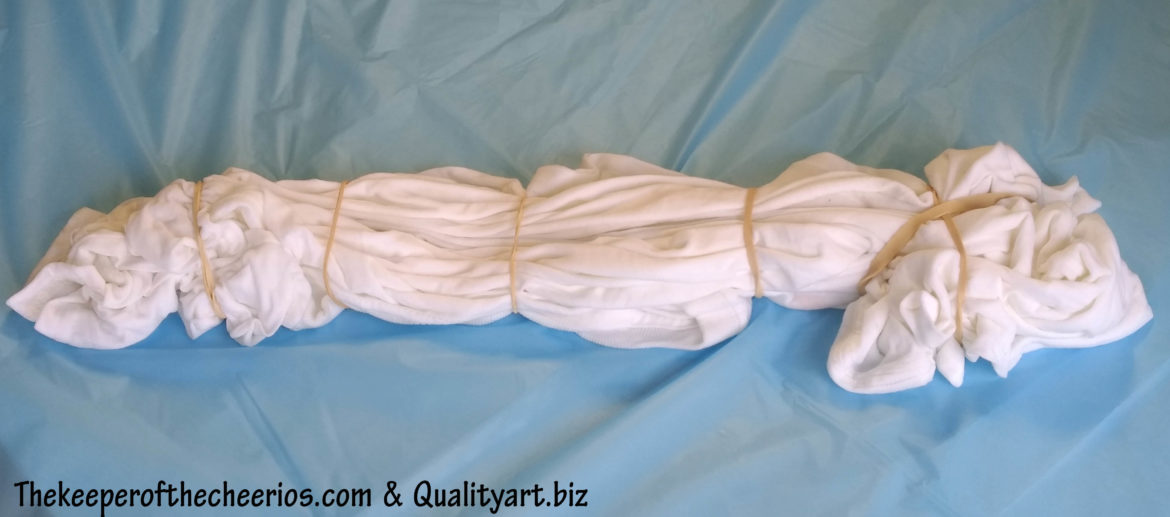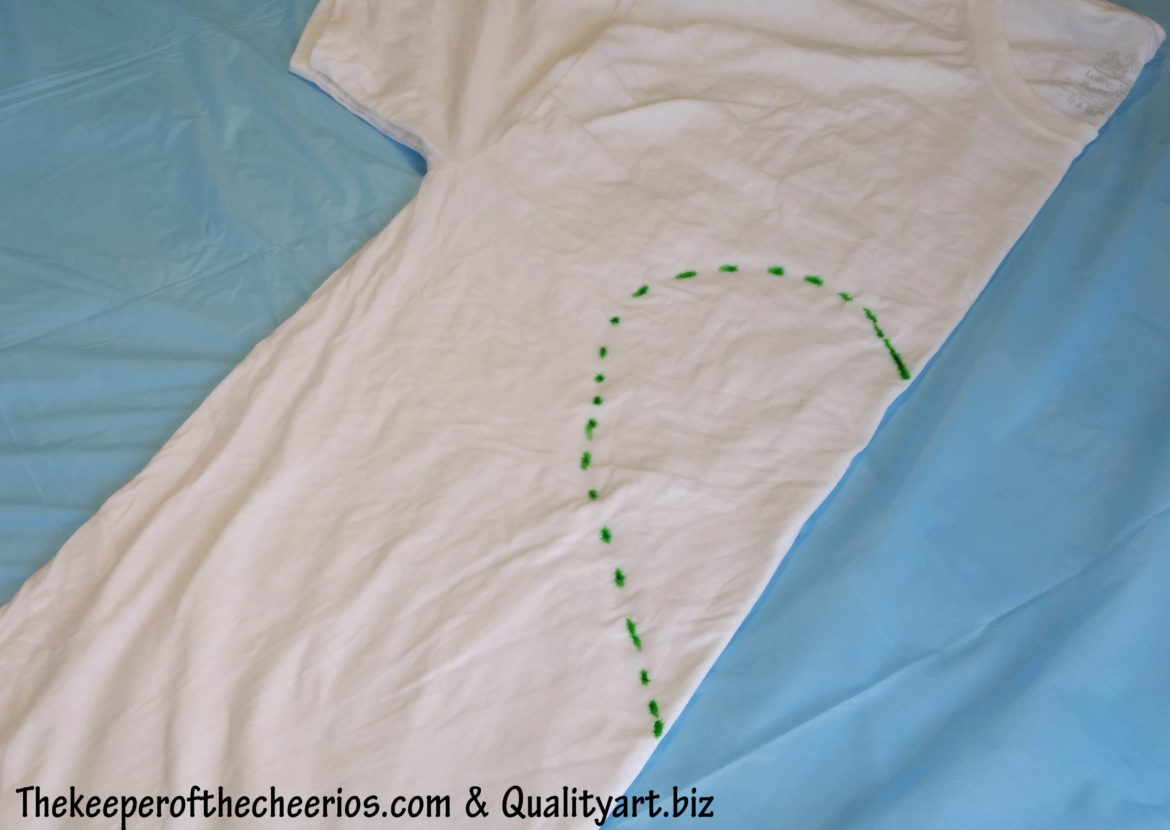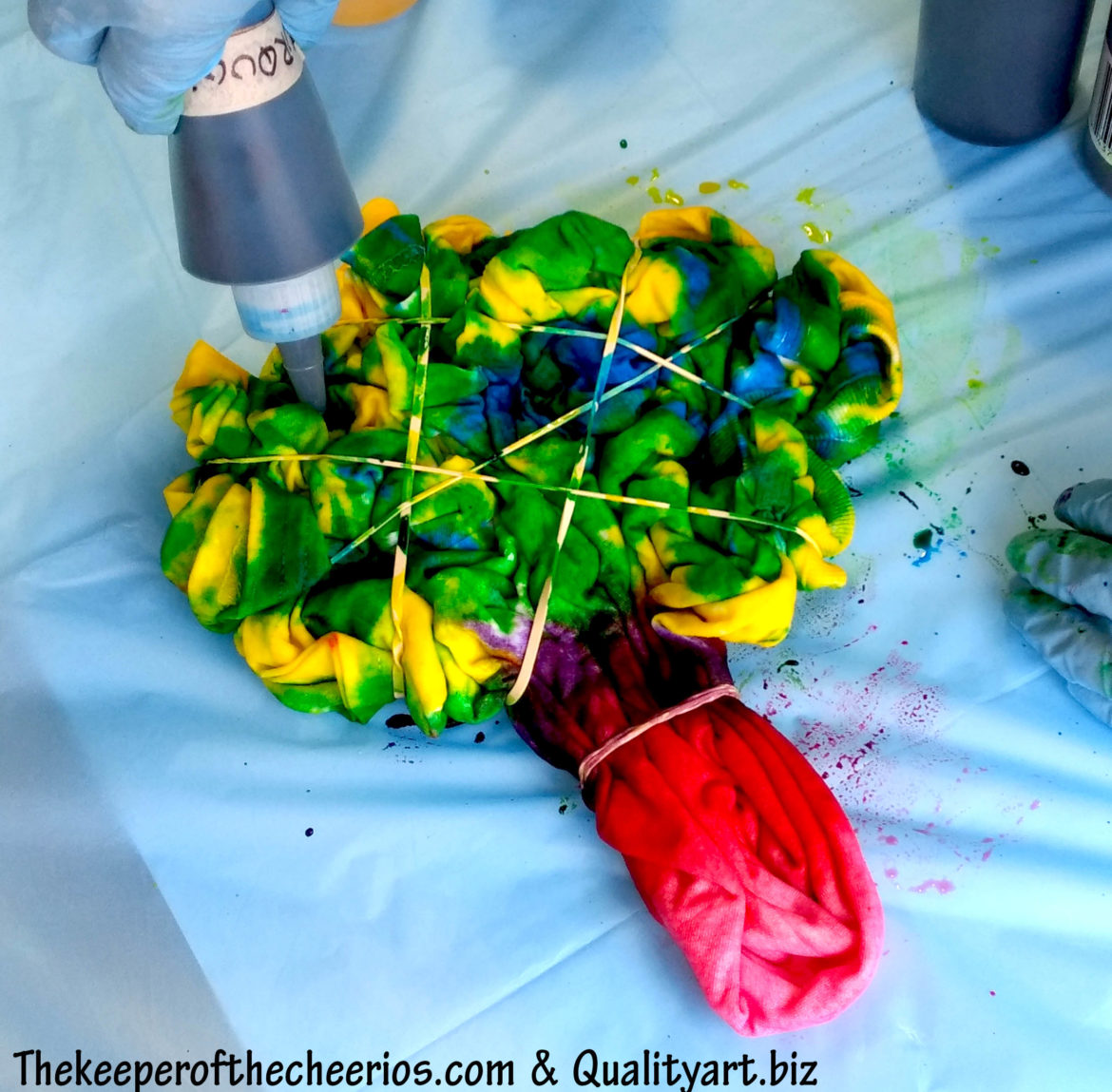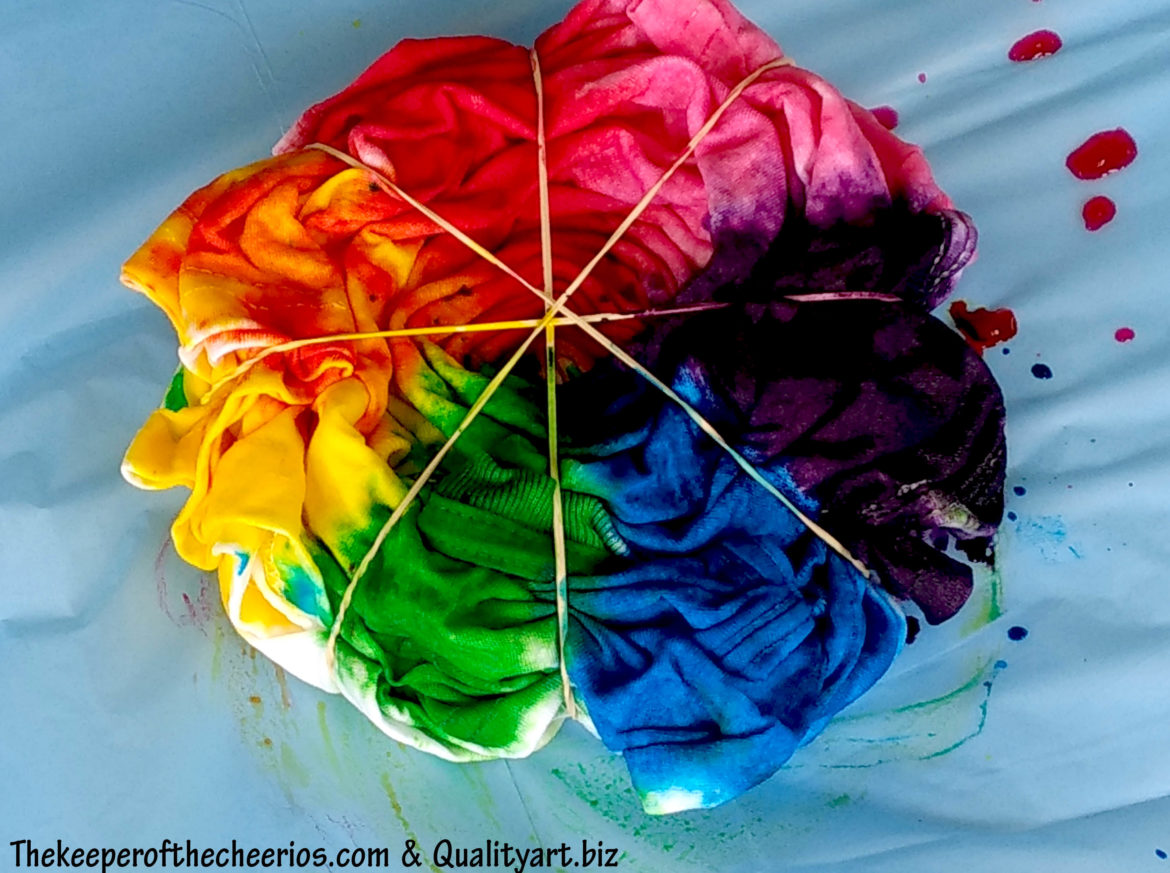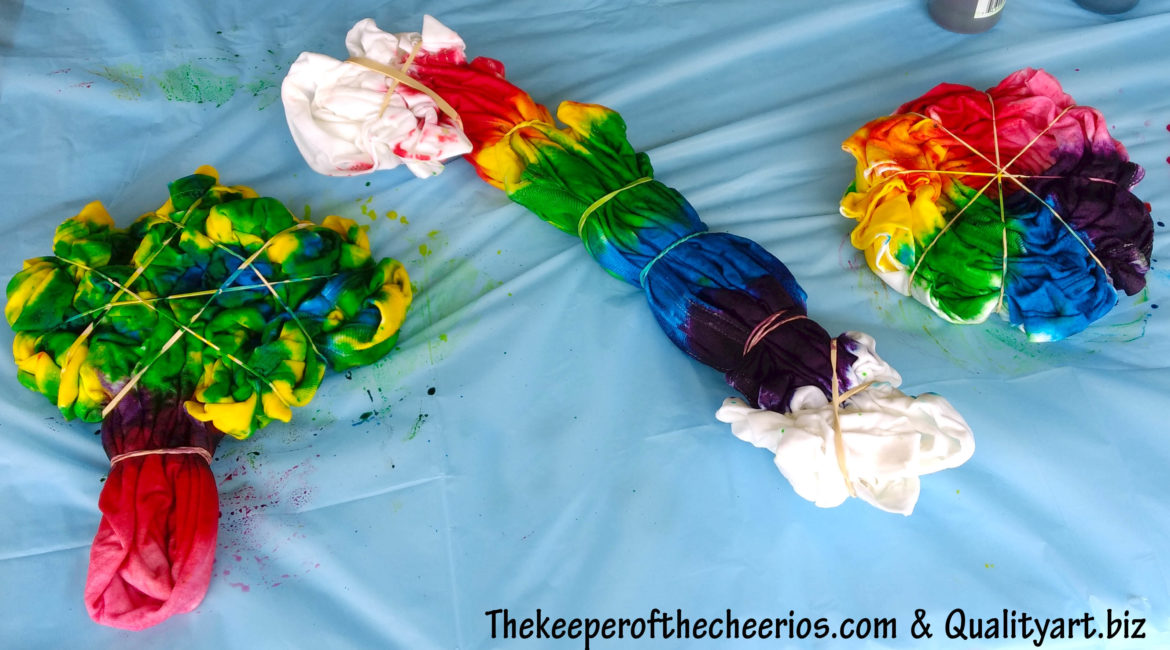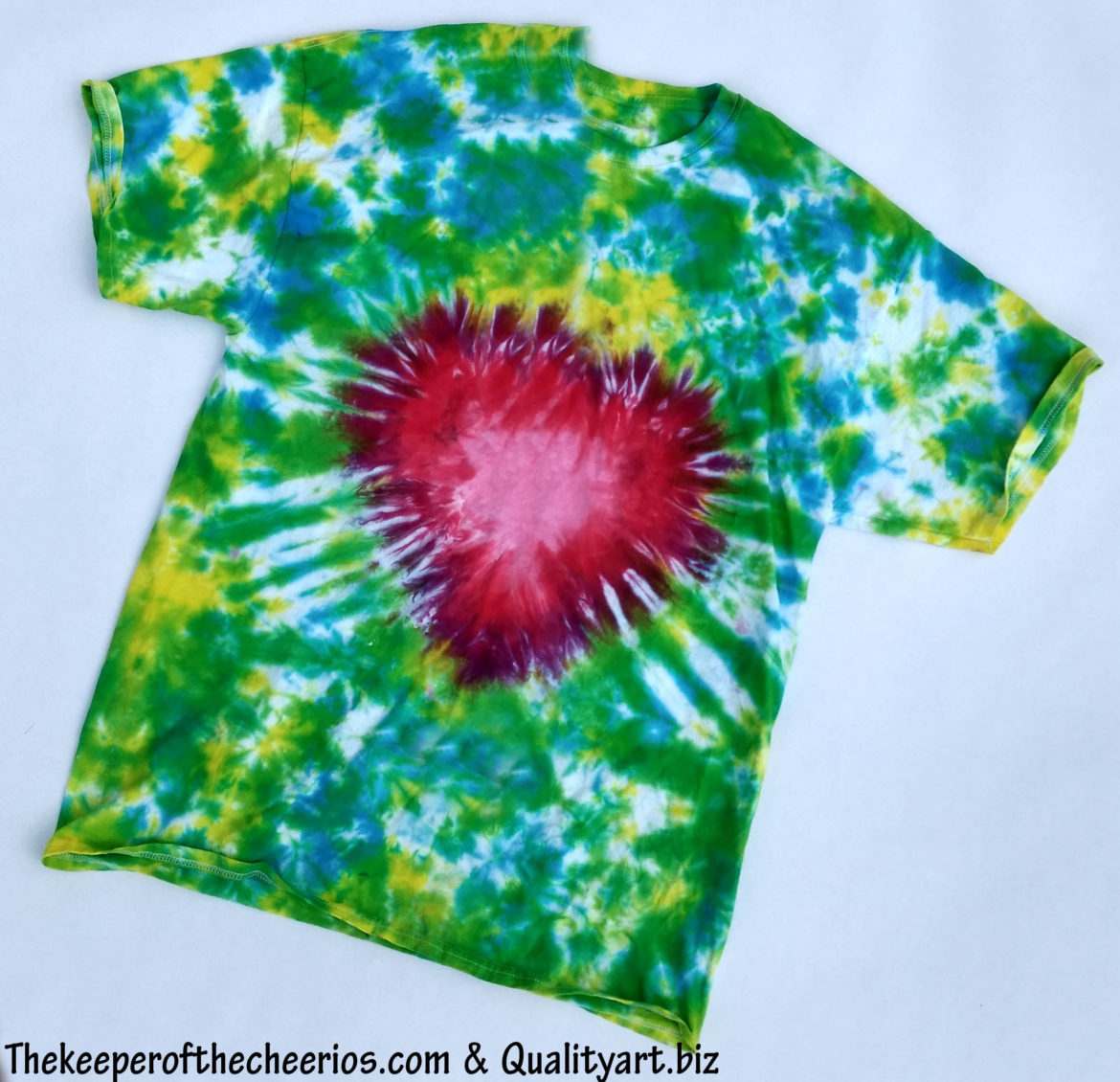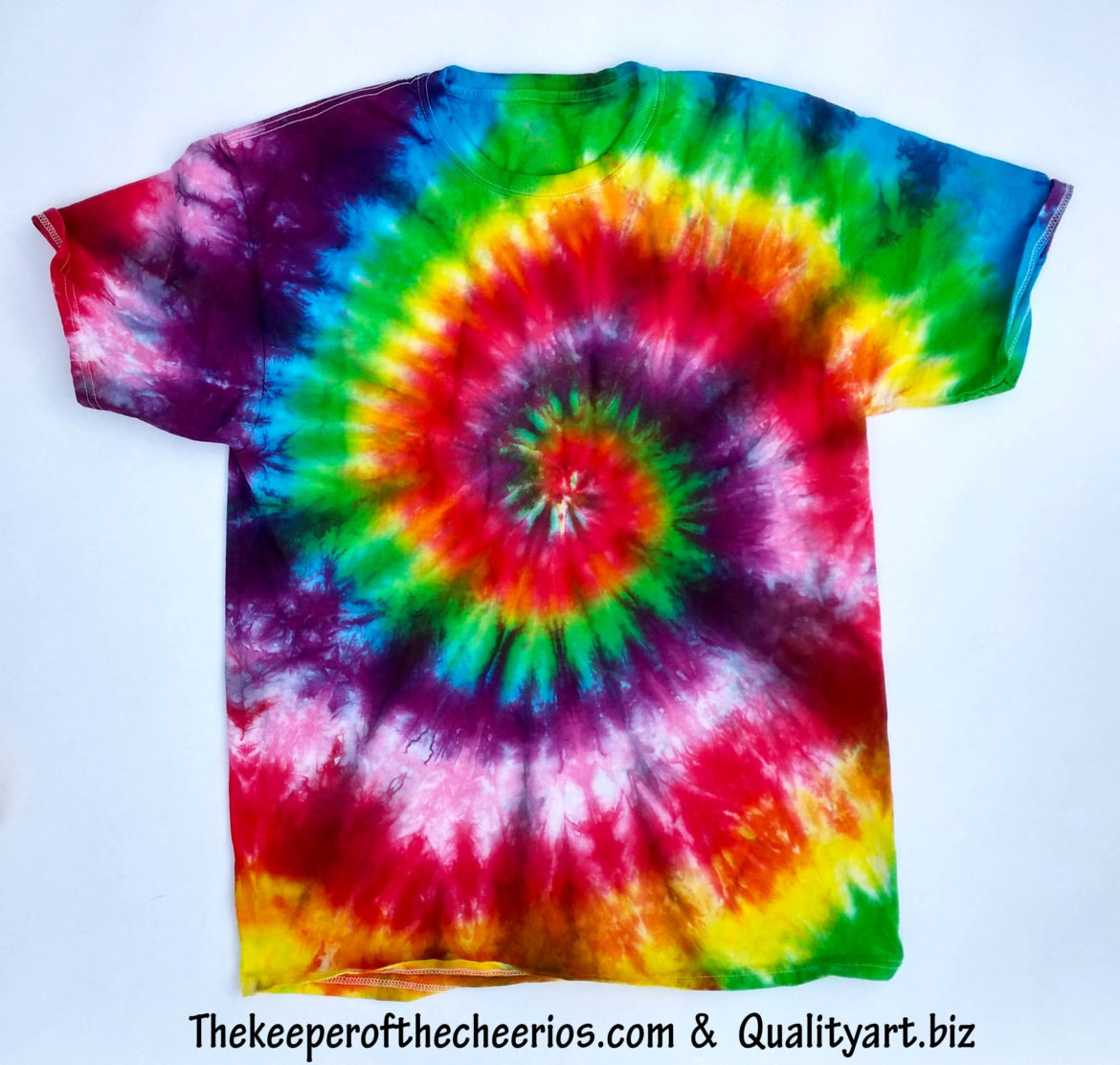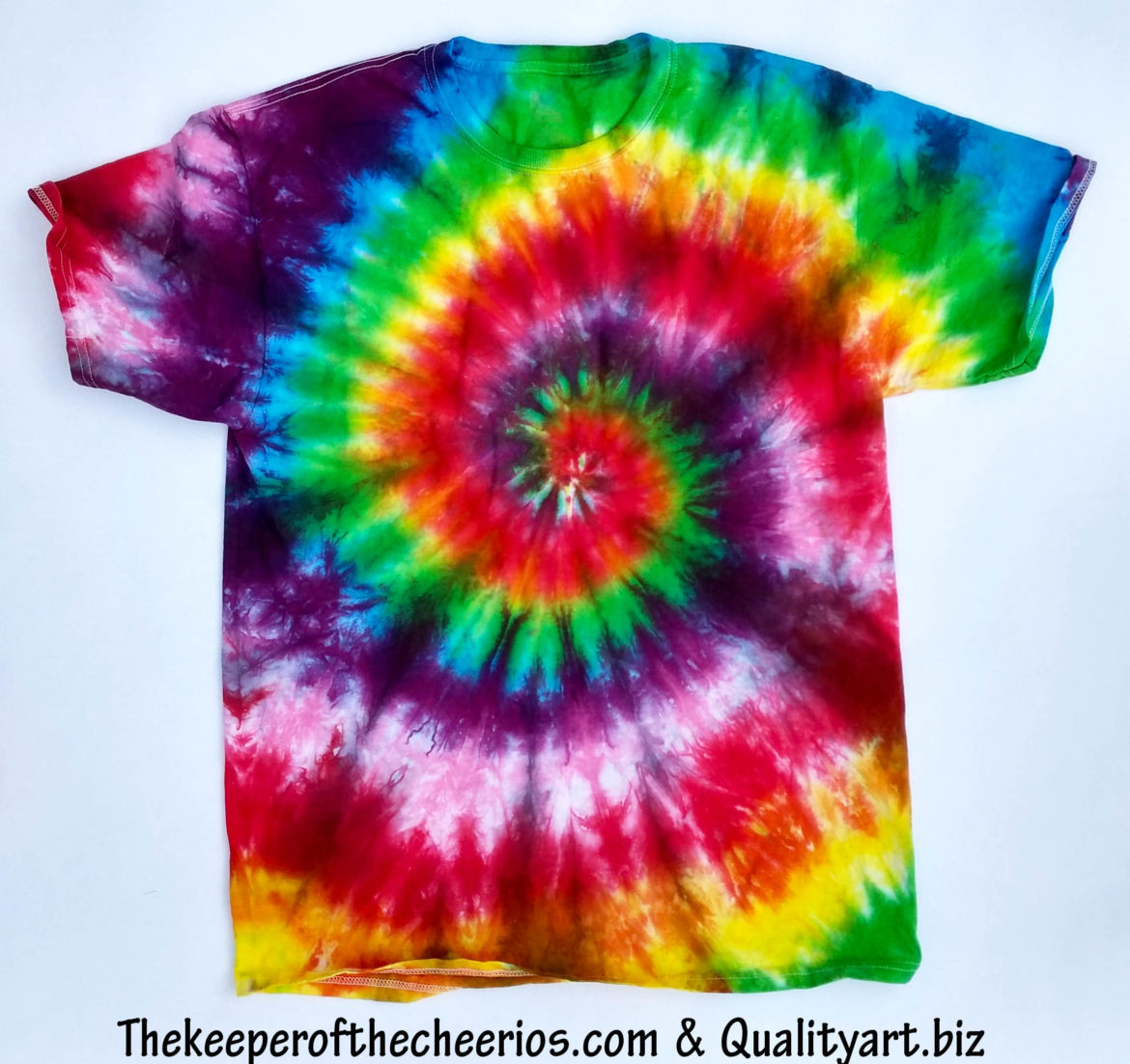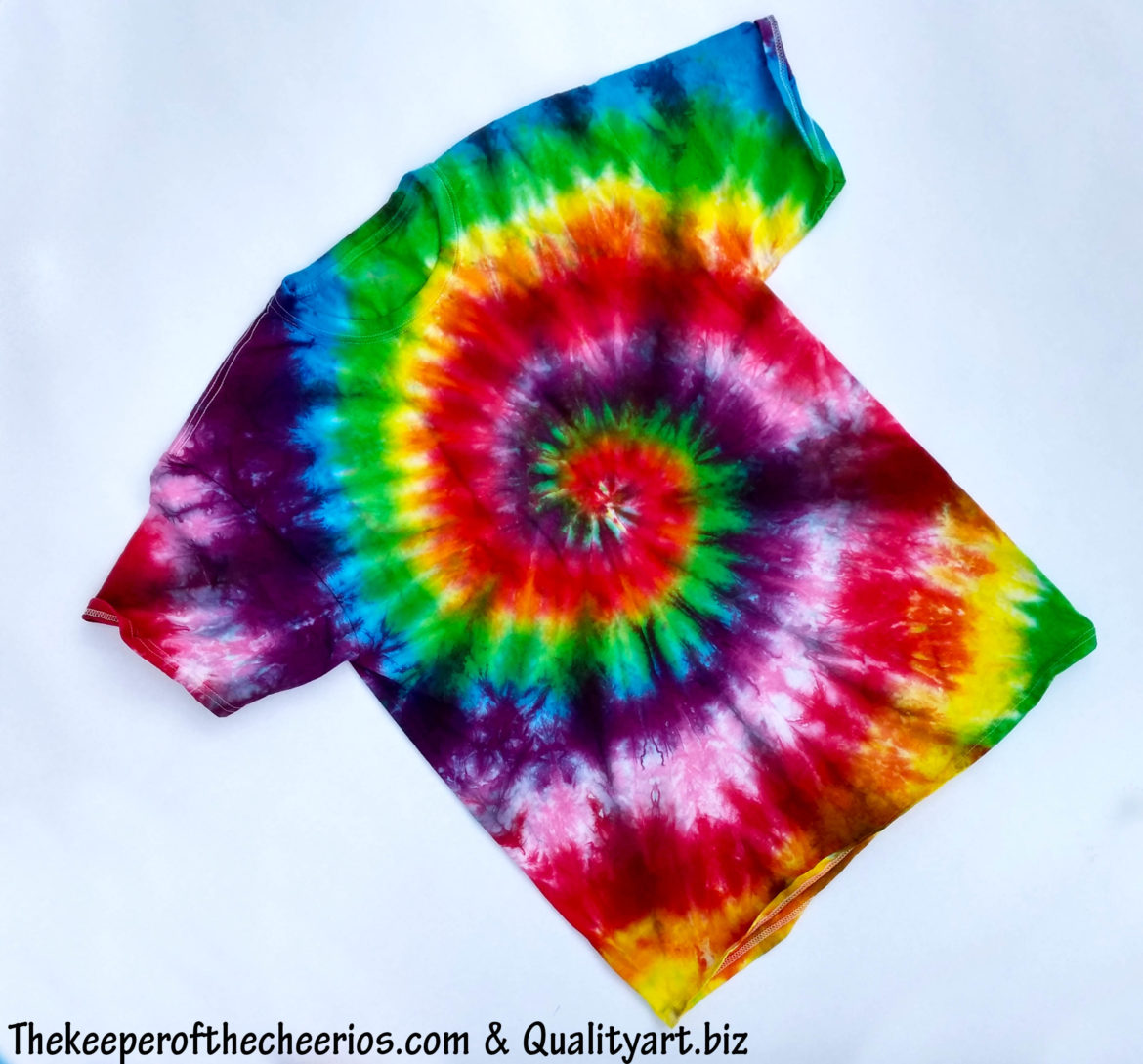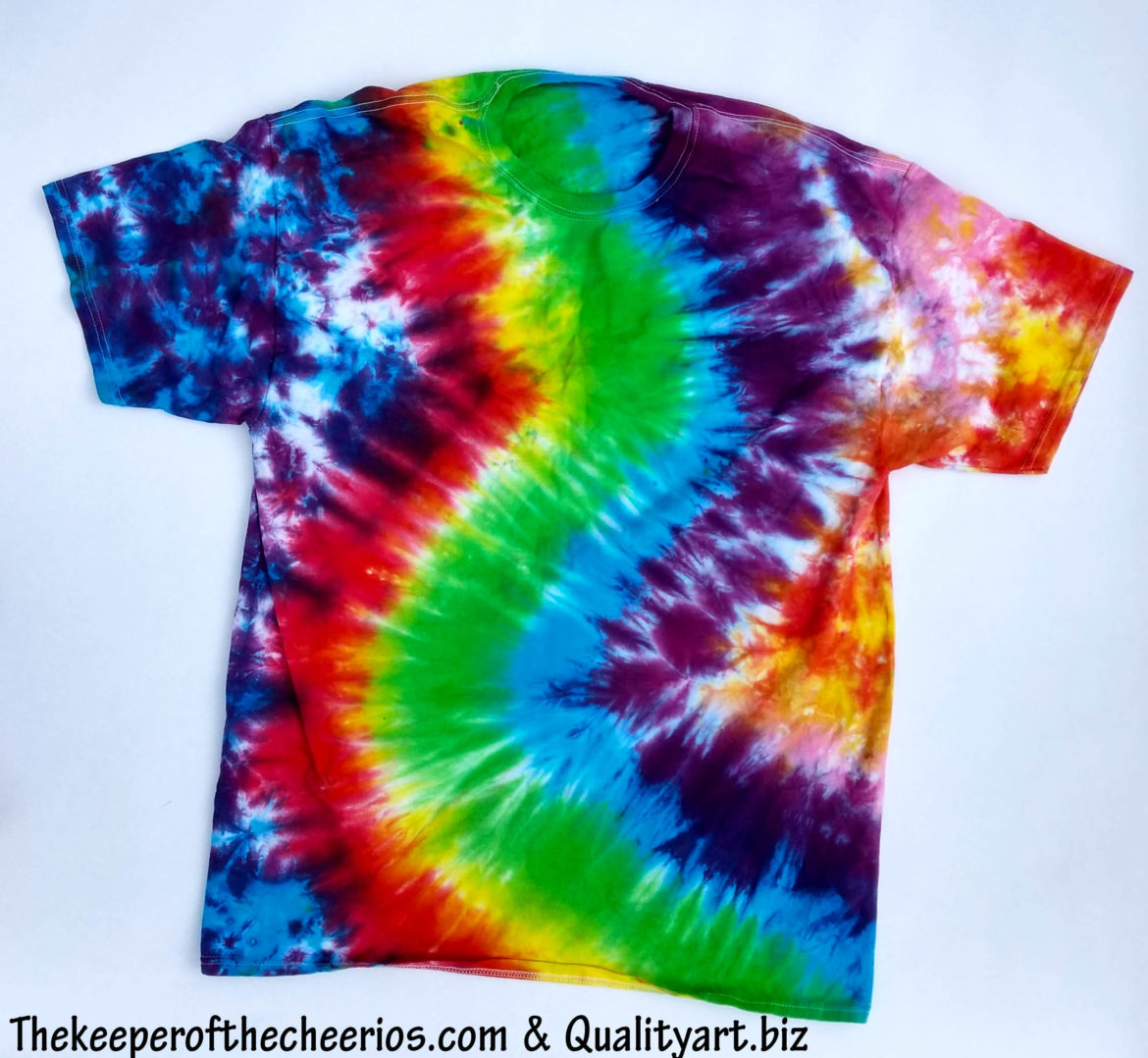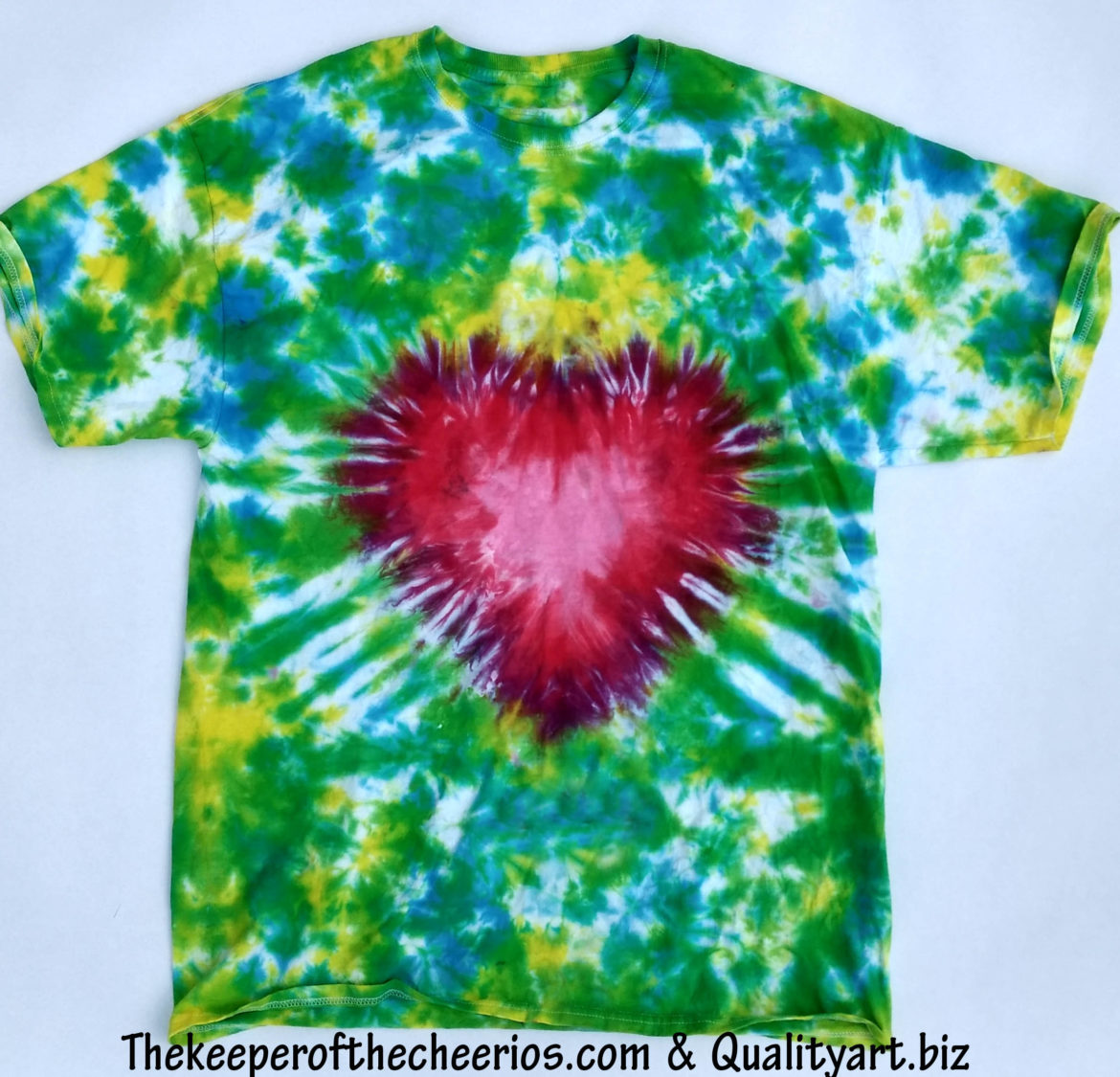 This Post Contains Affiliate Links


This post contains affiliate links br>