PVC Kiddie Car Wash – Slip and Slide Water Park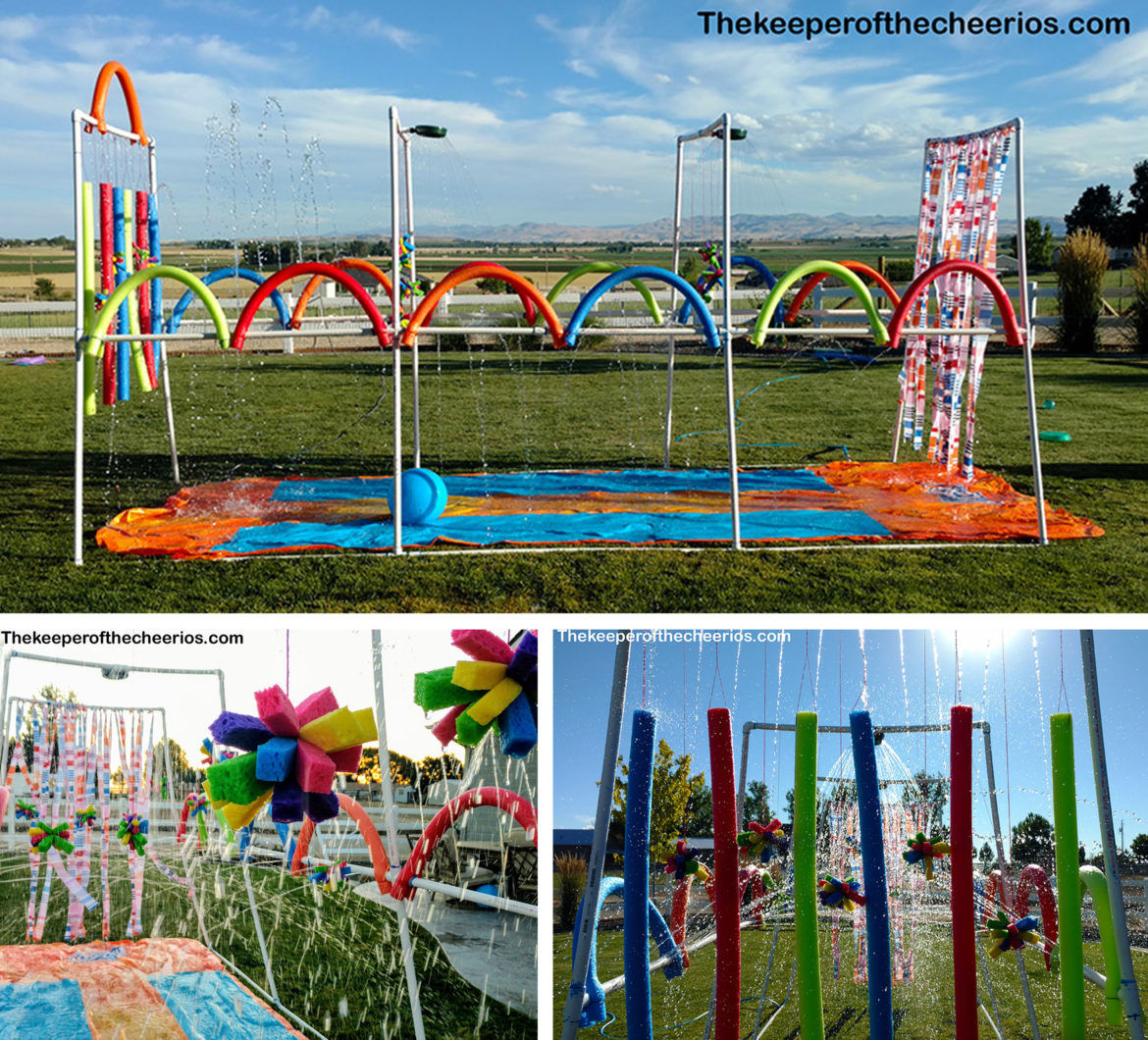 Materials:
4 each  4′ pieces 1″ PVC Pipe (top cross bars) or ( 2 – 4ft and 4 – 2ft  pieces if you are doing 2 sprinkler attachments)
12 each 5′  pieces 1″ PVC Pipe (6- side cross bars and 6- bottom cross bar supports) 
16 each  3′ 6″ pieces  1″ PVC Pipe (arch way/ side pieces)
4 each 1″ threaded PVC T-joints 
1 to 2 each hose adapters
Pool noodles- we used about 20
Lots of sponges
Plastic table cloth, shower curtain or vinyl table cloth (bright color)
Strong string
drill and small drill bit
tape measure 
PVC Adhesive (this is not required but recommended for long term use)
Optional – slip n slide
Directions
Begin by prepping all of your pieces, if you do not have the pvc cutters the store will sometimes cut the pipe for you
Refer to image below for assembly
Once assembled you will want to drill your holes- first begin by checking out how much water pressure you have.
Attach your hose and turn on to see how much pressure is coming through your 2 sprinkler heads, if you have an abundance you can start drilling your holes
Start by drilling several small holes in 1 to 2 of your other top braces or your side braces- check your water pressure between each section to see if you can add more
We had 2 hoses attached (see image below) with a lot of water pressure so we where able to have 2 sprinkler heads and holes drilled in both the other top braces and all 6 side braces
Next begin to decorate- we added pool noodles up and down each side and hung them from the front entrace
We also hung sponge bombs across the top braces- make them by cutting up several sponges and tying the pieces together with a string in the center about 8-9 1″ wide pieces
Lastly we cut up a vinyl table cloth and tied the pieces to the last top brace 
Optional- since we placed ours in the grass we laid out a large slip n slide down the center for the kids to slide through the car was on
Extra tip: we found that the weight of the water running through it made it want to tip so we pushed out the side legs so it had almost a bowing affect or an A frame look and this balanced it out and made it stable. For extra stability if using it in grass add ground steaks to hold in place.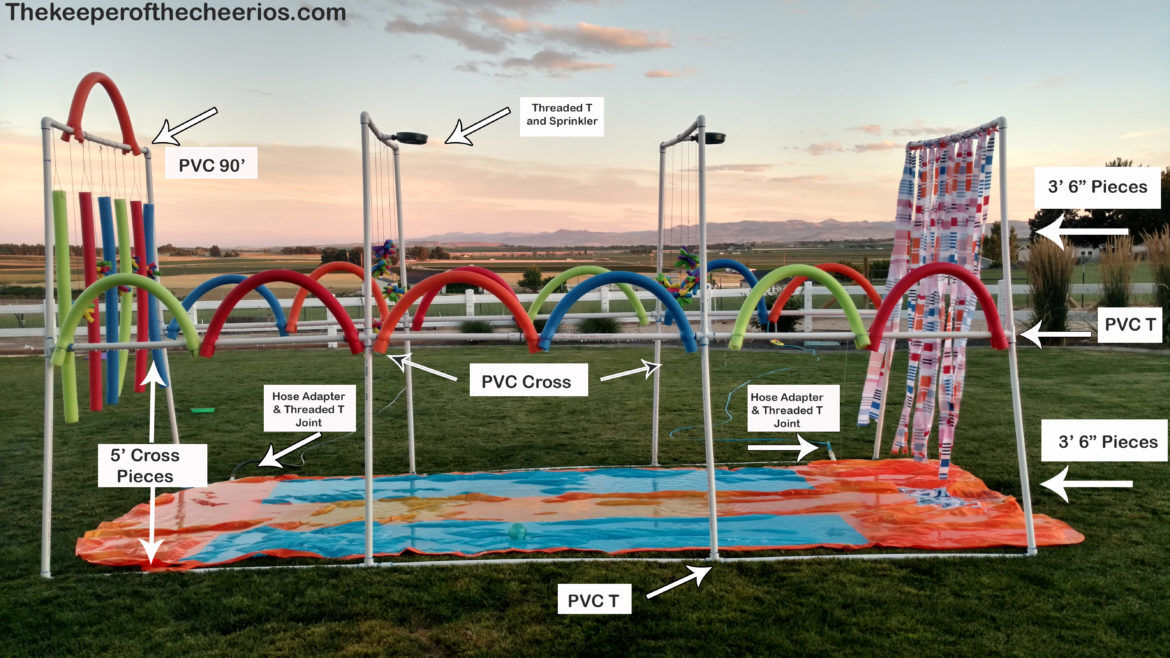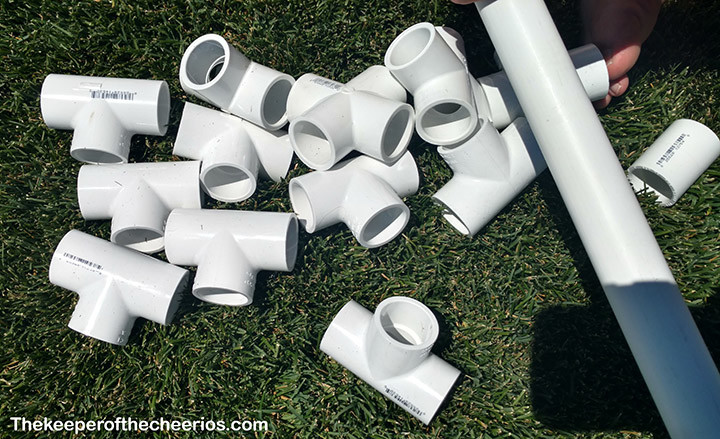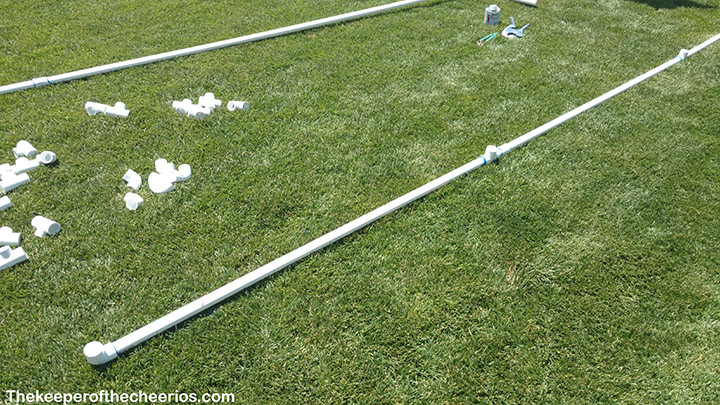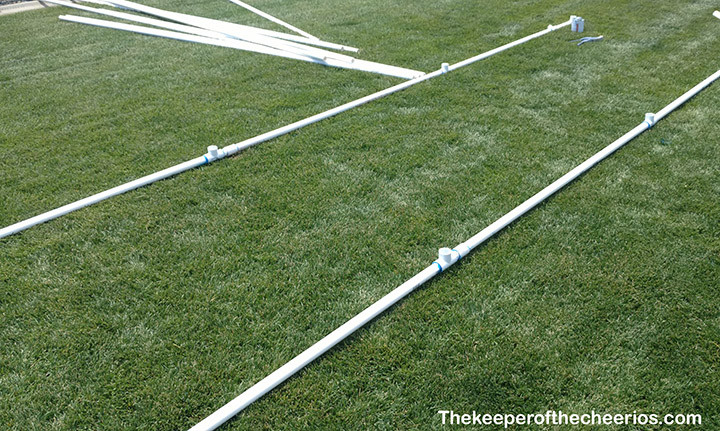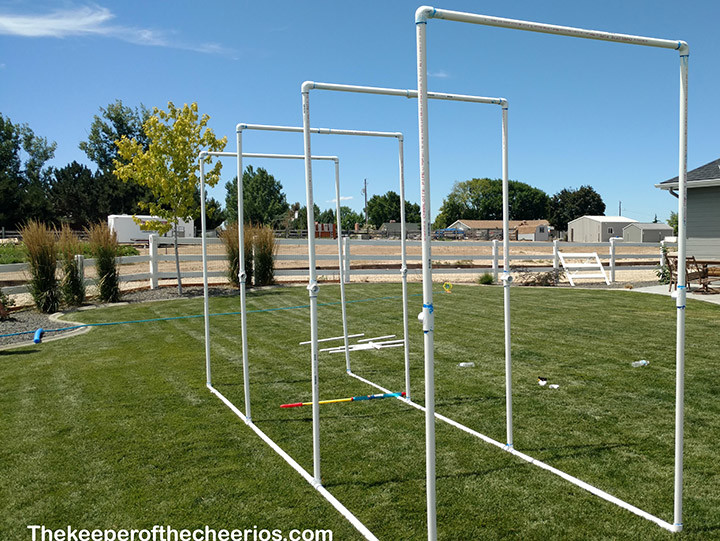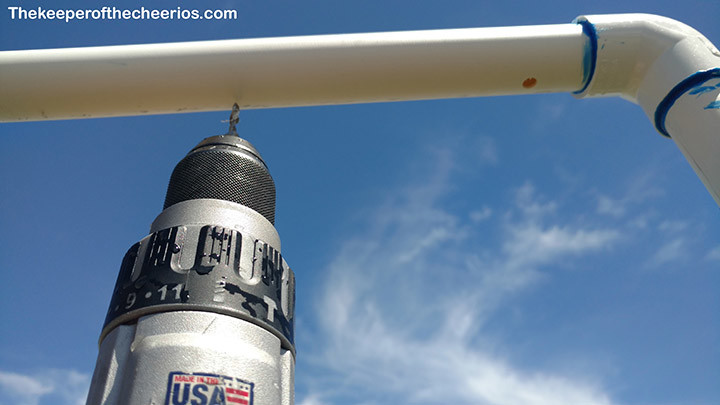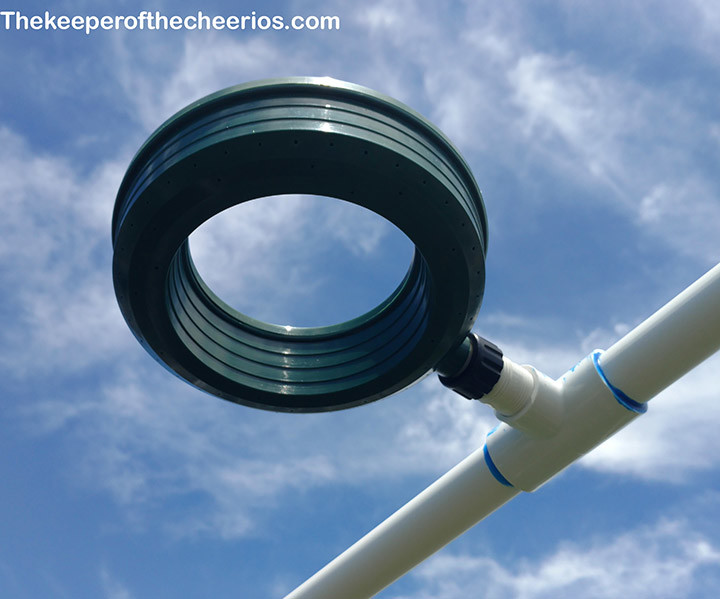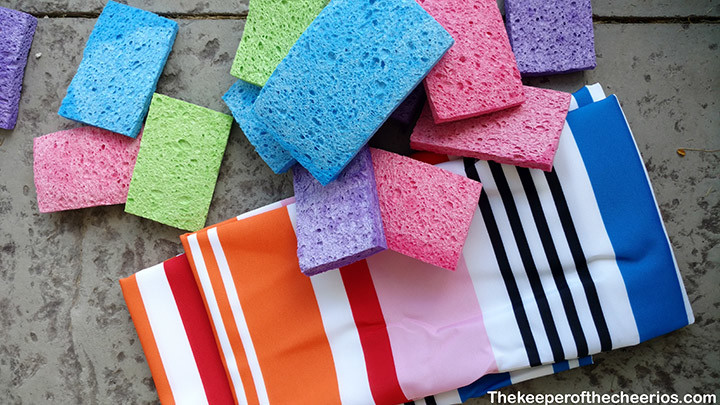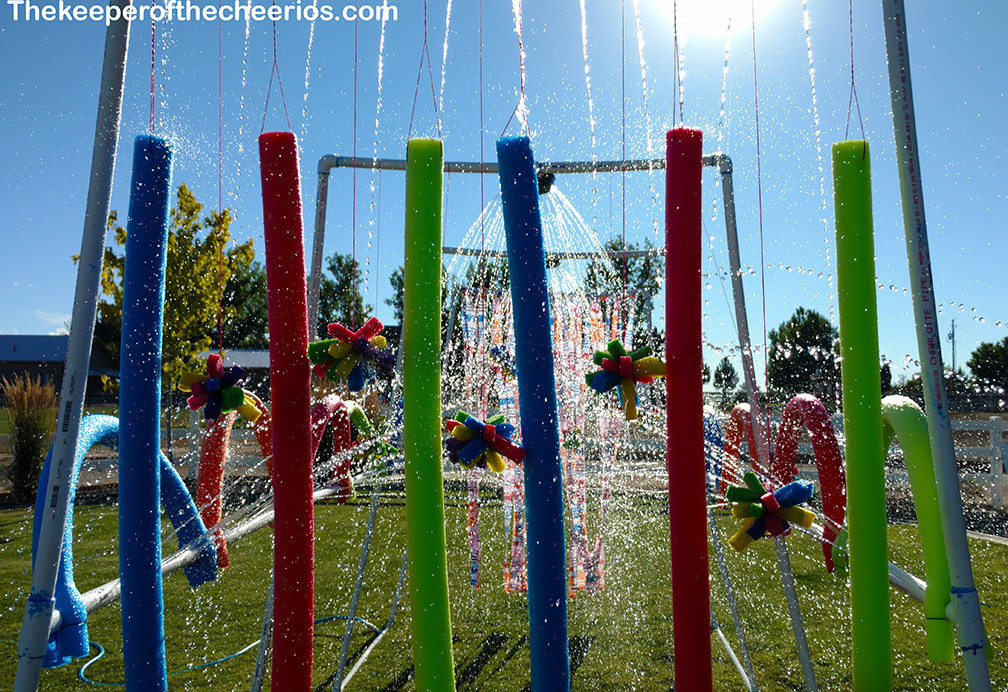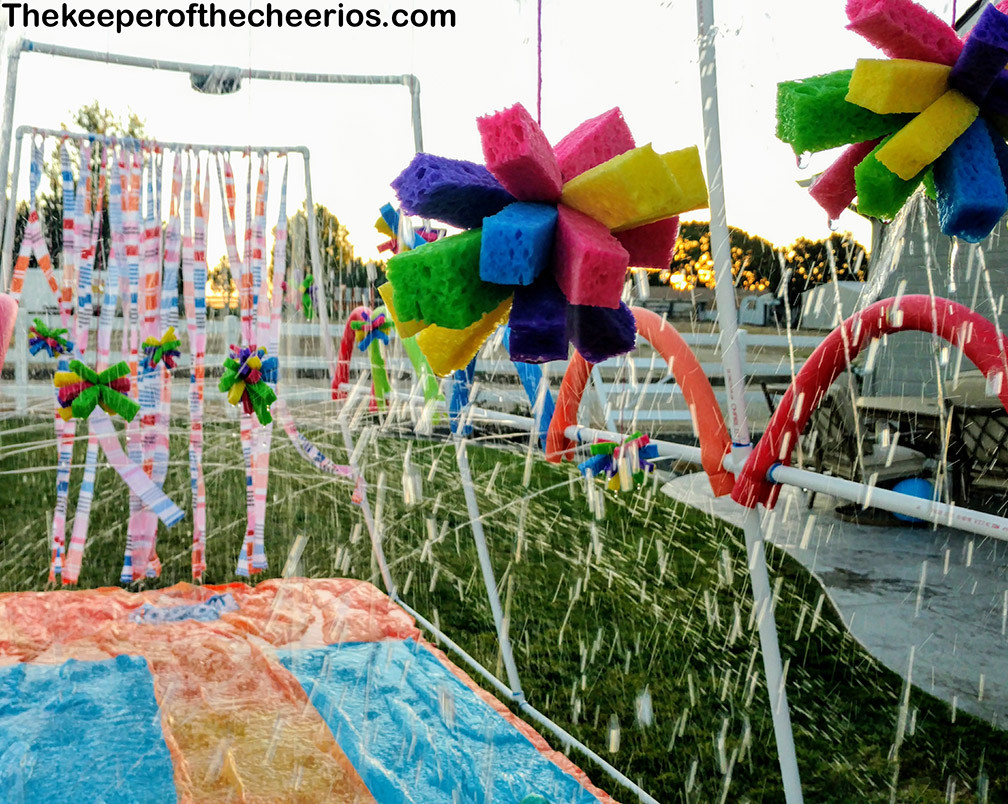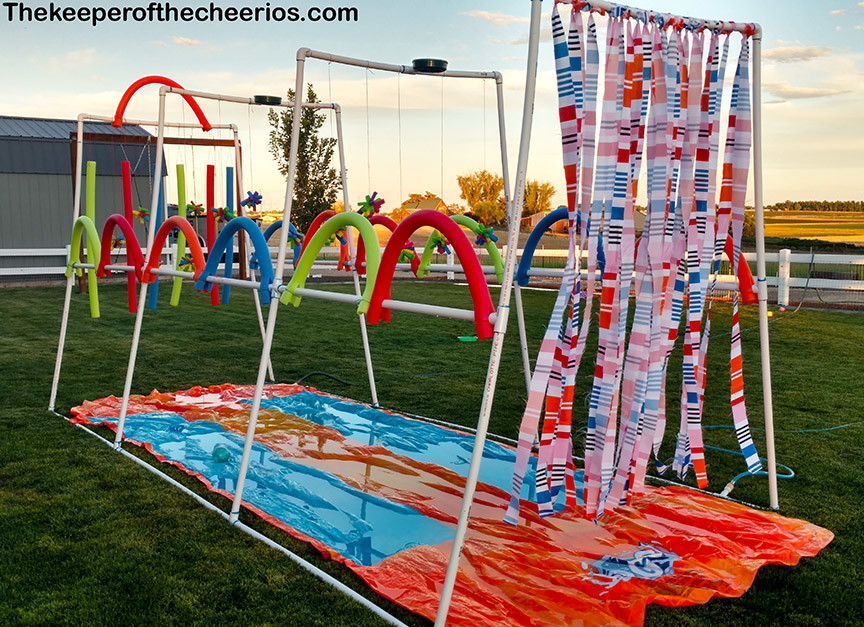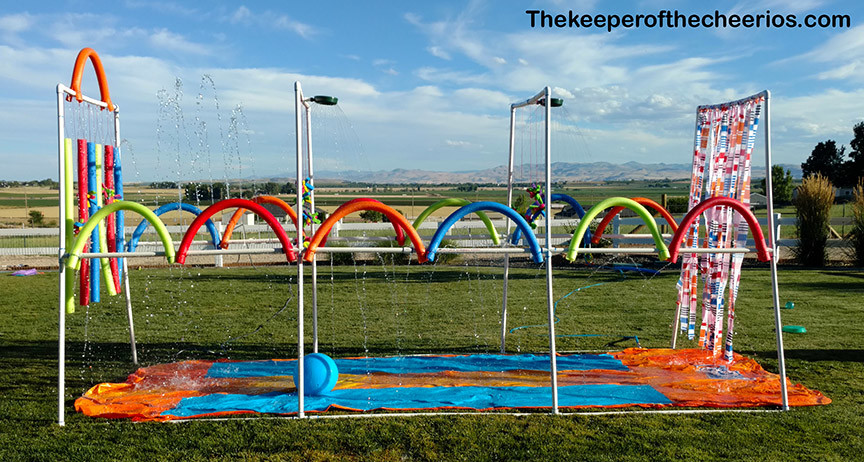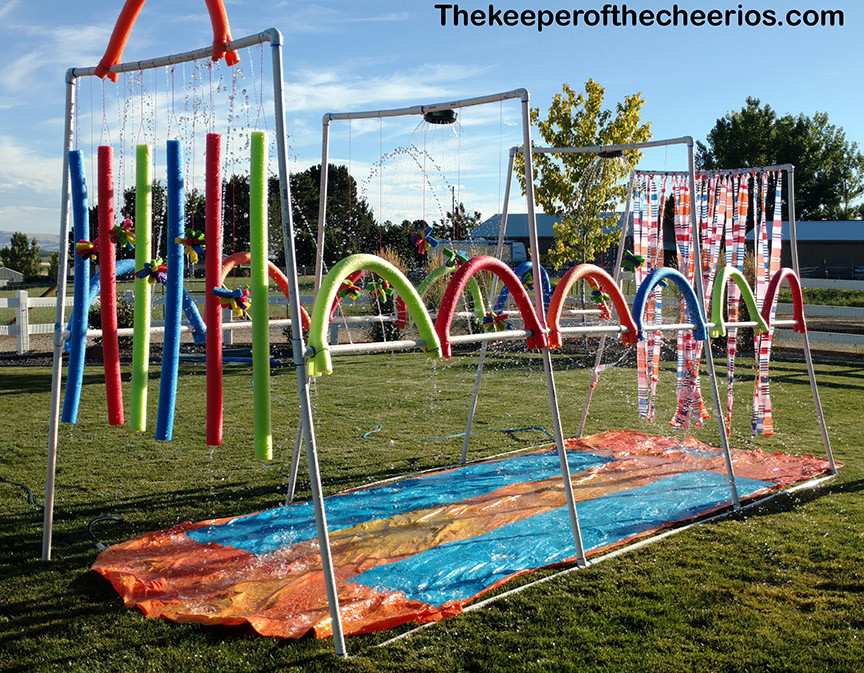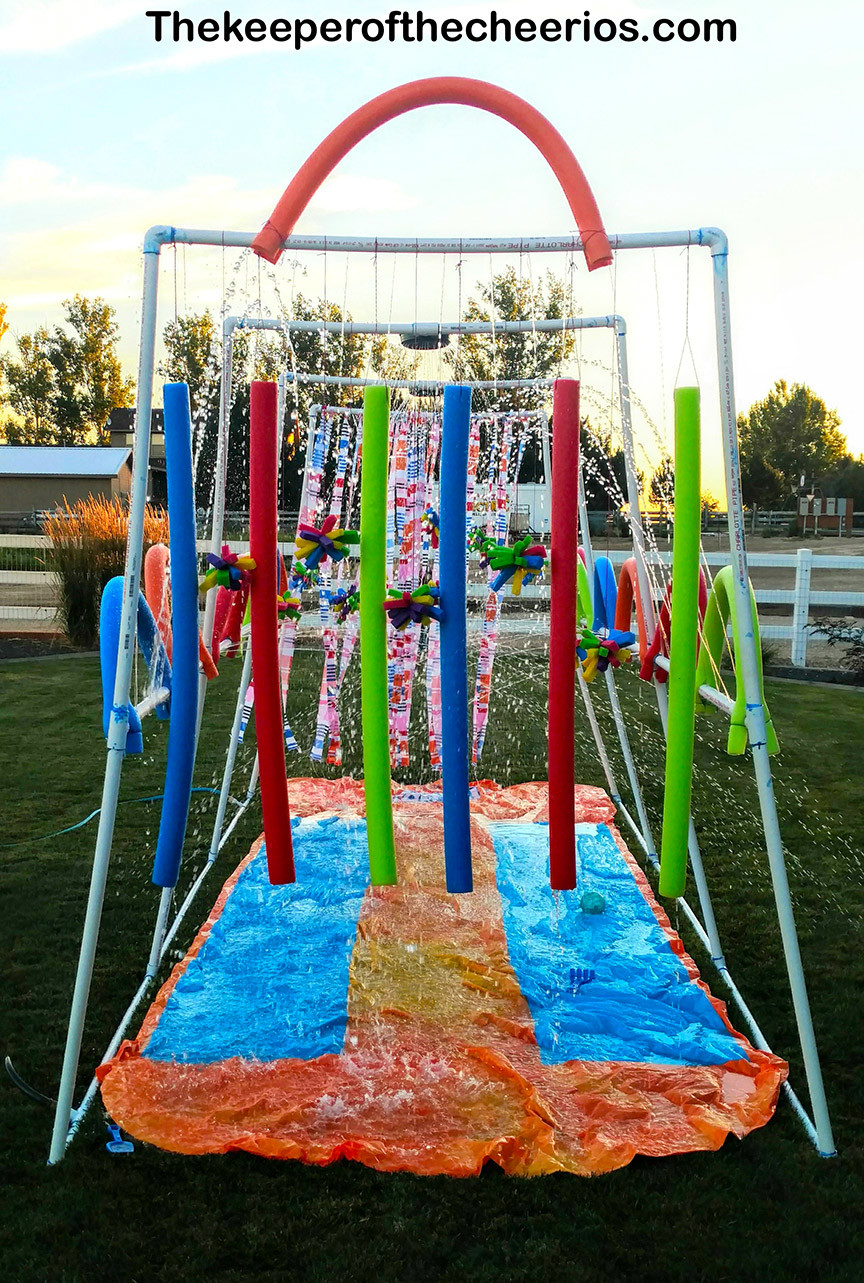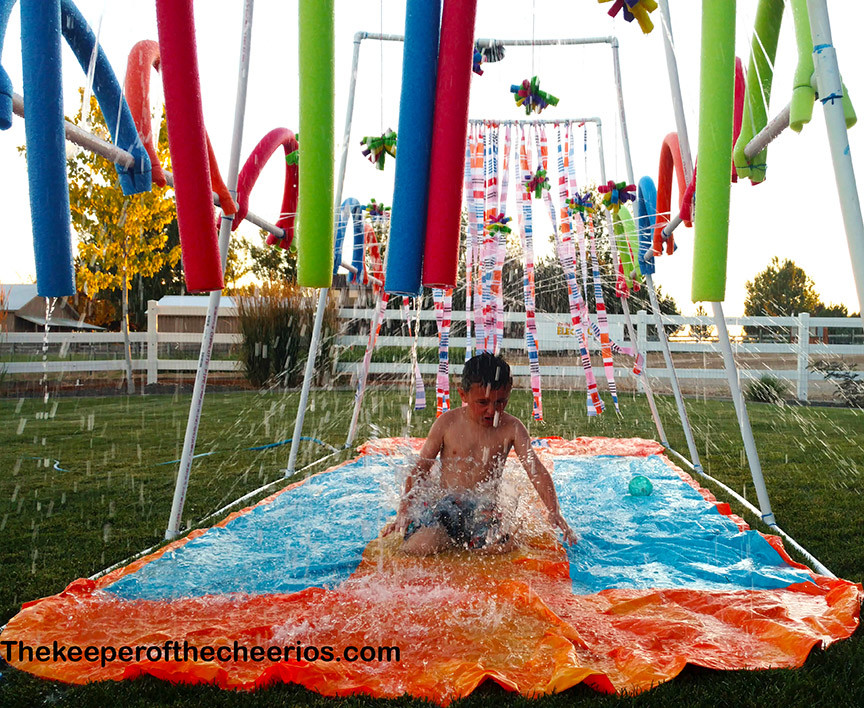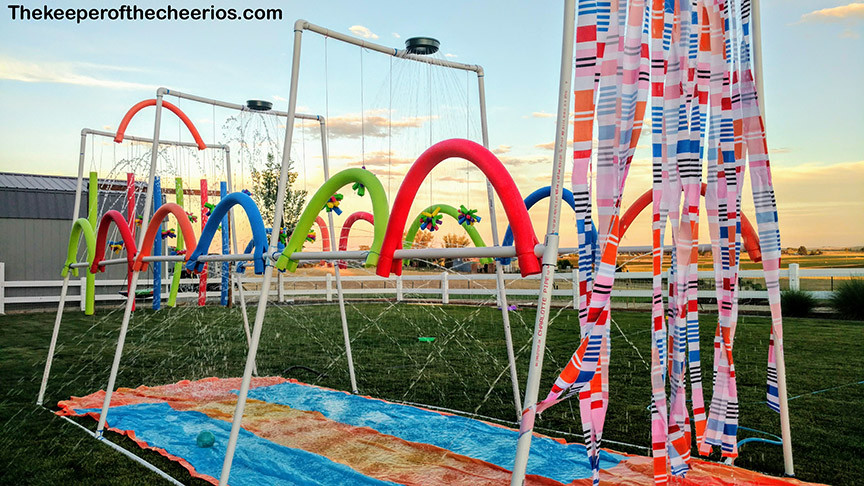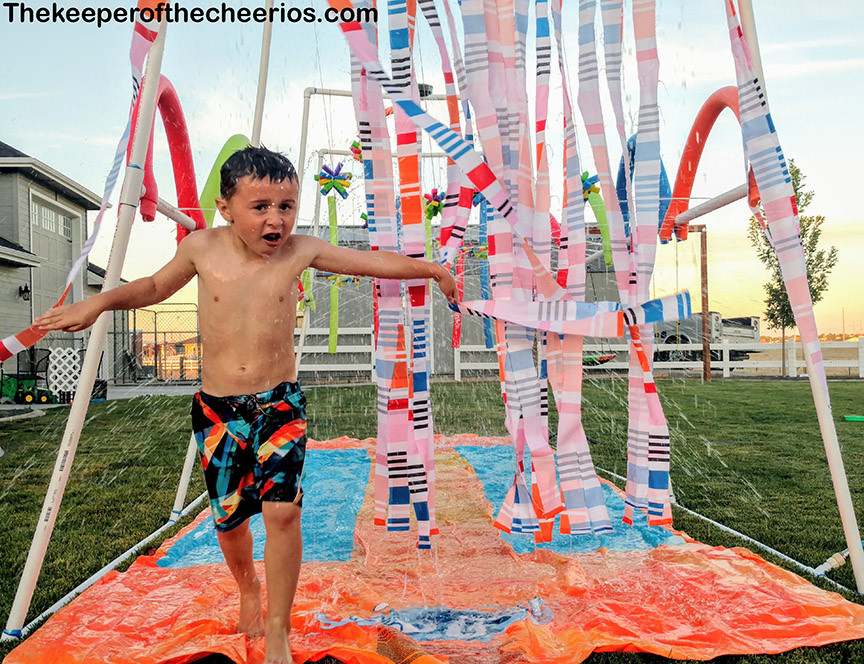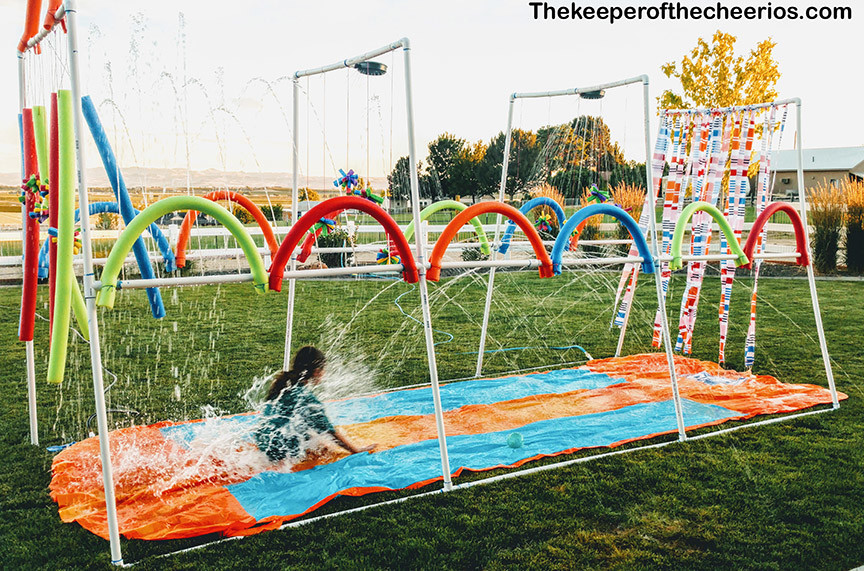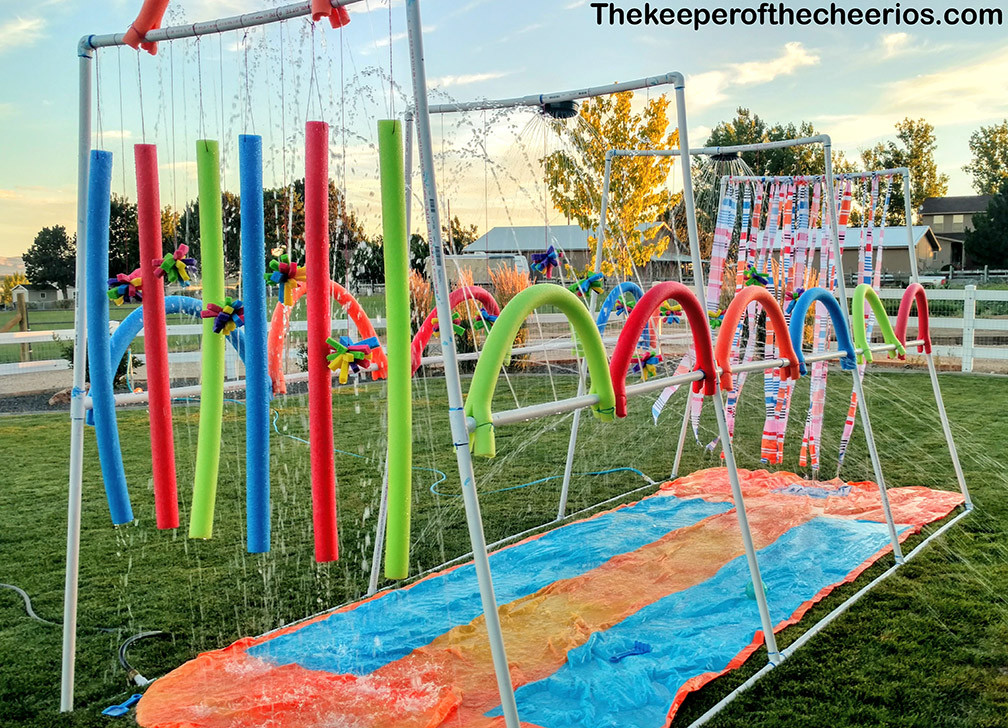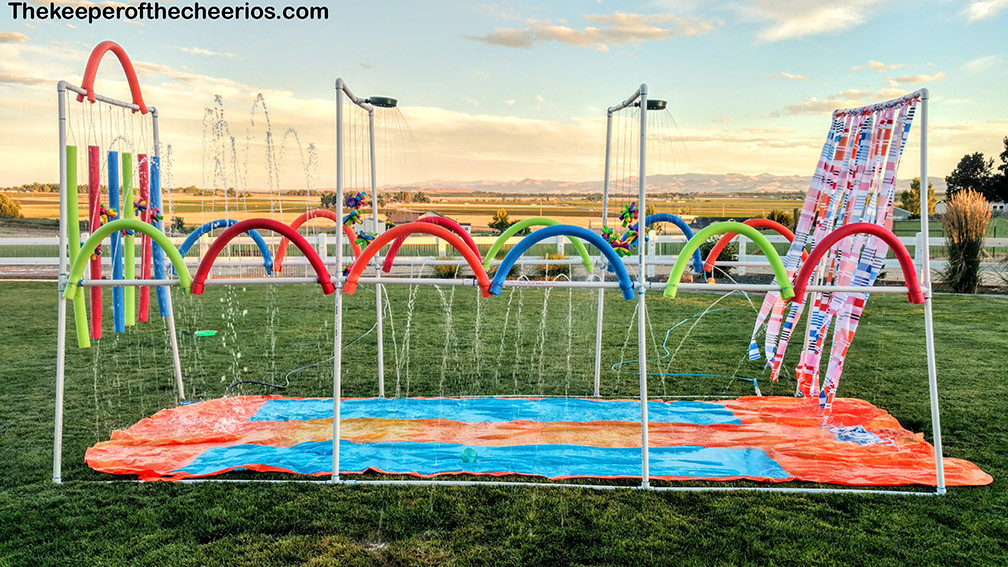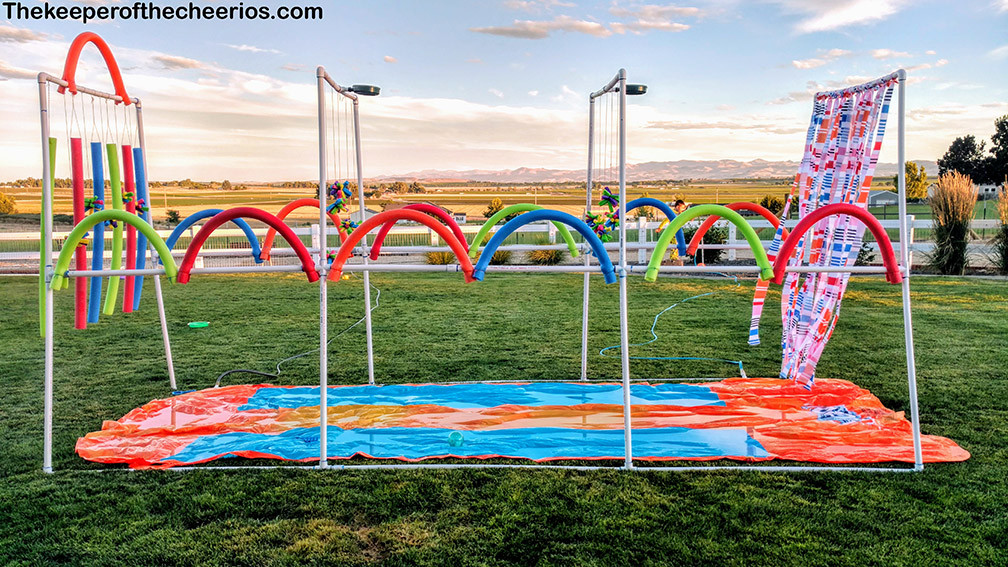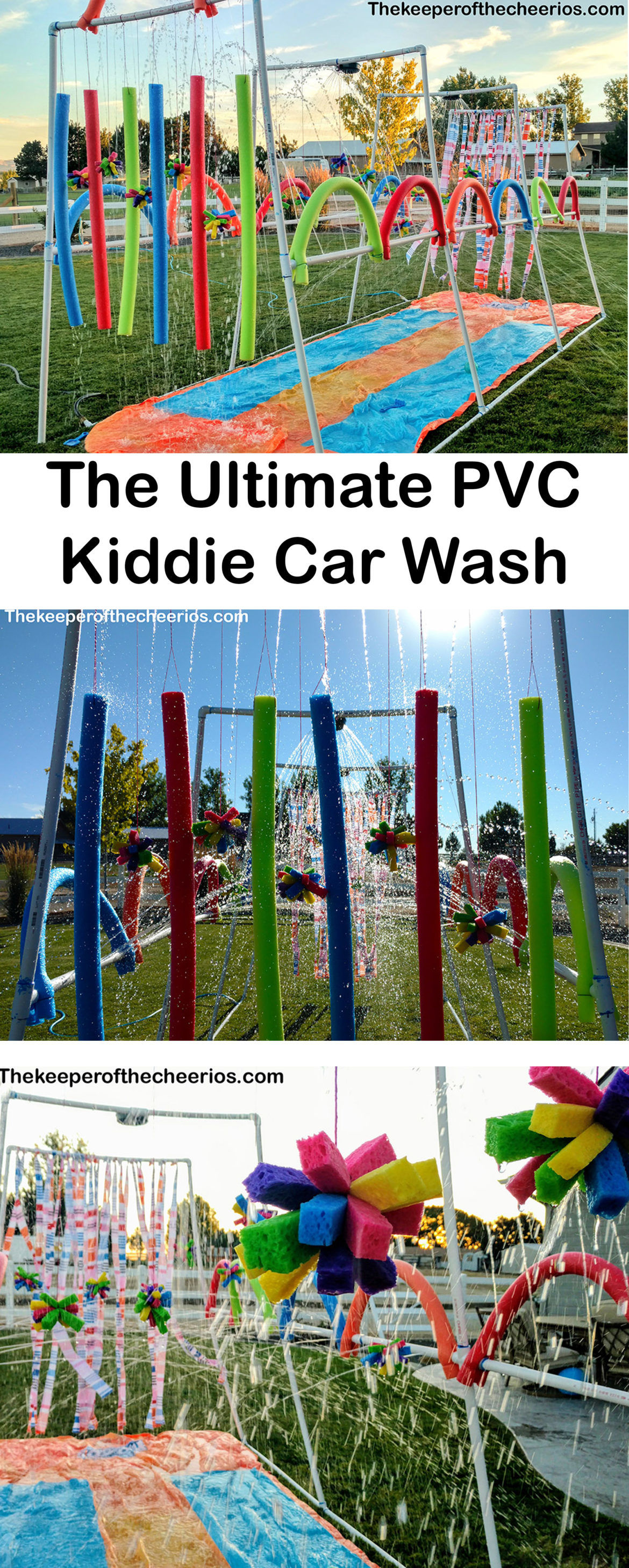 This post contains affiliate links br>