GRINCH COOKIES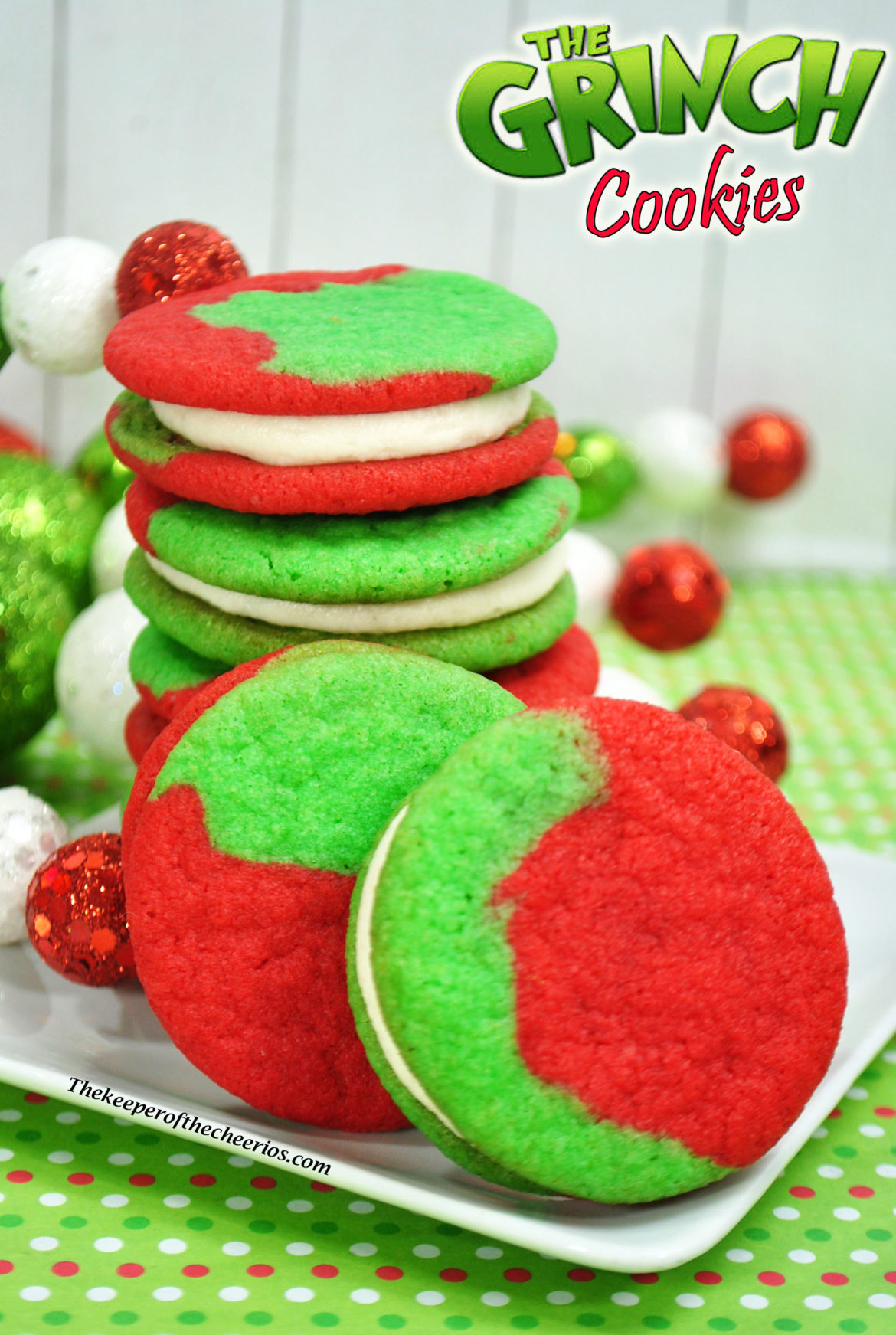 Grinch Inspired Cookies
Ingredients:
3/4 C unsalted sweet cream butter, softened
1 C sugar
1 large egg
1 large egg yolk
2 tsp pure vanilla extract
2 1/4 C flour
1/4 C cornstarch
1 tsp baking soda
1/2 tsp kosher salt
Food Coloring leaf green and red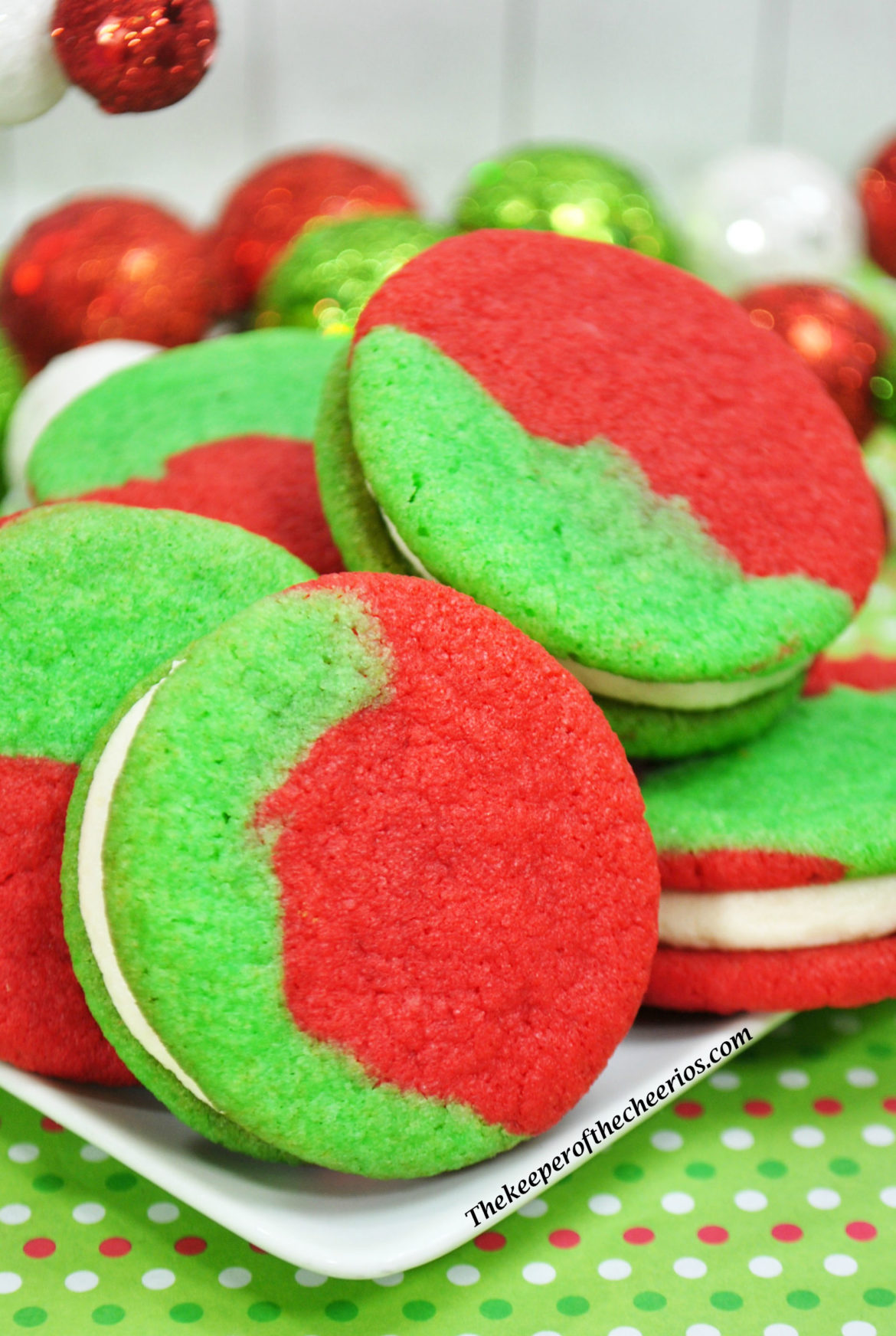 Directions:
Preheat the oven to 350 degrees F and line baking sheets with parchment paper.
In a large bowl add the butter and sugar. 
beat with an electric mixer on medium-high speed. Beat until very pale and fluffy (about 3 to 5 minutes).
Add the egg, and beat until well combined.
Add in the egg yolk and vanilla extract beat until combined.
Add the flour, cornstarch, baking soda, and salt.
Beat on low until well combined.
Divide dough into 2 bowls and add food coloring, mixing well with a fork
Chill dough for 30 minutes or more
Make golf ball sized dough balls using both colors of dough for each cookie
Bake the cookies 8-12 minutes.
Remove from the oven and allow to cool on the cookie sheet for 2 minutes
Pair up the cookies to their matching sizes
Vanilla Frosting ingredients :
1 C unsalted sweet cream butter, softened
4-5 C powdered sugar
1/4 C heavy whipping cream 
2 tsp pure vanilla extract
1 disposable piping bag
Directions:
Using a standing mixer, beat the butter on medium speed until creamy
Mix in the powdered sugar, heavy whipping cream, and vanilla extract until combined and smooth
If the frosting is to thin, mix in 1/4 C more of powdered sugar
Once the frosting is combined and smooth, scoop into the disposable piping bag
Cut the tip off the piping bag and pipe a dollop onto the bottom cookies of each pair
Place the top cookie onto the frosting and lightly push down to make a sandwich
Enjoy!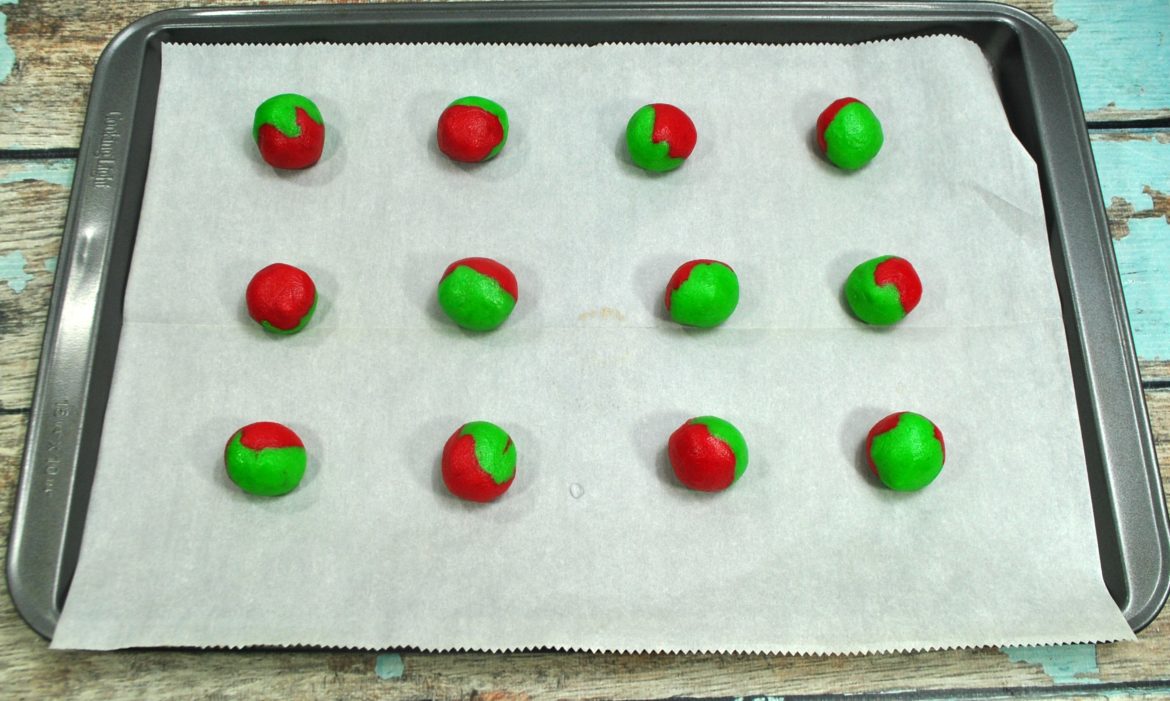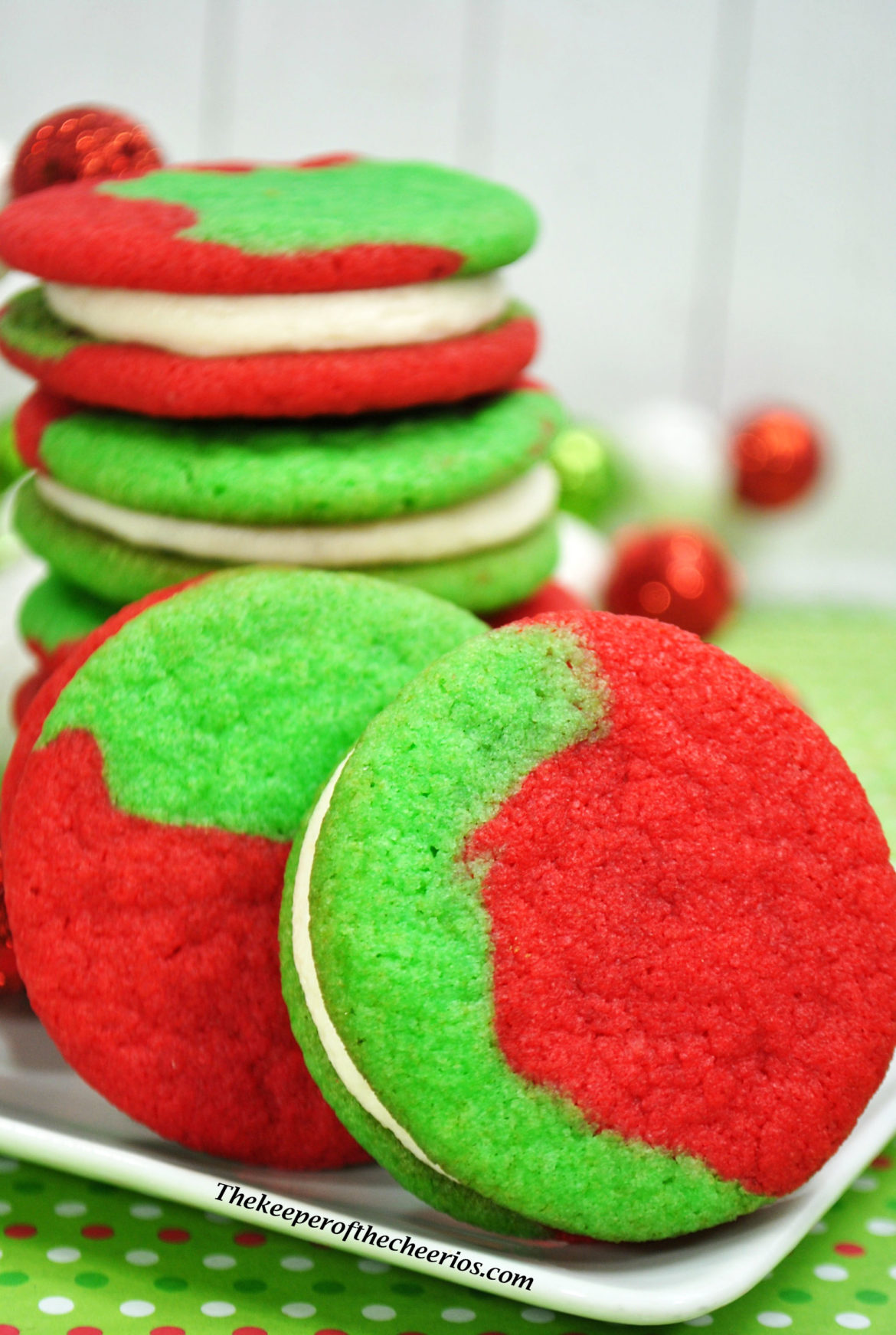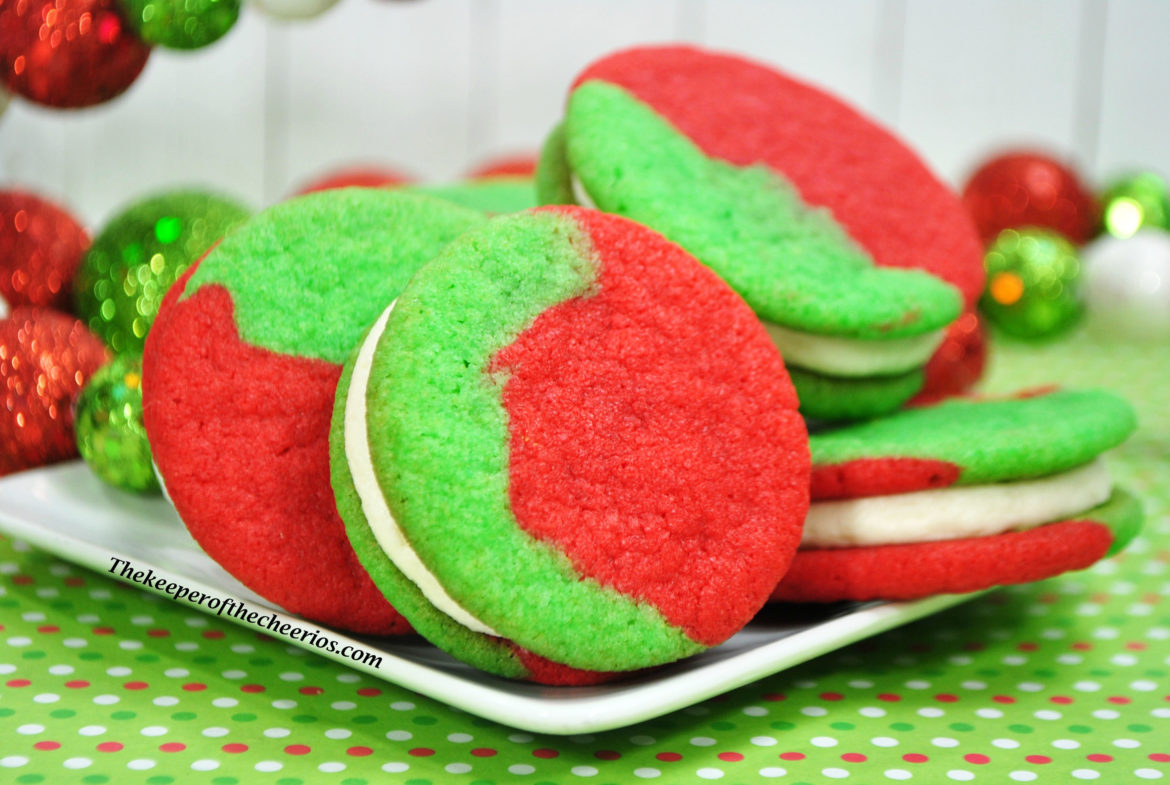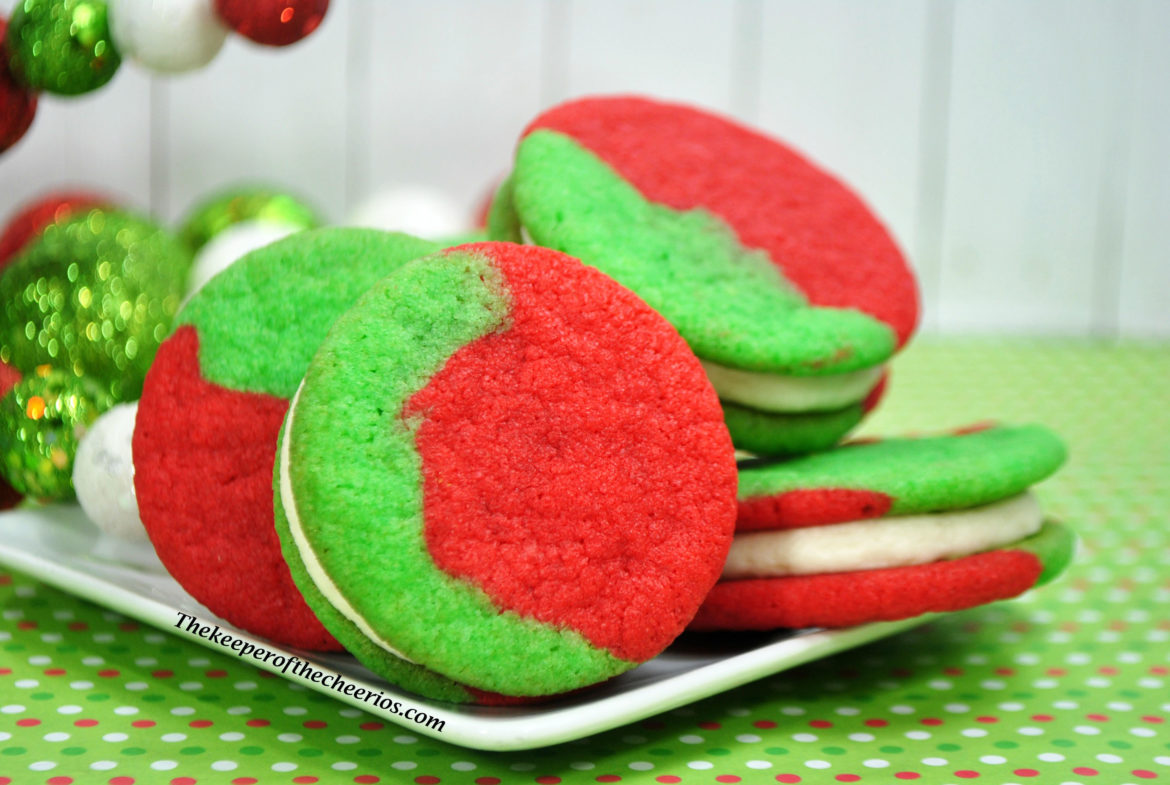 This post contains affiliate links br>