Pot of Gold Oreos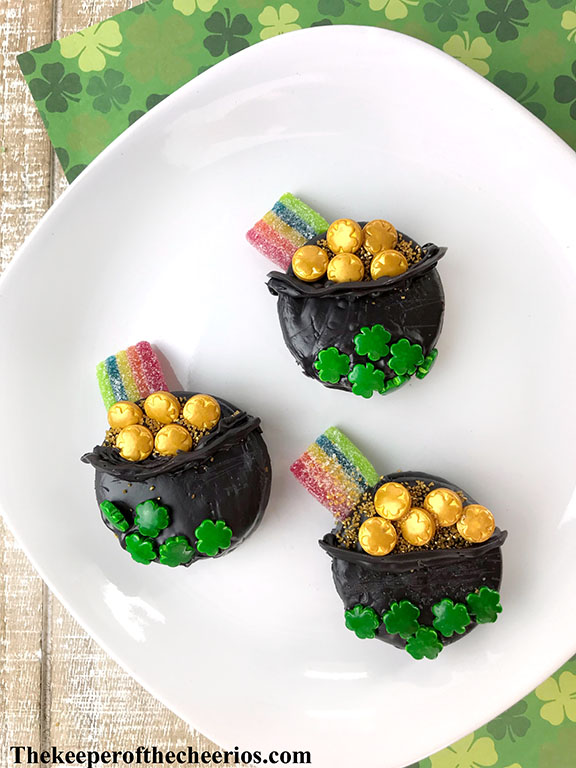 How fun are these oreos? We just love how simple yet amazing these Pot of Gold Oreos are! What better way to celebrate St. Patricks day then to whip up a batch of these, they make for a great teat and would be adorable for a school party.
Ingredients
1 package Oreo Cookies
Black candy melts
Gold coin sprinkles (Available at Michaels)
Instructions
Line a baking sheet with waxed paper.
Melt black candy melts in a microwave safe bowl (according to package directions.) Heat on high for 30 seconds and stir. Repeat in 15-second increments, stirring each time, until completely melted. Do not overheat as the candy will seize and become unusable. If the candy is too thick to pour from a spoon, stir in 1 teaspoon of coconut oil or vegetable shortening. Test for consistency and add more coconut oil if needed, up to 1 tablespoon.
Drop cookie into melted chocolate and turn to coat completely. Place cookie in a fork, tapping the fork gently against the side of the bowl, allowing excess chocolate to return to the bowl. If air bubbles form, pop them with a toothpick.
Slide the coated cookie onto the baking sheet. Immediately decorate with shamrock and coin sprinkles. Lightly sprinkle gold sugar over the coins. Press an Airhead Extreme Mini against the edge of the cookie at the top.
Allow cookie to set completely at room temperature or refrigerate for faster results.
Reheat the black candy melts if needed. Pour into a piping bag with a fine tip attached or zip top freezer bag with one small corner snipped. Line the edge of the "pot" from one side of the cookie to the other just below the coins. If you prefer a thicker line, repeat the step over the previous line.
Allow cookies to set completely. Store in an airtight container at room temperature.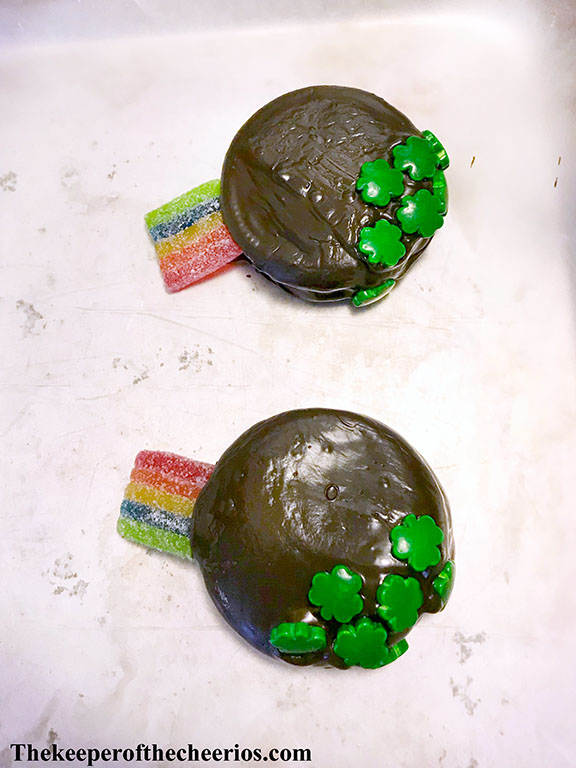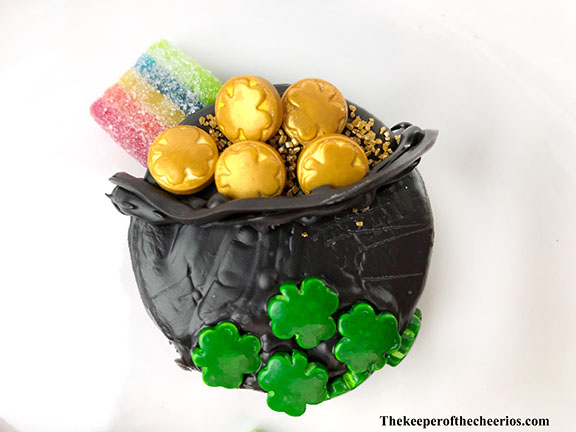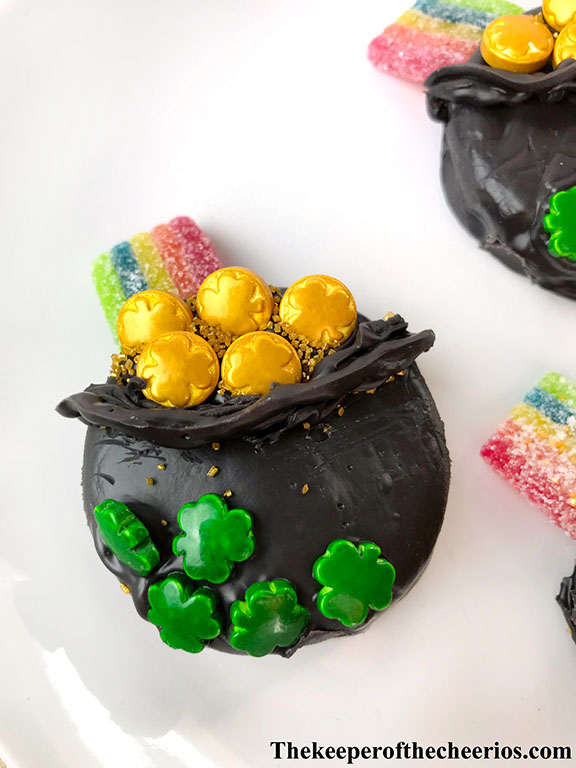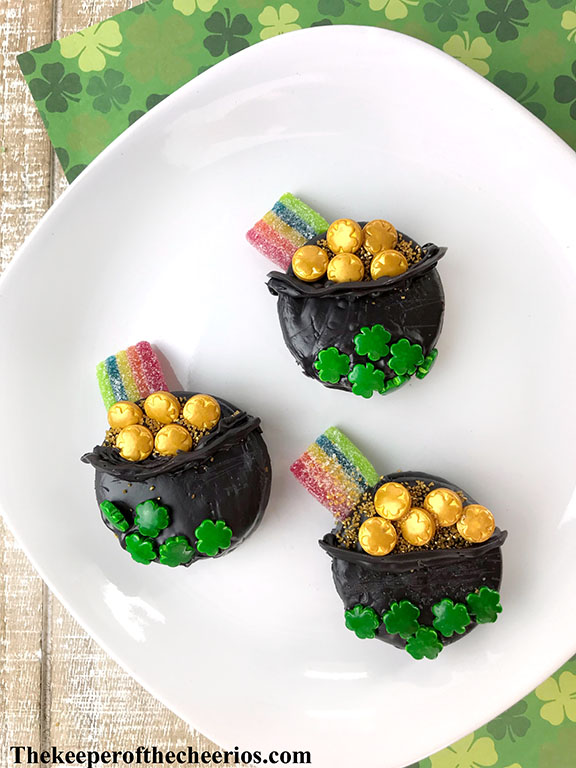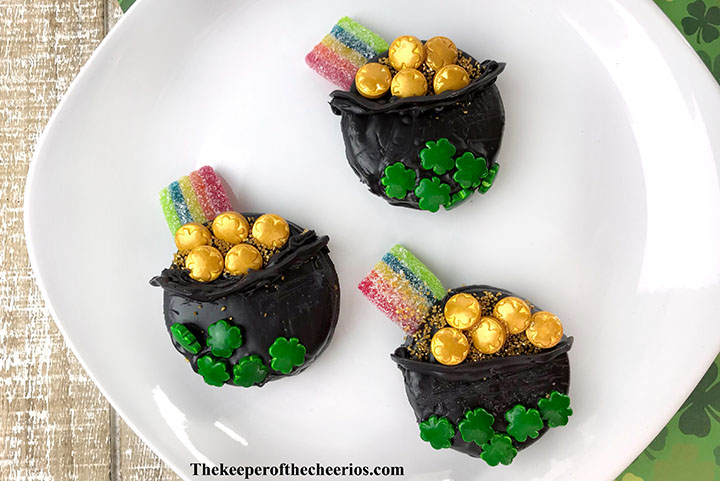 This post contains affiliate links br>