St Patrick's Day Pretzel Rods
These St Patrick's Day Pretzel Rods are so pretty and are super easy to make. What better way to celebrate St. Patrick's day than to have a fun baking day with the kiddos and make a batch of these. 
Ingredients
Pretzel rods
White candy melts, white chocolate morsels, or vanilla almond bark
Green candy melts
Yellow candy melts
Assorted sprinkles and sanding sugars
Instructions
Melt the candy coating according to package directions giving special care not to overheat the candy. If the candy coating is overheated, it will be too thick. You can add 2 teaspoons of vegetable shortening or coconut oil to help thin the candy but do not add any other type of liquid as the candy will seize and harden.
Pour candy coating over two-thirds of the pretzel rod and shake gently to remove excess. If applying sprinkles, do so immediately rotating the pretzel rods to coat all sides. Larger sprinkles work best if placed individually.
Place pretzel rod on waxed paper or cooling rack. (Cook's notes: Waxed paper makes for easier release.)
If drizzling with additional colored candy melts, allow initial candy coating to set completely. Then, use a spoon or fork to drizzle candy coating over the pretzel rods. Before the pretzel sets, gently pick it up and move to clean wax paper.
Let pretzel rods dry completely before packaging or serving.
Store in an airtight container at room temperature. Placing in the refrigerator may cause the pretzel to soften.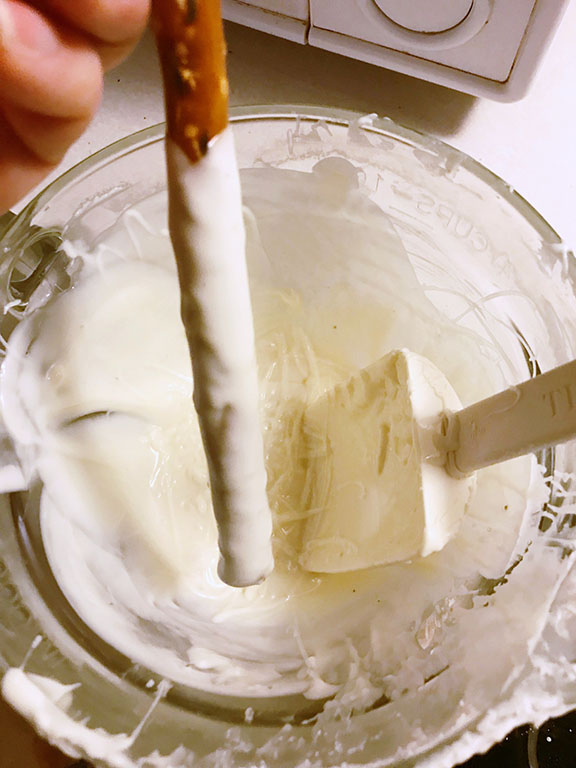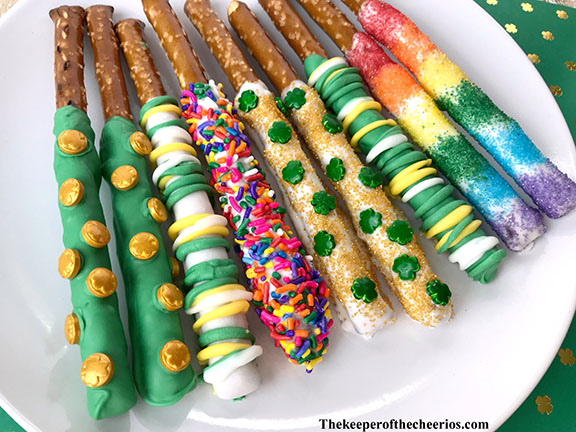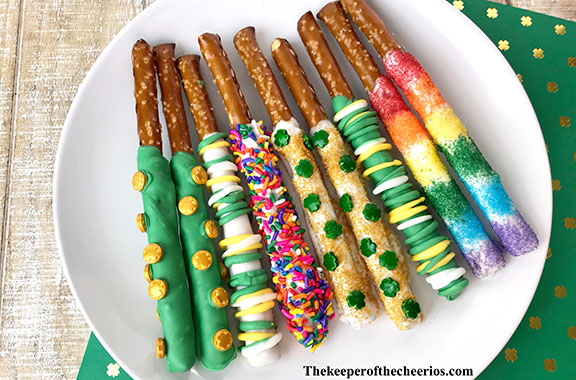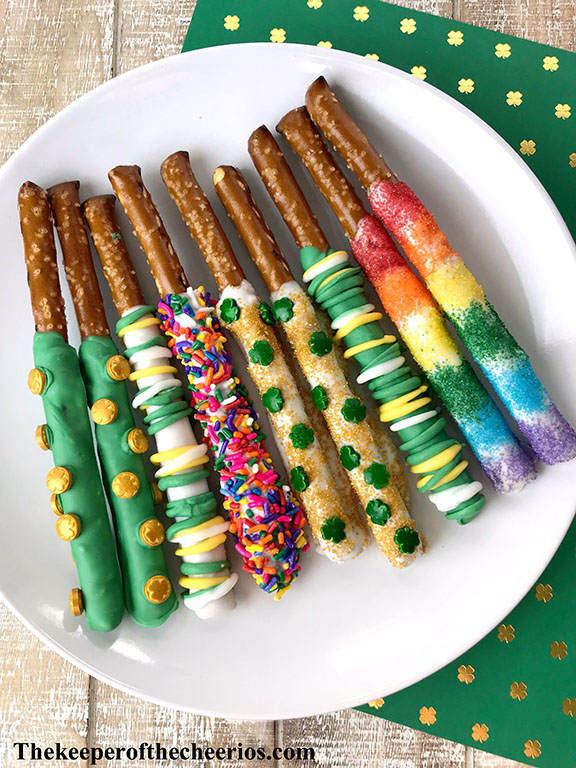 This post contains affiliate links br>