Craft Stick Bunny
These adorable craft stick bunnies are super simple and fun to make, they are a fantastic quick and easy kids craft for Easter.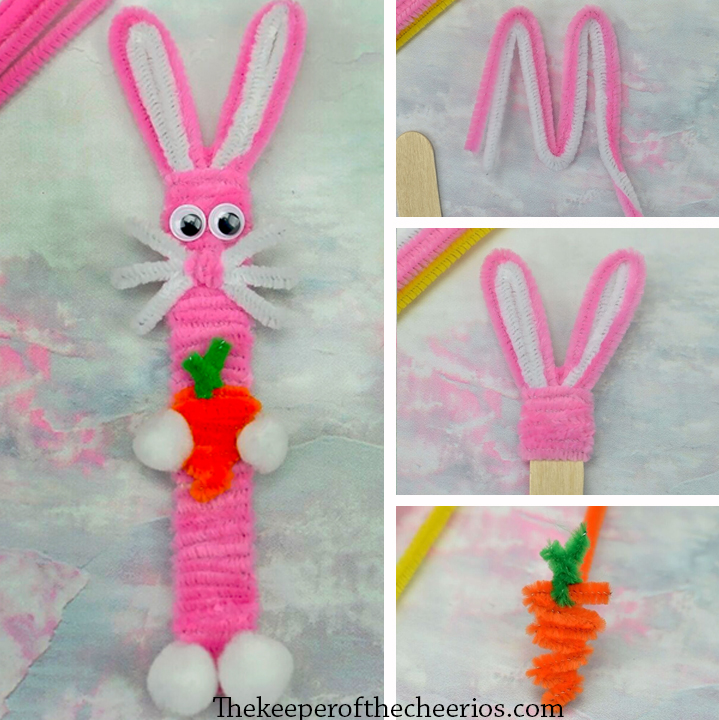 Supplies
Jumbo craft stick
Pipecleaners: about 5 pink, 2 white, 1 orange and a small piece of green
White pom poms, 2 medium and 2 small
Google eyes
glue
Instructions
Take a white and pink pipe cleaner and bend it to form a "M" shape. Keeping the pink on the outer edge.
Squeeze the shape together and place it at the end of the popsicle stick. Wrap the long end around the popsicle stick to secure it.
Take a pink pipe cleaner and wrap around the ears to further secure them.
Continue wrapping the entire popsicle stick with pink pipe cleaners.
Bend a white pipe cleaner into a "Z" shape.
Squish together and use a pink pipe cleaner to twist around the center.
Cut the loops of the white pipe cleaner "Z" and spread the pieces out to form the bunny's whiskers.
Use the long ends of the pink pipe cleaner to twist around the popsicle stick to secure the whiskers and pink nose.
Add some google eyes.
Bend an orange pipe cleaner into a zig zag pattern, getting smaller towards the bottom to form a carrot.
Add a little piece of green pipe cleaner to the top to form a stem.
Glue two medium white pom poms for the feet and two small ones for the hands.
The little pipe cleaner bunny is ready to be used as a puppet, book mark or even a reading pointer for kids.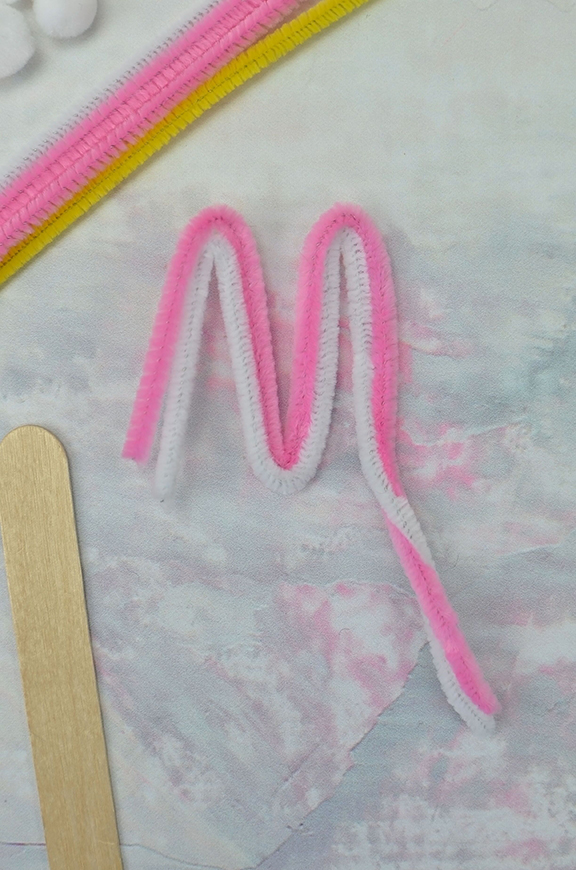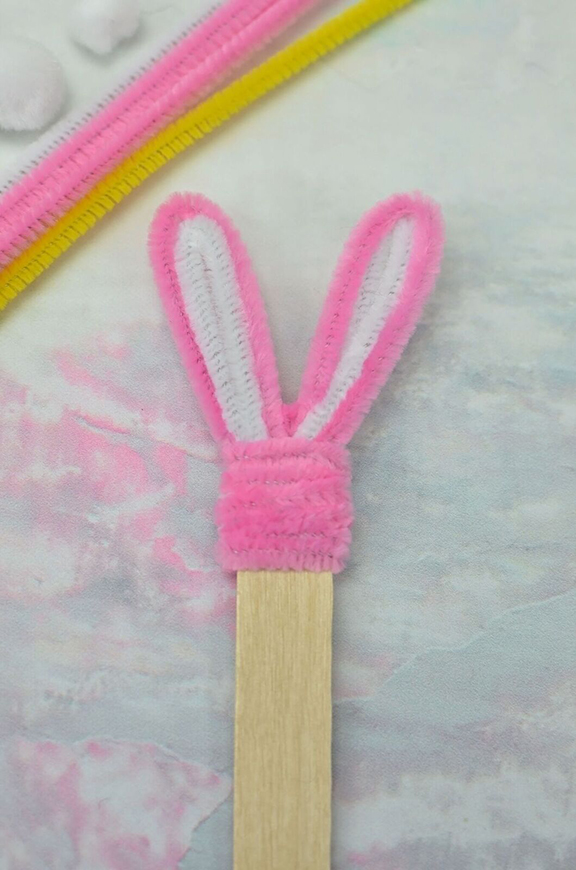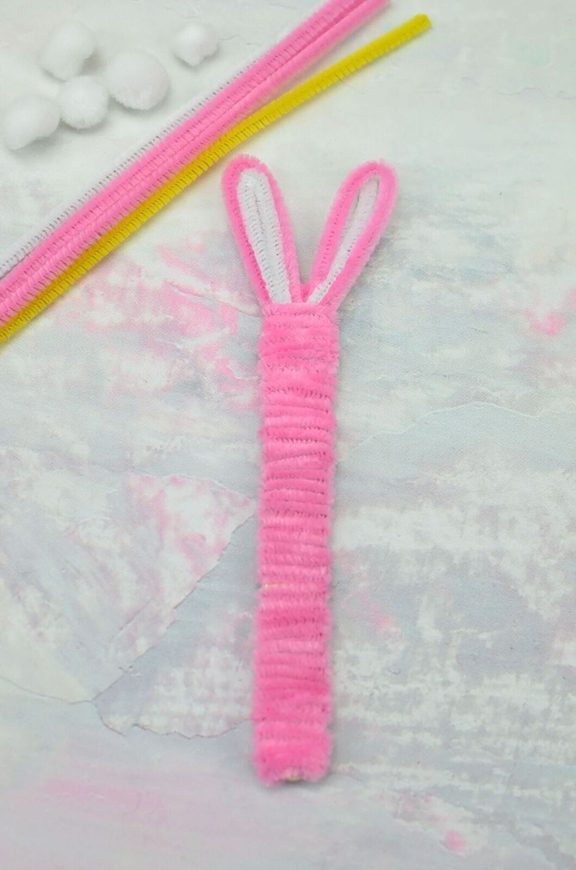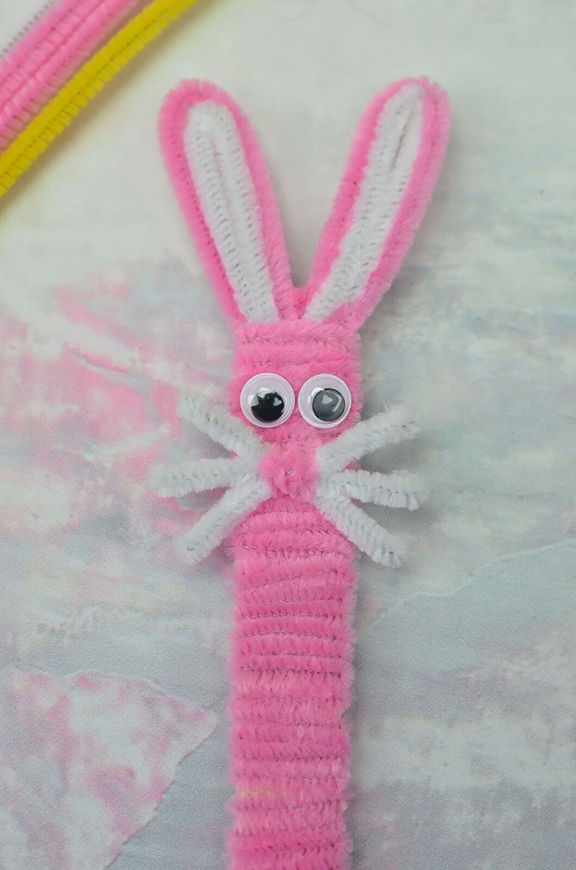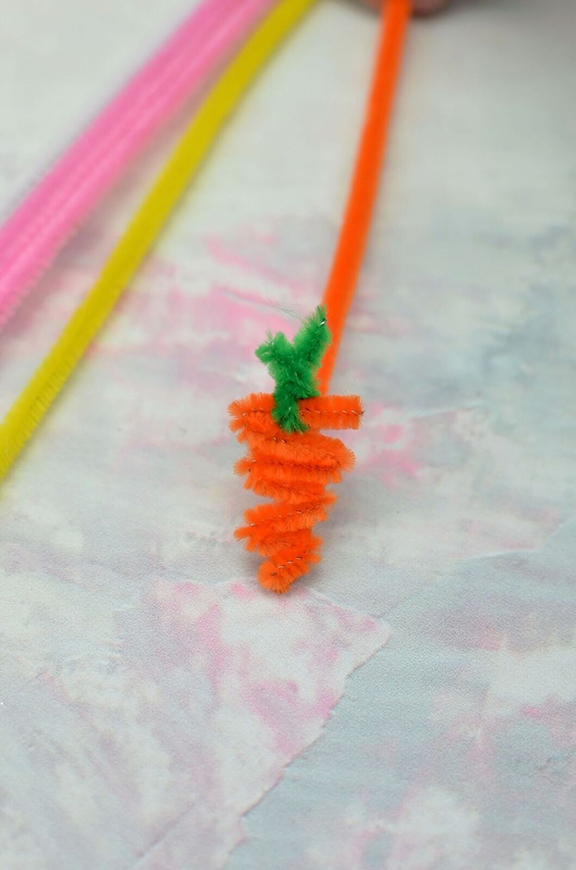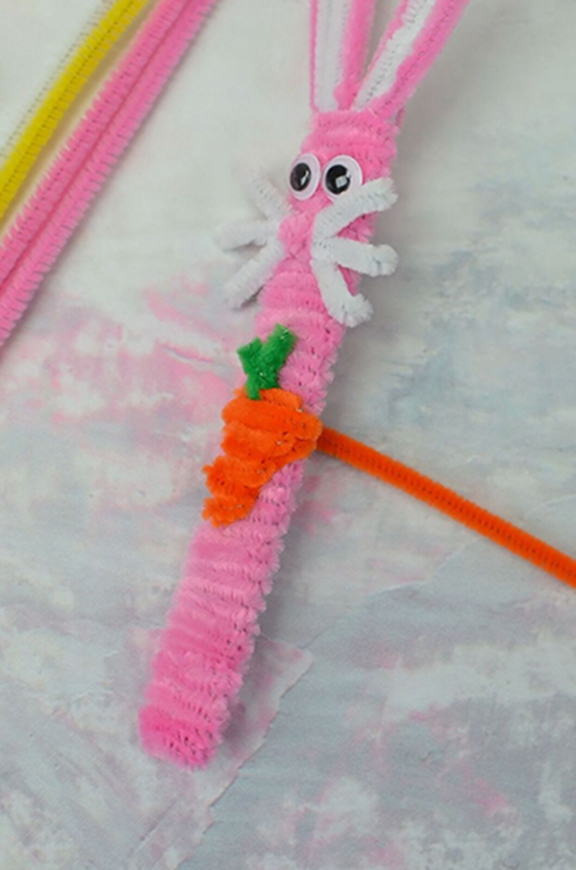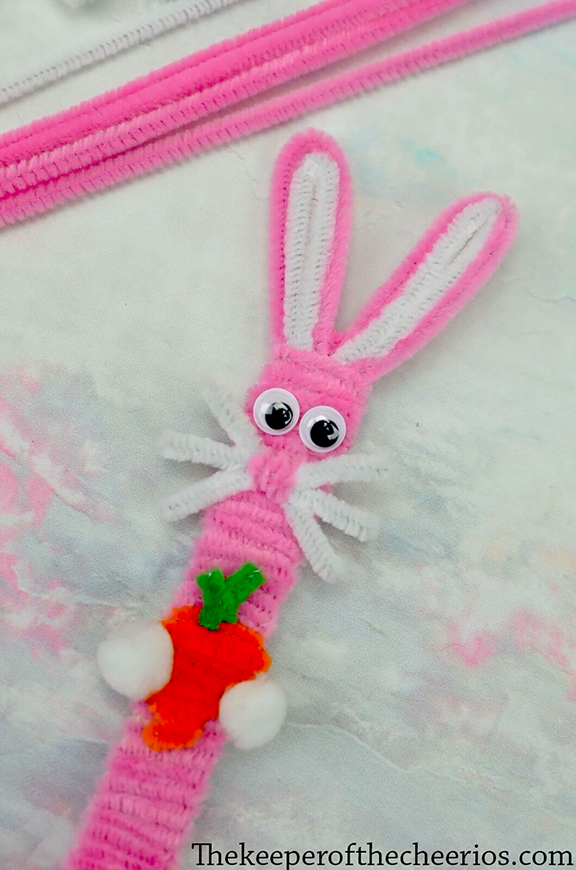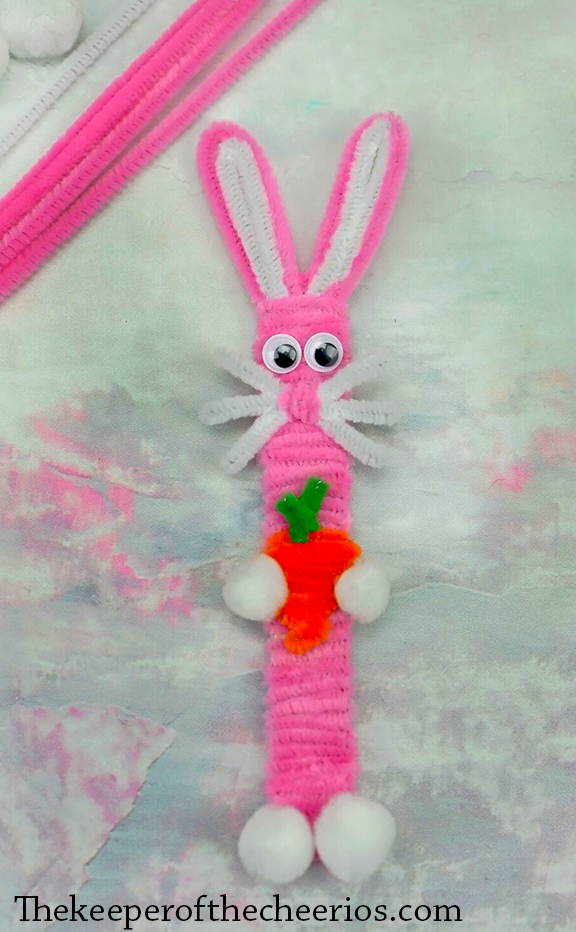 This post contains affiliate links br>