Very Hungry Caterpillar Craft Sticks
These little very hungry caterpillar craft sticks are not only super adorable but make for a quick and easy kids craft.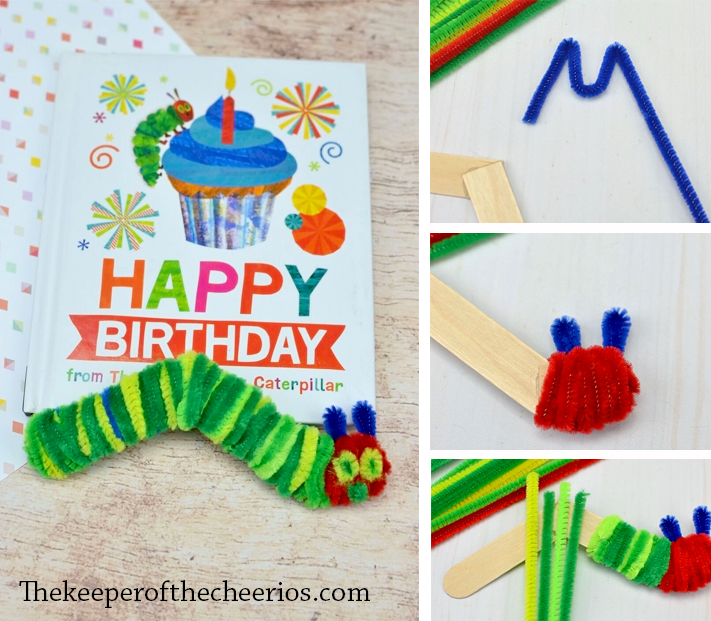 Pipe Cleaner wrapped popsicle stick, Hungry Caterpillar Craft
Materials:
Jumbo Craft sticks
Chenille stems
Glue
Markers
Scissors 
Instructions
Cut one jumbo popsicle stick in half, and another stick at about 1" from the end.
Arrange them to make a wiggly caterpillar with the small popsicle piece for the head. Use hot glue to adhere the pieces together.
Create a "M" shape out of the blue pipe cleaner, making the middle point
Squish this shape together to form the caterpillar's antenna. Wrap the long end of the blue pipe cleaner around head of caterpillar to attach it to the popsicle stick.
Wrap the rest of the head in red pipe cleaners, going around the tip to form a rounded shape.
To create the colors of the classic Hungry Caterpillar, use different colored pipe cleaners to wrap the body: Green, light green, yellow green, yellow and a bit of blue. Take 3 or 4 different colors at a time. Start at the back and wrap around. You can go back and separate the colors a bit to make sure there is a variety showing.
To make the eyes, cut two small pieces of yellow pipe cleaner and bend them in half. Use a green marker to color the inside part. Hot glue these to the face with a small piece of green pipe cleaner for the mouth.
Your Hungry Caterpillar is ready to eat it's way into your next birthday party!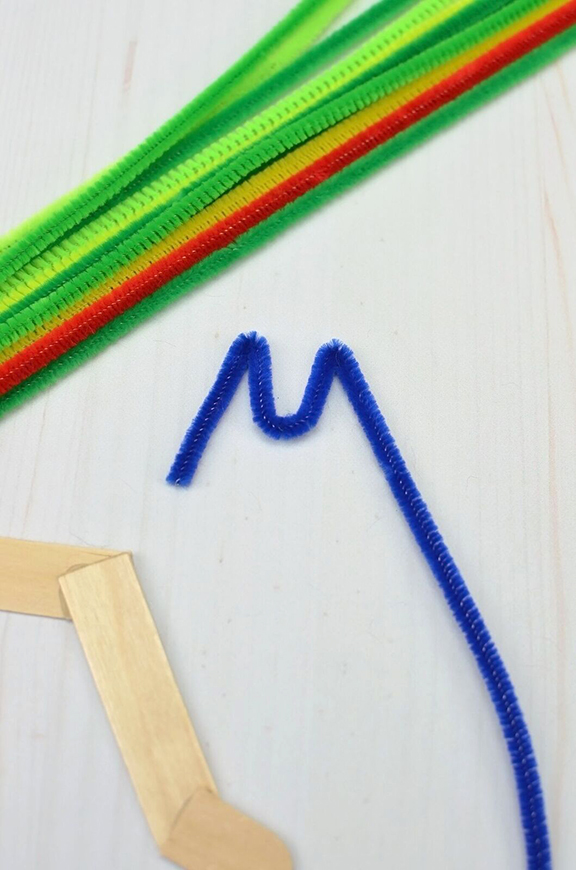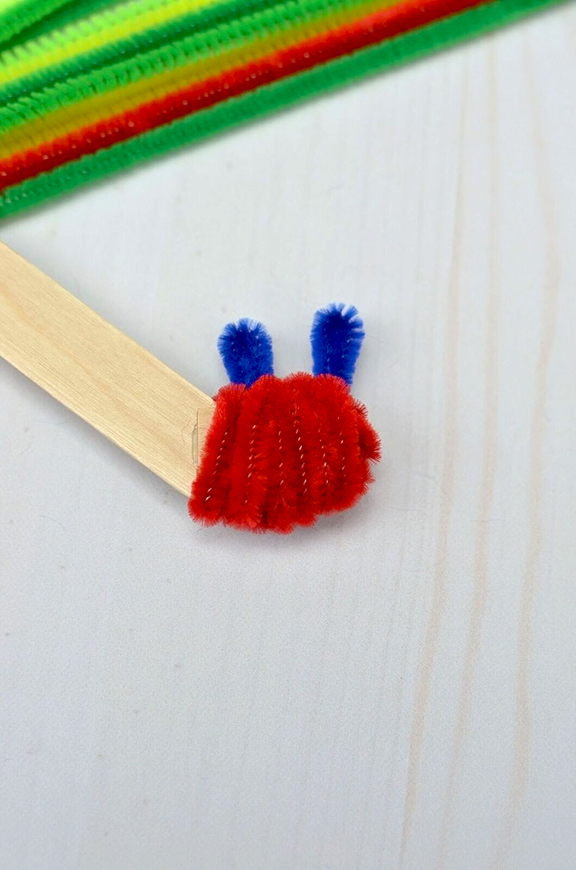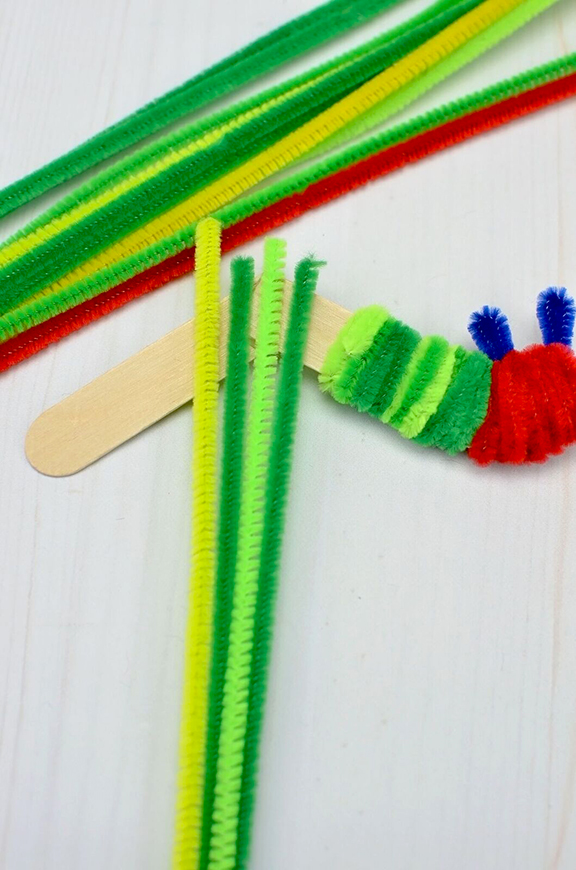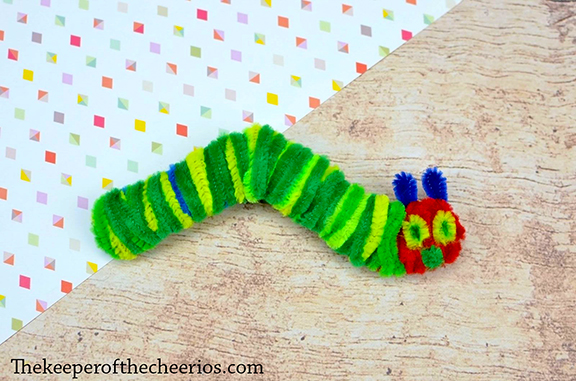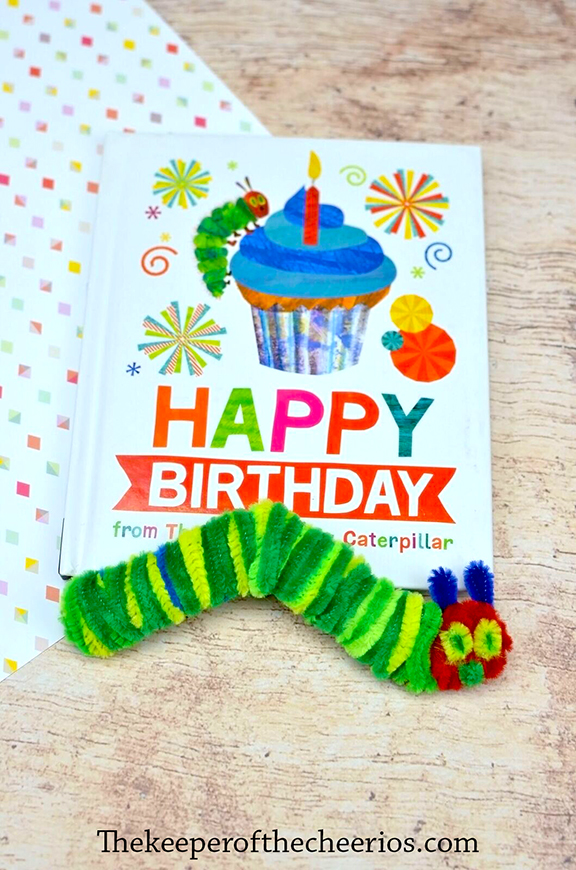 This post contains affiliate links br>