April Showers Paper Plate Craft
April showers bring may flowers quick and easy kids paper plate craft. This super fun and simple craft is perfect for a quick spring project.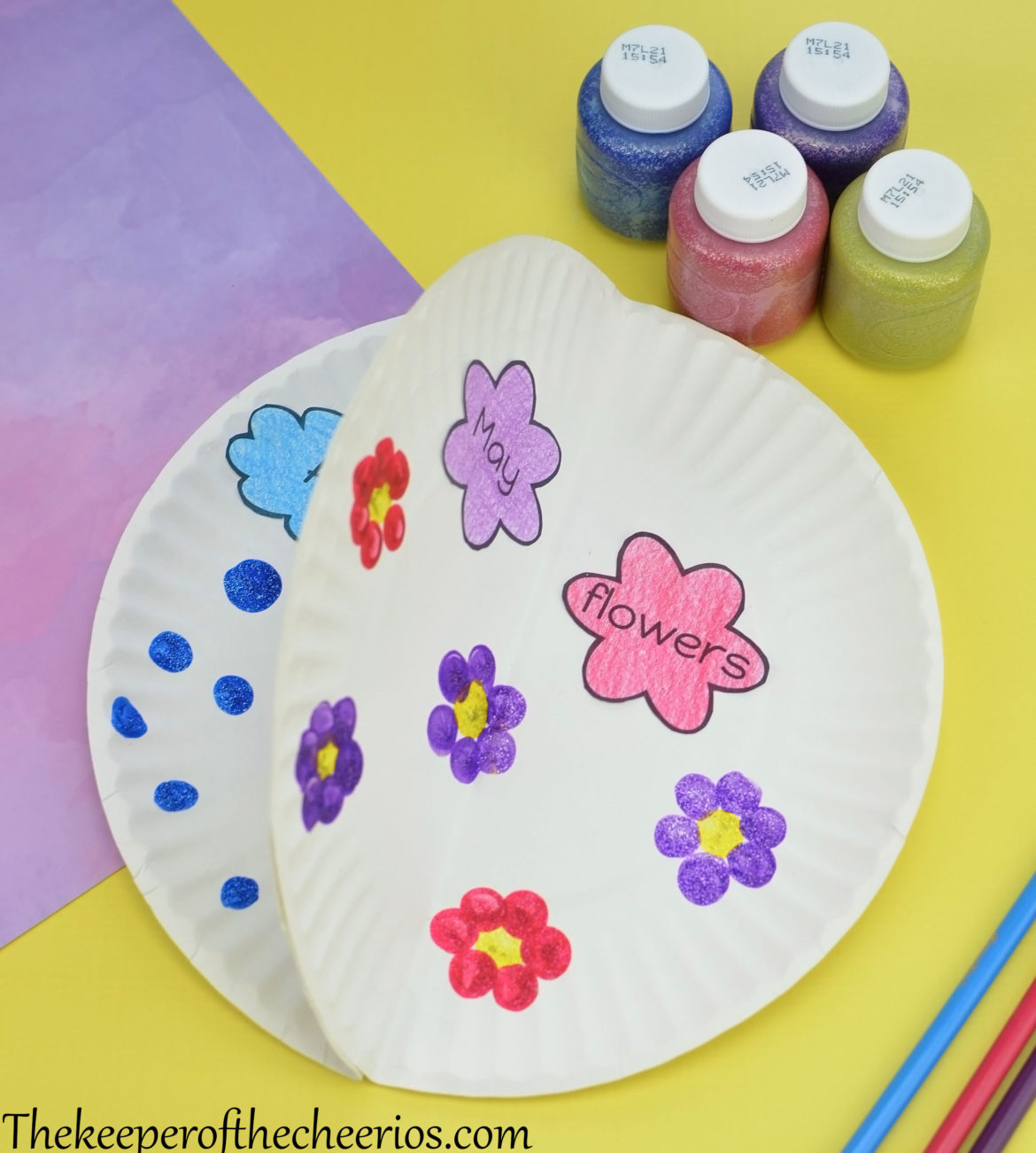 Supplies:
Printed PDF template on white paper —> 2 April Showers PDF template
Colored pencils
Scissors
Glue Stick
Two paper plates
Paints: purple, red, yellow and blue
Instructions
     Print the PDF template on white paper & color it. I find it works best with colored pencils so you can still read the words through the color. Cut the three clouds and two flowers out from the colored template. Glue the three clouds to the top of one plate so they read "April showers bring". Now, glue the two flowers to the top of the other plate so they read "May flowers". We are ready to paint. Tip: The caps of the paint pots make a perfect pallet for fingerprints. To make the flowers, use a yellow finger print in the middle, followed by six purple or red finger prints around it. Make as many flowers as you'd like to fill the plate. Next, lets work on the rain drops. I find it fun to use every finger for this one and pretend that it's actually raining. Just dip each finger into blue paint and make finger print rain drops all over the page but keep it under the clouds. Allow time for the paint to completely dry. Once they are dry, fold each plate in half vertically, and then glue the right half of the April plate to the left half of the May plate. Give it a good press to secure. Now the craft is complete and you're ready to have fun switching your plate back and forth.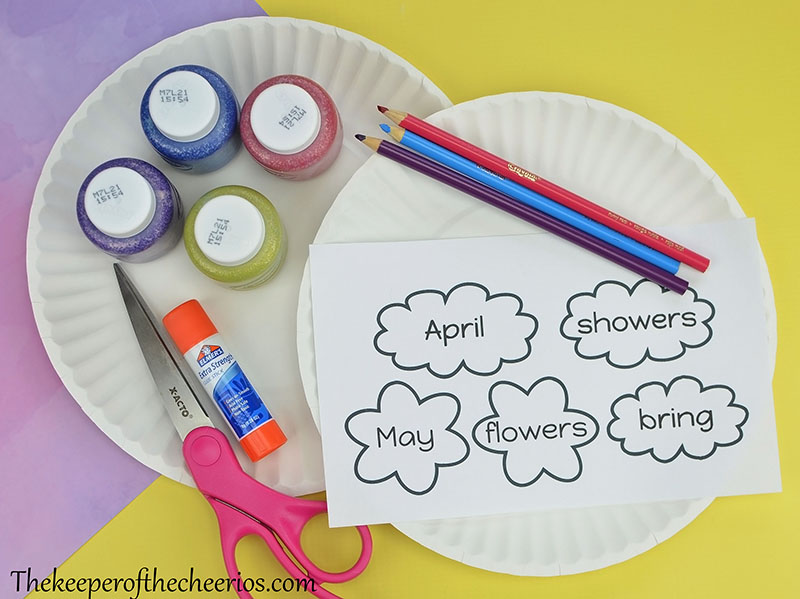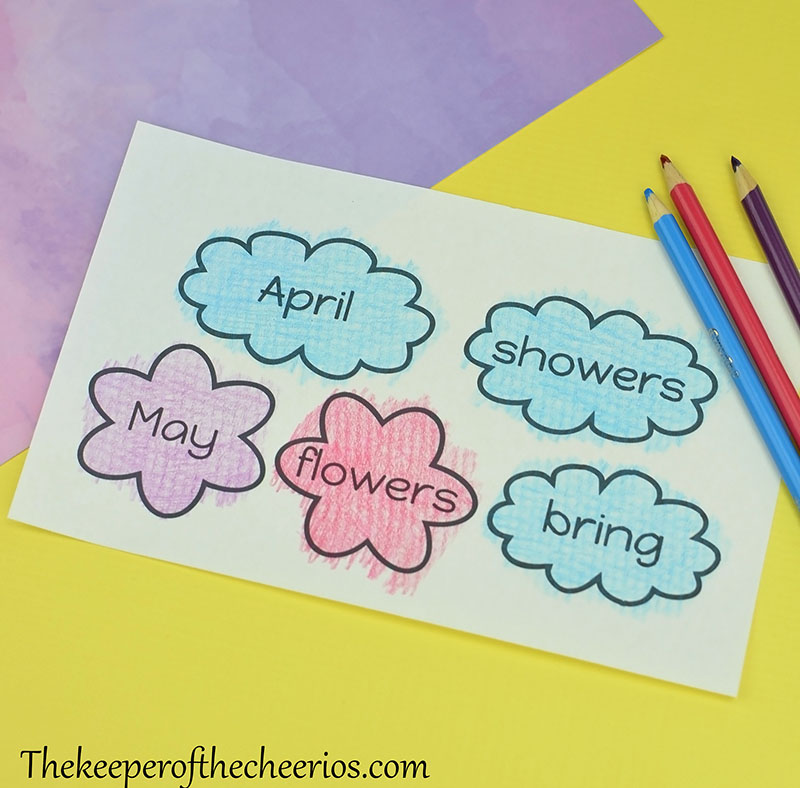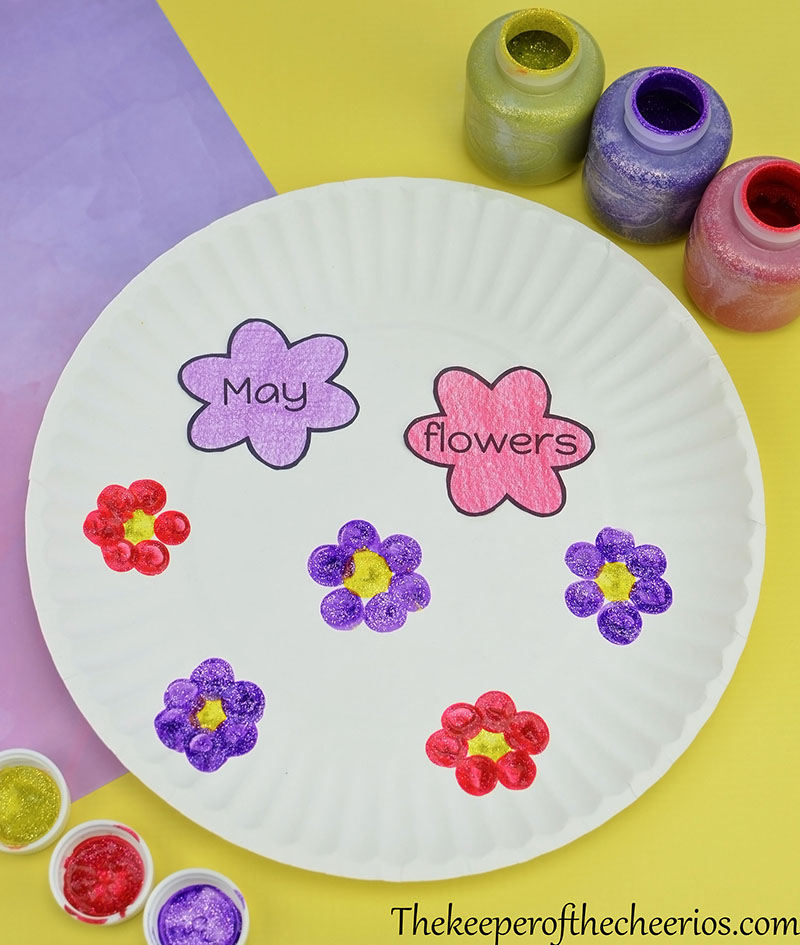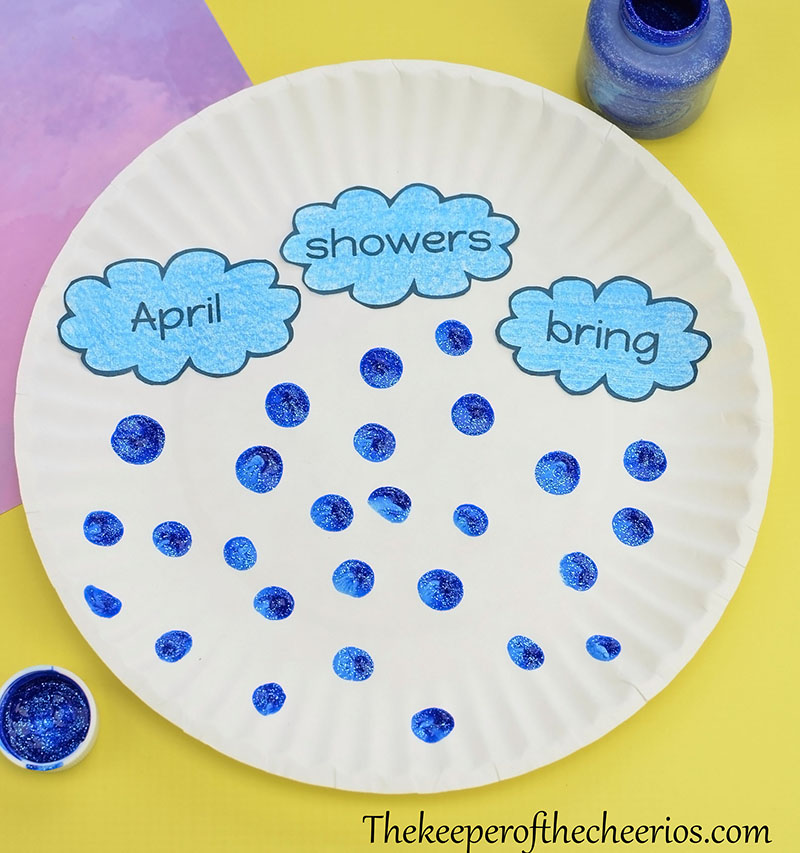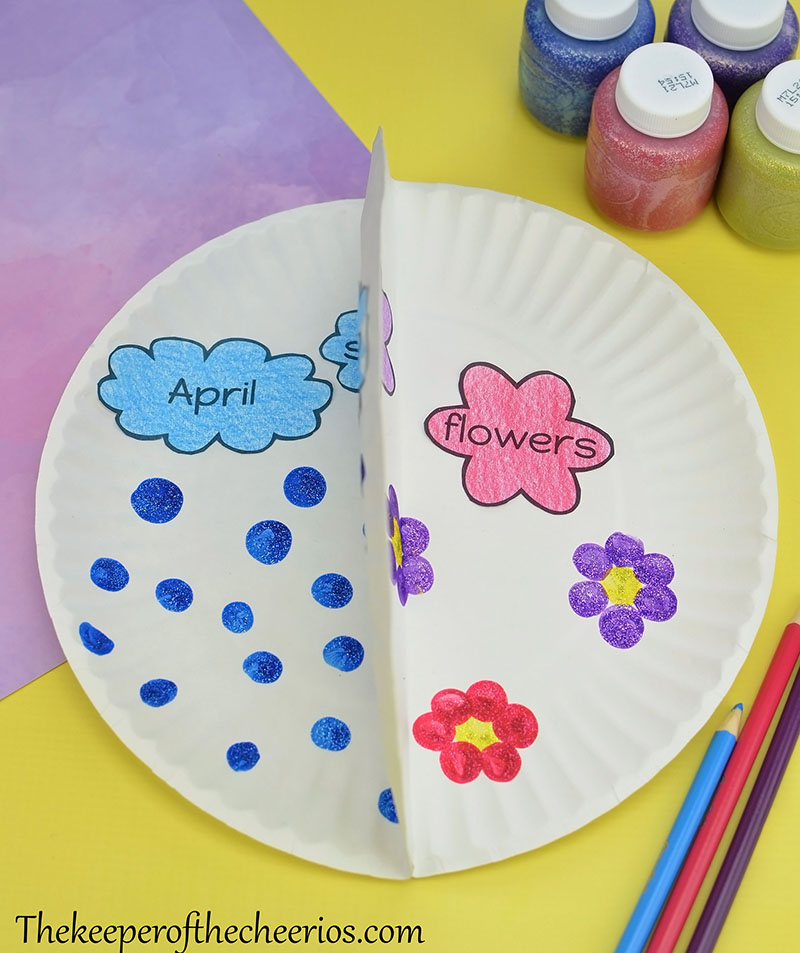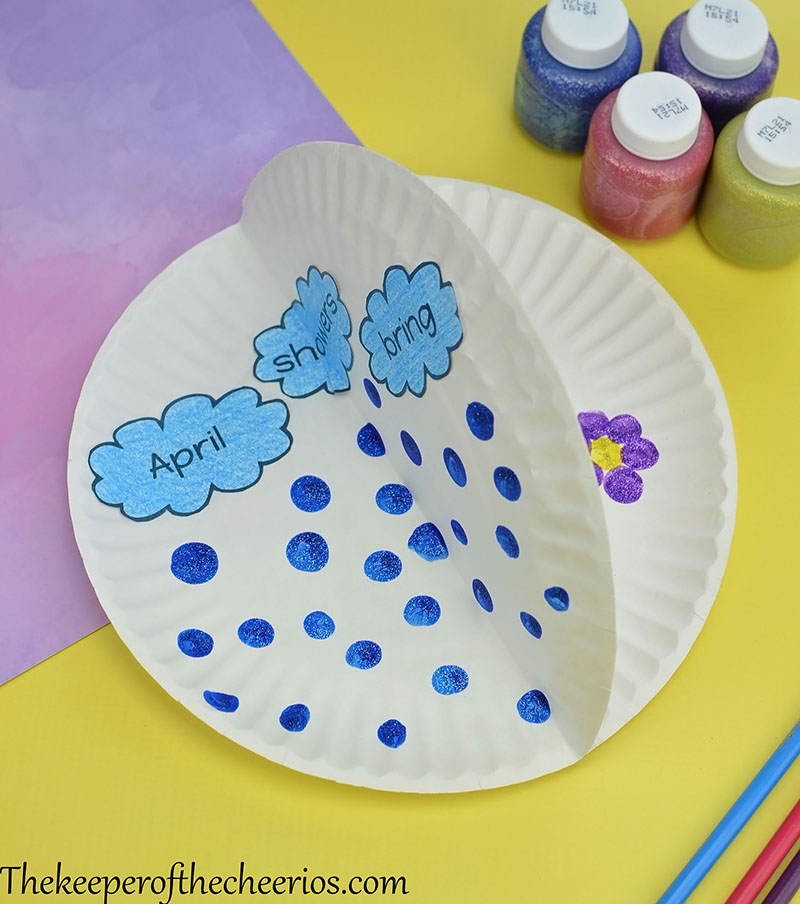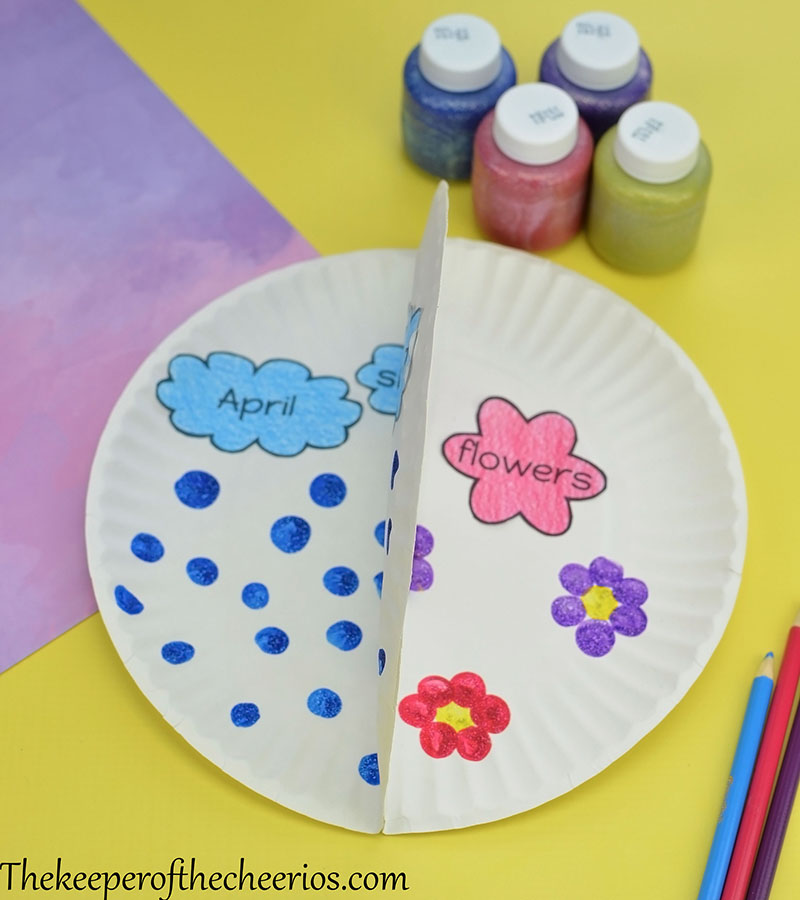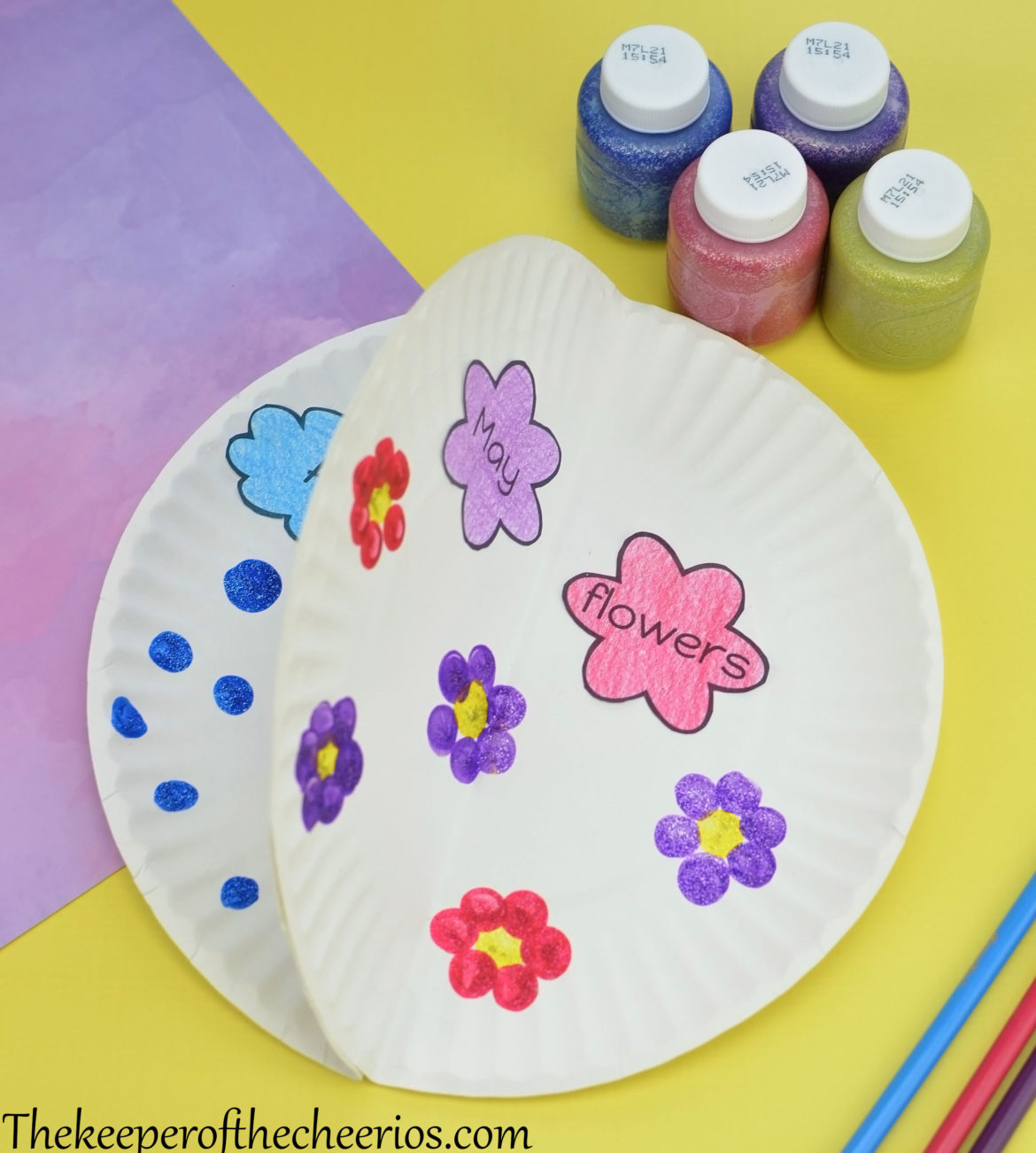 This post contains affiliate links br>