Jasmine Aladdin cocktail 
Ingredients:
1 oz Tequila
1/2 oz Blue Curacao 
1/2 oz Triple Sec 
1 oz Lime juice 
1 oz Sweet and sour mix 
1 tsp. Gold cake shimmer 
1 SMALL drop of TEAL food color 
Ice
Directions:
Fill your glass with ice 
Add all ingredients into a bar shaker 
Shake to combine 
Pour over ice 
Serve
Note: as in any adult beverage you must abide by your countries drinking laws and what the legal age limit is to drink. Please drink responsibly!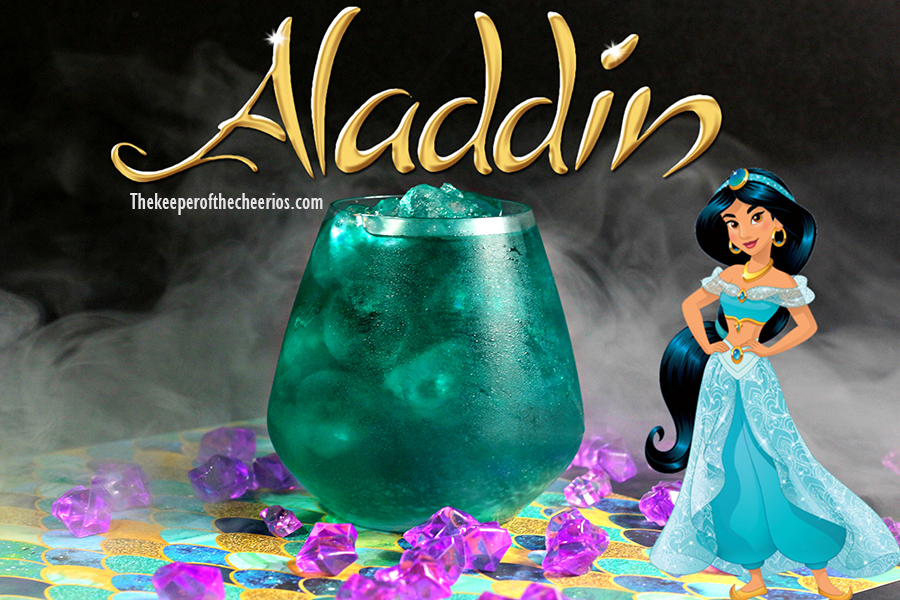 This post contains affiliate links br>