Patriotic Ice Cream Cone Cupcakes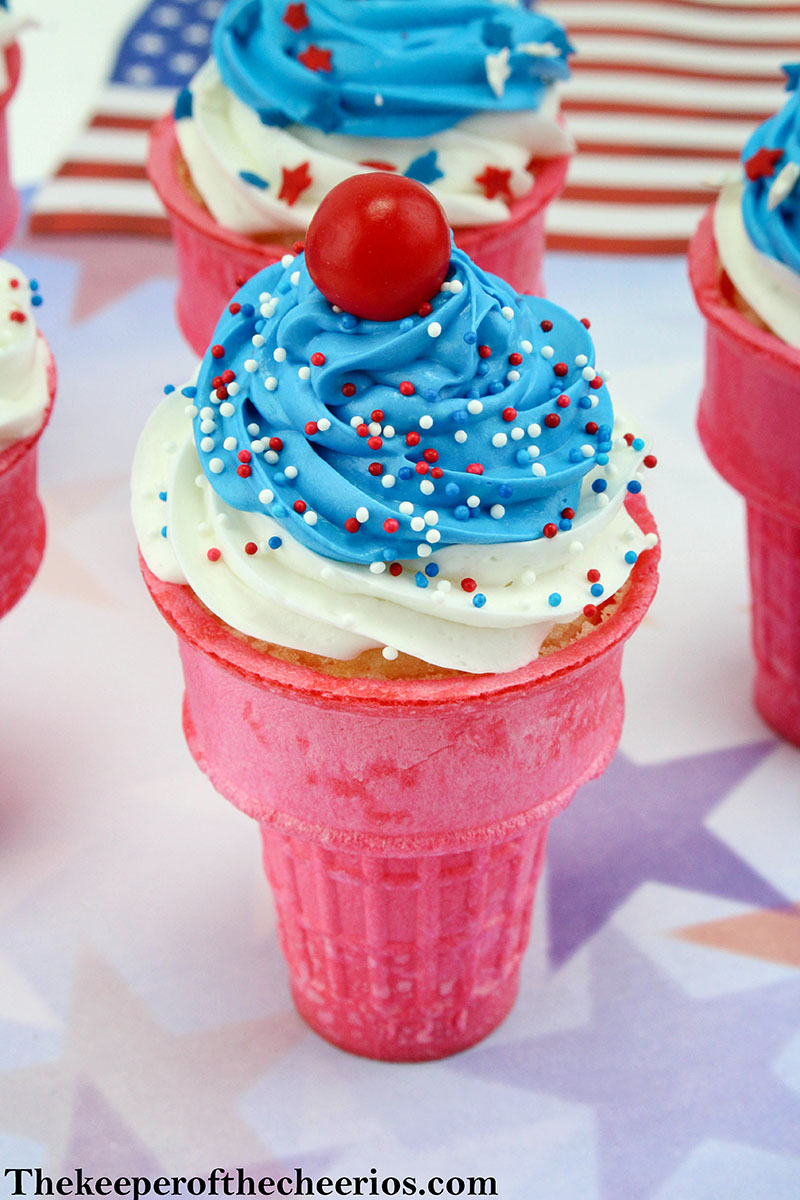 What's Needed
Red Ice Cream Cones (Joy Brand)
White Cake Mix
White Frosting
Patriotic Sprinkles
Sour Cherry Candies
Blue Food Coloring
Directions
Preheat oven to 350 degrees.
Make cake mix according to package directions. Fill each cupcake cone ¾ way full. Place on a cookie sheet and put in the oven for 15-17 minutes or until a toothpick comes out clean. Let cool.
Divide the frosting in half and color one half blue and leave the other white.
Pipe on the white frosting first then the blue. Sprinkle with the patriotic sprinkles and add a cherry on top!
*1 cake mix makes about 18-20 cones.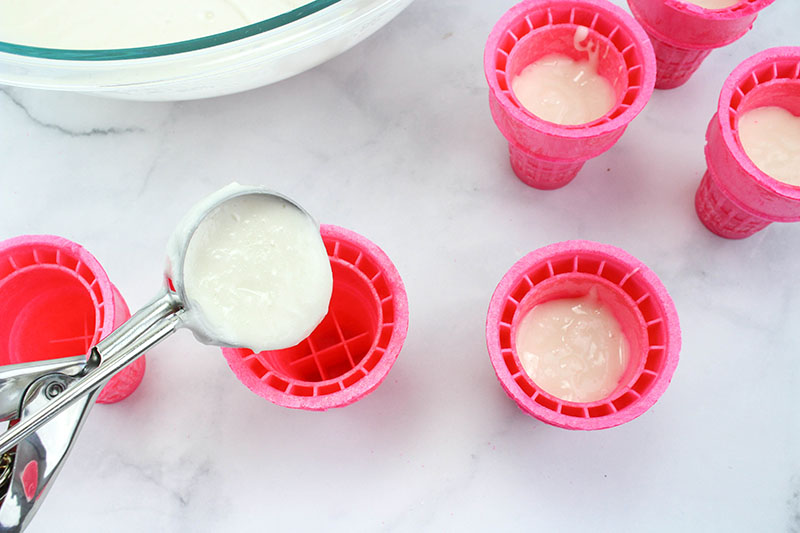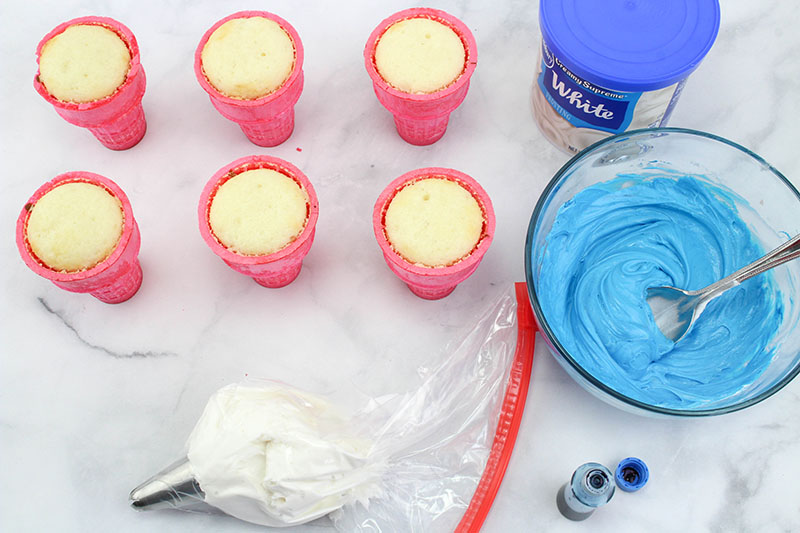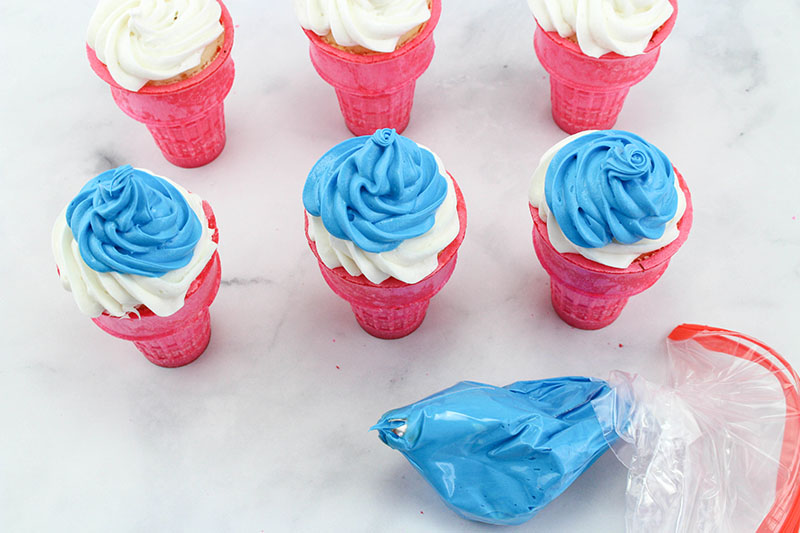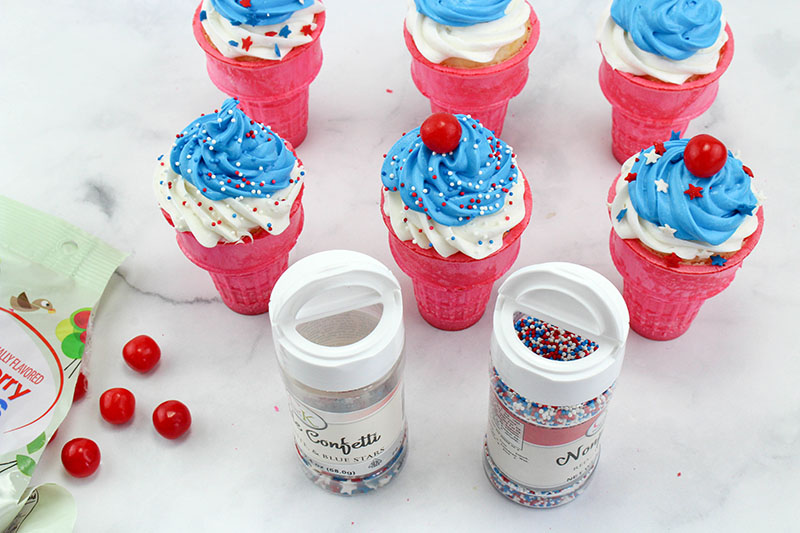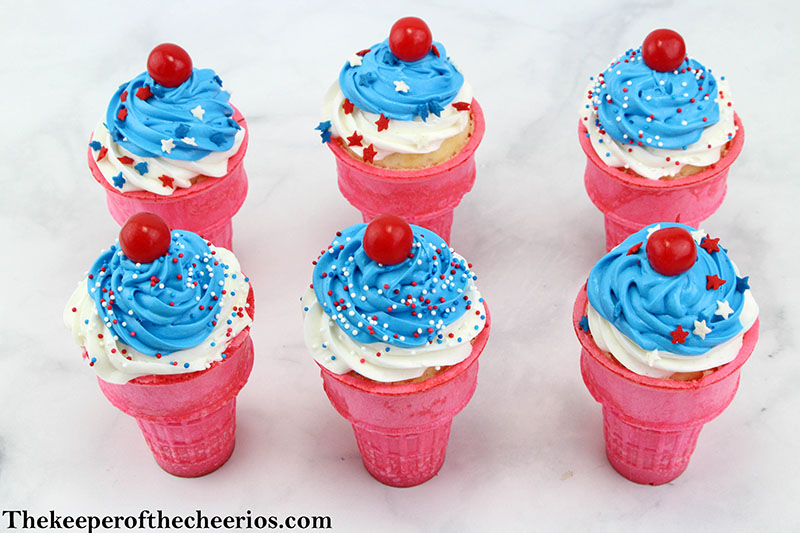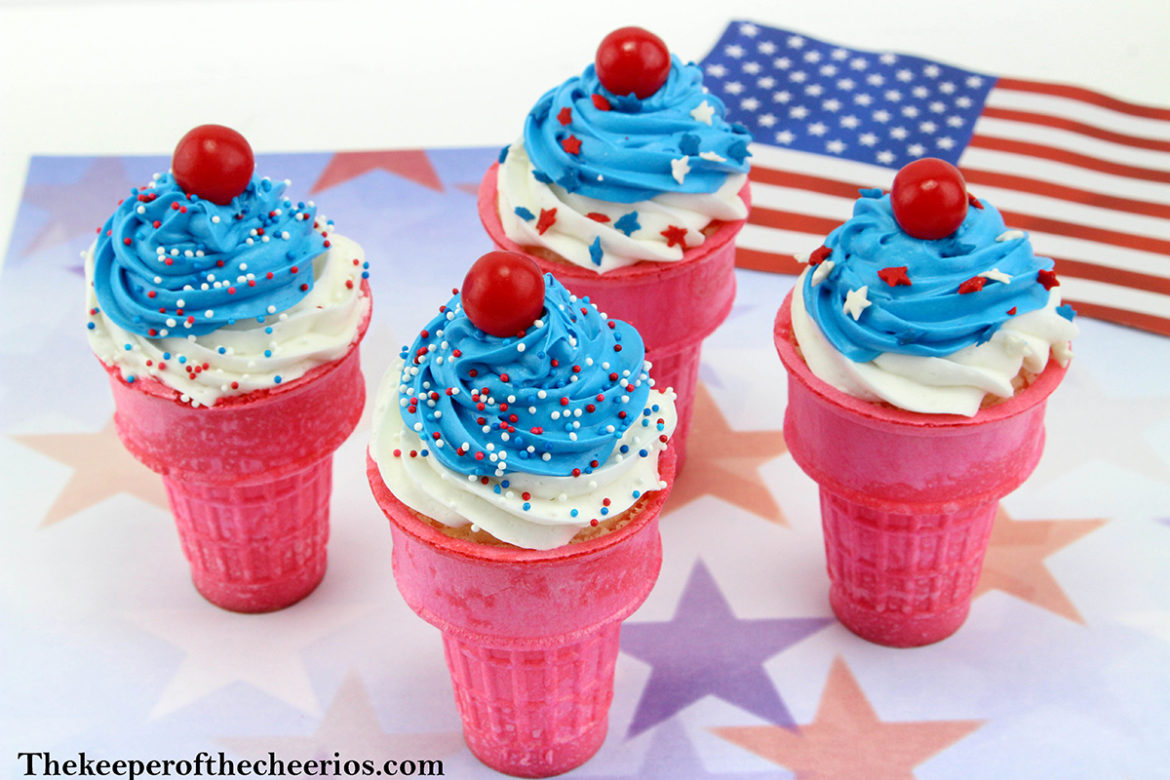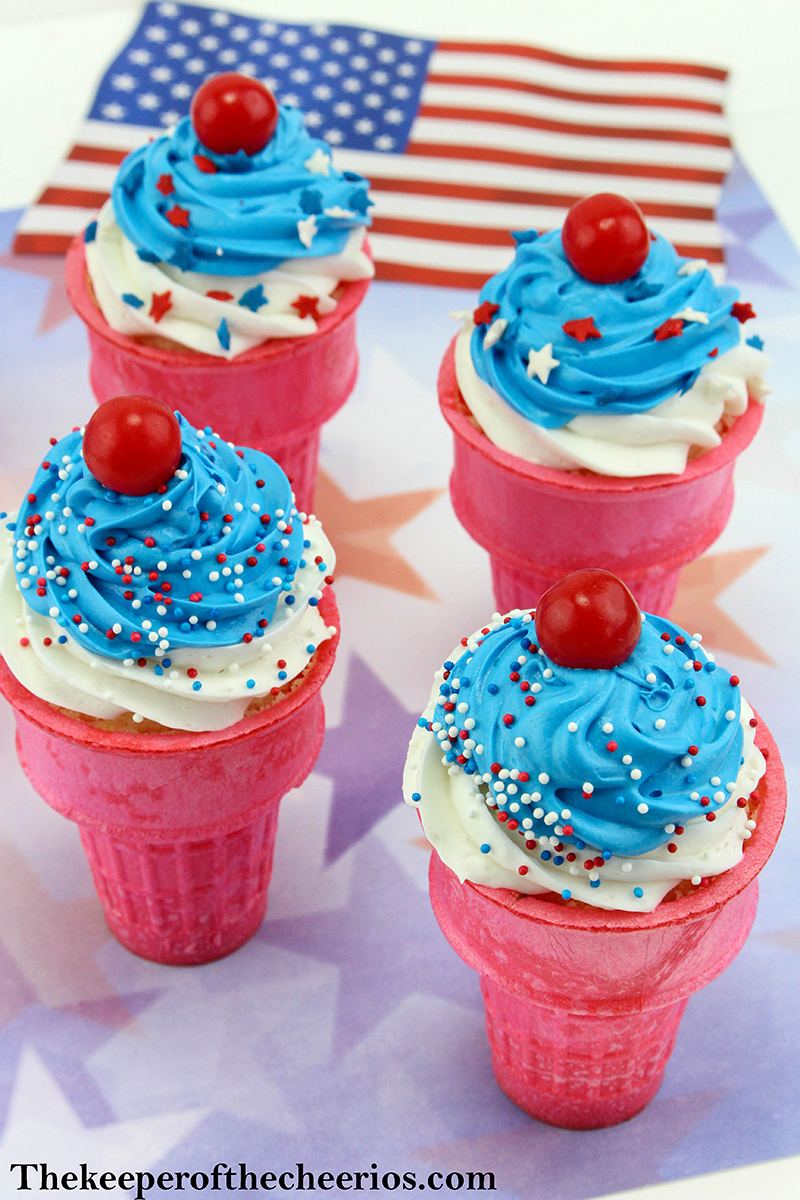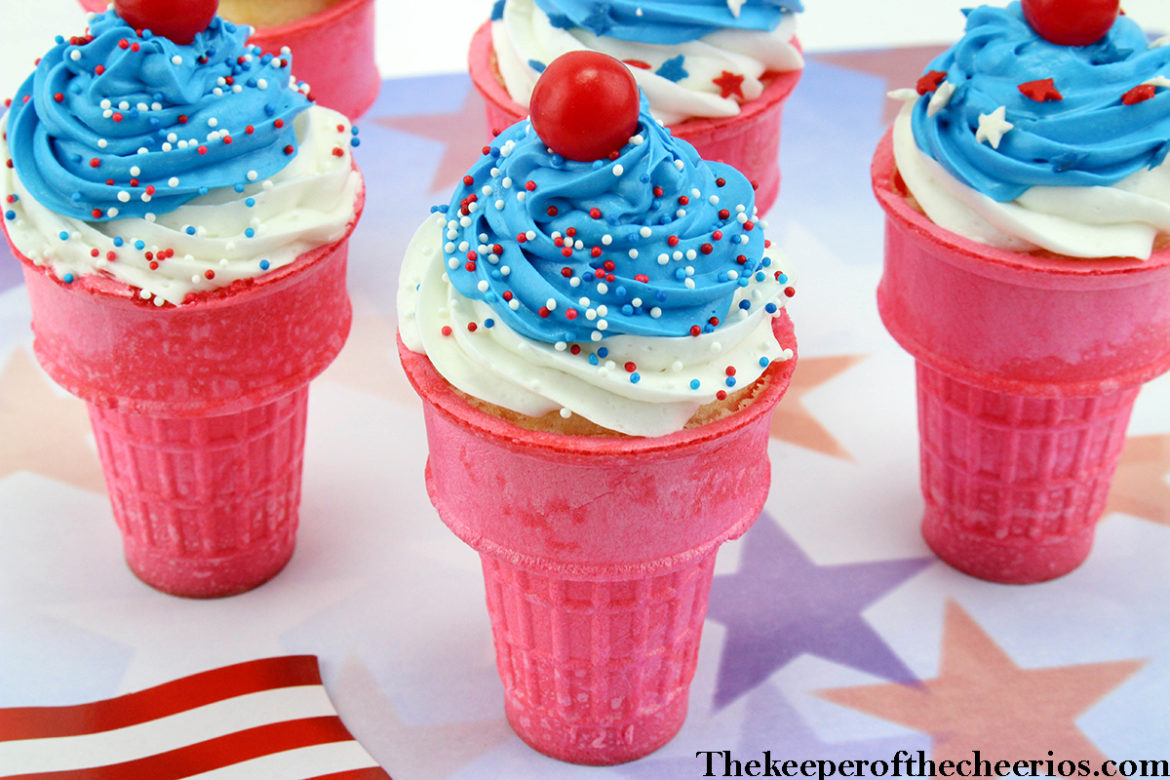 This post contains affiliate links br>