TEXAS PEACH SANGRIA
Looking for that perfect summer BBQ Drink? Well this Texas Peach Sangria is it! This is so yummy and is a huge hit every time I serve it.
1 bottle 750 ml chardonnay white wine
2 cans of peach nectar – Jumex
1 cup diced strawberries, hull removed.
1/4 cup minced mint leaves.
Pour the bottle of wine into a pitcher.
Should be at least a 1/2 gallon to 1 gallon size.
Add your frozen peaches, and diced strawberries, stir to combine.
Pour in the peach nectar, and peach vodka.
Add the ginger ale and mint right before serving.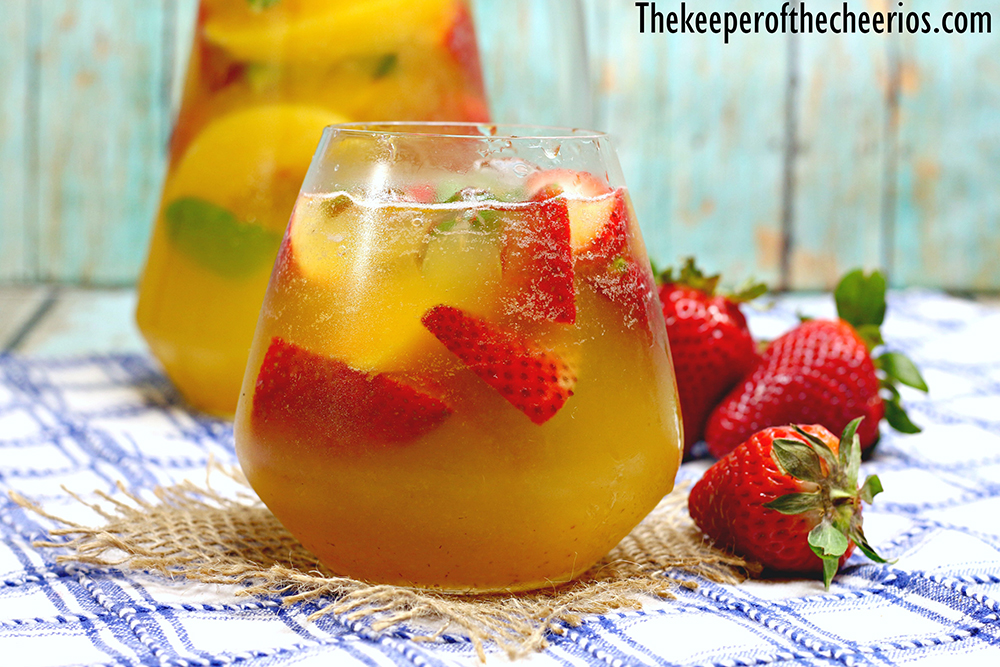 Note: as in any adult beverage you must abide by your countries drinking laws and what the legal age limit is to drink. Please drink responsibly!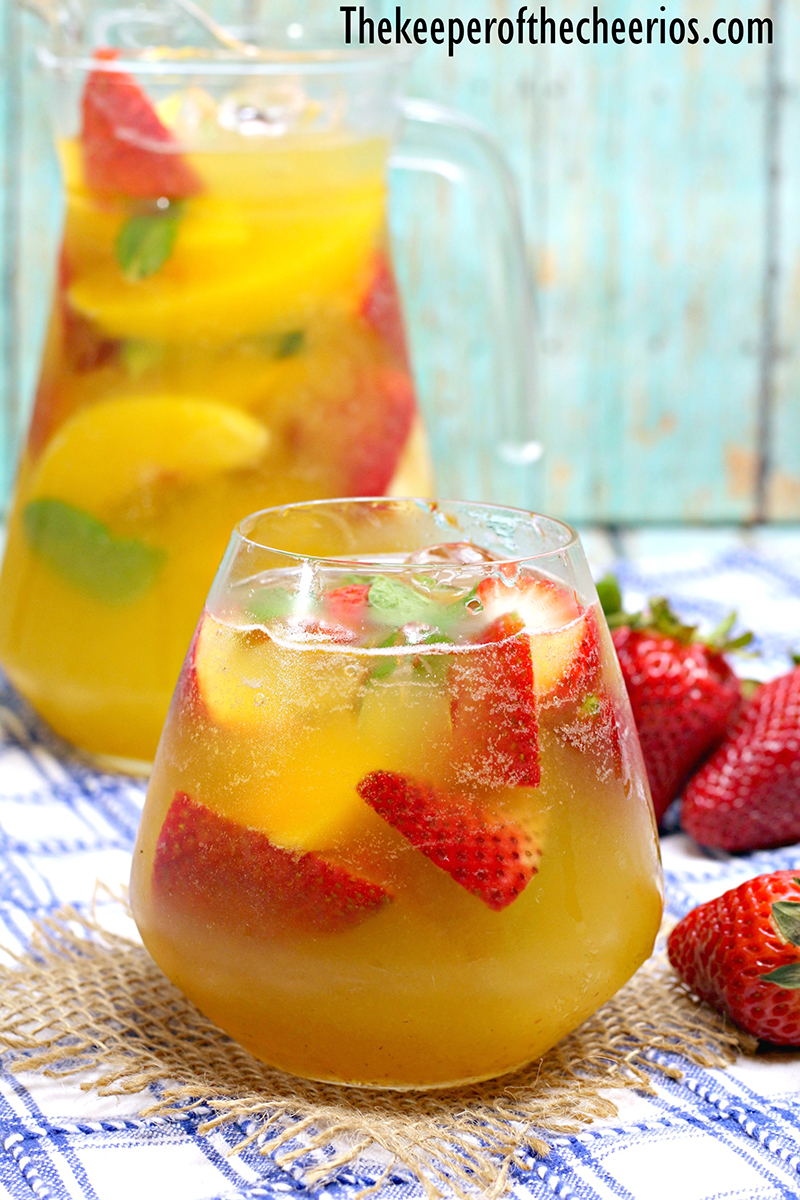 This post contains affiliate links br>