DIY Vapor Rub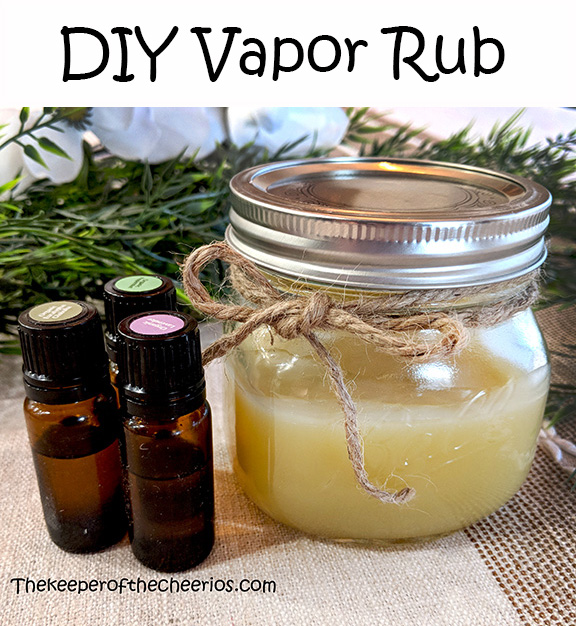 This DIY Vapor Rub has been my go to for quite some time now, with all of the harsh chemicals found in most products today I have been leaning more and more on making my own everyday items. This vapor rub works great to help my family feel better sooner and is super easy to throw together. 
Materials:
Container to store vapor rub in
1/2 Cup coconut oil
Directions:
Melt your Coconut oil, shae butter and beeswax in a glass dish placed over a pot with about 2″ of water in the bottom (double boiler)
Once melted together remove from heat and let cool for appx 15 minutes 
Once your mixture has cooled slightly but not set up add you essential oils accordingly (you can add more or less depending upon preference)
Pour your mixture into desired container and let cool completely
Store in an air tight container in a cool dark place
NOTE: be sure to take proper caution and consideration when using this with children, certain essential oils are not safe for children and need to avoided and or reduced in amount. 
NOTE: we are not a doctor and cannot give medical advice, this is simply something we use in our household and found great result with, please talk to your doctor if you have any concerns.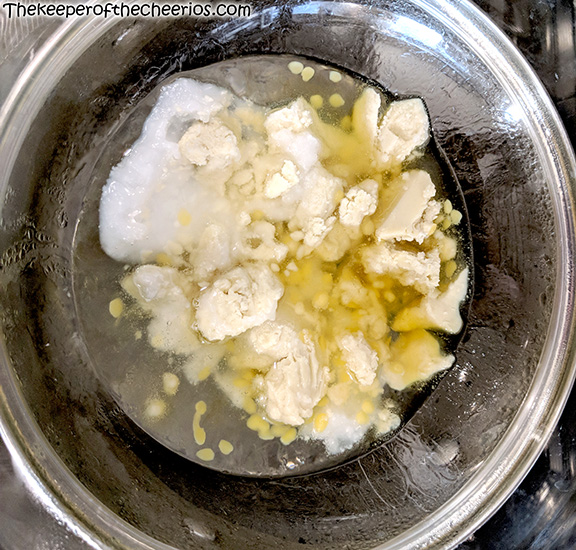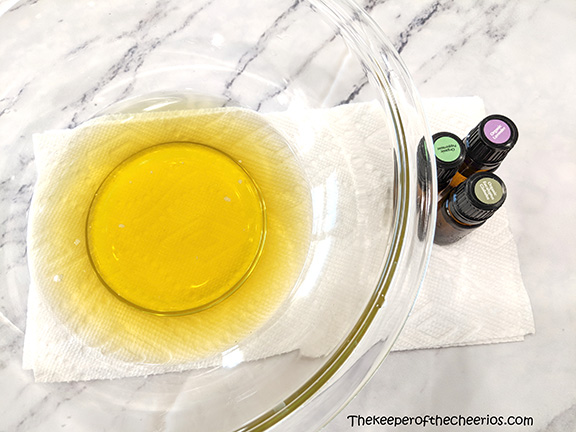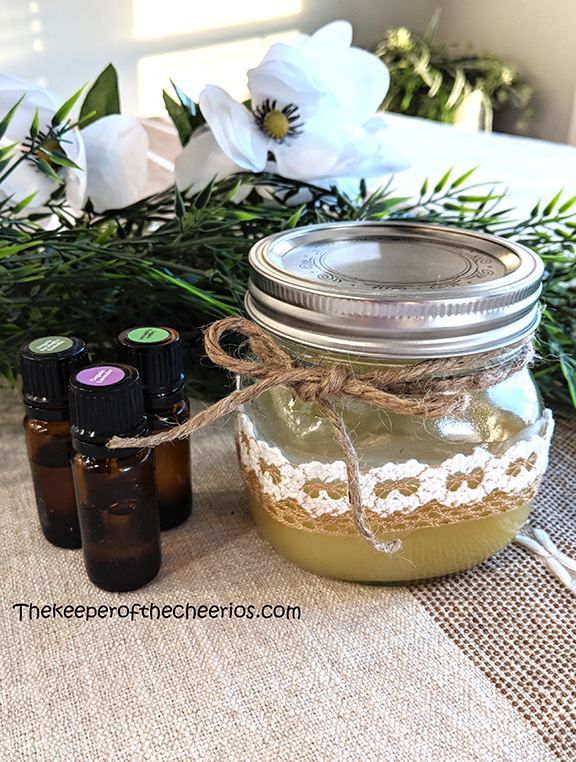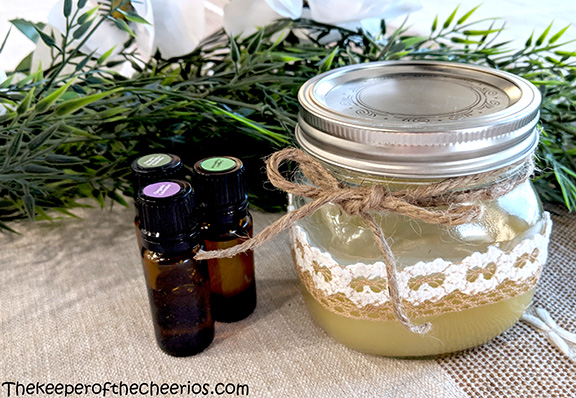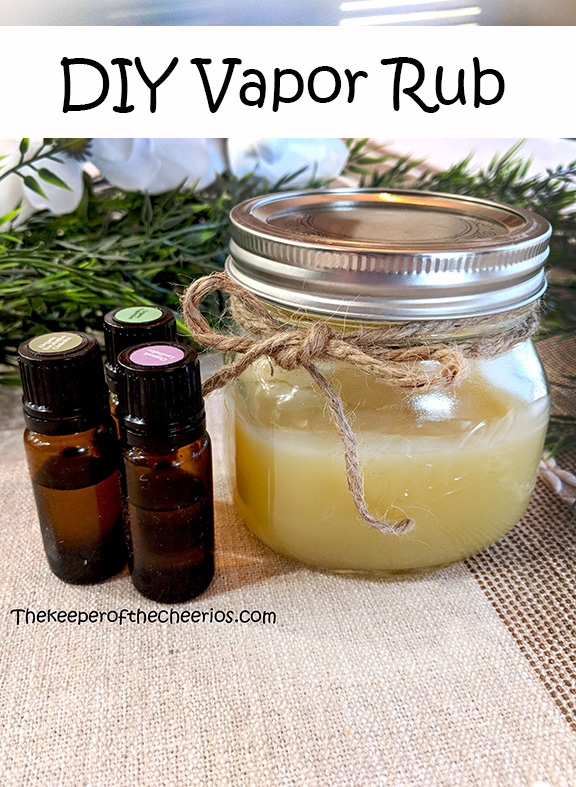 See also our DIY Decongestant shower melts and bath bombs HERE
This post contains affiliate links br>