Cool Whip Sensory Scavenger Hunt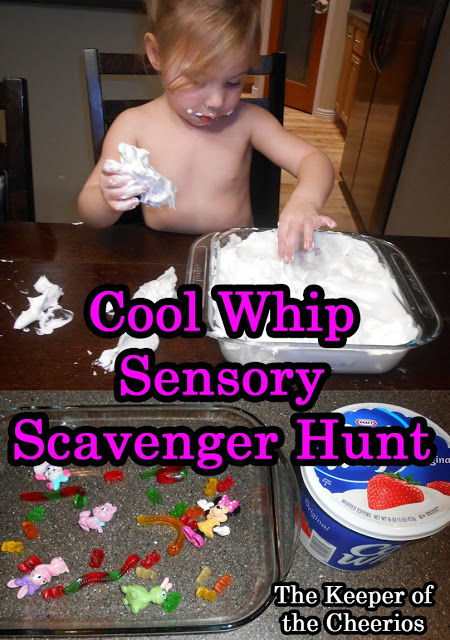 So I have been thinking about all the fun projects people do with shaving cream, and I Love them all but my daughter still puts everything she can find in her mouth so why not make it edible fun?
I made this with gummy bears, gummy worms and a few smaller plastic toys, but you could use just about anything you want. I put it all in a baking dish, dumped in the cool whip and mixed it all together so the items where hidden; then told Addie to start searching, she loved it!
It was so simple and so fun, Addie of course got really into eating the cool whip but that was part of the idea.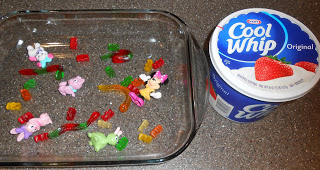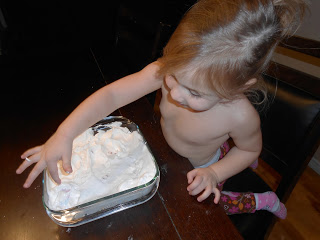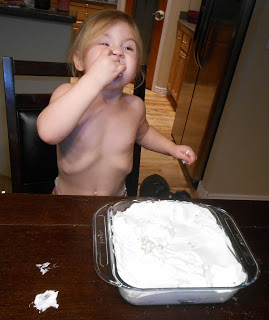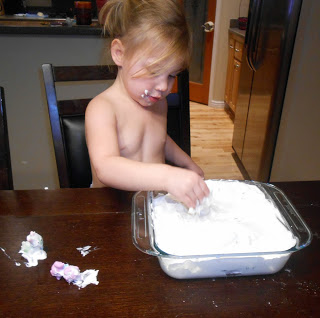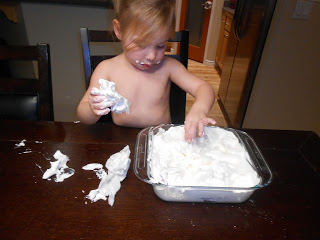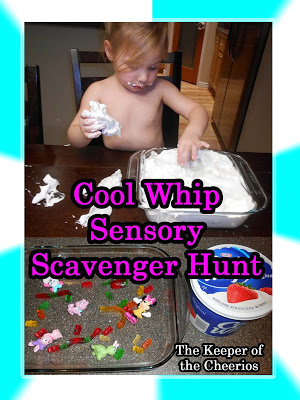 This post contains affiliate links br>