Christmas Tree Number and Color Sorting Race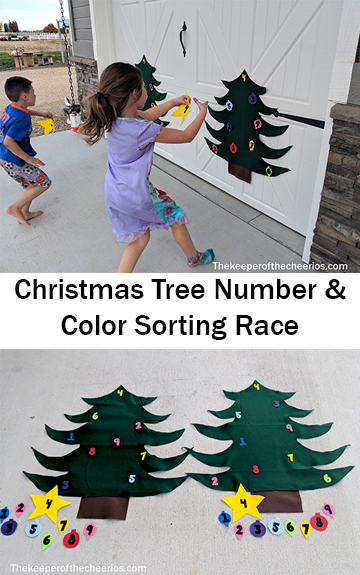 This Christmas Tree Number and Color Sorting Race is such a fun idea and tool to get your kids excited about the holidays and to help with their math or letter practice. This can be changed out for any age group by adding in math problems, word practice, ect. Not only can it be educational but they get lots of exercise running back and fourth. 
Materials:
Misc. colors of felt squares
Glue
Scissors
Directions:
Cut out of green felt 2 each Christmas trees (or purchase them already made)
Cut out of misc. colors of felt ornaments 
Depending upon the game and age of the children, either cut out math problems from felt, numbers, letters, ect (make 2 sets)
Cut out the matching (answer to math problem, number, letter, ect.) (make 2 sets)
Glue your math problem, numbers, letters, ect to your tree and the answer and or other half onto your ornaments 
Hang up both of your trees and set your ornaments in a pile a few feet away in front of each tree
Have the kids line up 1 in front of each tree and have them race to the tree with one ornament at a time and match them on the tree to their correct place, do this with each ornament until the first person fills up their tree and wins the game. 
This game is so fun and can be used for any age group and any kind of matching or sorting. We have used it for color matching, math skills and letter practice. If you choose to make it more than one thing I recommend only using velcro on your numbers, letters, ect. instead of gluing them so they can be changed out with different uses. For the ornaments sticking to the tree, the felt on felt sticks to each other well and their is no need for any velcro or tape to hold them in place.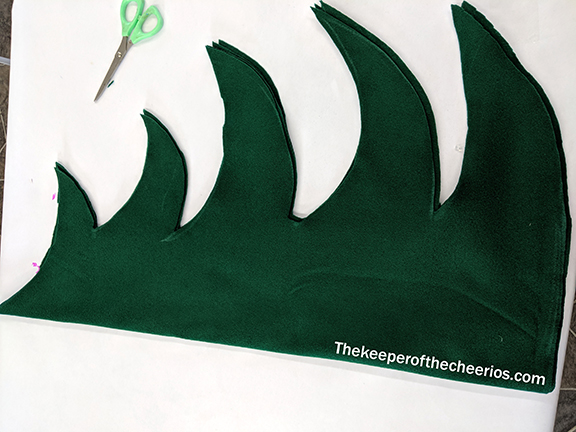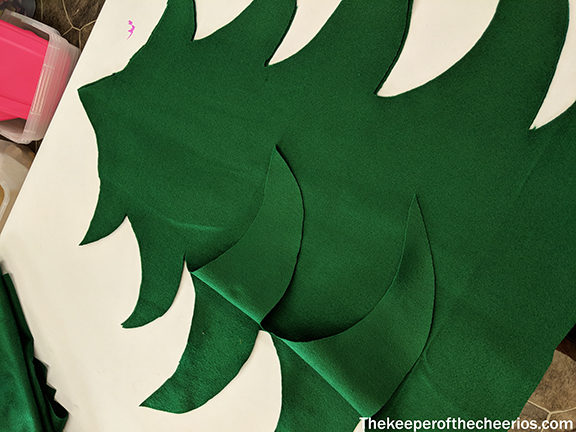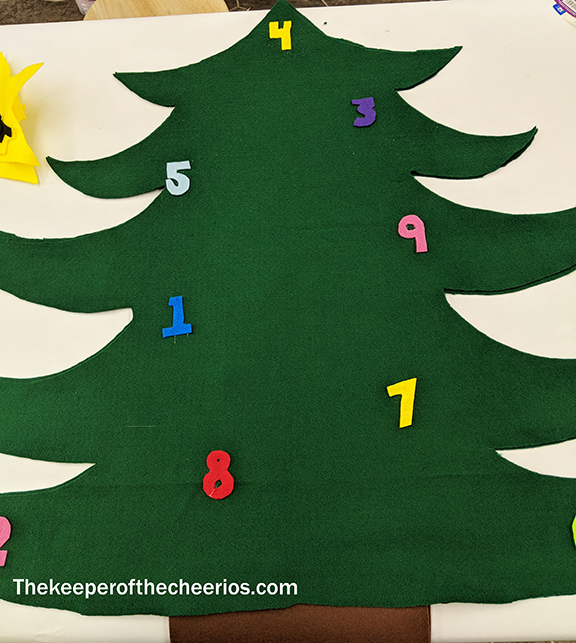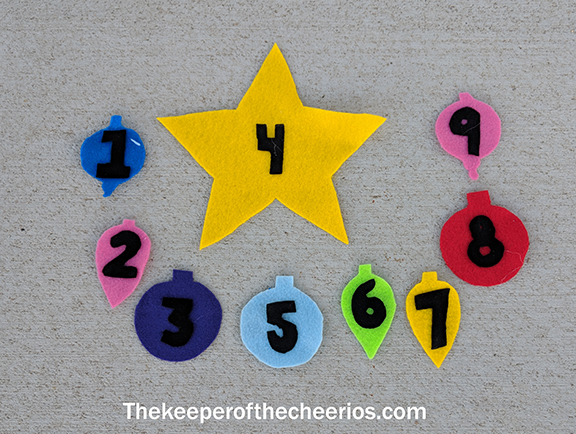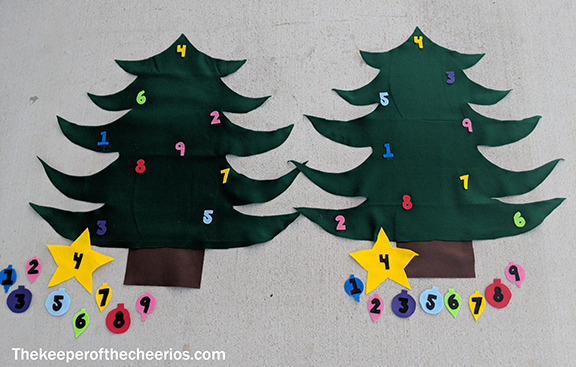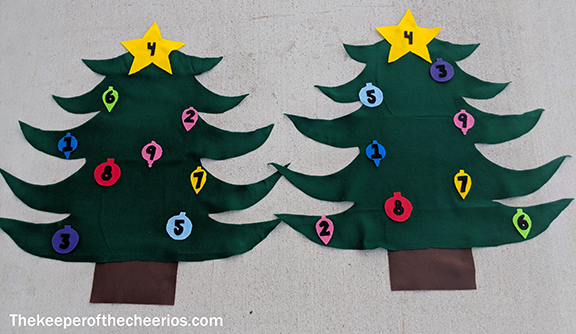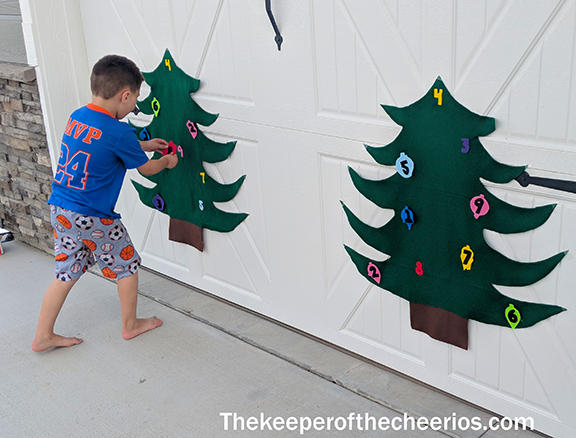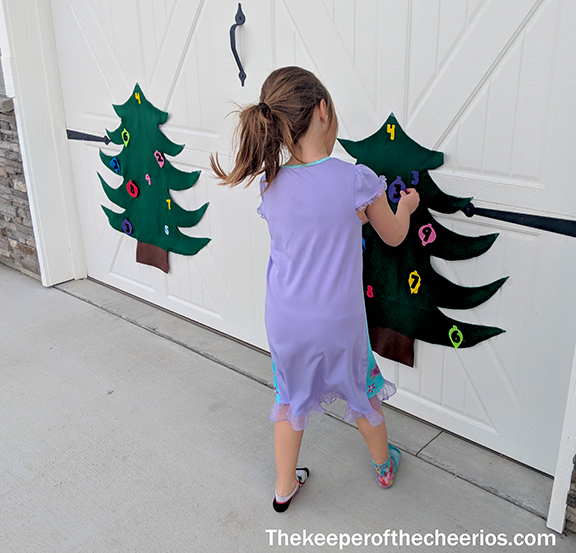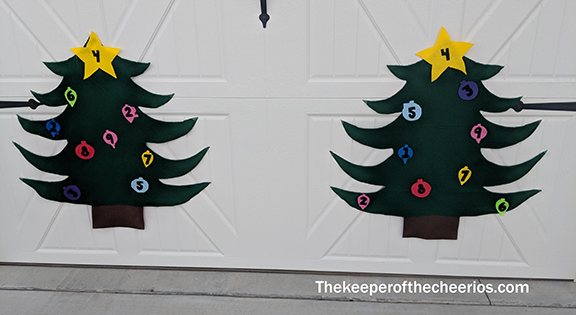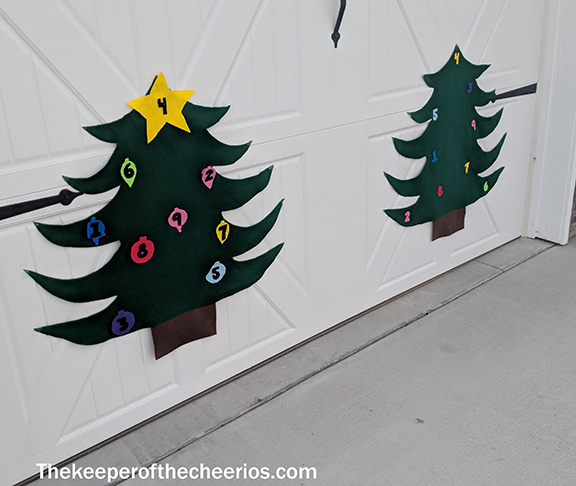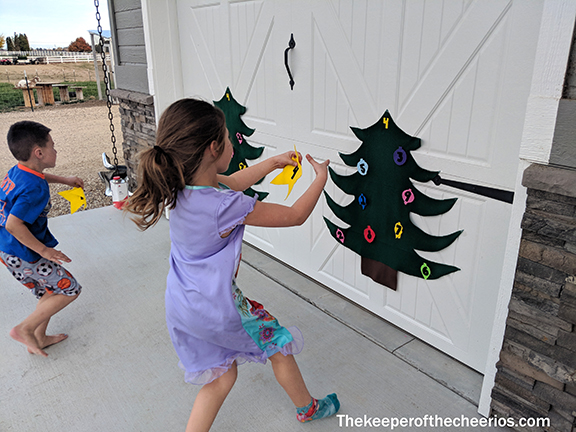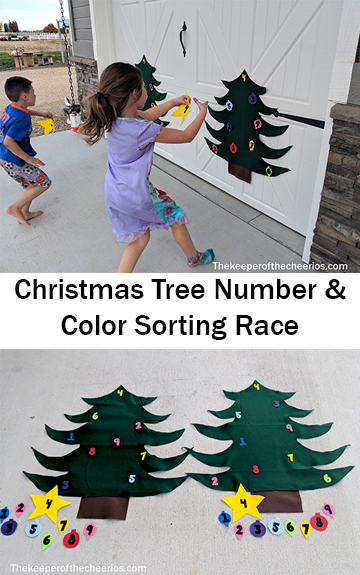 This post contains affiliate links br>